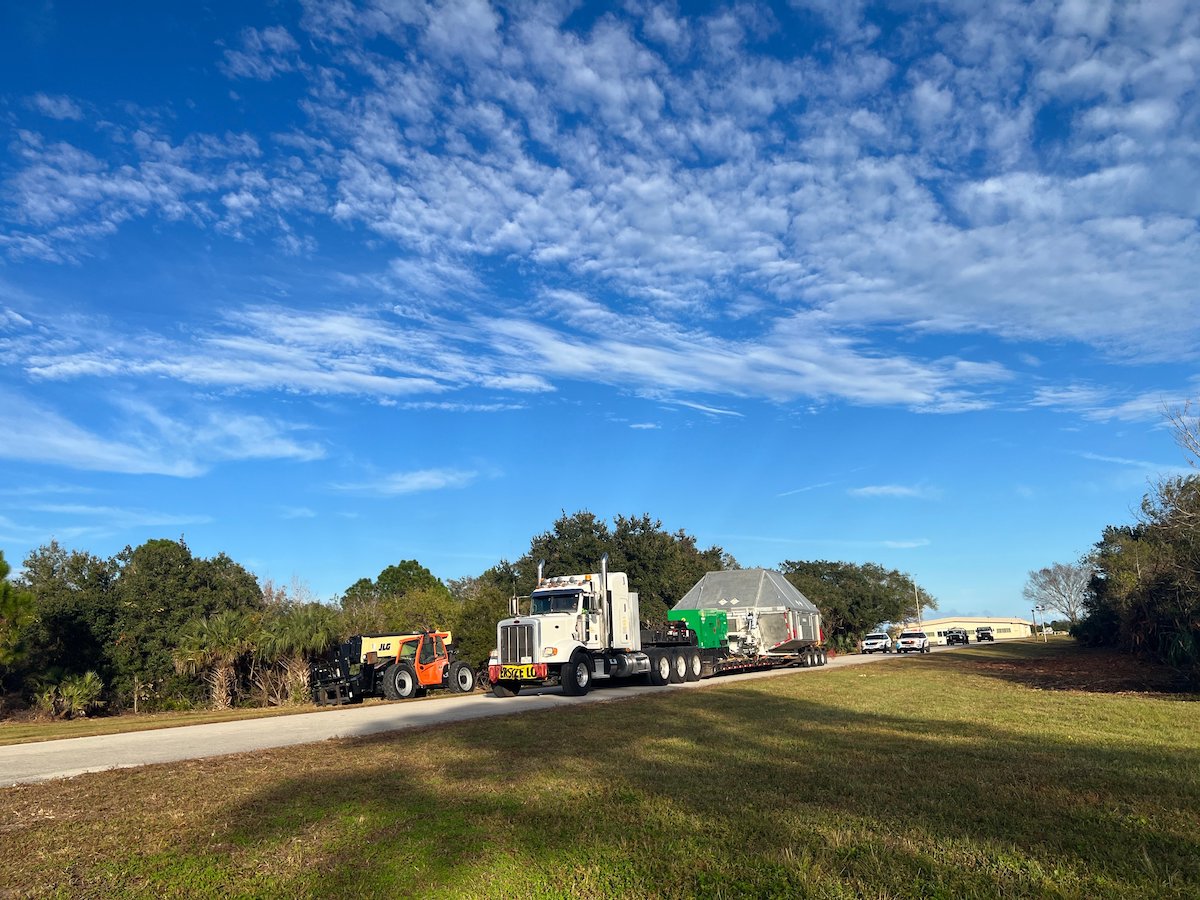 Fresh off the 1.4-million-mile Artemis 1 test flight around around the moon, NASA's Orion spacecraft arrived Dec. 30 back at Kennedy Space Center in Florida, where technicians will offload propellants and payloads, and begin removing internal hardware destined to fly back to the moon with astronauts on the next Orion crew capsule in 2024.
The 9-t0n, 16.5-foot-wide (5-meter) spacecraft journeyed from U.S. Naval Base San Diego to Kennedy Space Center by road inside a climate-controlled transport container. NASA said the Orion crew module arrived at Kennedy on Dec. 30. Ground teams moved the spacecraft inside the Multi-Payload Processing Facility for post-flight servicing.
The Orion spacecraft splashed down under parachutes Dec. 11 in the Pacific Ocean west of Baja California, completing a highly successful demonstration mission that carried the capsule deeper into space than any spacecraft designed to carry people into space and return them to Earth. The mission lifted off from Kennedy Space Center on Nov. 16 aboard the first flight of NASA's Space Launch System moon rocket, a super-heavy lift launcher that generated more thrust at liftoff than any NASA-developed rocket in history.
With the Orion spacecraft back at its home port, technicians will drain leftover hazardous propellants from the capsule and open the hatch to remove instrumented mannequins that rode to the moon and back on the Artemis 1 test flight. Teams will also remove a biological science package from the Orion spacecraft's pressurized cabin. Sensors on the mannequins collected data on radiation, acceleration, and vibration on the 25-day mission.
And the Orion spacecraft's heat shield will be removed for analysis. The heat shield is covered in an ablative material called Avcoat, the same thermal protector used on NASA's Apollo command module and on an Orion test flight in Earth orbit in 2014. Engineers changed the design of the heat shield after the 2014 test flight, replacing a honeycomb structure with more than 330,000 individually filled Avcoat cells to a block design with fewer than 200 molded segments.
A top priority for the ground team at Kennedy Space Center will be removing hardware from the Artemis 1 spacecraft for reuse on Artemis 2, the moon program's first flight with astronauts. Eight avionics boxes flown and a crew seat flown on Artemis 1 will be reused on Artemis 2.
The avionics units, which include inertial measurement units, GPS receivers, and phased array antennas, will be retested to ensure they remain healthy after the Artemis 1 mission. Then technicians will install the hardware on the Orion crew module for Artemis 2, which is inside the Operations and Checkout Building at Kennedy Space Center.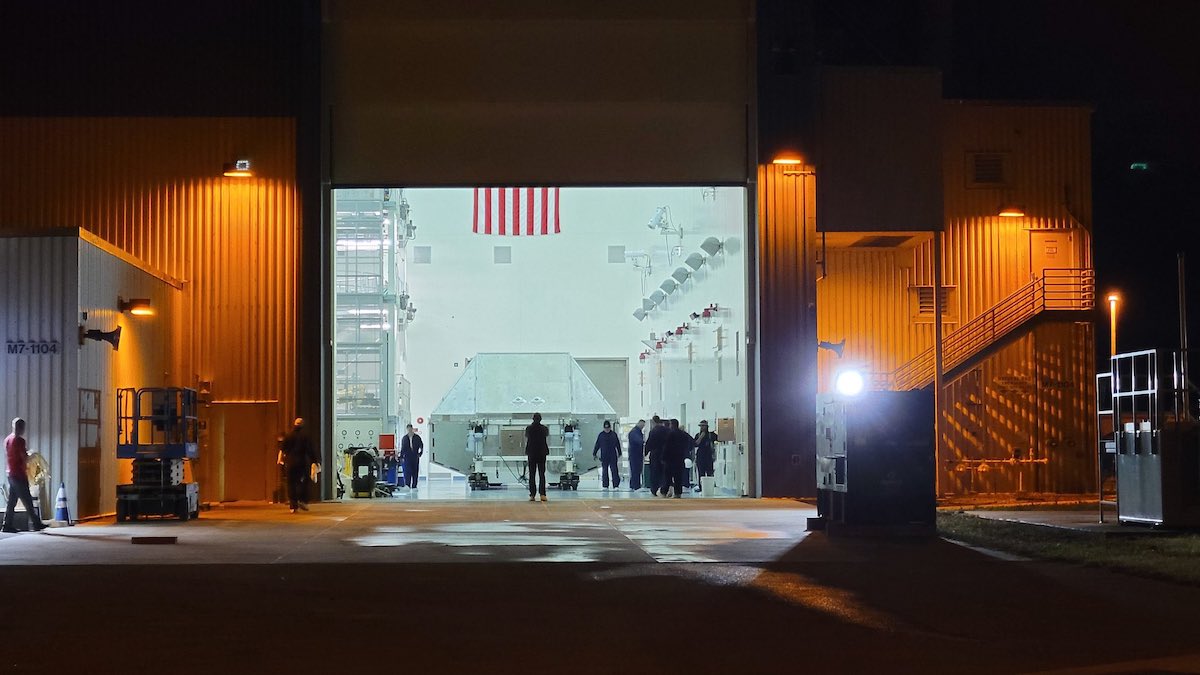 NASA decided years ago to reuse some of the hardware elements from Artemis 1 on Artemis 2 as a cost-saving measure.
The Artemis 2 mission will launch a crew of four astronauts on the second flight of NASA's SLS moon rocket. The trajectory will take the four-person crew on a 10-day flight looping around the far side of the moon and back to Earth.
NASA officials have said it will take about two years to prepare the Artemis 2 spacecraft for launch after Artemis 1, a schedule largely driven by harvesting and recycling hardware from the Orion capsule that just returned from space.
"Right now, we're still looking at that two-year timeframe from Artemis 1 to 2," said Jim Free, associate administrator of NASA's exploration systems mission directorate, in November.
Managers also want ample time to incorporate lessons learned from Artemis 1 into Artemis 2. The Artemis 1 mission was nearly flawless, with only a handful of relatively minor issues during the nearly month-long test flight. Ground teams at Kennedy are also optimistic they can accomplish work on the Artemis 2 spacecraft faster than they did on Artemis 1.
"We obviously want to try and do it quicker," Free said.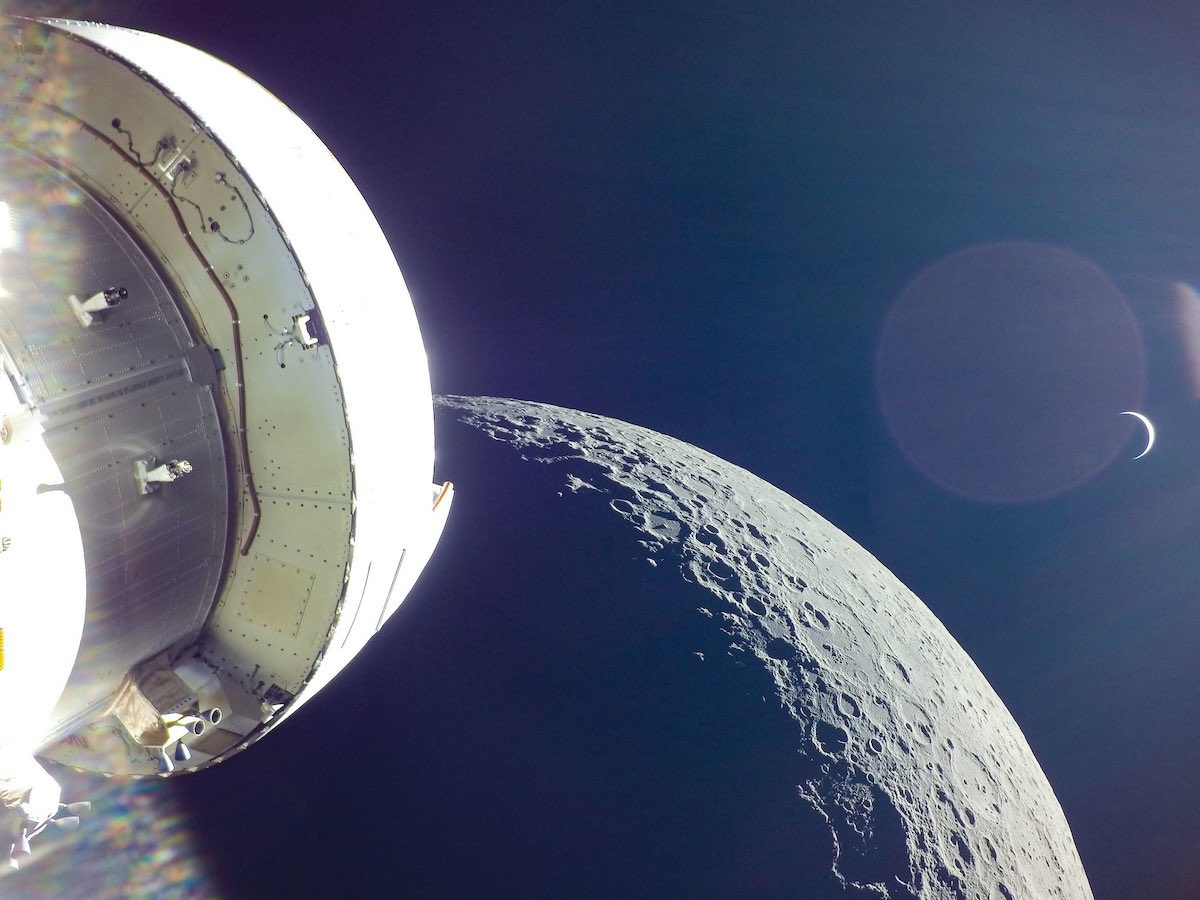 Officials originally tagged 16 avionics units from Artemis 1 for reuse on Artemis 2. But after delays in launching Artemis 1, managers decided to reassign eight avionics elements from the Artemis 3 spacecraft and other future vehicles to the Orion capsule for Artemis 2, according to Tonya Ladwig, Orion program manager at Lockheed Martin, the spacecraft's prime contractor.
Under NASA's Artemis program architecture, the Artemis 3 mission will be the first flight to attempt a crew lunar landing, a goal NASA says it could accomplish as soon as 2025. NASA's inspector general has reported that the agency is unlikely to meet that schedule due to concerns about the readiness of a human-rated lunar lander and new spacesuits needed for walking on the moon.
The Artemis 3 Orion spacecraft will dock in lunar orbit with a commercial human-rated lander derived from SpaceX's Starship mega-rocket. The Starship will ferry the astronauts from the Orion spacecraft to the lunar surface, then back to Orion for return to Earth.
NASA hopes additional Artemis missions later in the 2020s will establish a cadence of lunar flights about once per year. But hardware production and the behind-schedule construction of a new mobile launch platform at Kennedy will likely prevent NASA from achieving the annual Artemis launch cadence, at least through Artemis 4, according to the agency's inspector general.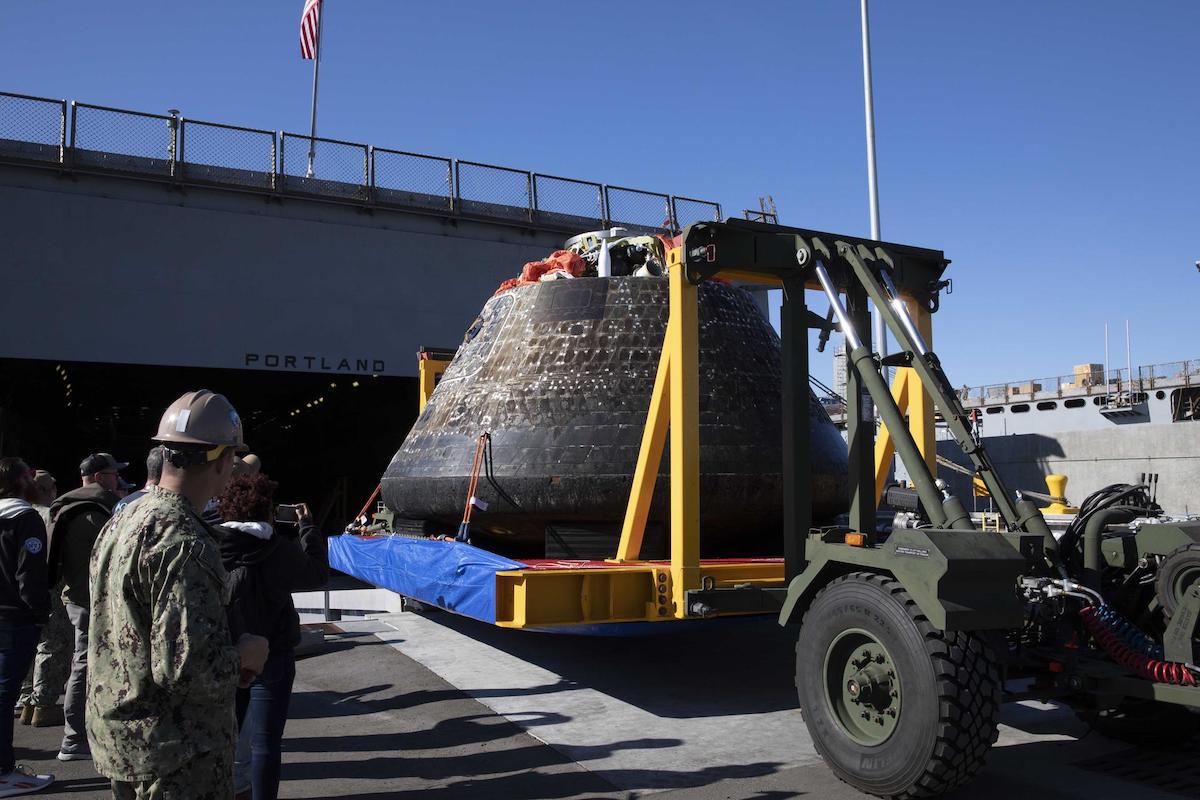 Eventually, NASA and Lockheed Martin want to reuse entire Orion crew modules.
Artemis 1 flew with a flight battery and two flight harnesses harvested from the Orion spacecraft from the 2014 test flight in Earth orbit. Ladwig said Lockheed Martin plans to ramp up the reuse effort to include some 600 components from Artemis 2 through Artemis 5, and by Artemis 6, engineers intend to reuse about 5,000 Orion components between missions.
The Lockheed Martin-built crew module and the European-made service module for Artemis 2 are undergoing preparations for launch at Kennedy. The crew module for Artemis 2 will have several major differences from Artemis 1, including cockpit displays and hand controllers for the astronauts, and a full environmental control and life support system, called ECLSS.
"From an Orion perspective, I would say that we are waiting for the avionics (from Artemis 1)," said Howard Hu, NASA's Orion program manager at Johnson Space Center in Houston. "That's not the only principal driver for the Artemis 2 schedule. We've got a lot of testing of new hardware. We're putting in ECLSS and all the crew systems. So certainly a challenge, but we're doing a lot of things very well because we've done it three times now with the crew module."
After ground teams stack the Orion crew modules and service modules, the spacecraft will be filled with hydrazine and nitrogen tetroxide propellants, then moved to the Vehicle Assembly Building for hoisting on top of the SLS moon rocket. The core stage for the Artemis 2 moon rocket is scheduled to arrive at Kennedy Space Center in the coming months from its Boeing factory in New Orleans.
Modifications to the SLS moon rocket's mobile launch platform will also begin this spring at Kennedy Space Center, following inspections and repairs from minor damage caused by the Artemis 1 launch.
Email the author.
Follow Stephen Clark on Twitter: @StephenClark1.