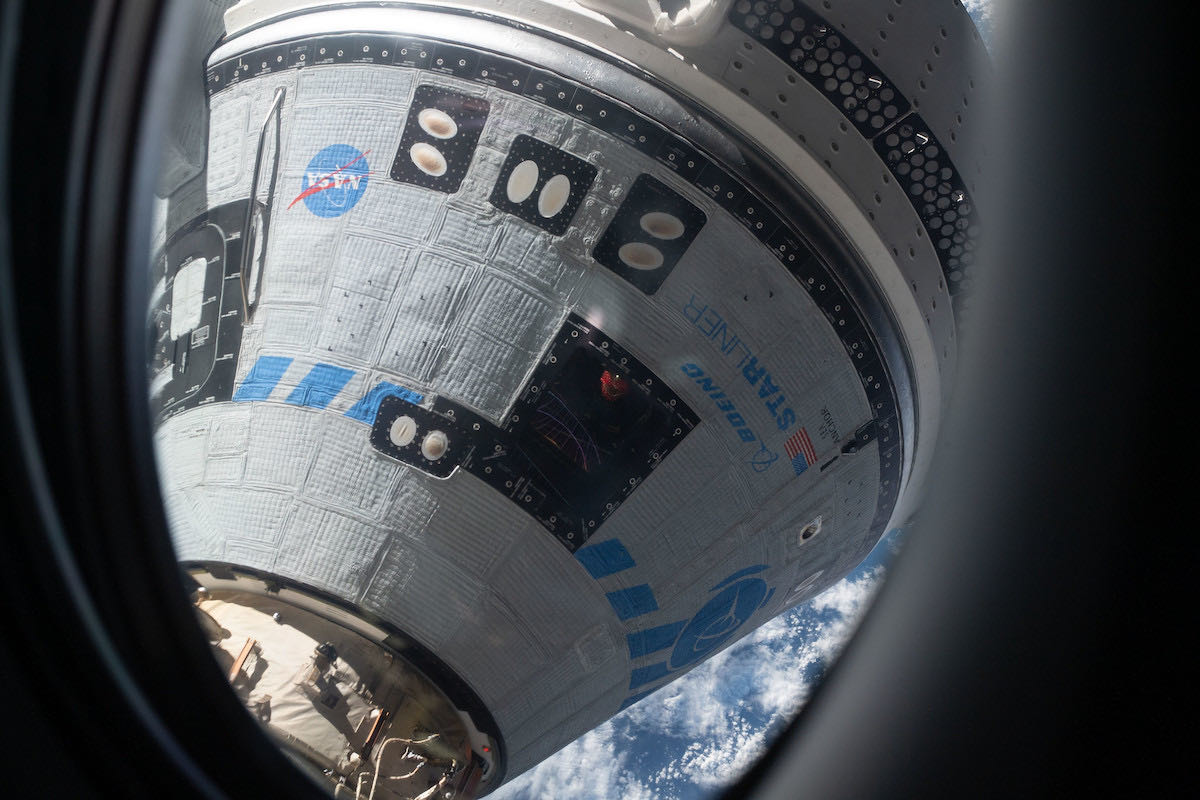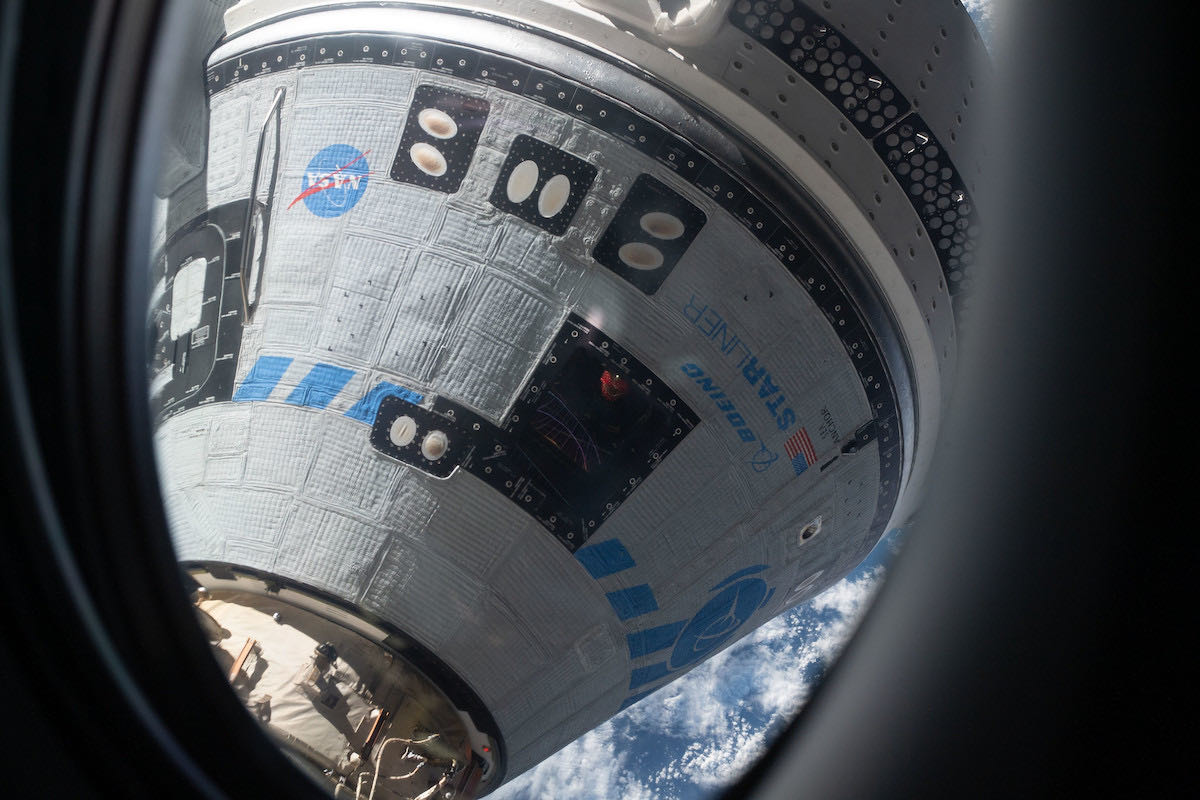 Astronauts on the International Space Station closed the hatch to Boeing's Starliner spacecraft Tuesday, and ground teams used the lab's robotic arm to inspect the capsule's heat shield to clear the test vehicle for undocking Wednesday and return to Earth for a late afternoon landing in New Mexico.
The Boeing-owned spacecraft launched last Thursday and docked at the space station Friday night, reaching the orbiting research complex for the first time after officials aborted a test flight in 2019. The unpiloted demonstration mission is set to conclude Wednesday with an automated departure from the space station, followed a few hours later by a parachute-assisted, airbag cushioned landing at White Sands Space Harbor.
NASA astronauts Kjell Lindgren and Bob Hines closed the forward hatch to the Starliner spacecraft at 3 p.m. EDT (1900 GMT) Tuesday. Hines became the first person to enter a Starliner spacecraft in orbit Saturday, when the station crew opened the hatch and began three days of inspections and checkouts inside the capsule's crew cabin.
Lindgren and Hines, who arrived at the station on a SpaceX Dragon capsule last month, performed several tests inside the Starliner capsule during its docked stay at the space station. They performed communications checks inside the Starliner spacecraft, unpacked about 500 pounds of cargo, then replace it with about 600 pounds of cargo for return to Earth.
The Starliner is scheduled to undock from the station at 2:36 p.m. EDT (1836 GMT) Wednesday, then back away to a safe distance from the complex before a 58-second braking burn at 6:05 p.m. EDT (2205 GMT) to drop out of orbit.
The crew module, designed for reuse, will jettison its disposable service module at 6:08 p.m. EDT (2208 GMT). The service module houses the ship's abort engines, solar panels, radiators and other equipment.
The service module will burn up during re-entry over the Pacific Ocean, while the Starliner crew module — containing an instrumented test dummy nicknamed "Rosie" — will orient itself using 12 control thrusters to point its blunt end forward to face a flow of super-heated air as it plunges into the atmosphere.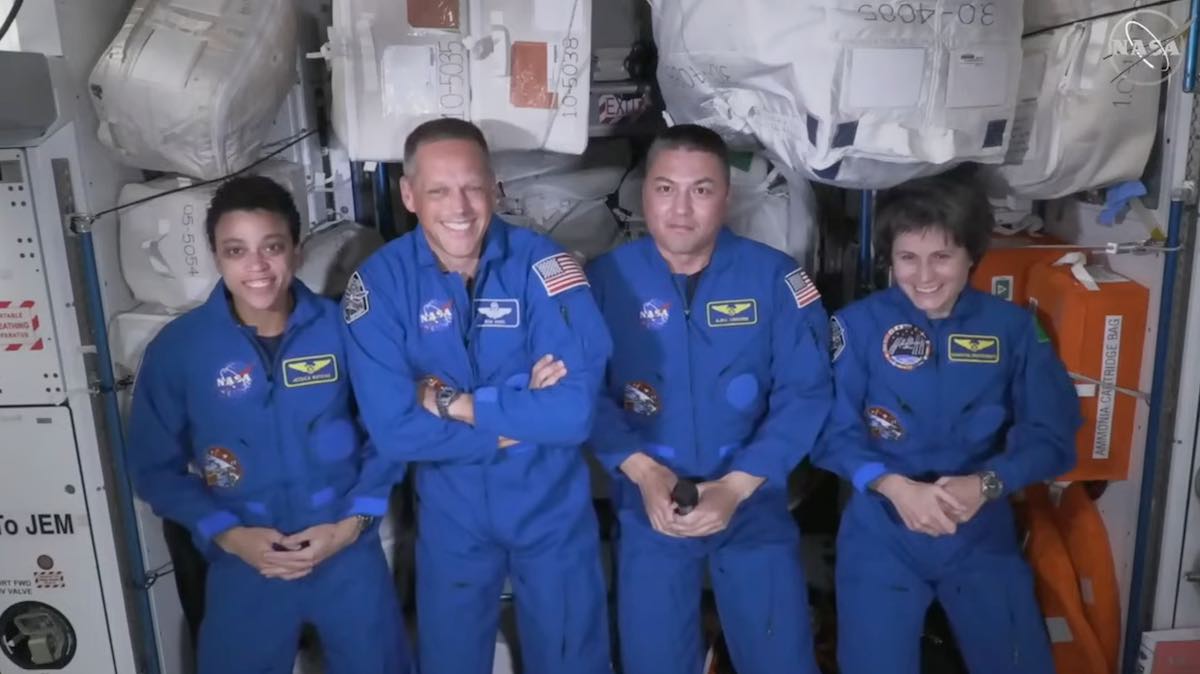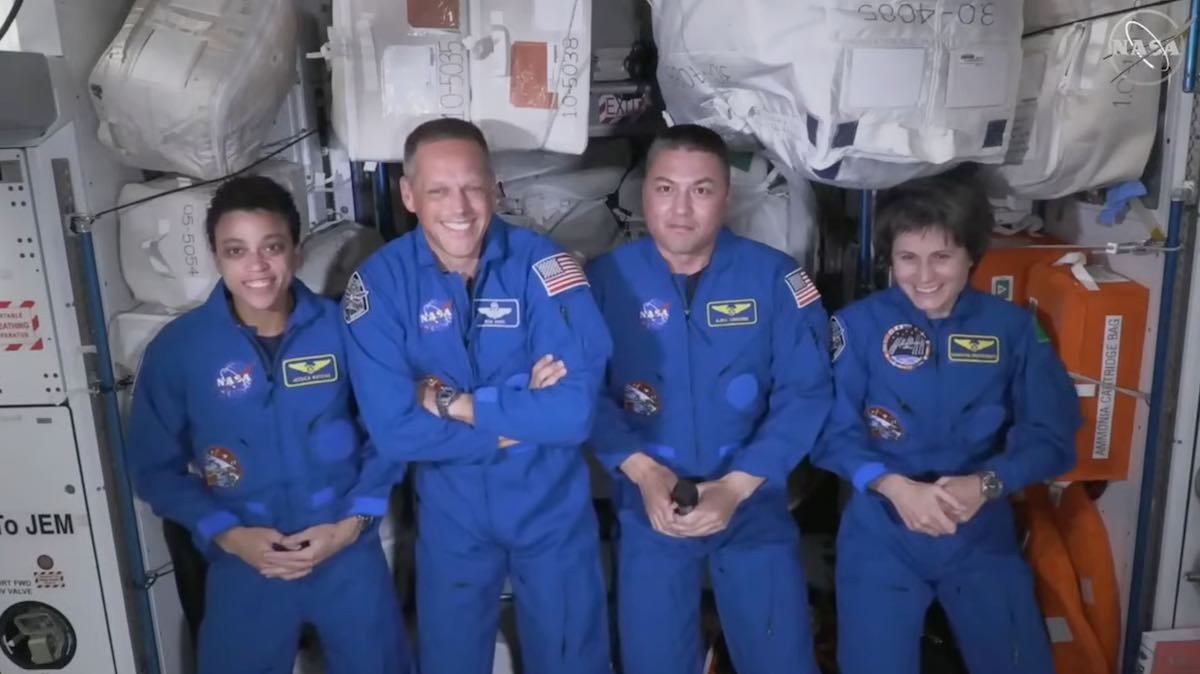 Traveling at 25 times the speed of sound, the 15-foot-wide (4.6-meter) Starliner capsule will encounter the first discernible traces of the atmosphere at 6:33 p.m. EDT (4:33 p.m. MDT; 2233 GMT). Temperatures outside the capsule will reach as hot as 3,000 degrees Fahrenheit (1,650 degrees Celsius).
An ablative base heat shield, ceramic tiles and thermal blankets will protect the capsule as it heads for White Sands.
The human-rated spaceship will fly over Mexico, passing just west of El Paso before triggering its parachute deployment sequence at an altitude of around 30,000 feet (9 kilometers).
The Starliner will jettison its upper heat shield and deploy a pair of drogue parachutes. Then mortars will fire and pilot chutes will pull three main parachutes from their bags at 6:45 p.m. EDT (4:45 p.m. MDT; 2245 GMT). Less than a minute later, the capsule will release its bottom heat shield, allowing airbags to inflate at around 3,000 feet (900 meters).
Touchdown is scheduled for 6:49 p.m. EDT (4:49 p.m. MDT; 2249 GMT) at White Sands Space Harbor, part of the U.S. Army White Sands Missile Range. The first Starliner test flight, which was cut short by software problems in 2019, successfully landed at White Sands.
The facility was used by NASA in 1982 for the landing of the space shuttle Columbia in 1982. Columbia touched down on an unpaved landing strip at White Sands to conclude NASA's third space shuttle mission.
Boeing's Starliner is the first U.S. crew-rated capsule designed to return from orbit for a landing on the ground. Russia's Soyuz capsule is also designed for a ground landing, but SpaceX's Dragon spacecraft and NASA's Orion deep space crew capsule — like the Apollo command module from the 1960s and 1970s — splash down in the ocean at the end of their missions.
Forecasters predict favorable weather Wednesday for landing of the Starliner spacecraft at White Sands. Boeing's backup landing site for this mission is Willcox Playa in Arizona. The Starliner program has also surveyed potential landing sites at Dugway Proving Ground in Utah and Edwards Air Force Base in California, in addition to two possible landing zones at White Sands.
The OFT-2 mission is a precursor before NASA clears astronauts to fly on the next Starliner mission to the International Space Station. After landing, Boeing will transport the Starliner capsule back to NASA's Kennedy Space Center for refurbishment and use on a future crew mission.
Email the author.
Follow Stephen Clark on Twitter: @StephenClark1.