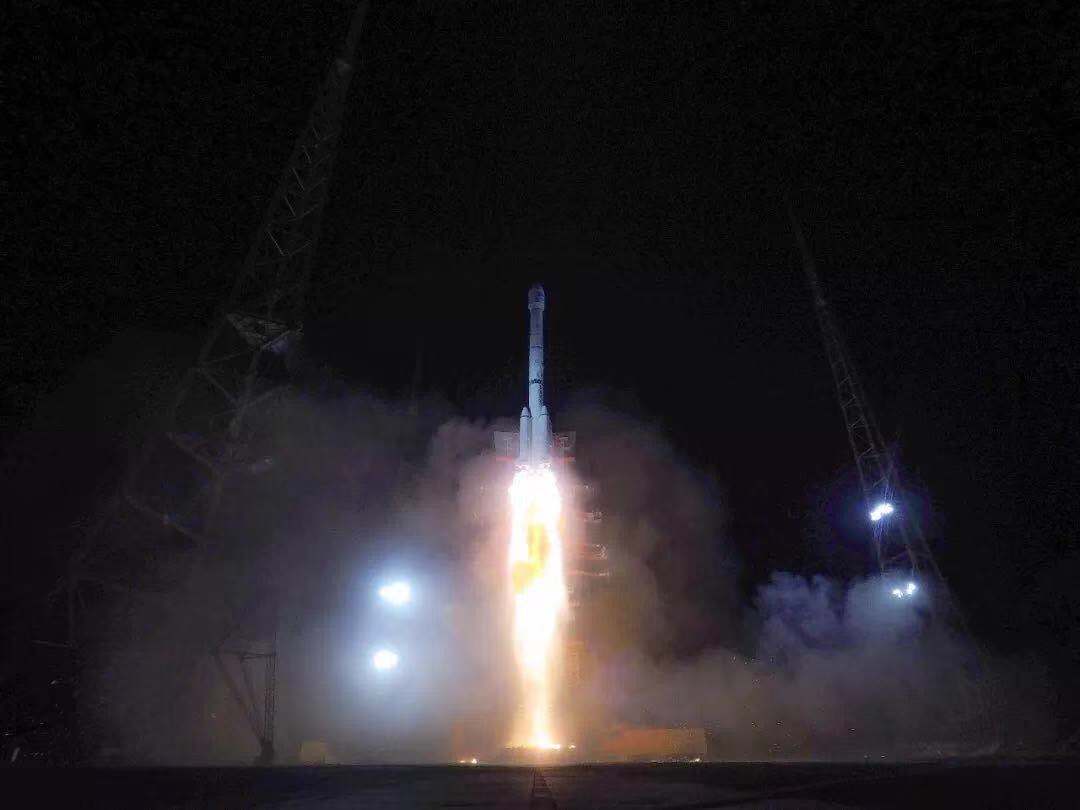 China chalked up another launch Thursday with the on-target delivery of a Beidou navigation satellite destined for an operating post in geostationary orbit more than 22,000 miles over the equator.
The navigation station lifted off at 1557 GMT (11:57 a.m. EDT) Thursday aboard a Long March 3B rocket, which fired away from the Xichang space base in southwest China's Sichuan province at 11:57 p.m. Beijing time, according to the China Academy of Launch Vehicle Technology, the country's primary state-owned rocket-builder.
The three-stage Long March 3B rocket deployed the Beidou satellite in an elliptical transfer orbit ranging between 114 miles (184 kilometers) and 22,255 miles (35,817 kilometers), with a ground track tilted at an angle of 28.5 degrees to the equator, according to U.S. military tracking data.
The satellite will use its own engine to circularize its orbit over the equator in the coming weeks, settling into a position in geostationary orbit, where its speed will match the rate of Earth's rotation, allowing the Beidou spacecraft to remain over the same geographic region.
The Beidou satellite launched Thursday became the 16th craft this year to join China's growing independent navigation network, and two more Beidou payloads are slated to lift off on another Long March 3B rocket before the end of the year, Chinese officials said.
China's government-run Xinhua news agency reported the constellation's newest satellite is the first member of the Beidou system's third-generation fleet to launch toward geostationary orbit.
When fully deployed, the Beidou fleet will consist of 35 satellites, including 27 spacecraft in Medium Earth Orbit more than 13,000 miles (21,000 kilometers) above the planet and eight spacecraft in geosynchronous orbit, with five over the equator and three others in inclined orbits that swing between 55 degrees north and south latitude.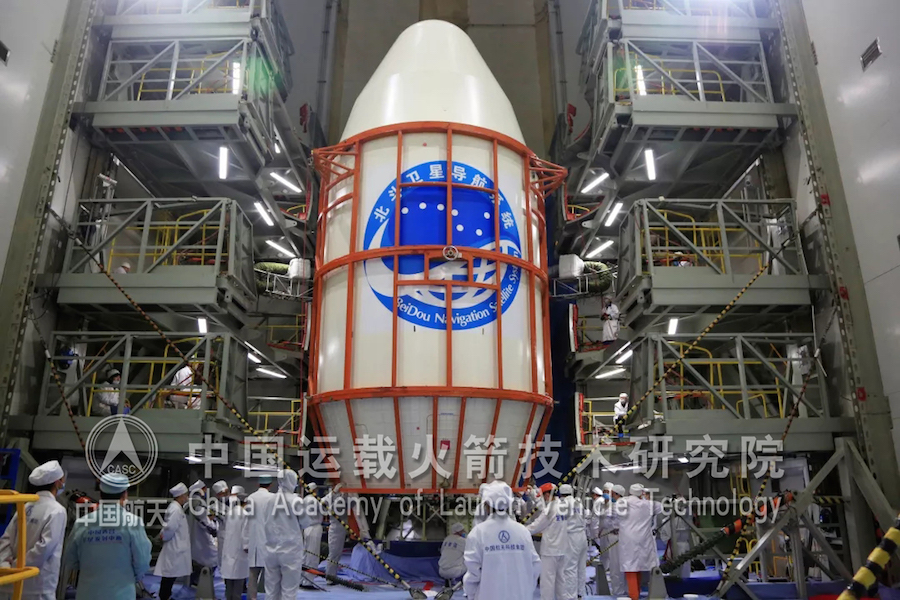 With Thursday's launch, China has launched 41 Beidou satellites since 2000. Some of the Beidou spacecraft were technological pathfinders, and are now out of service.
The Beidou network has provided regional navigation services over the Asia-Pacific since the end of 2012, and China plans to roll out a wider coverage zone stretching over Asia, Europe and most of Africa at the end of this year. Global service is planned around 2020 once the constellation contains more than 30 satellites.
Thursday's mission marked China's 32nd space launch attempt of the year, and the 31st Chinese rocket launch to successfully reach orbit in 2018.
Email the author.
Follow Stephen Clark on Twitter: @StephenClark1.