The Soyuz MS-07 spacecraft carrying U.S., Russian and Japanese space fliers returned to Earth on Sunday with a parachute-assisted, rocket-cushioned touchdown on the Kazakh steppe after 168 days in orbit.
Suspended under an orange and white parachute, the landing craft descended under clear skies and touched down at 1239 GMT (8:39 a.m. EDT; 6:39 p.m. Kazakhstan time) Sunday.
Commander Anton Shkaplerov rode in the center seat of the descent module, flanked on the left and right by NASA flight engineer Scott Tingle and Japanese astronaut Norishige Kanai.
The trio undocked from the International Space Station's Rassvet module at 0916 GMT (5:16 a.m. EDT) to begin their return to Earth. The Soyuz MS-07 spacecraft fired braking rockets at 1147 GMT (7:47 a.m. EDT) for a deorbit burn, targeting landing near the town of Dzhezkazgan, Kazakhstan.
The photos below show the Soyuz spaceship's final descent, landing and the three-man crew after their return to Earth.
Venting visible in the first image come from the purge of no-longer-needed hydrogen peroxide from the capsule's control thrusters, and the flash visible at the moment of touchdown comes from solid-fueled retro-rockets designed to cushion the craft's landing.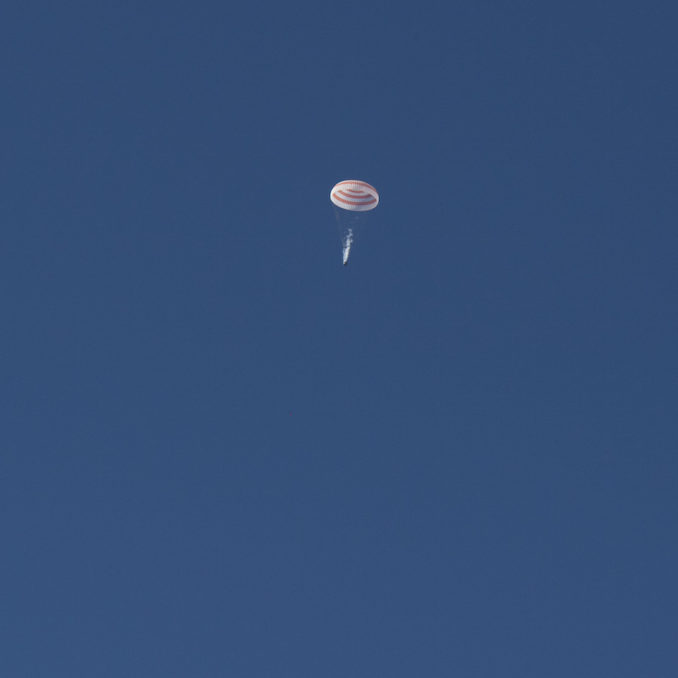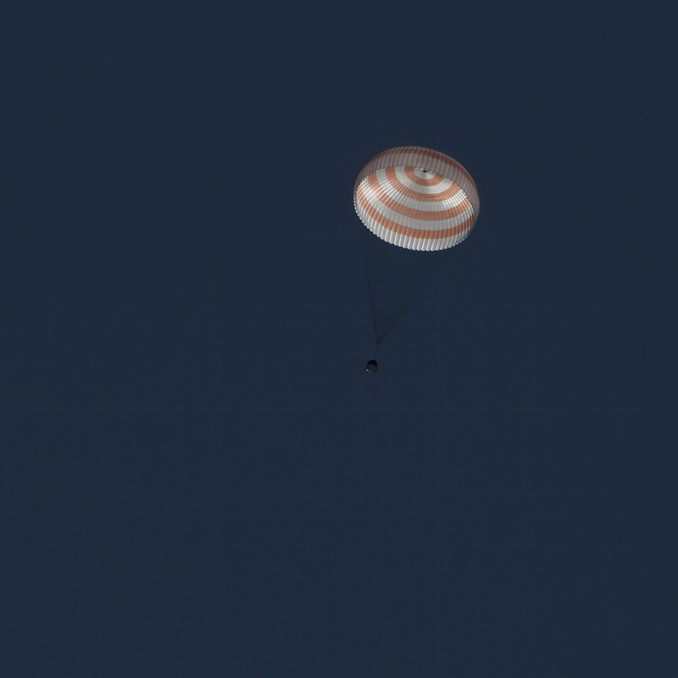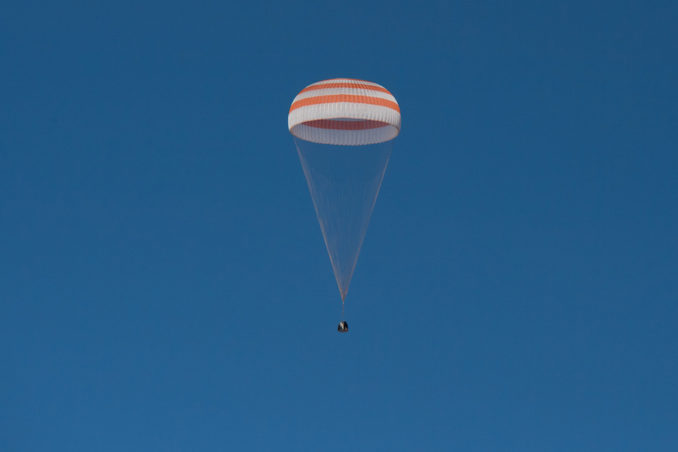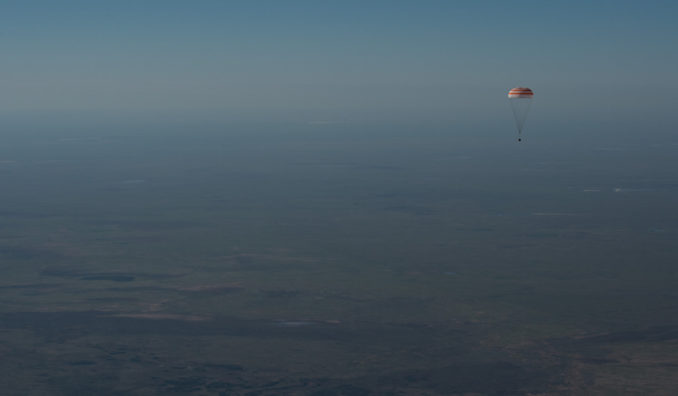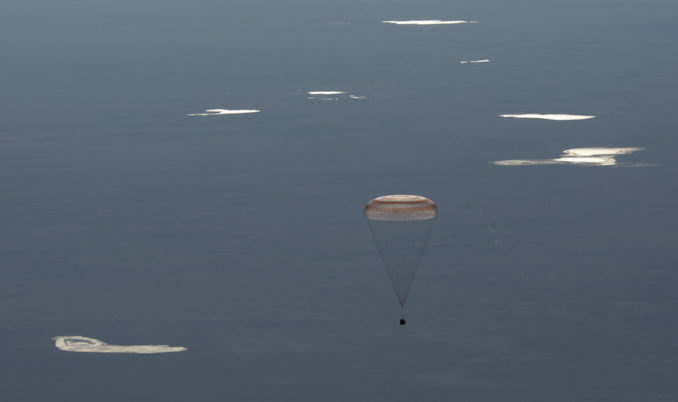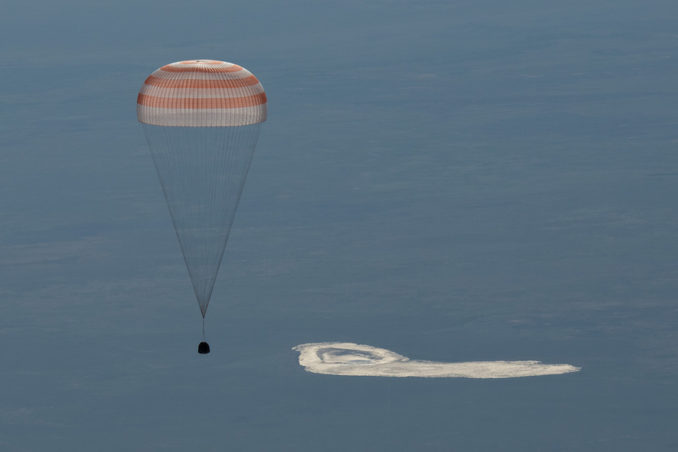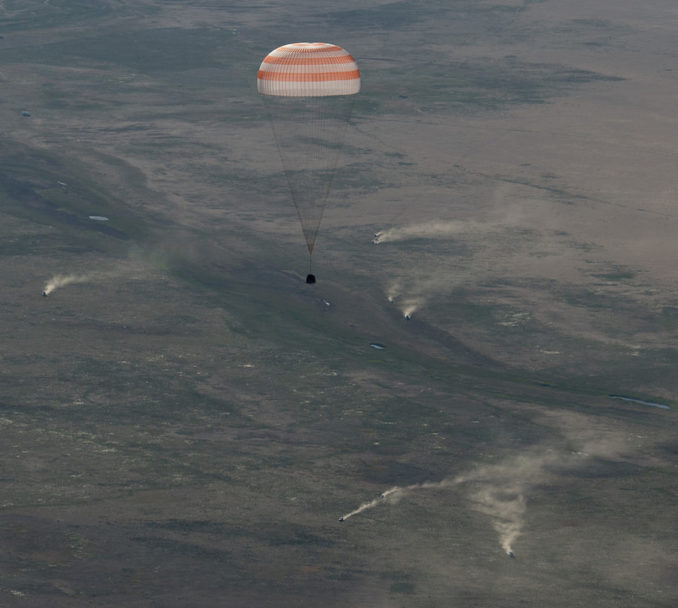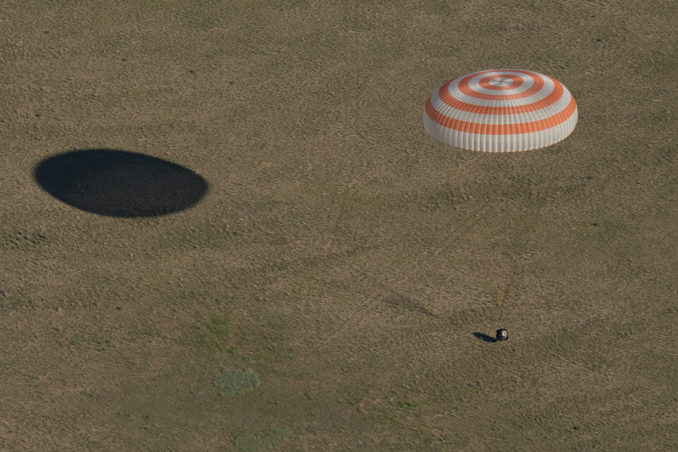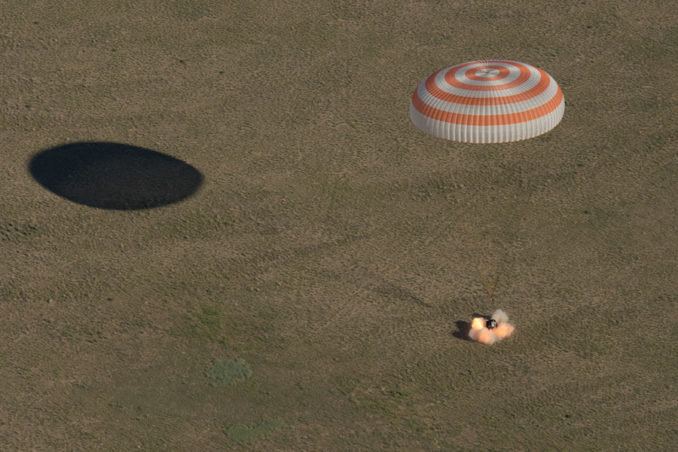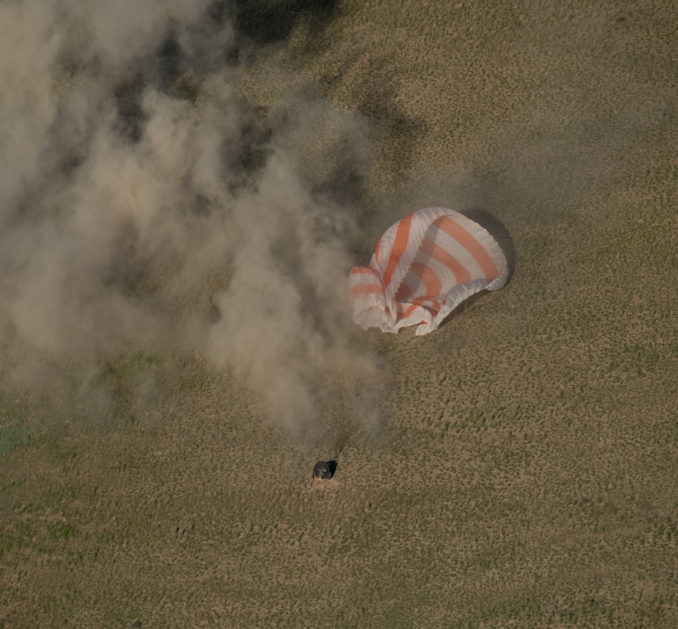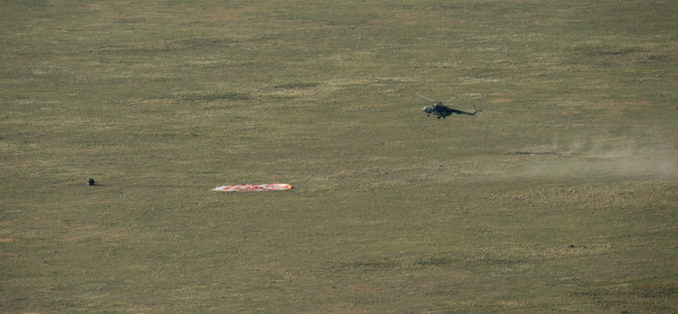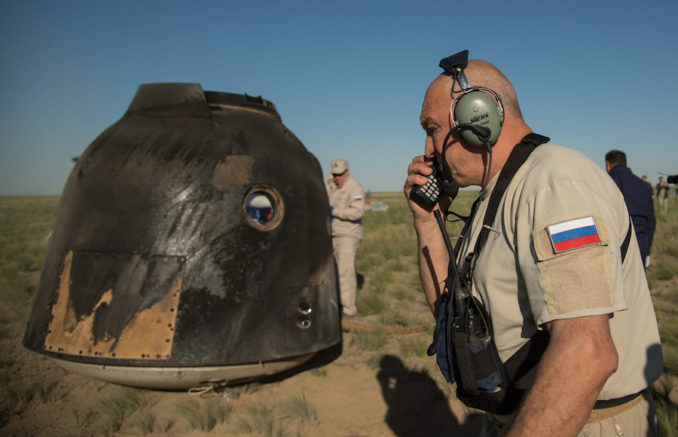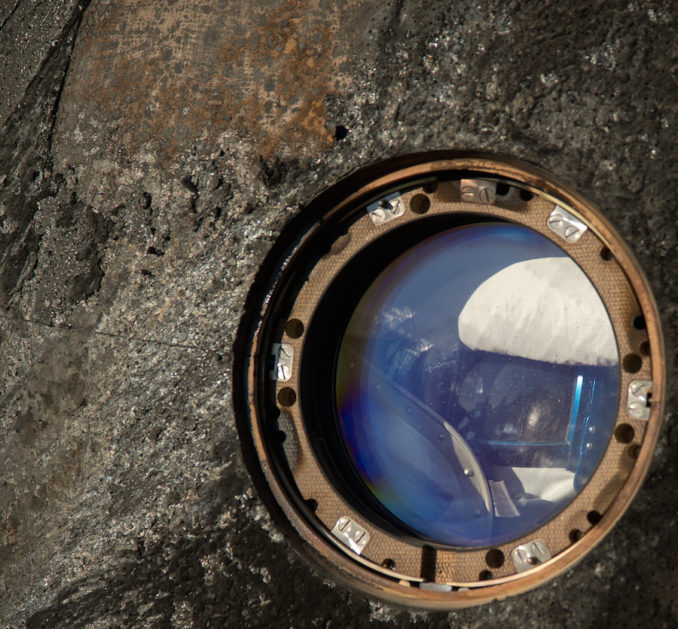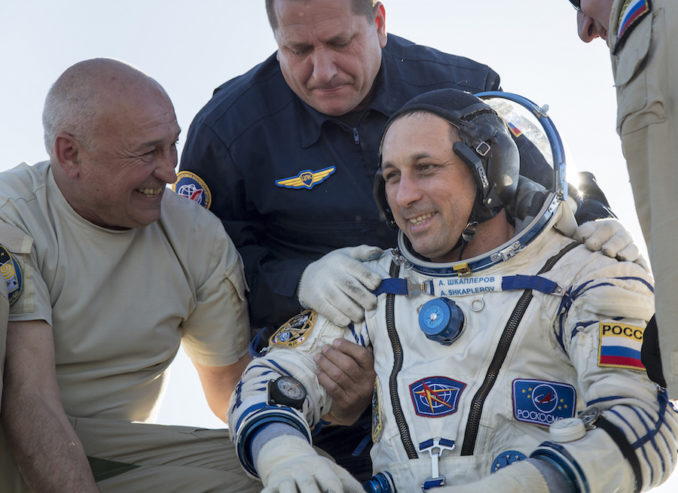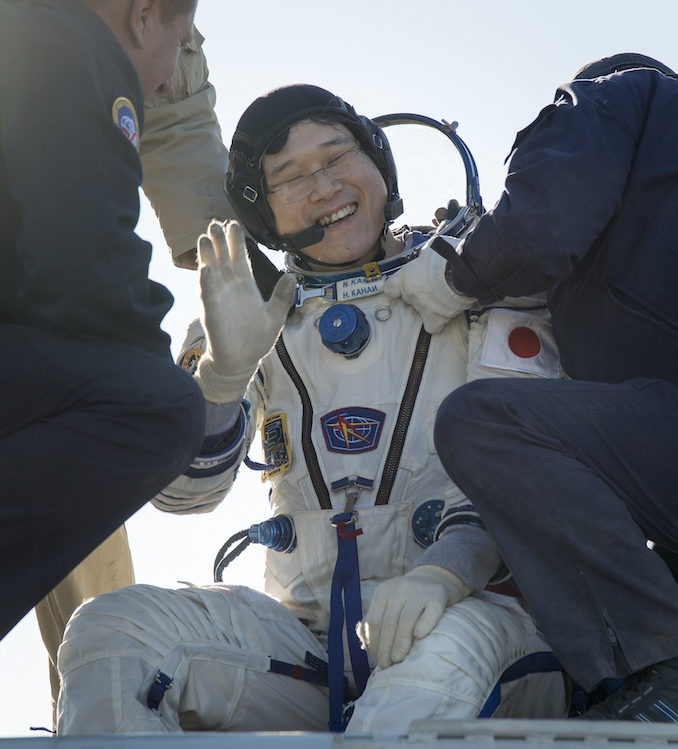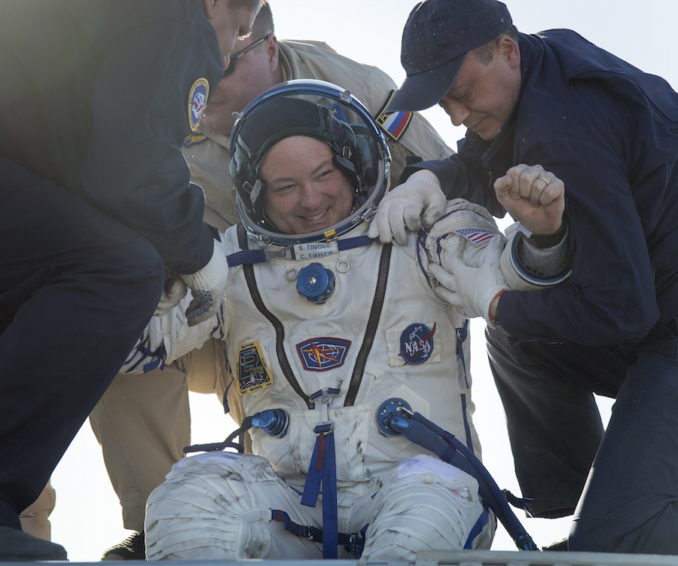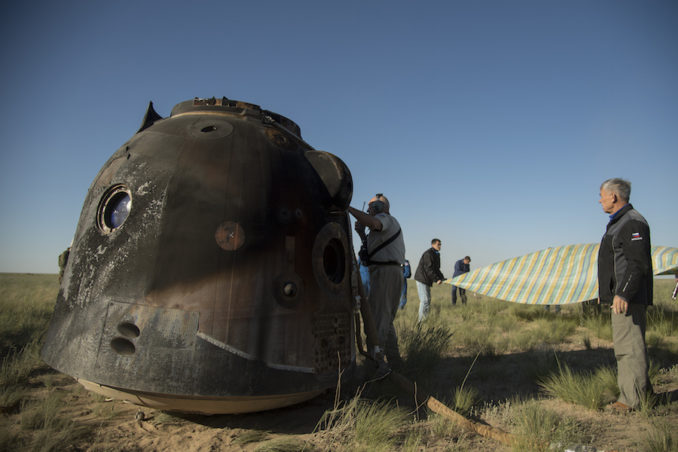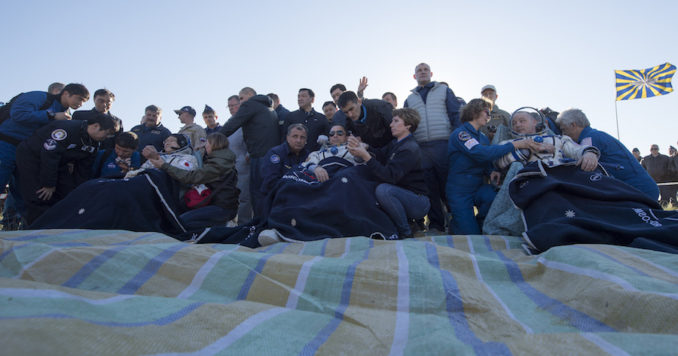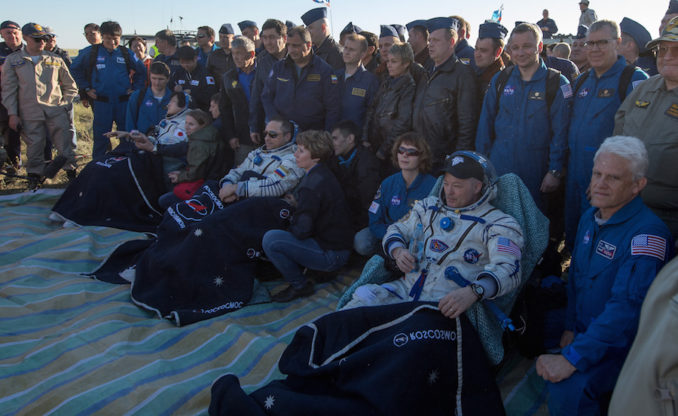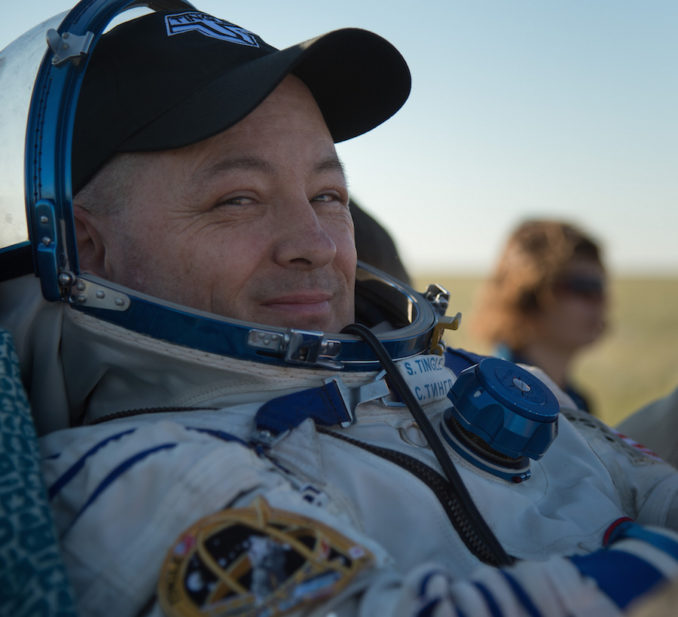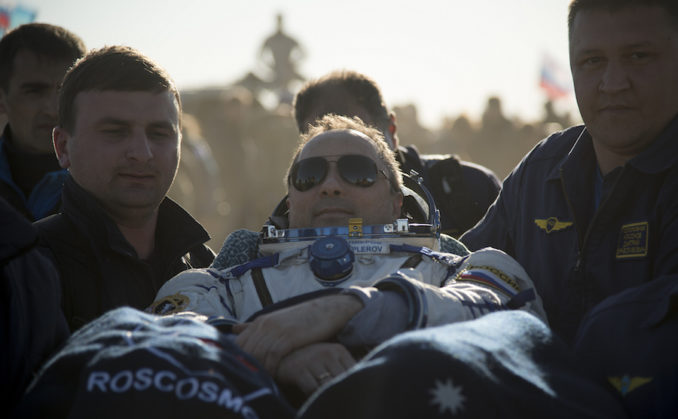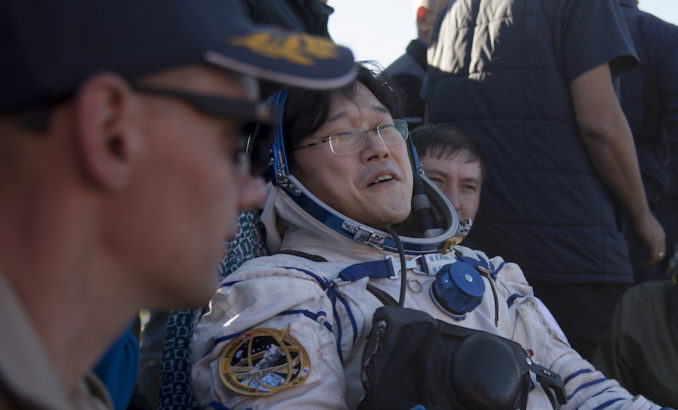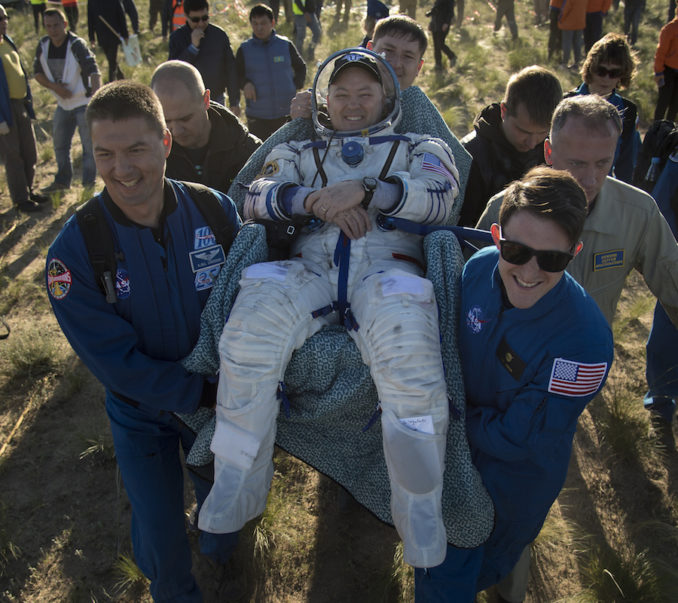 Email the author.
Follow Stephen Clark on Twitter: @StephenClark1.