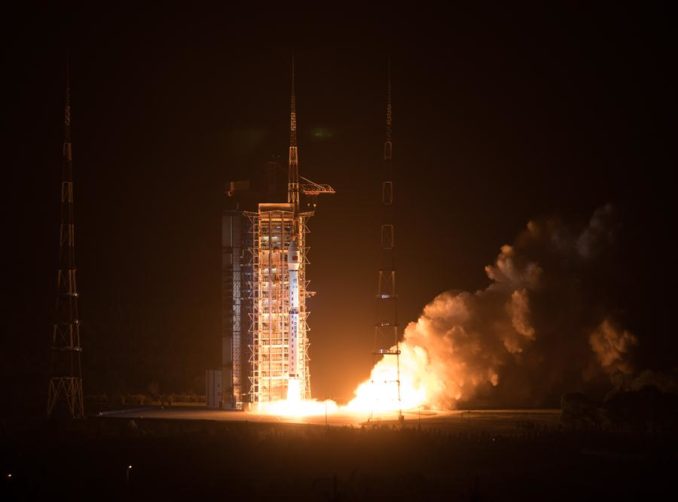 China launched a civilian-operated Earth-observing satellite Tuesday to survey global land and water resources, air pollutants, greenhouse gases and other environmental parameters.
The Gaofen 5 environmental monitoring satellite launched at 1828 GMT (2:28 p.m. EDT) Tuesday aboard a Long March 4C rocket from the Taiyuan space center, a base in northern China's Shanxi province, according to state media reports.
With a planned eight-year mission, Gaofen 5 is the next in a line of Chinese Earth-observing satellites built for civilian applications. It carries a hyperspectral imaging instrument designed with sensitivity to detect variations in land cover and water clarity, plus payloads that will track air pollution and greenhouse gases in the atmosphere.
Chinese scientists and engineers installed six instruments on Gaofen 5, making it one of the country's most capable and versatile Earth-observing satellites.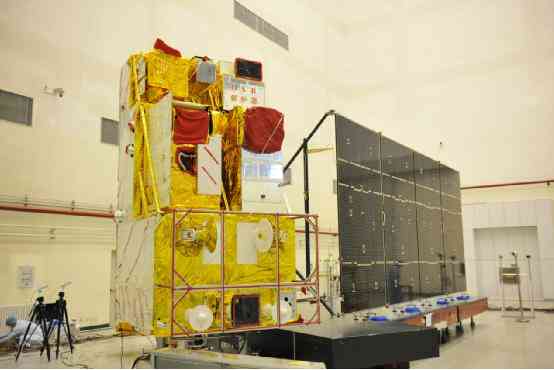 Chinese officials have outlined a plan to cooperate in global air pollution measurements. The United States, Europe and Japan have satellites with similar objectives in greenhouse gas measurements, but Chinese state media said missions like Gaofen 5 will reduce China's reliance on foreign data.
The Long March 4C rocket flew south from the Taiyuan launch base to deliver the Gaofen 5 spacecraft. The three-stage, liquid-fueled booster place Gaofen 5 into an orbit around 420 miles (680 kilometers) above Earth that will take the satellite over the planet's poles, according to tracking data published by the U.S. military.
Chinese space authorities declared the launch a success, marking the country's 14th space launch of the year. That marks a record pace in launch activity for China, averaging about one mission every nine days from three launch sites.
Email the author.
Follow Stephen Clark on Twitter: @StephenClark1.