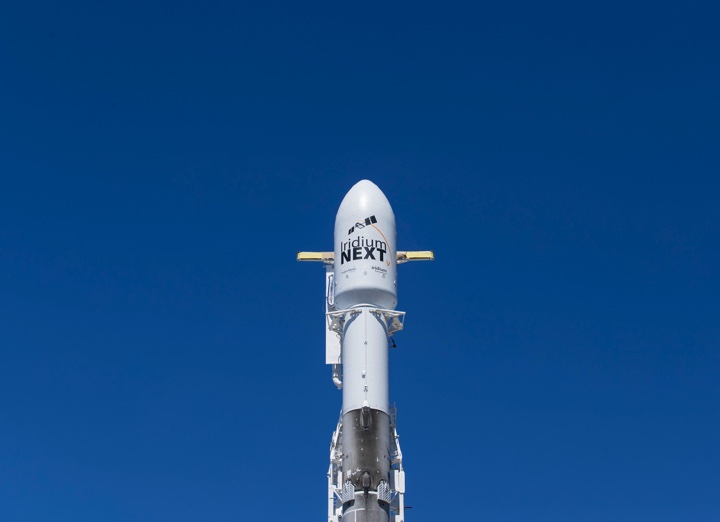 On the eve of the Iridium's fifth launch with SpaceX, the mobile telecom satellite operator's chief executive says he no longer has to wait for SpaceX's rockets to be ready. Instead, Iridium's satellite team is racing to keep pace churning spacecraft off their assembly line.
That is a different tune than Iridium was singing as recently as last year, when launch pad bottlenecks and SpaceX's rocket production schedule were the main drivers in setting launch dates for the company's upgraded satellite fleet.
Matt Desch, Iridium's CEO, has returned to California's Central Coast for the fifth launch of the company's new-generation "Iridium Next" message relay satellites.
"It's all familiar to me," Desch said in a phone interview Wednesday. "We know where we want to stay. We know what it's like to visit the pad and to watch the launch. I know that I'll feel pretty much the same way I always do at T-minus 20 minutes in the countdown. That is an extraordinary experience to know that so much is riding on such a short period of time."
Ten more Iridium Next satellites are closed up inside the nose of a SpaceX Falcon 9 rocket awaiting liftoff at 7:13:51 a.m. PDT (10:13:51 a.m. EDT; 1413:51 GMT) Friday from Space Launch Complex 4-East at Vandenberg Air Force Base, California.
Each of the 1,896-pound (860-kilogram) satellites carries an L-band antenna for voice and and data connections to the telephones and data terminals on the ground. The spacecraft are fitted with Ka-band cross-link radios to bounce voice and data messages from satellite to satellite in orbit, ensuring the network can reach Iridium's more than 900,000 subscribers anywhere on the globe.
The Iridium Next satellites, built in partnership by Thales Alenia Space and Orbital ATK in an assembly line fashion in Gilbert, Arizona, will maintain and upgrade Iridium's aging network offering uninterrupted global messaging and telephone service, and introduce new higher-bandwidth applications, such as video. They also host instrumentation to track airplanes and ships.
Four successful SpaceX missions have lofted 40 satellites since January 2017, most recently in December. Like the launch that closed out last year, Friday's mission will be powered by a previously-flown Falcon 9 first stage booster, the same vehicle that shot 10 Iridium Next satellites into space in October.
"I'm trying to make this as routine as possible, but it's very hard to during the launch," Desch said. "I'm excited, as always. I think it's going to be the same incredible feeling when we get through it, and then it'll be, let's get the next one done."
Iridium and SpaceX hoped to launch a new batch of satellites on Falcon 9 rockets every two months, starting with the second Iridium Next deployment flight in June 2017. Friday's mission will be the fourth launch by Iridium and SpaceX in nine months, not far off their schedule.
"I'm satisfied. It's meeting our needs," Desch said of the launch cadence. "We really are focused on completing our Iridium Next constellation this year. I'd like it completed in the third quarter if possible. What I'm really pleased with is that SpaceX has stepped up this year so far. I saw a quote from (SpaceX president and chief operating officer) Gwynne (Shotwell) last week saying it's nice that she's waiting on her customers versus the other way around. I think that, at least as it relates to us, is true. We've just got to get the satellites ready.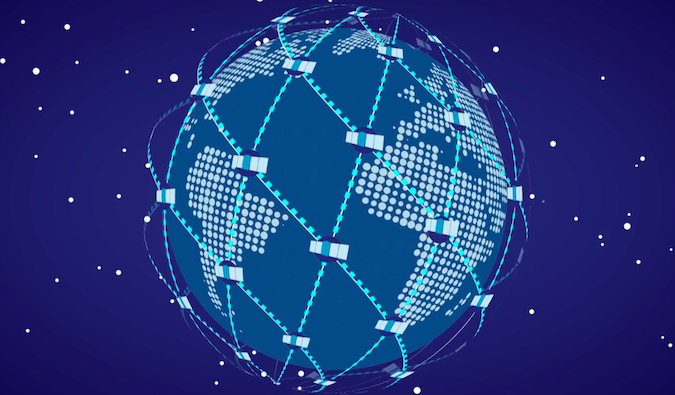 "Unlike last year, when we might have been waiting for SpaceX, I think this year I'm trying to make sure my suppliers are delivering fast enough to go as quickly as possible," Desch said.
Late last year, technicians at the Iridium Next satellite factory near Phoenix were outpacing SpaceX's rocket and launch pad availability, completing spacecraft and storing them until they were ready for transport to the California launch base.
"We've had a bit of a slowdown over the last couple of months over some parts availability," Desch said. "That seems to be picking back up. I'm in a bit in a race condition to make sure that we get finished with the final two launches as early as possible. It's still happening this year, and I don't think there's any risk of it not finishing by, say, late summer. That's been the focus. It's nice that I'm not really begging SpaceX to move faster."
An example case: The upcoming flight was supposed to take off Thursday, but trouble with a piece of ground equipment used to test the Iridium satellites before launch forced a 24-hour delay to Friday.
Desch decided in October to begin flying Iridium satellites on Falcon 9 rockets with reused first stages.
At the time, he said made the change after receiving assurances the previously-flown boosters were no more risky — and perhaps less so — than a newly-built rocket. The switch to reused rockets also kept Iridium's launch campaigns on schedule — it was clear that waiting for new boosters from SpaceX's factory would delay the upgraded network's deployment, Desch said.
"We'd be in a different place if we were using new rockets," Desch said.
The next Iridium satellite launch after Friday, set for early May, will also fly on a reused booster. Only five Iridium Next payloads will ride to orbit on that mission, a shared flight with two U.S.-German gravity research probes.
Rocket assignments for the seventh and eighth Iridium Next launches — the final two of the current program — have not been confirmed.
"It's still primarily schedule," Desch said. "There's a little bit of savings in each rocket. When you're looking at a $3 billion program, you wouldn't be doing this to get a few million dollars, here or there, in savings. I'm not saying those aren't appreciated and noted, but the reason I don't spend a lot of time talking about them is that wasn't the top driver for us."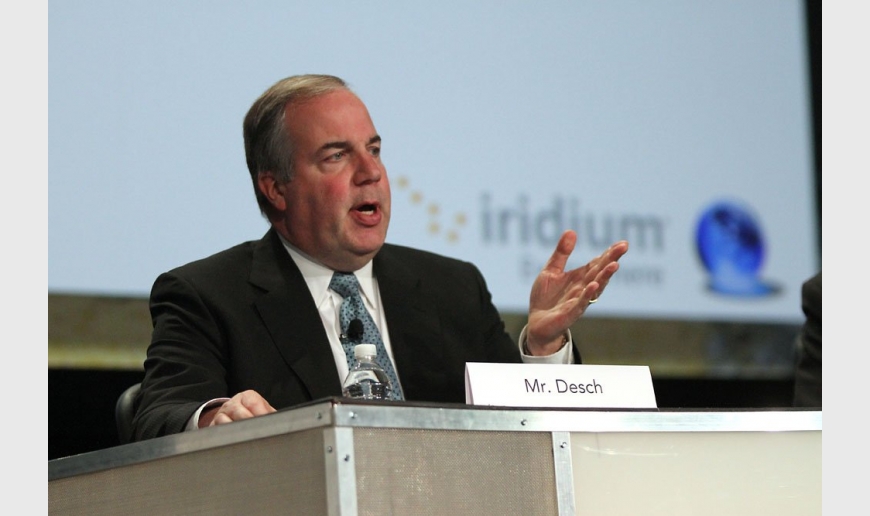 More than half of the 66 Iridium Next satellites required to fully replace the company's Block 1 spacecraft are now in service.
"If you look at the service, every customer is getting a new satellite about 60 percent of the time," Desch said.
Iridium ordered 81 satellites from the Thales Alenia Space/Orbital ATK team, including 15 spares. SpaceX is under contract to launch 75 of the satellites, and launch plans for the remaining six have not been finalized.
Like the previous four Iridium Next launches, the SpaceX Falcon 9 rocket will soar to the south from Vandenberg Air Force Base after liftoff Friday, aiming for a 388-mile-high (625-kilometer) polar orbit.
The Falcon 9's second stage will ignite two times to place the satellites in the correct orbit, then release the spacecraft one-by-one about one hour after launch.
The liftoff from Vandenberg, a military base on the Pacific coast northwest of Los Angeles, is timed to place the 10 Iridium Next satellites into Plane 1 of the constellation. The network's 66 active satellites are spread out in six orbital planes, providing uniform coverage worldwide.
SpaceX does not plan to land the Falcon 9's first stage on Friday's mission, a strategy the company has followed in recent months to clear older-generation boosters from its recovered inventory. The upgraded "Block 5" version of the Falcon 9, designed for multiple reuses, is scheduled to debut late next month.
A ship SpaceX has modified to try to catch the Falcon 9 rocket's payload fairing — the shroud that protects the Iridium satellites during launch — has been tracked heading a downrange zone in the Pacific Ocean, suggesting engineers hope to retrieve part of the shroud. An experiment in February to try and catch the fairing, which separates from the rocket in two halves, after launch resulted in a near-miss.
Friday's launch will mark the sixth Falcon 9 flight of the year, and SpaceX's seventh mission overall in 2018, including the demo flight of the Falcon Heavy rocket in February.
SpaceX officials at the beginning of the year said their manifest had up to 30 missions booked for 2018. Eighteen Falcon 9 rockets launched last year, a record for the company in one calendar year.
Email the author.
Follow Stephen Clark on Twitter: @StephenClark1.