A Russian Soyuz rocket rolled out to its launch pad in Kazakhstan on Monday, two days before its scheduled departure with three passengers on the way to the International Space Station.
The three-stage rocket emerged from its assembly building at the historic Baikonur Cosmodrome before sunrise Monday, riding a rail car for the trip across the Kazakh steppe to Launch Pad No. 1, the same facility used by Yuri Gagarin when he became the first person in space in April 1961.
Once at the pad, the Soyuz rocket was hoisted vertical and retractable gantry towers were raised around the booster to give workers access to the vehicle for final launch preparations.
Russian cosmonaut Oleg Artemyev and U.S. flight engineers Drew Feustel and Ricky Arnold will ride the Soyuz MS-08 spaceship into orbit. Liftoff is set for 1744:23 GMT (1:44:23 p.m. EDT; 11:44:23 p.m. Baikonur time) Wednesday, roughly the moment the Earth's rotation brings the launch pad under the space station's orbital track.
The trio will dock with the space station Friday to begin a five-month stay aboard the orbiting research complex.
Read our Mission Status Center for details on the mission.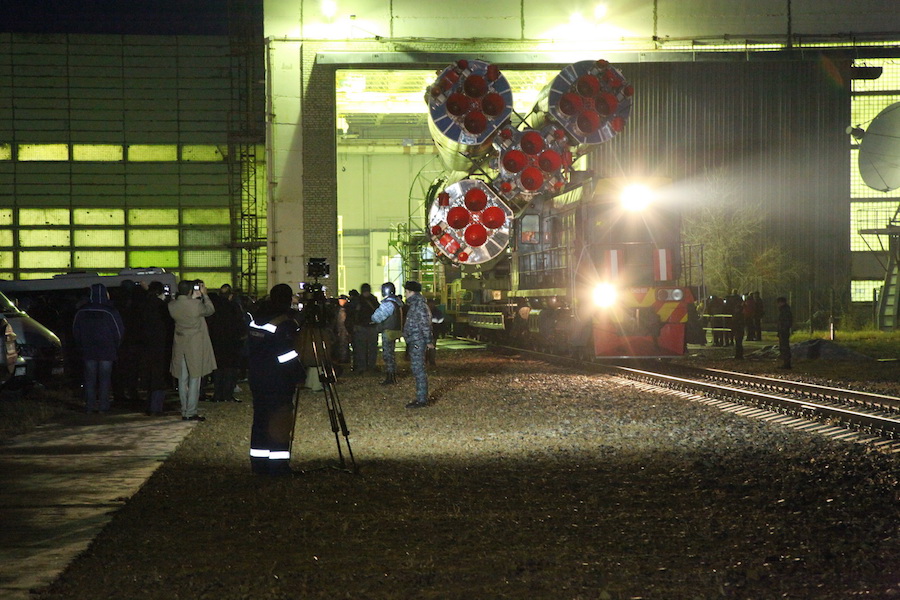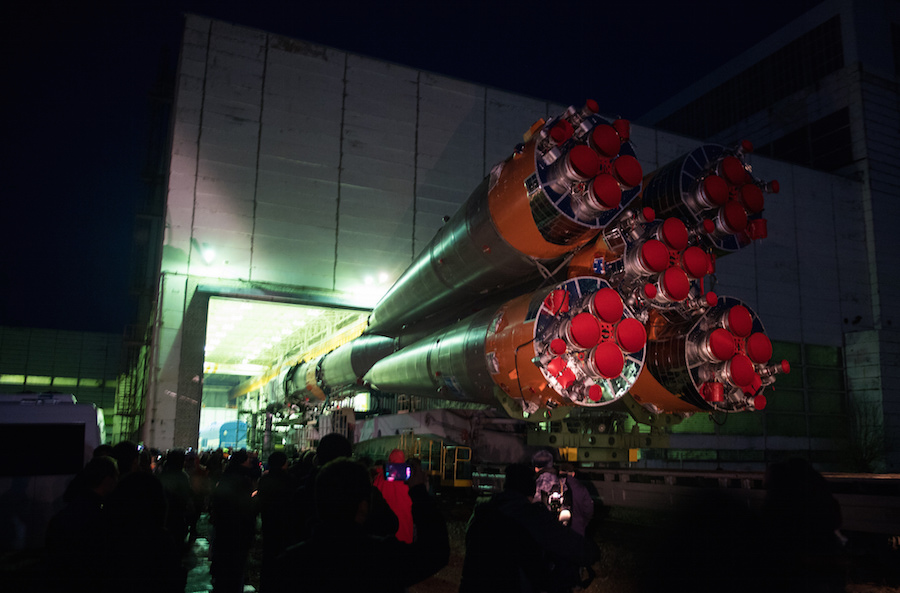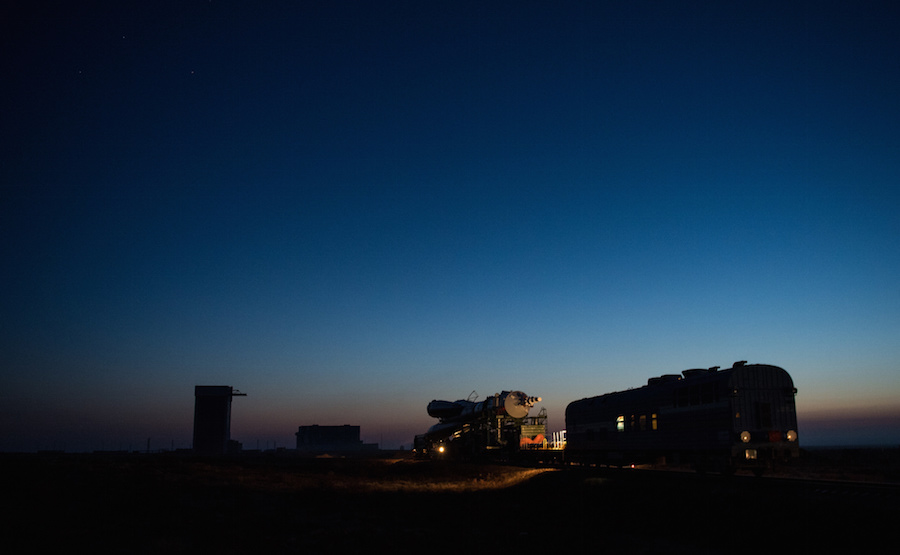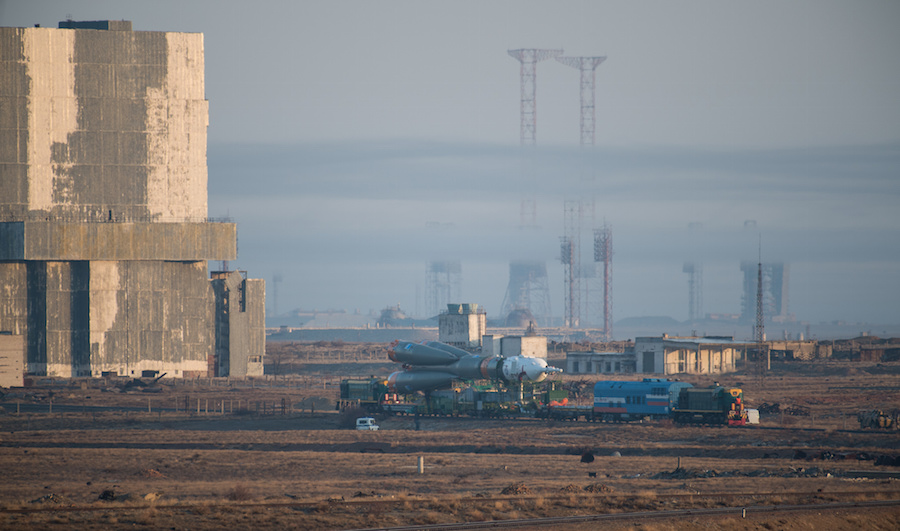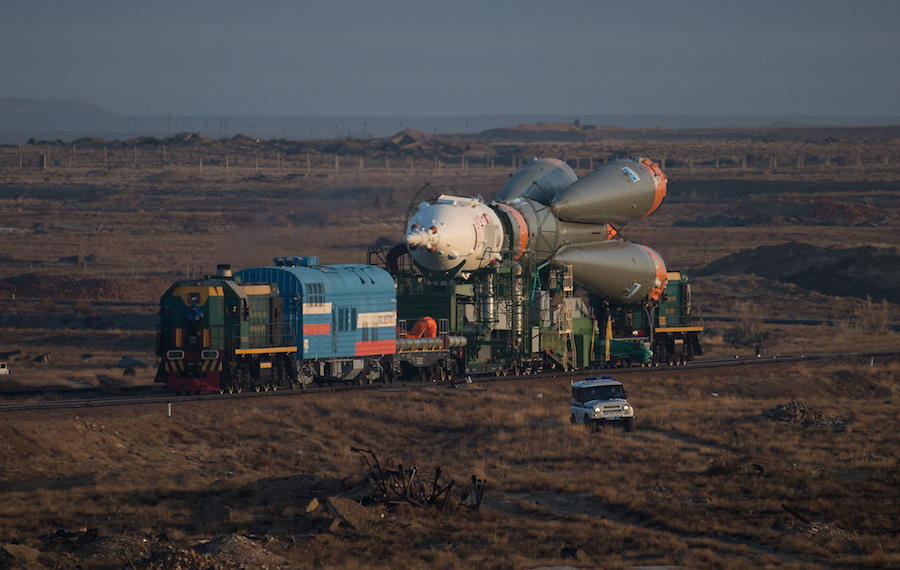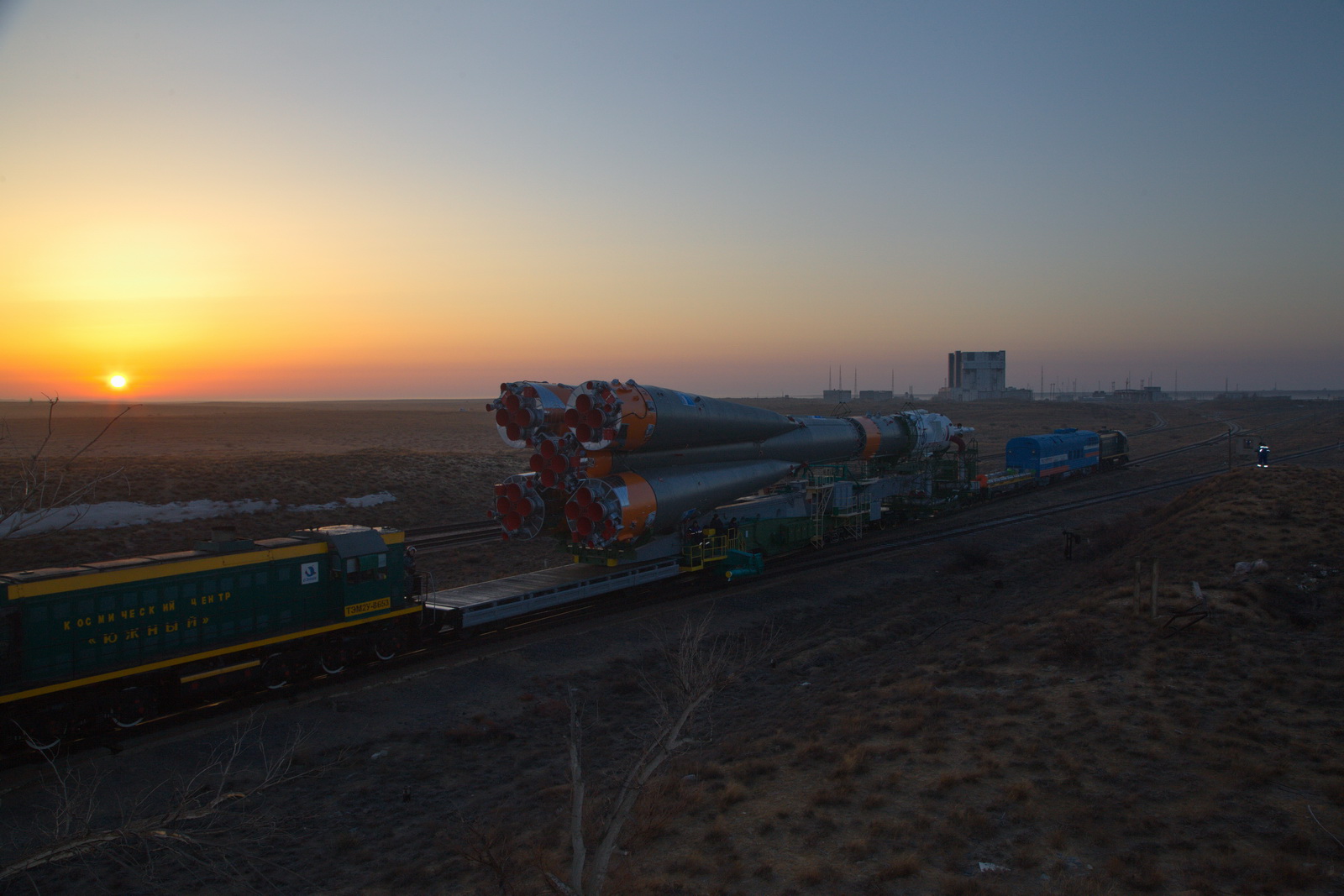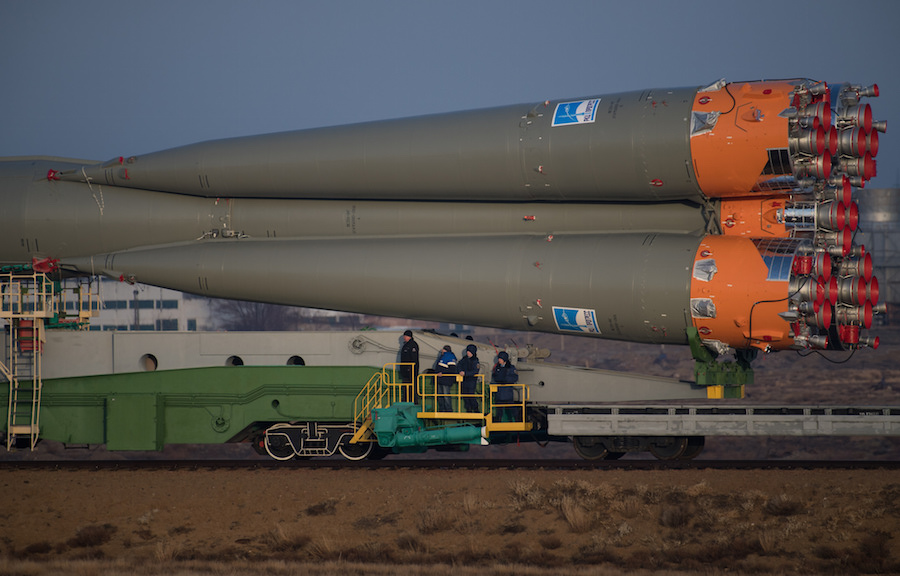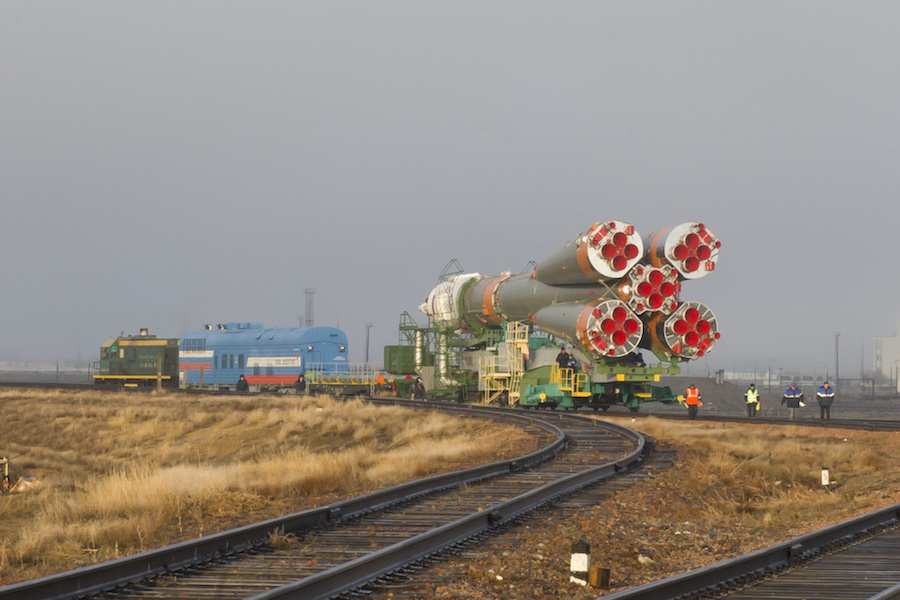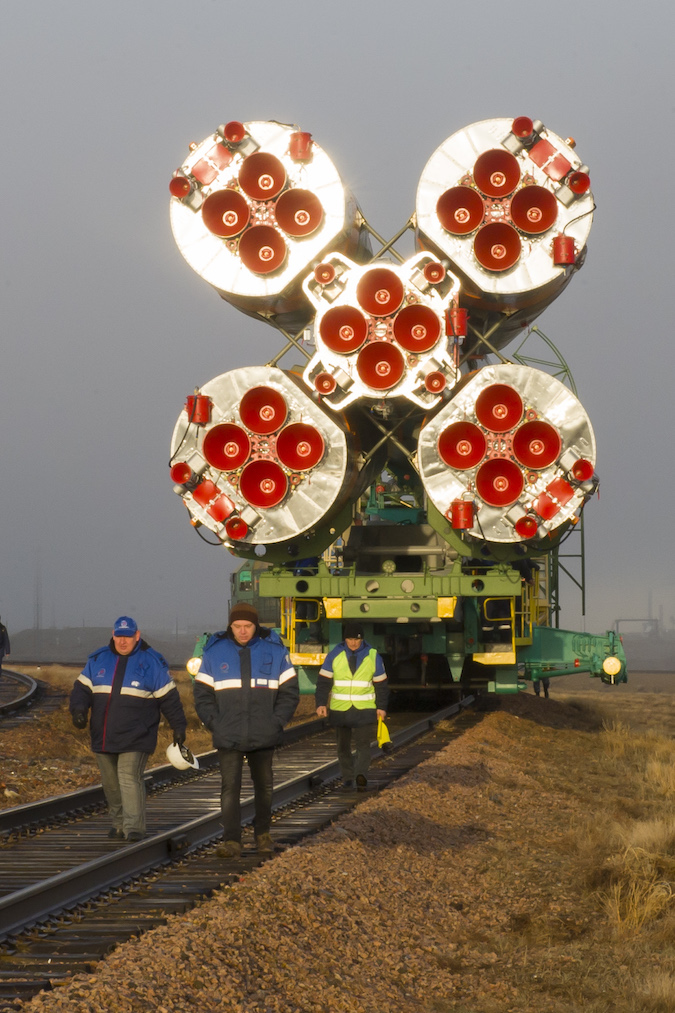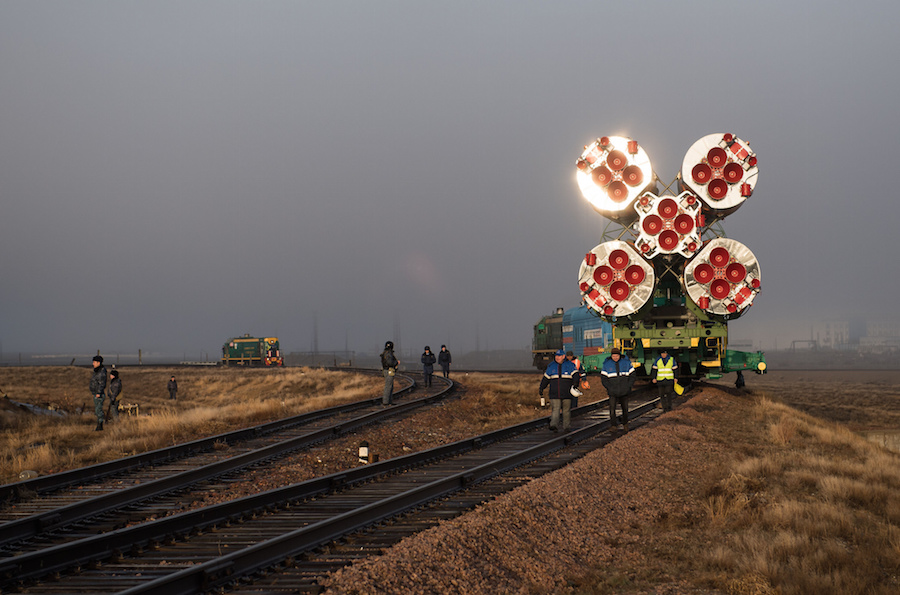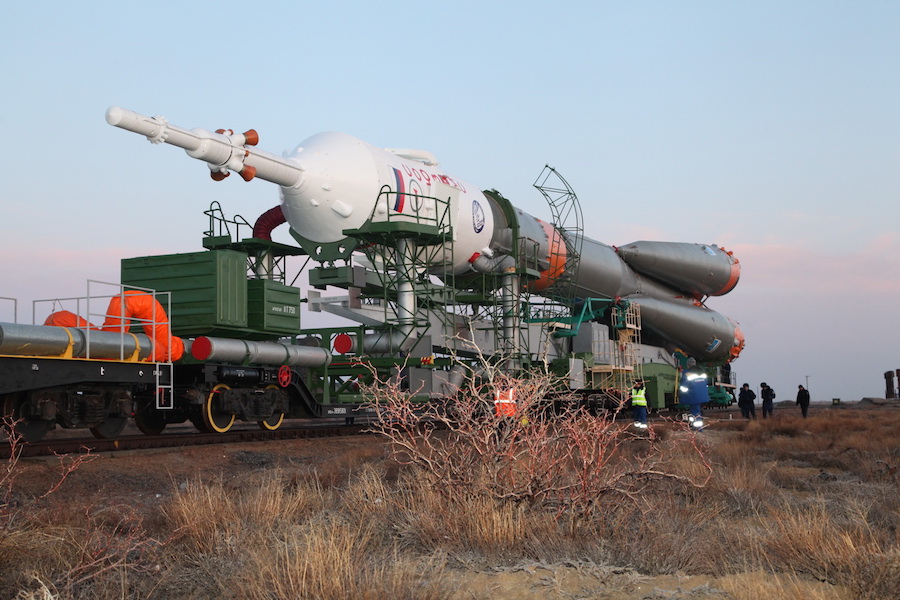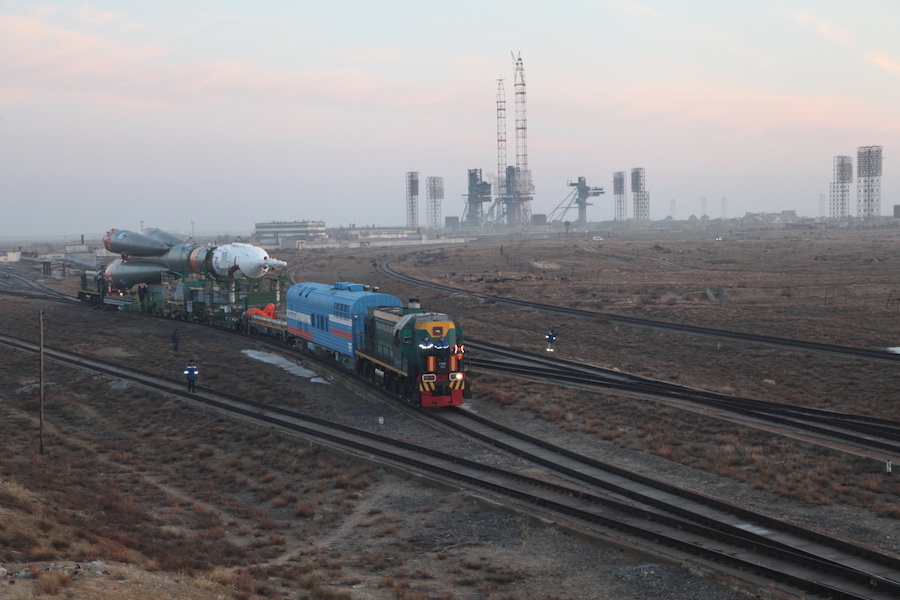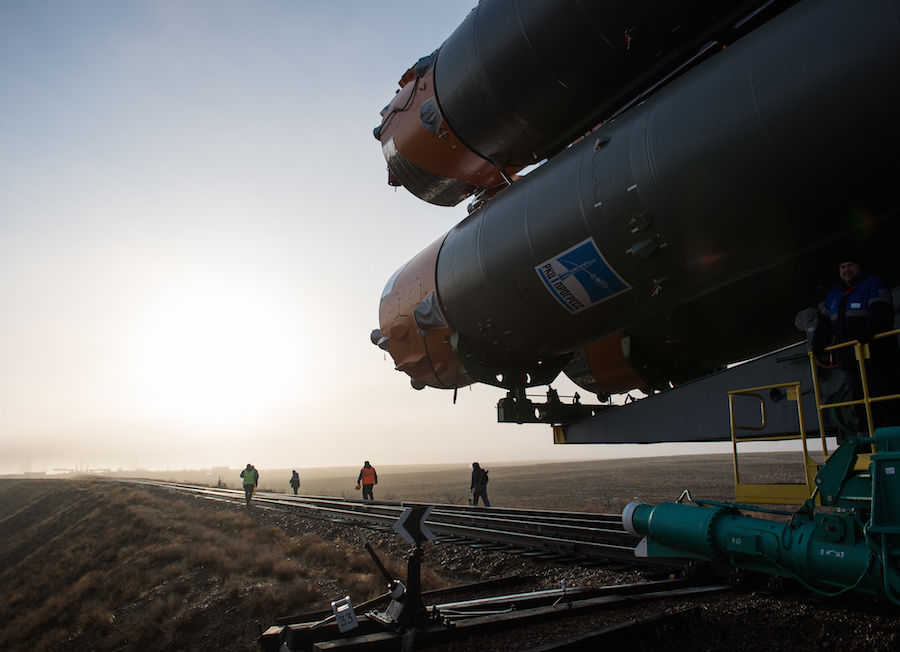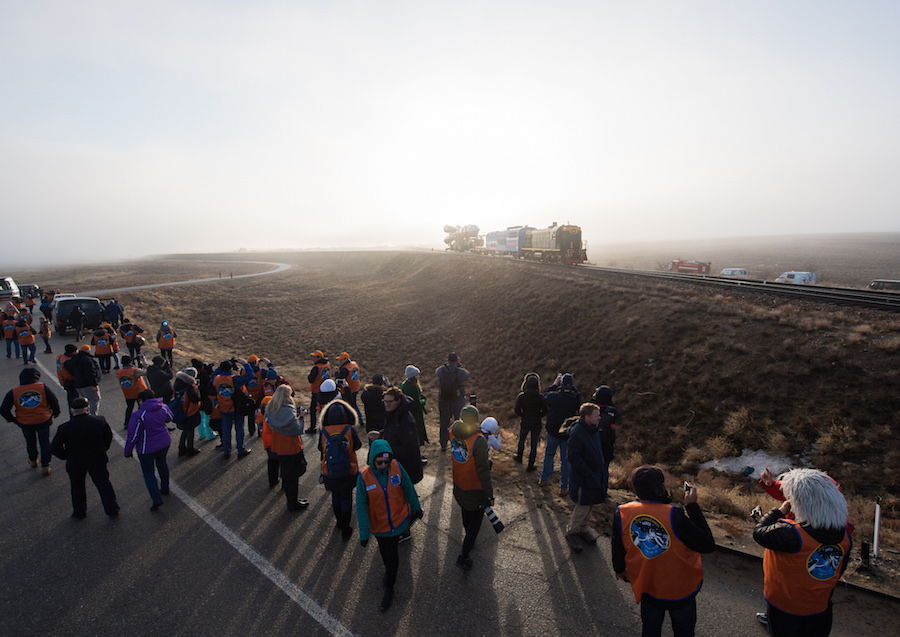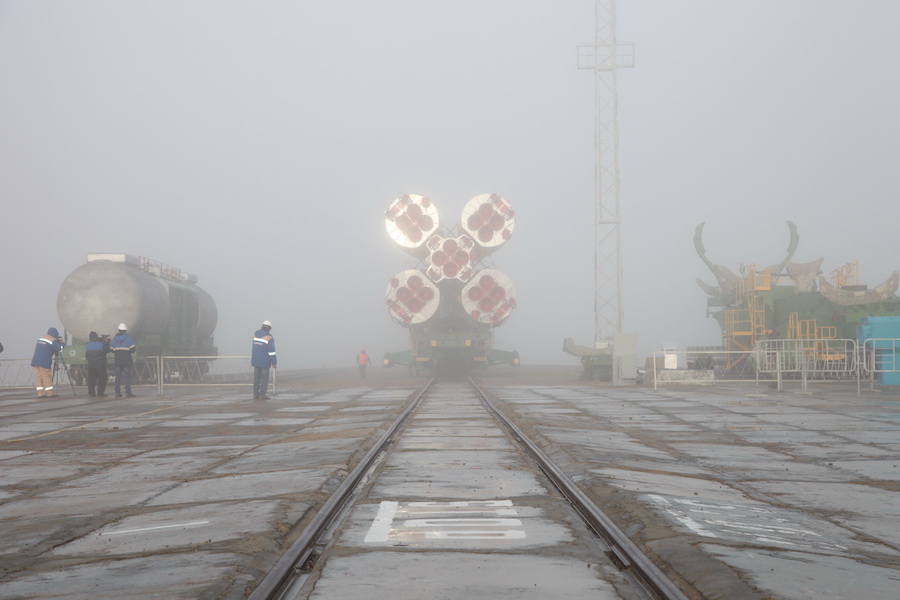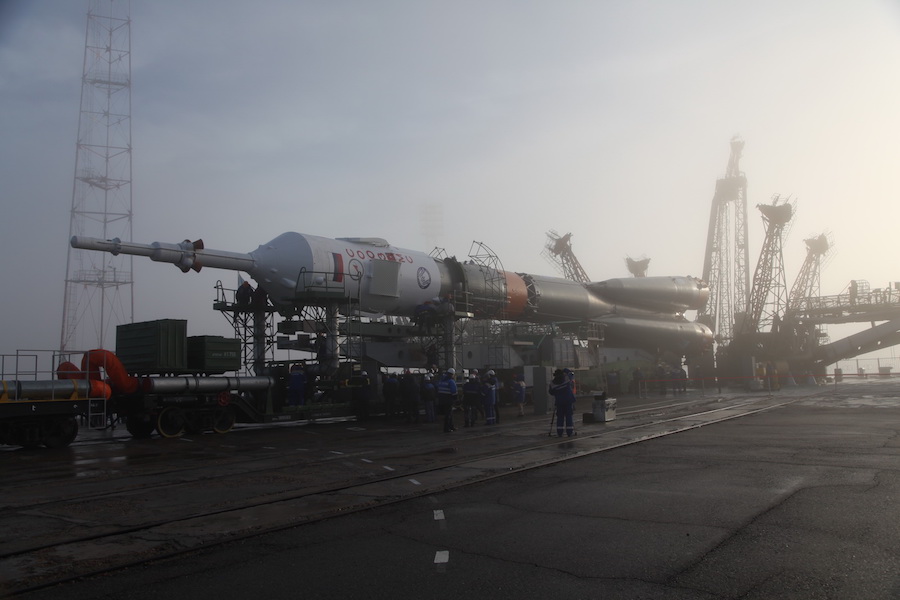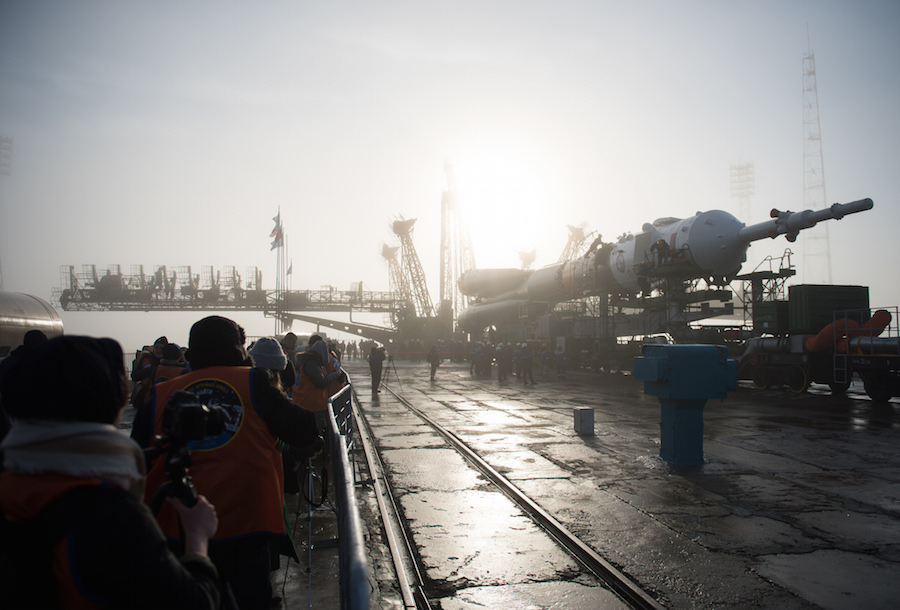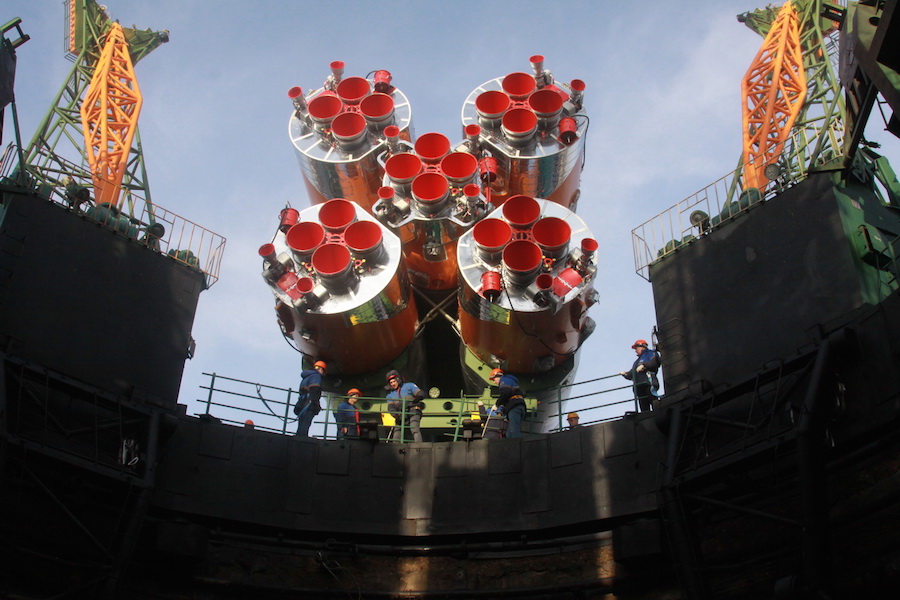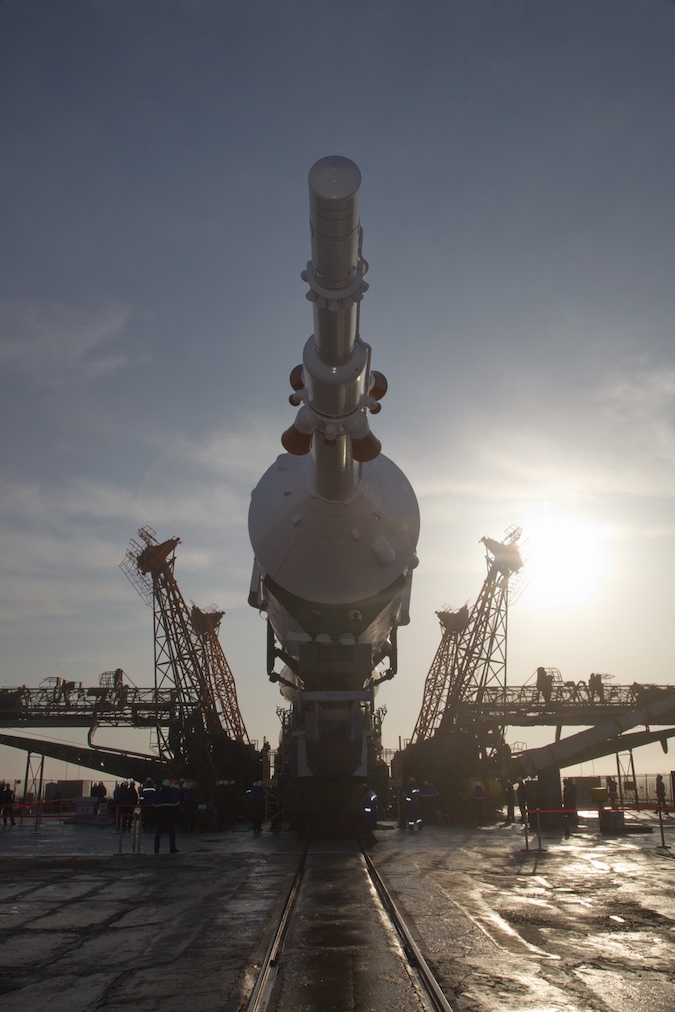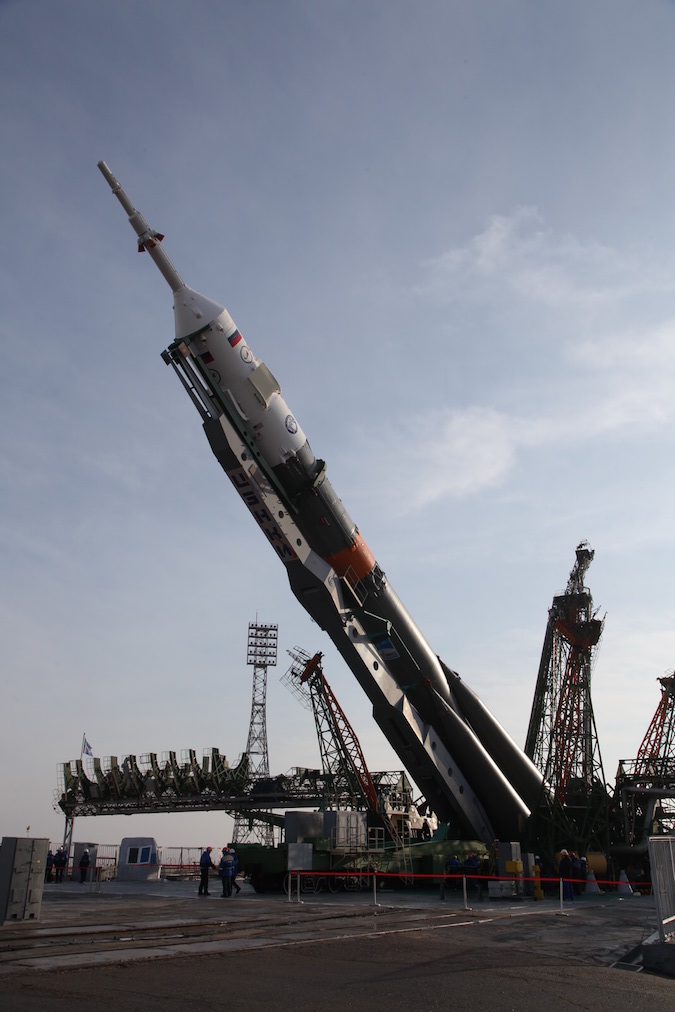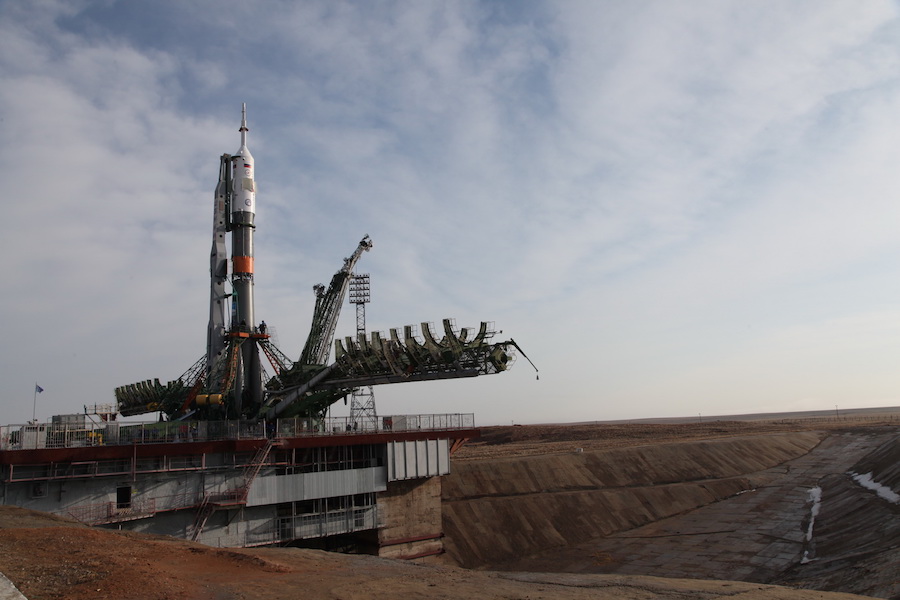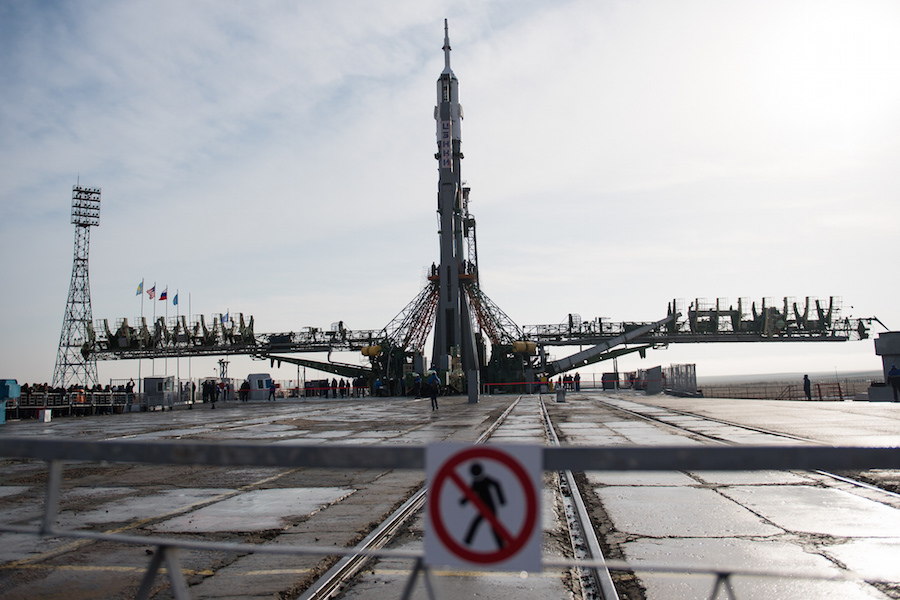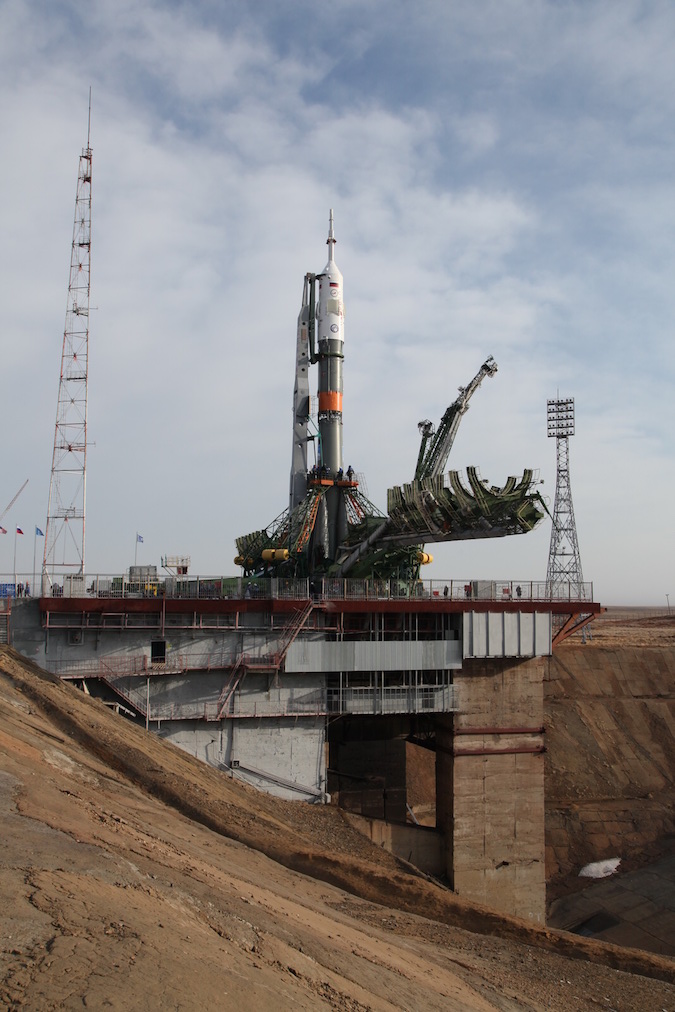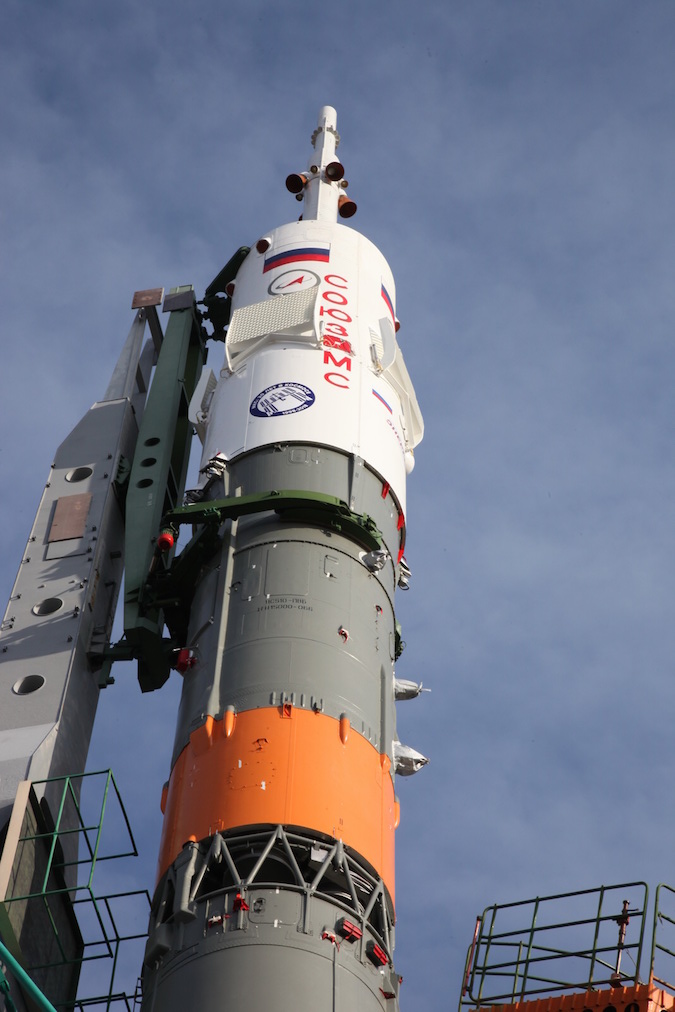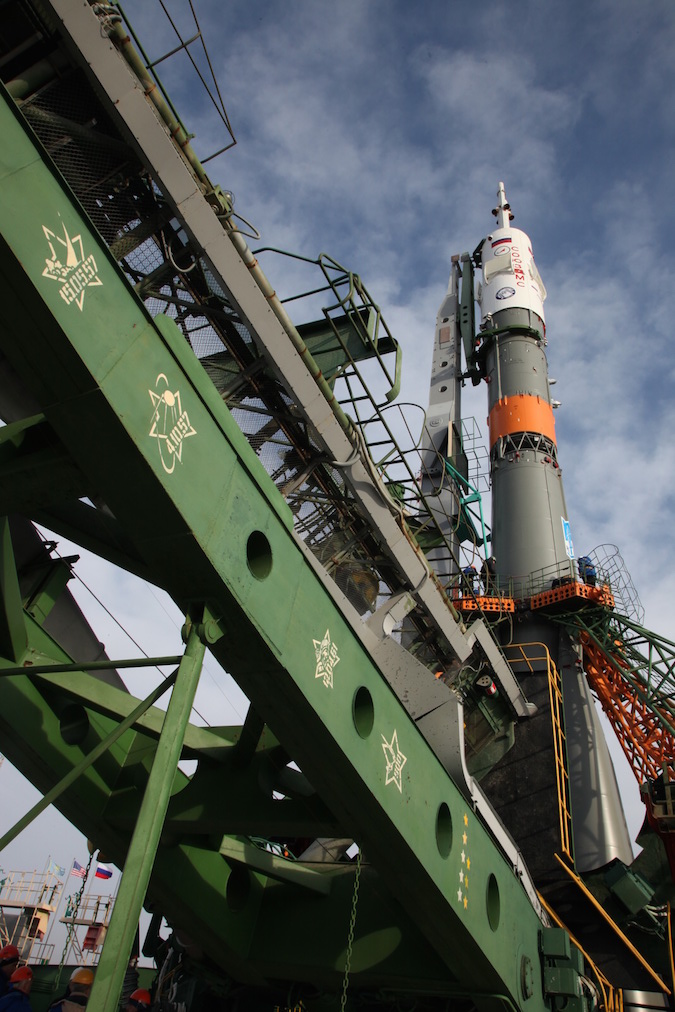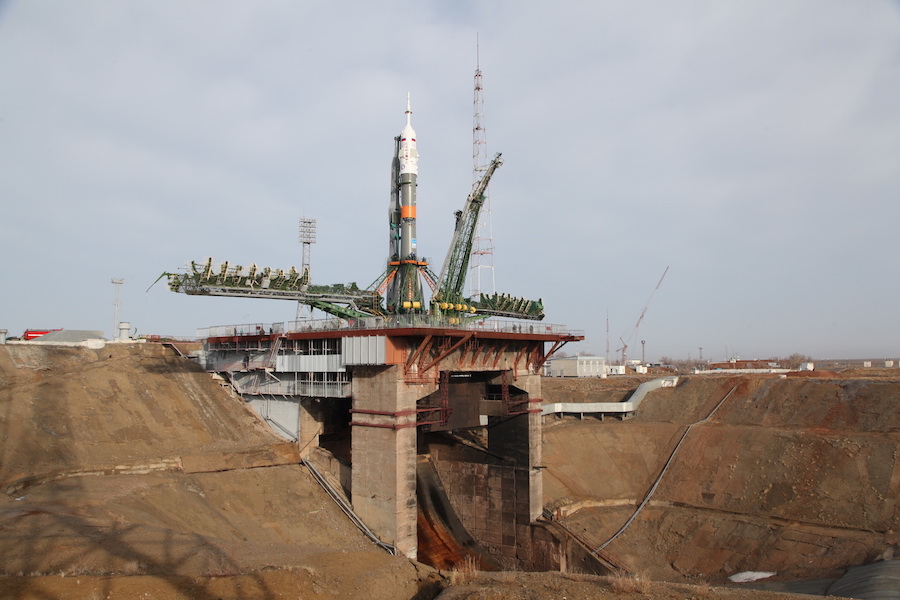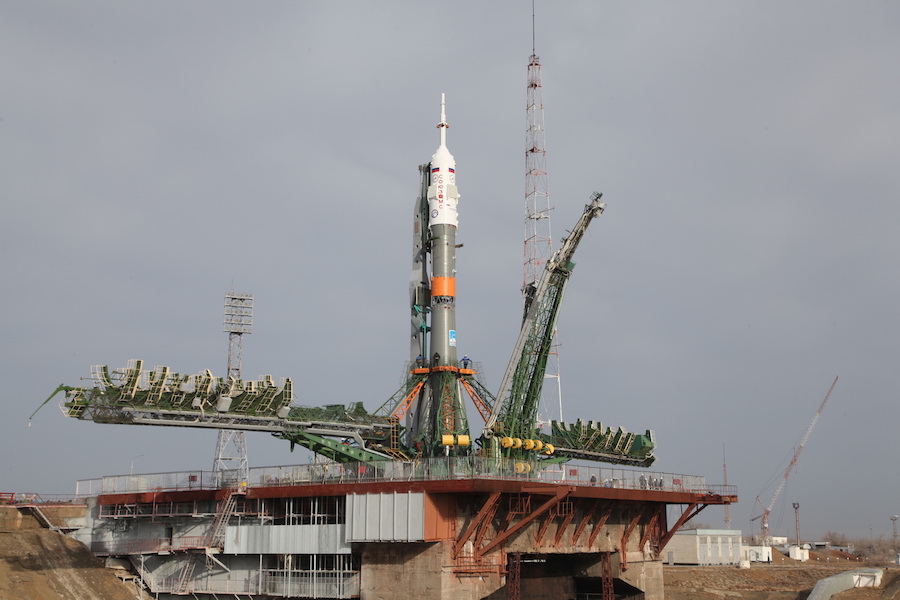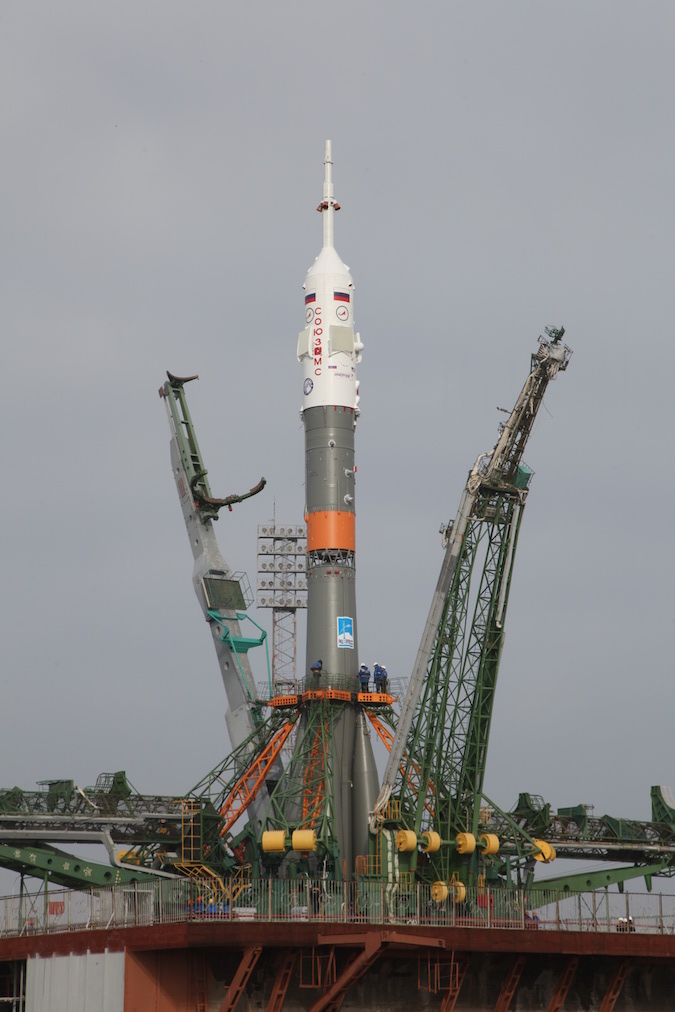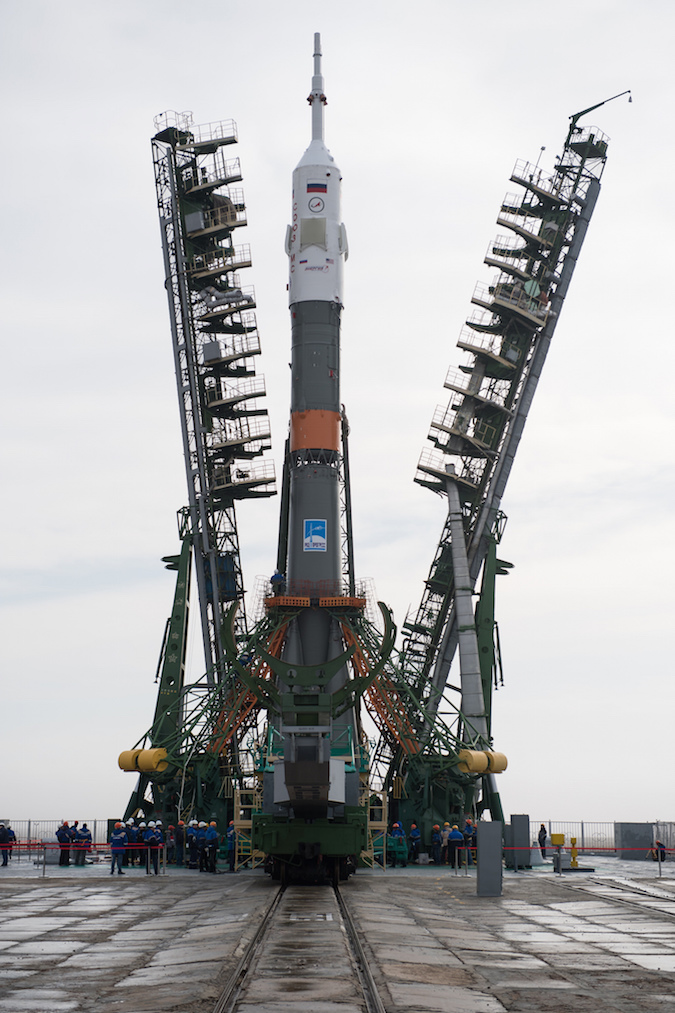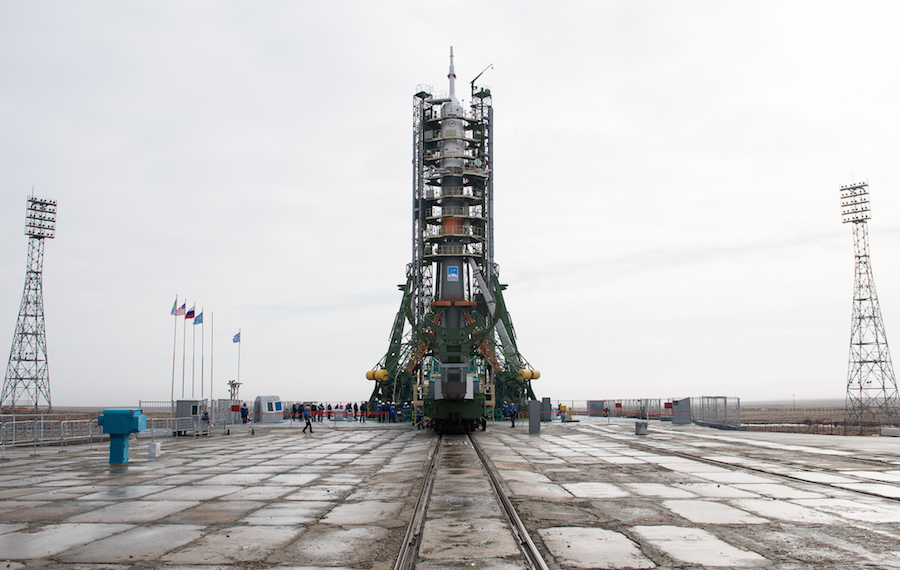 Email the author.
Follow Stephen Clark on Twitter: @StephenClark1.