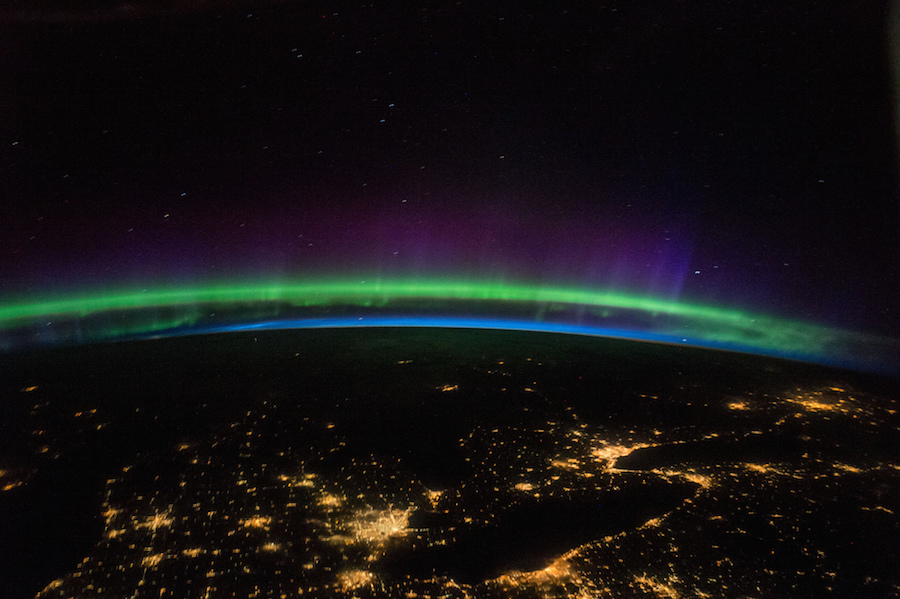 SpaceX is set to launch two prototype probes Wednesday to begin testing spacecraft and antenna technology the company hopes will eventually power a network of thousands of satellites blanketing planet Earth with broadband Internet coverage.
The launch marks a turning point for SpaceX's broadband initiative, a project described by company founder Elon Musk in 2015 as a revenue source for the company's broad ambitions to explore the solar system.
But SpaceX has said little publicly about the broadband network, dubbed Starlink, other than trickles of information disclosed in regulatory filings.
The two test satellites, named Microsat-2a and Microsat-2b and developed by SpaceX engineers, will ride into orbit on a Falcon 9 rocket set for liftoff from Vandenberg Air Force Base in California at 6:17 a.m. PST (9:17 a.m. EST; 1417 GMT) Wednesday.
The kerosene-fueled Falcon 9 rocket, also built and operated by SpaceX, will loft a Spanish radar observation satellite named Paz into a polar, sun-synchronous orbit approximately 317 miles (511 kilometers) above Earth.
Paz — named for the Spanish word for peace — is the primary passenger on Wednesday's rocket launch from California's Central Coast.
SpaceX intended to launch the Falcon 9 rocket with Paz and the two broadband test satellites Saturday, but officials pushed back the mission to Sunday to complete final systems checks. Managers delayed the flight to Wednesday to accomplish final checkouts of an upgraded payload fairing launching on the Falcon 9 rocket.
Regulatory filings submitted by SpaceX to the Federal Communications Commission suggest the company's Microsat-2a and Microsat-2b testbed craft will accompany Paz on the launch.
A press kit released for Wednesday's mission does not mention the broadband Microsats, and a SpaceX spokesperson declined to comment on the satellites.
But a letter sent to the FCC by Patricia Cooper, SpaceX's vice president of satellite government affairs, says the two experimental communications satellites, each weighing around 880 pounds (400 kilograms), will be deployed by the same Falcon 9 rocket due to launch Paz.
The rocket will release Paz and the two Microsats into the same 317-mile-high orbit. The placement is designed to satisfy requirements for the Paz satellite, which is set to kick off a $200 million (160 million euro) mission to gather worldwide radar imagery for the Spanish military and other governments, plus commercial clients.
The two Microsats will boost themselves into a higher orbit roughly 700 miles (1,125 kilometers) in altitude once ground controllers finish an initial post-launch checkout of the spacecraft, Cooper wrote in a letter to the FCC dated Feb. 1.
In a previous FCC filing, SpaceX said Microsat-2a and Microsat-2b are designed for 20-month missions.
Each satellite measures about the size of a mini-refrigerator and carries computer, power, command and control, propulsion and GPS navigation equipment typical for small spacecraft. A Ku-band broadband phased array antenna and an inter-satellite optical communications link is also included on each spacecraft, according to SpaceX.
"These are experimental engineering verification vehicles that will enable the company to assess the satellite bus and related subsystems, as well as the space-based and ground-based phased array technologies," SpaceX officials wrote in a submission to the FCC.
SpaceX plans to test the satellites' compatibility with six broadband ground receiving stations in California, Texas and Washington. Engineers also want to validate broadband connections between the satellites and mobile terminals.
In an application last year seeking FCC approval of the broadband fleet, SpaceX outlined a network that could include 4,425 satellites broadcasting Internet signals in Ku-band and Ka-band frequencies, a network originally proposed to the commission in 2016.
The Ku-band and Ka-band satellites would orbit between 689 miles and 823 miles (1,110 kilometers to 1,325 kilometers) above Earth.
SpaceX revealed plans for an expanded network in a regulatory filing last year. Besides the huge constellation of Ku-band and Ka-band satellites, SpaceX also proposed deploying 7,518 spacecraft transmitting broadband signals in V-band frequencies from low-altitude orbits around 210 miles (340 kilometers) above the planet.
The Ku-, Ka- and V-band combination "would provide both diverse geographic coverage and the capacity to support a wide range of broadband and communications services for residential, commercial, institutional, governmental and professional users in the United States and globally," SpaceX said in a proposal submitted to the FCC for approval.
FCC Chairman Ajit Pai last week said he supported SpaceX's plan.
"To bridge America's digital divide, we'll have to use innovative technologies," Pai said in a statement Feb. 14. "SpaceX's application — along with those of other satellite companies seeking licenses or access to the U.S. market for non-geostationary satellite orbit systems — involves one such innovation. Satellite technology can help reach Americans who live in rural or hard-to-serve places where fiber optic cables and cell towers do not reach. And it can offer more competition where terrestrial Internet access is already available."
SpaceX's chief competitor in the broadband market is OneWeb, founded by satellite industry entrepreneur Greg Wyler and backed by Airbus, Virgin, Qualcomm, New Delhi-based Bharti Enterprises, Hughes Network Systems — a subsidiary of EchoStar Corp. — Coca-Cola and Totalplay, a company owned by Mexican billionaire Ricardo Salinas Pliego.
OneWeb aims to build nearly 900 satellites in a factory located near NASA's Kennedy Space Center in Florida, and the first set of test craft will launch later this year on a Russian-made Soyuz rocket from French Guiana.
SpaceX's broadband constellation will be developed at the company's facility in Redmond, Washington.
The FCC has already approved OneWeb's proposal to offer Internet-via-satellite services in the U.S. market, along with a more modest 117-satellite low Earth orbit communications network being designed by Canada-based Telesat. The regulatory body has also granted a request from Space Norway to operate two low-altitude telecom satellites to improve coverage over the Arctic.
Backers of the low-altitude "megaconstellations" say they will offer higher-speed, lower-latency broadband service than possible from bigger, conventional communications satellites positioned in geostationary orbit more than 22,000 miles (nearly 36,000 kilometers) over the equator.
"Following careful review of this application by our International Bureau's excellent satellite engineering experts, I have asked my colleagues to join me in supporting this application and moving to unleash the power of satellite constellations to provide high-speed Internet to rural Americans," Pai said of SpaceX's proposal. "If adopted, it would be the first approval given to an American-based company to provide broadband services using a new generation of low-Earth orbit satellite technologies."
Email the author.
Follow Stephen Clark on Twitter: @StephenClark1.