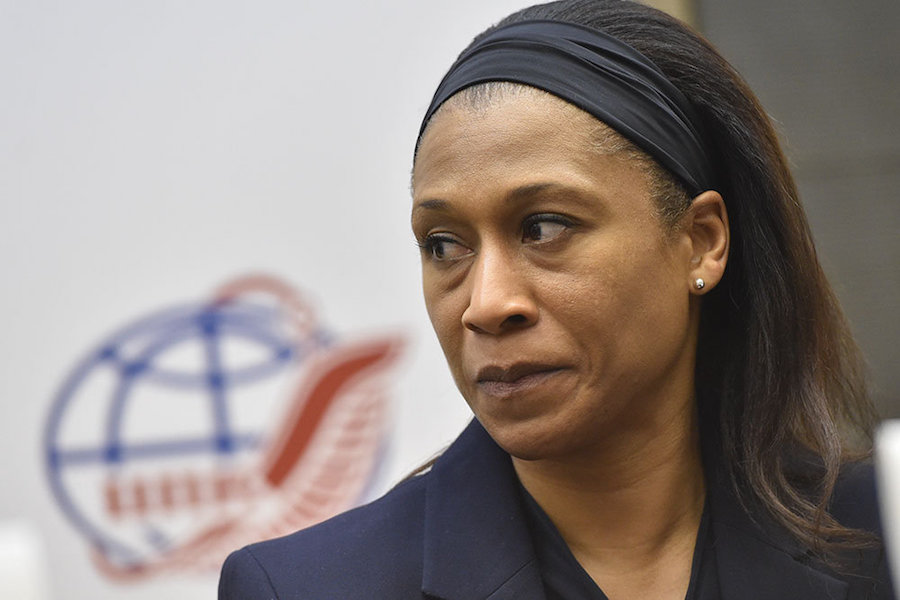 NASA said Thursday that rookie astronaut Serena Auñón-Chancellor will replace Jeanette Epps on an expedition set for launch to the International Space Station in June.
The space agency did not disclose a reason for the crew change, and a NASA spokesperson offered no details on the decision.
"A number of factors are considered when making flight assignments," the spokesperson said. "These decisions are personnel matters for which NASA doesn't provide information."
The space agency announced Epps' assignment to the Expedition 56 and 57 crews in January 2017. The Syracuse, New York, native would have become the first African American astronaut to live and work aboard the station on a long-duration mission, and the fourth African American woman to fly in space.
Epps was training for her first space mission after her selection as an astronaut in 2009, and she was featured in Woman's Day magazine last year in the run-up to her space station expedition. Epps was scheduled for launch June 6 aboard the Russian Soyuz MS-09 spacecraft with veteran European Space Agency astronaut Alexander Gerst and rookie Russian cosmonaut Sergey Prokopyev.
NASA has previously removed astronauts from flights due to medical issues. Apollo 13 astronaut Ken Mattingly was replaced by Jack Swigert three days before launch in 1970, and shuttle astronaut Tim Kopra was replaced by Steve Bowen around a month before a launch in early 2011.
But space station crews, which spend more time in training for a mission than shuttle astronauts, have been largely immune to late changes.
Epps was a member of the backup crew for the most recent launch of residents to the space station in December. She traveled to the Baikonur Cosmodrome in Kazakhstan in case a last-minute replacement was needed.
She will return to NASA's Johnson Space Center in Houston, the home base for the agency's astronaut corps, to be considered for an assignment to a future mission, officials said in a statement.
Epps earned a Ph.D. in aerospace engineering from the University of Maryland in 2000, and worked as a research engineer at Ford and as a CIA technical intelligence officer before joining NASA.
Auñón-Chancellor, Epps' classmate in the 2009 astronaut group, was assigned to the station's Expedition 58 and 59 crews and preparing for a launch on the Soyuz MS-11 spaceship in November. She will move up in the queue to take Epps' seat for the June launch with Gerst and Prokopyev, and Anne McClain, another first-time flier from 2013 astronaut class, will train for the November mission.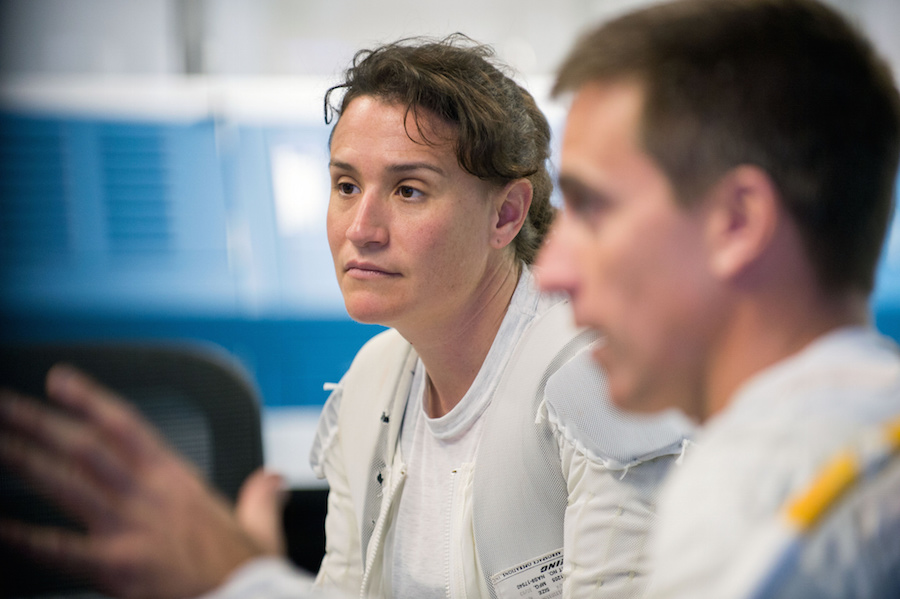 Hailing from Fort Collins, Colorado, Auñón-Chancellor holds a medical degree from the University of Texas Health Science Center at Houston and a master's degree in public health from the University of Texas Medical Branch.
She became a NASA flight surgeon 2006 and spent more than nine months in Russia supporting medical operations for space station crew members, then served as deputy medical lead for NASA's Orion spacecraft prior to her selection as an astronaut.
Gerst, Prokopyev and Auñón-Chancellor will spend 143 days in space before their scheduled return to Earth in late October.
McClain, a graduate of the U.S. Military Academy at West Point and a U.S Army major, will join Russian cosmonaut Oleg Kononenko and Canadian flight engineer David Saint-Jacques on the Soyuz MS-11 crew capsule set for liftoff from Kazakhstan in November.
The trio will live on the station nearly six months before landing in May 2019.
McClain was an Army Kiowa Warrior attack helicopter pilot and flew combat missions in Iraq before becoming an astronaut. A native of Spokane, Washington, she graduated from the U.S. Naval Test Pilot School and earned master's degrees in aerospace engineering and international relations from the University of Bath and the University of Bristol in England.
Email the author.
Follow Stephen Clark on Twitter: @StephenClark1.