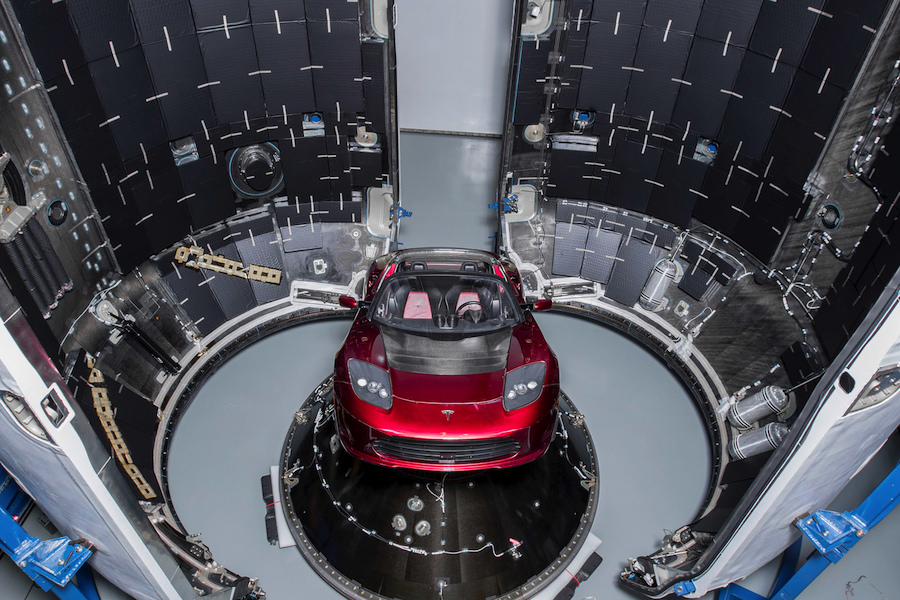 SpaceX has released photos of Elon Musk's midnight cherry red Tesla Roadster, the dummy payload selected for the Falcon Heavy rocket's maiden test flight, being readied for launch at Cape Canaveral.
The electric sports car will be launched on a trajectory to escape the grasp of Earth's gravity aboard the first flight of SpaceX's new heavy-lifter, a test launch currently scheduled for some time next month from pad 39A at NASA's Kennedy Space Center in Florida.
Musk, SpaceX's founder and CEO, announced in early December that his Tesla Roadster will be aboard the Falcon Heavy, bound for a heliocentric solar orbit that should take it was far as Mars' distance from the sun.
The repurposed car "will be in deep space for a billion years or so if it doesn't blow up on ascent," he wrote on Twitter.
Musk has tried to downplay expectations for the Falcon Heavy's maiden test flight.
Made up of three Falcon 9 first stage boosters bolted together, the Falcon Heavy will be the most powerful rocket currently flying once it debuts.
"I love the thought of a car drifting apparently endlessly through space and perhaps being discovered by an alien race millions of years in the future," Musk tweeted.
The photos released last week by SpaceX show the Tesla Roadster, already mounted on a modified satellite adapter structure, being enclosed inside the rocket's payload fairing, which will protect the car during launch preps and the initial phase of the mission as the Falcon Heavy climbs through the lower atmosphere.
The fairing will drop away from the rocket a few minutes after liftoff.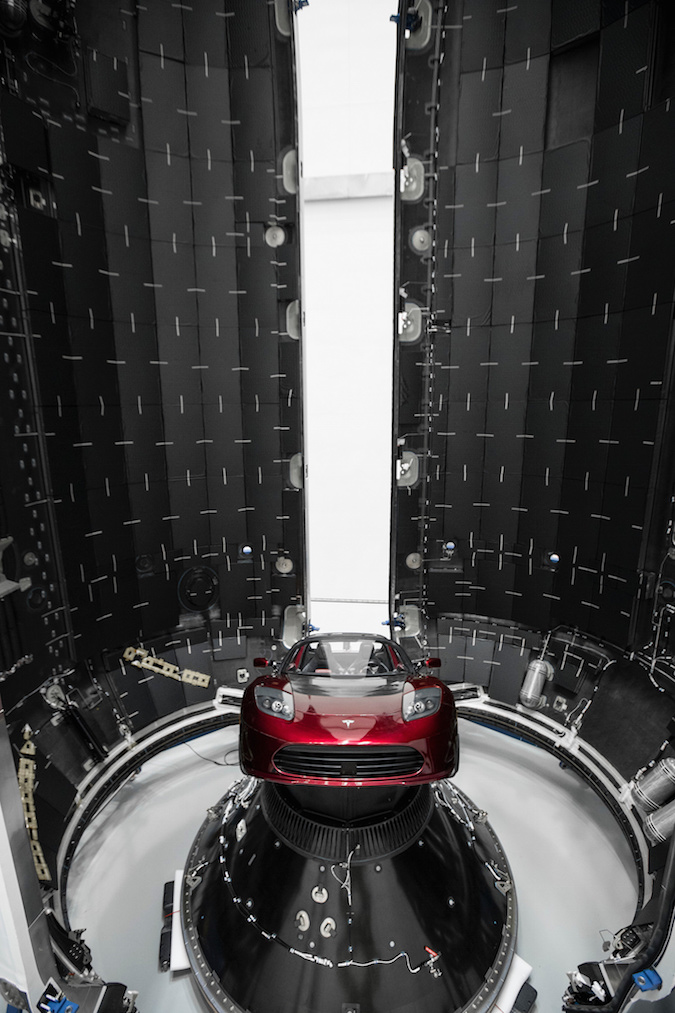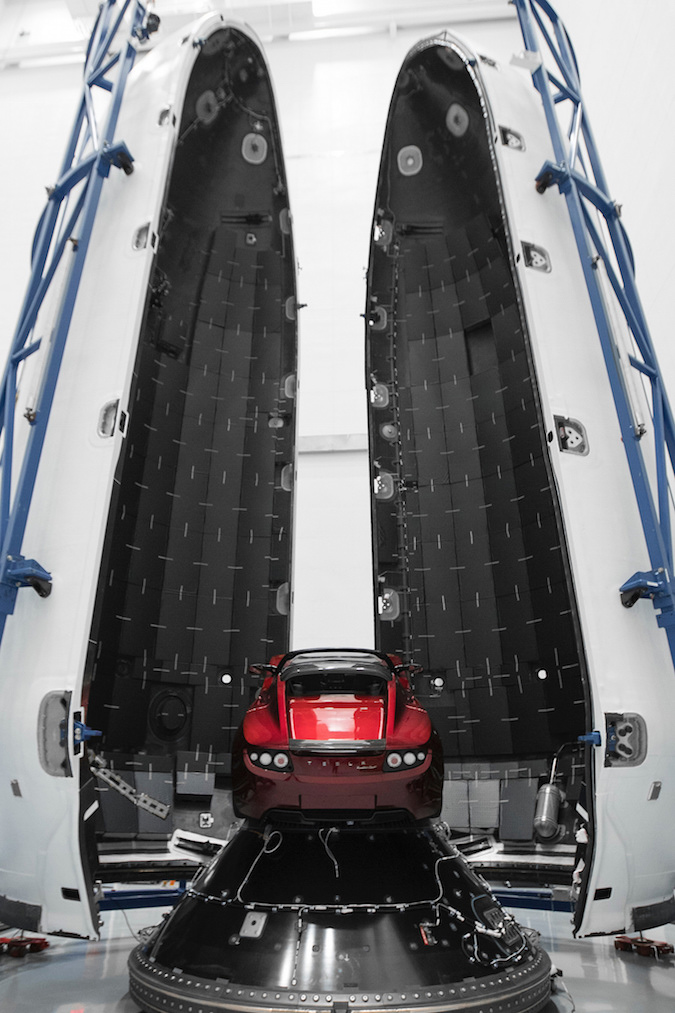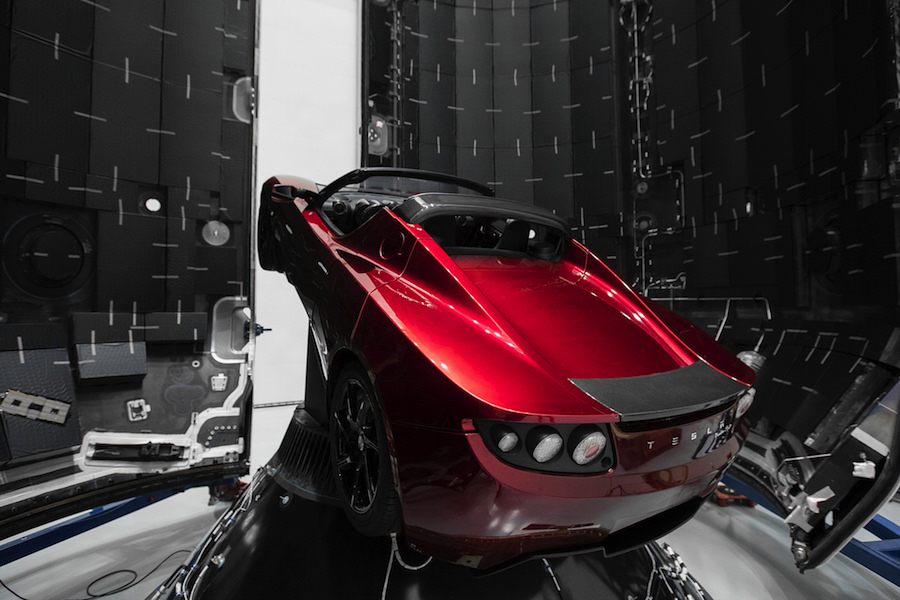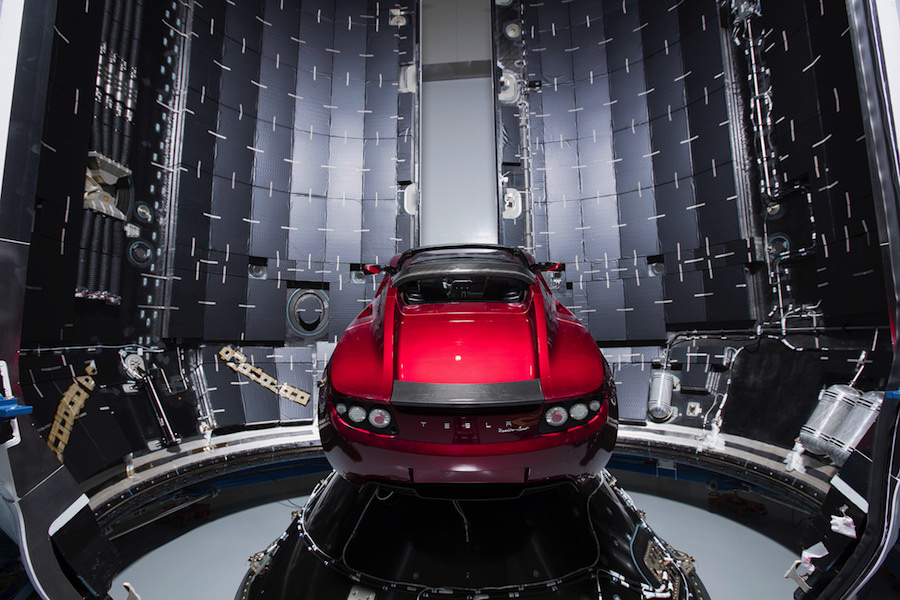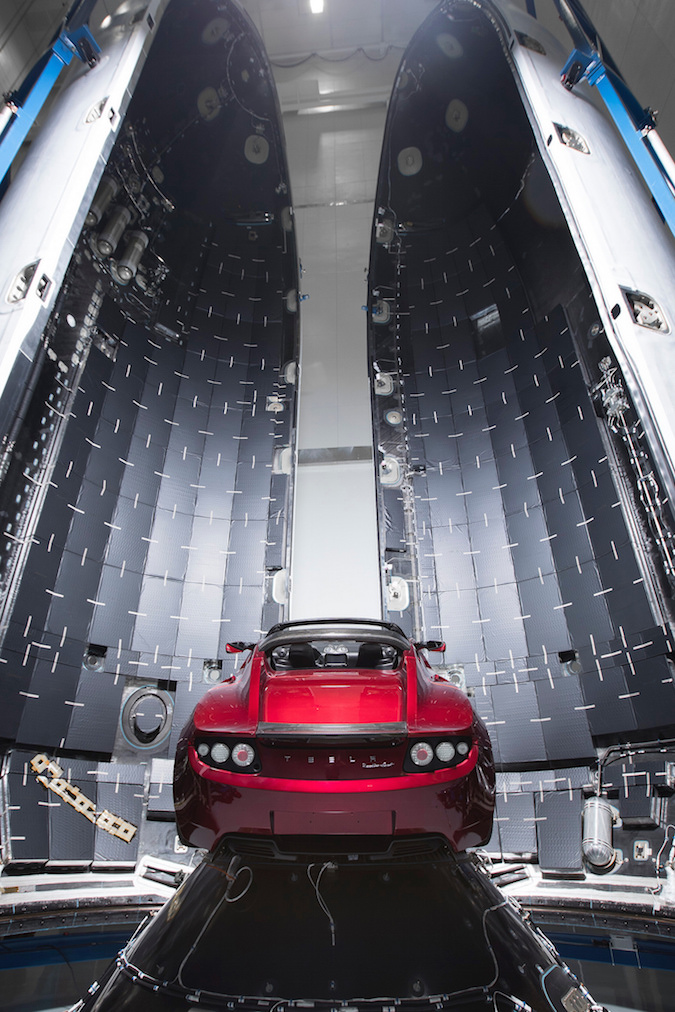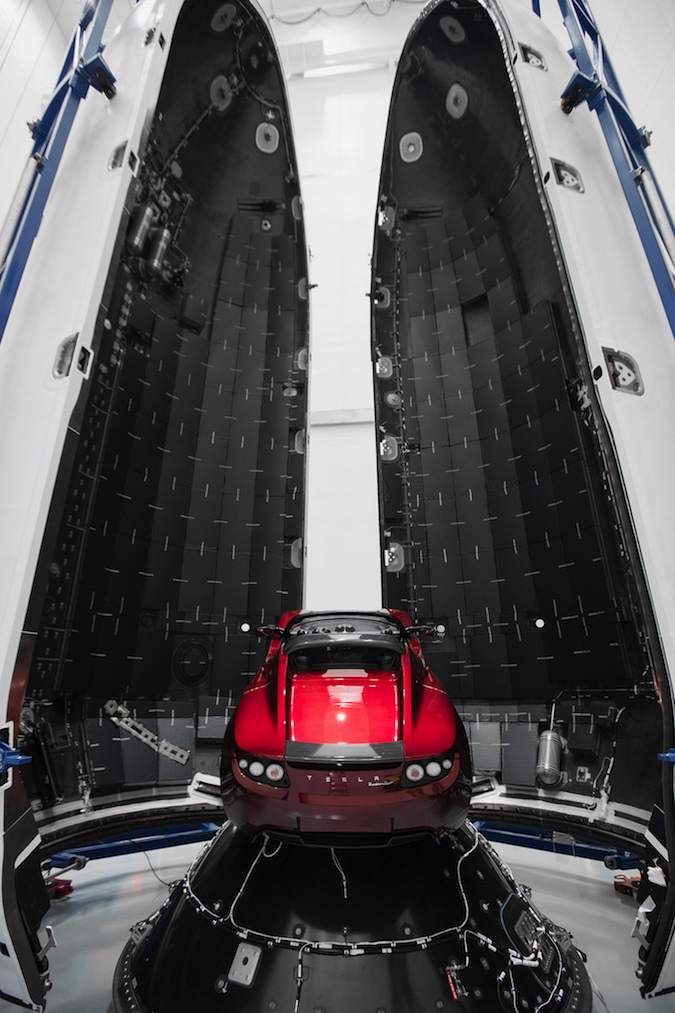 Email the author.
Follow Stephen Clark on Twitter: @StephenClark1.