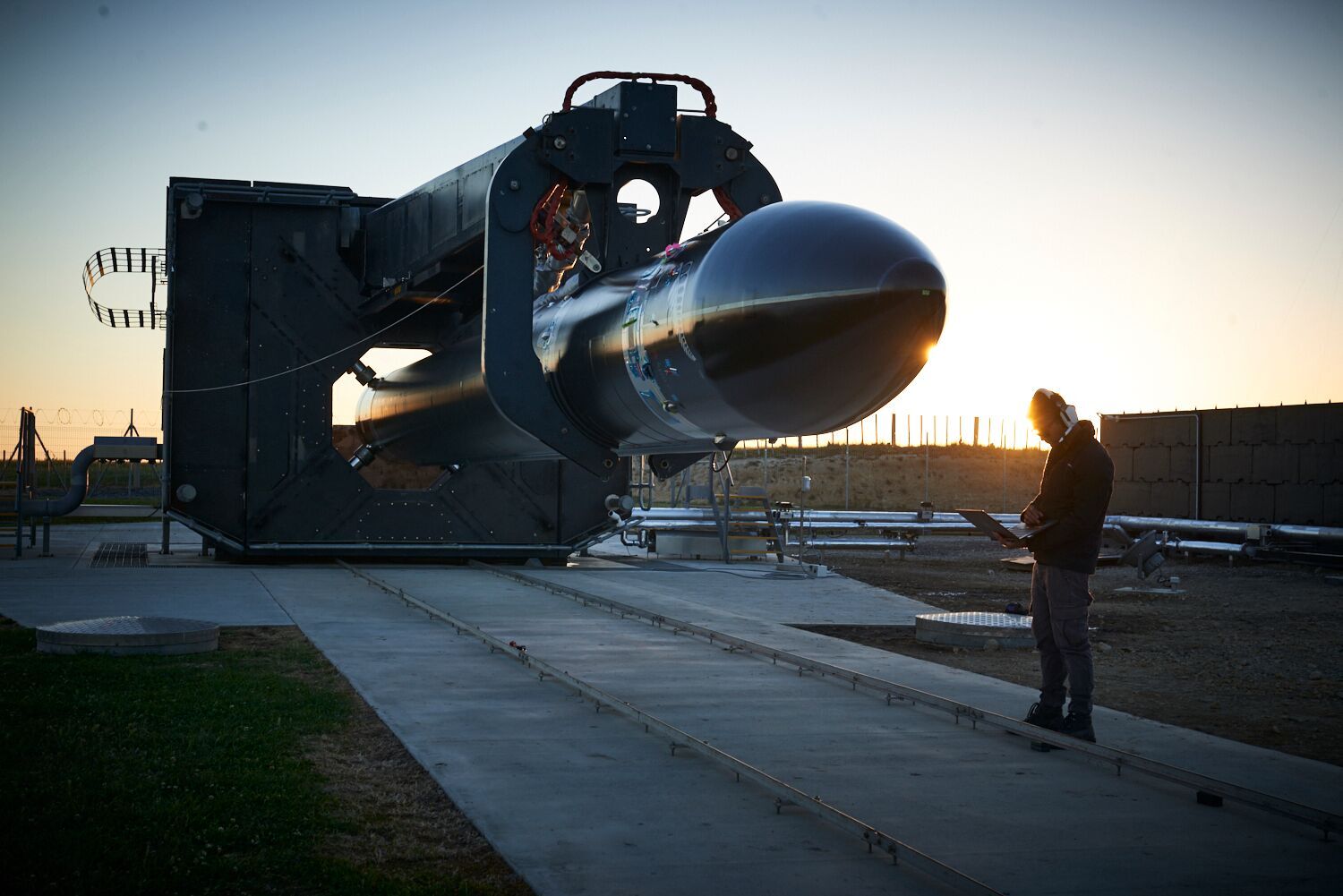 Rocket Lab has scheduled the launch of its second Electron rocket from New Zealand as soon as Dec. 7, U.S. time, on a test flight that will aim to deploy three small CubeSats in orbit.
The two-stage booster has a ten-day window for the test launch, and there is a four-hour timeframe available for launch each day, Rocket Lab said in an announcement Wednesday.
The earliest opportunity for the lightweight launcher to blast off will be at 0130 GMT on Dec. 8 (8:30 p.m. EST on Dec. 7). The launch window opens at 2:30 p.m. local time at the launch site on Mahia Peninsula on the east coast of New Zealand's northern island.
Rocket Lab officials said they will wait for "ideal" weather conditions and technical readiness before proceeding with the launch, alerting media that there is a chance of multiple scrubbed countdowns before the rocket blasts off.
The company plans to webcast the countdown and launch, and the live video stream will be embedded on Spaceflight Now's website.
Rocket Lab's Electron rocket is designed to carry small satellites to orbit, targeting a market niche microsatellite owners say is currently under-served by larger, more expensive boosters. Using nine first stage engines and a single upper stage powerplant, the rocket can deliver up to 330 pounds (150 kilograms) of payload to at 310-mile-high (500-kilometer) sun-synchronous polar orbit.
The upcoming launch will be the second by an Electron rocket. The Electron's inaugural test flight May 25 reached space after a successful first stage burn and second stage ignition, but a data reception error with ground tracking equipment prompted an early termination of the mission for safety reasons.
While engineers tweaked some parameters and hardware on the second test flight — dubbed "Still Testing" by Rocket Lab — the Electron rocket is largely the same as the vehicle that flew in May.
"Electron's first test made history when it became the first orbital-class launch vehicle to reach space from a private launch facility," said Peter Beck, Rocket Lab's founder and CEO. "We analyzed more than 25,000 channels of data from flight one, and we're eager to learn more from this test flight. This is the first test carrying customer payloads and we'll be monitoring everything closely as we attempt to reach orbit."
Two commercial Lemur-2 CubeSats for Spire Global's weather monitoring and ship tracking fleet and one Dove Earth-imaging CubeSat owned by Planet are set for launch on the Electron rocket. Spire and Planet are two leaders in the commercial small satellite industry, both based in San Francisco.
They will be stowed inside "Maxwell" carrier pods developed by Rocket Lab, then deployed around eight-and-a-half minutes after liftoff in an elliptical orbit ranging between 186 miles and 310 miles (300 to 500 kilometers) above Earth inclined 83 degrees to the equator.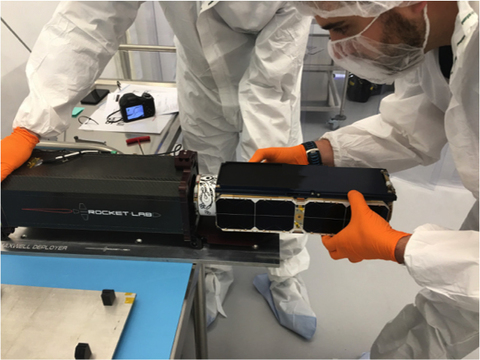 Planet says it named its payload aboard the second Electron flight "Dove Pioneer," partially as a nod to NASA's Pioneer probes that explored the solar system. There's also another reason for the name.
"On the other hand, Planet and Rocket Lab really are on the precipice of pioneering something historic in the space industry," wrote Mike Safyan, director of launch and regulatory affairs at Planet. "Planet has been launching and operating record-breaking numbers of satellites for the last several years, and Rocket Lab is at the forefront of providing low-cost, frequent, and mission-tailored access to space, further enabling game-changing small satellite architectures such as Planet's."
The Electron booster will take off from Launch Complex 1 at Onenui Station, a remote commercially-operated launch complex about 235 miles (380 kilometers) southeast of Auckland, home of Rocket Lab's design, manufacturing and control centers.
The company has its global headquarters in Huntington Beach, California, and plans to produce rockets there in the future. Rocket Lab's Electron flights are conducted under the regulatory umbrella of the Federal Aviation Administration.
Backed by U.S. and New Zealand venture capital funds, and investment from the New Zealand government and U.S. aerospace giant Lockheed Martin, Rocket Lab says it will sell future Electron rocket missions for $4.9 million per flight. The Electron is sized to provide a dedicated ride for small satellites that today must ride piggyback on bigger launchers.
Rocket Lab completed a "wet dress rehearsal" on the Electron rocket at the Mahia Peninsula launch base Thursday, loading RP-1 kerosene fuel and liquid oxygen into the two-stage rocket. The Electron's Rutherford engines, developed in-house at Rocket Lab, will consume the liquid propellant mixture during flight.
The company says it has plans for a third test flight, but if this month's launch goes according to plan, the third demonstration mission could be canceled, allowing Rocket Lab to begin commercial operations next year.
Rocket Lab has future launches on contract with NASA, Planet and Moon Express, a U.S. company developing a commercial micro-lander to go to the moon. Seattle-headquartered Spaceflight has also reserved an Electron launch to send a cluster of CubeSats into orbit.
Email the author.
Follow Stephen Clark on Twitter: @StephenClark1.