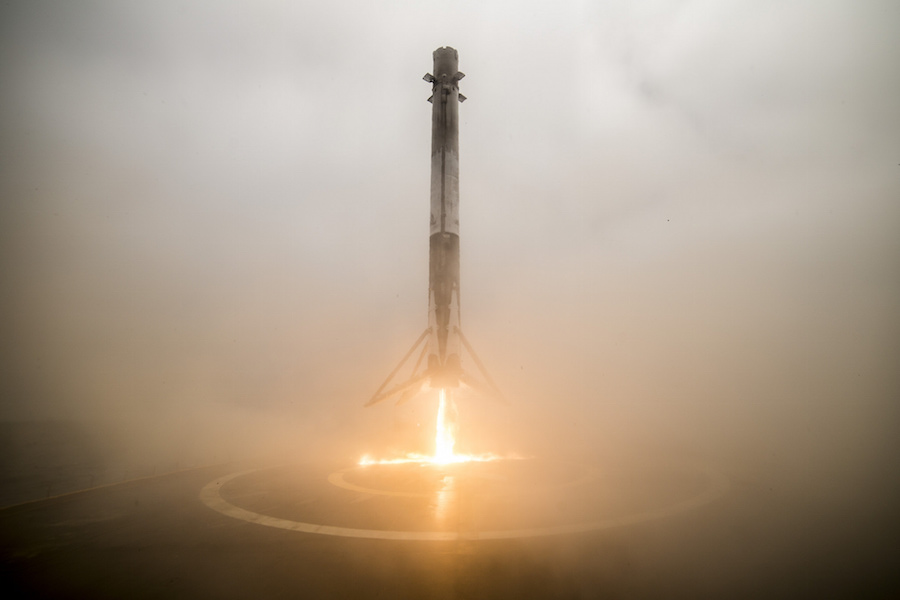 Citing schedule concerns over price benefits, Iridium announced Thursday it will launch its next 20 satellites on a pair of previously-flown Falcon 9 boosters from Vandenberg Air Force Base in California, beginning with a Dec. 22 mission.
Iridium previously planned to launch all its satellites on newly-manufactured rockets under a $492 million contract with SpaceX signed in 2010, but the company kept open the option to switch to previously-flown boosters if the change met certain schedule, risk and cost metrics.
Matt Desch, Iridium's CEO, told Spaceflight Now in an interview Thursday that the agreement will help ensure the deployment of the company's next-generation voice and data relay network, comprising up to 81 satellites, remains on schedule for completion by mid-2018.
"In terms of schedule, I certainly felt comfortable that it was going to keep or improve the overall schedule," Desch said. "We have a very aggressive plan to have five more launches over the next eight months, and I realize that working with previously-flown, flight-proven boosters was going to help SpaceX and ourselves keep on track to that launch schedule."
Iridium said the fourth flight of the company's eight-launch campaign with SpaceX is set for no earlier than Dec. 22 from Space Launch Complex 4-East at Vandenberg Air Force Base, a facility on the Pacific coast northwest of Los Angeles. Launch time is set for 5:26 p.m. PST (8:26 p.m. EST; 0126 GMT on Dec. 23).
SpaceX will launch 10 more satellites for the Iridium Next constellation into orbit 388 miles (625 kilometers) above Earth, moving the fleet to the halfway point in deployments.
Iridium has contracted with Thales Alenia Space and Orbital ATK to build 81 satellites to replace the company's aging spacecraft, providing uninterrupted global messaging and telephone service, and introducing new higher-bandwidth applications, such as video.
Seventy-five of the satellites are booked for launch on SpaceX Falcon 9 rockets — one of the missions will only carry five Iridium payloads in a shared ride with two U.S.-German research satellites — and thirty of the Iridium Next platforms are already in orbit from three successful Falcon 9 flights in January, June and on Oct. 9.
Iridium hoped to have the Iridium Next constellation fully operational by the end of 2017, but delays in satellite production, followed by a four-month interruption in SpaceX's launch manifest last year after a rocket failure, pushed back the schedule.
"With the new services we have available with the Next satellites, we really want to take advantage of those and ensure that we complete the network in mid-2018 as planned," Desch said, adding that Iridium's agreement was not aimed at moving forward launch dates for the next two missions, but "about improving my whole launch cadence."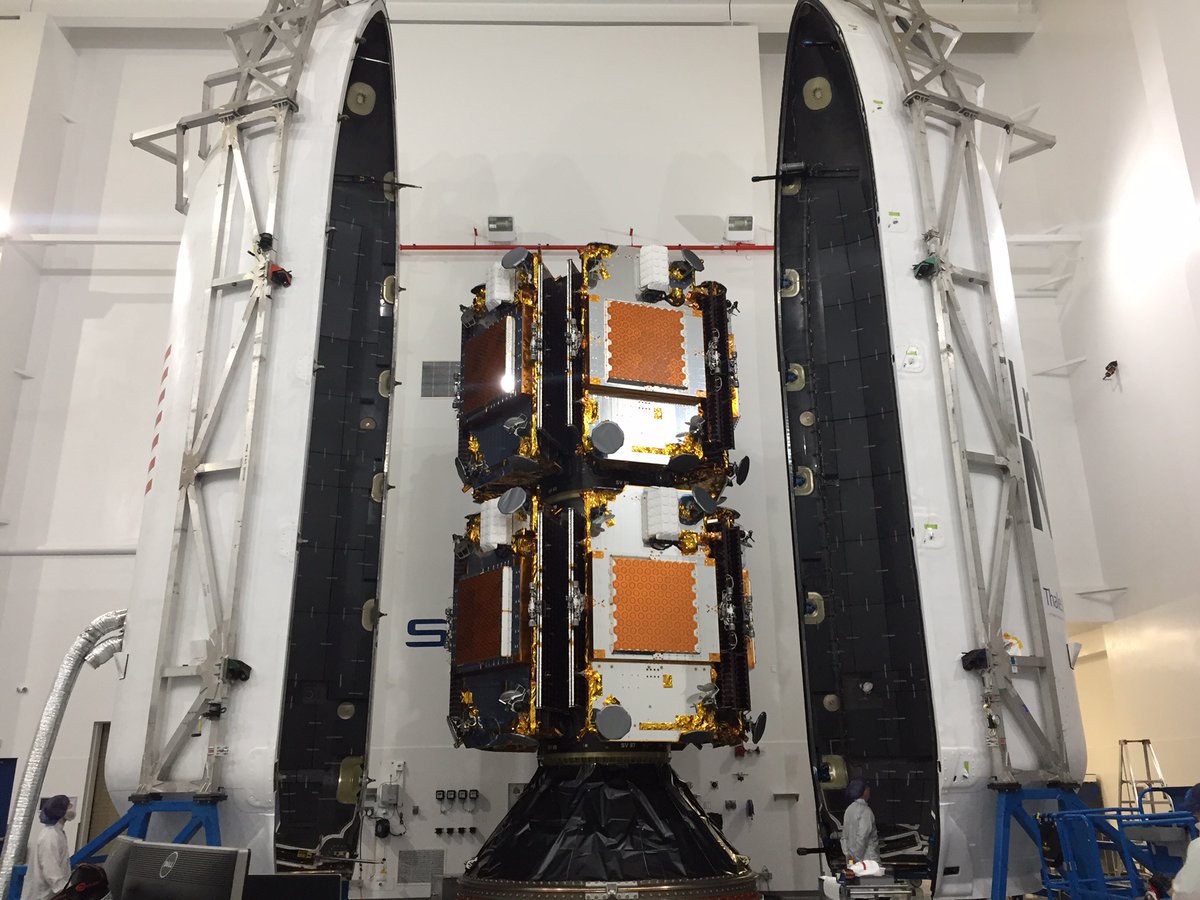 In a statement announcing the decision, Iridium said it "conducted extensive due diligence work and is fully confident in the SpaceX booster refurbishment program."
Desch told Spaceflight Now that three successful re-flights of Falcon 9 first stage boosters this year gave Iridium, and the insurance community, confidence in the rocket's ability to fly more than once.
"Our technical teams really dug into it, it was clear that SpaceX has been designing for reusability all along," Desch said. "They have a lot of engineering data and work, that by the time we got through all that due diligence, we felt that the risks were no higher, and maybe lower, in using a flight-proven booster.
"The most important thing there is we went out to our insurance carriers, and they agreed," he said. "They said there would be no changes to our premium as a result of this."
SpaceX has flown three reused first stages on Falcon 9 flights this year, beginning March 30 with the SES 10 communications satellite. Another previously-flown booster launched the BulgariaSat 1 broadcast satellite toward orbit June 23, and another communications payload for SES and EchoStar rode a reused first stage to space Oct. 11.
Desch said Iridium has not confirmed which boosters in SpaceX's inventory of recovered rockets will fly Dec. 22, or on the following Iridium Next mission in the first quarter of 2018.
"There was a cost reduction," Desch said. "But I think we got the fairly standard cost reduction they're offering, and that was acceptable to me because the value was (the same) or better, overall."
He declined to identify the exact discount SpaceX offered.
"Regardless, (cost) was my lowest driver," Desch said. "That, to me, meant nothing if the other two weren't met."
In the long run, SpaceX aims for more significant cost reductions as the company cuts the time it needs to recover and refurbish a Falcon 9 first stage for a re-flight. The second stage remains expendable.
"Anybody who says they need a significant cost reduction, or is starting to throw out numbers, I believe that means that they don't believe that the risk profile is the same," Desch said. "The value is getting your payload successfully into the orbit that you need, and to me, I don't know that it's a requirement to get a discount at all for that. I think, long-term, there isn't going to be a discount for it."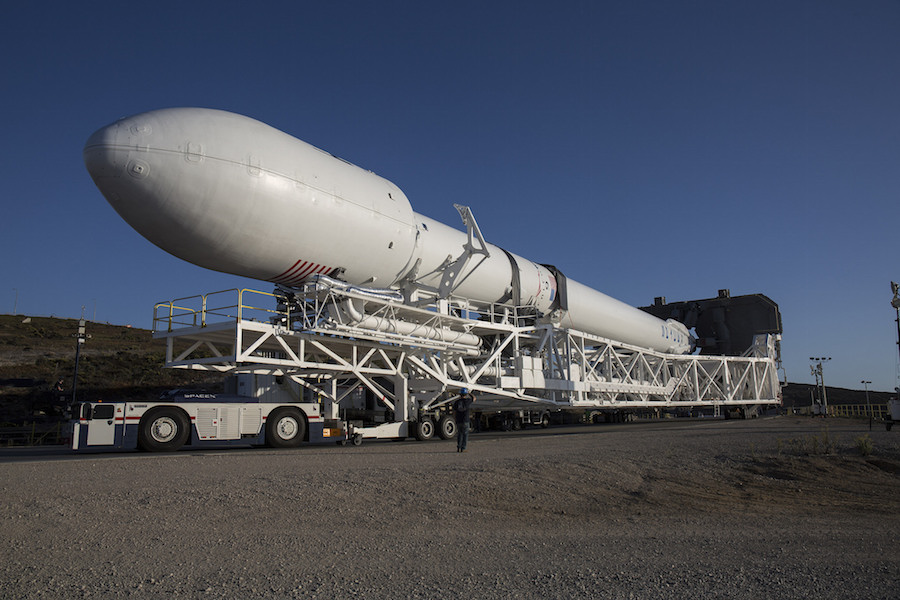 But schedule concerns, and potentially a lower risk profile, could draw customers to SpaceX's stable of reused rockets, even without a major cost reduction from SpaceX's current prices, which undercut competitors, Desch said, echoing several other satellite industry officials who have sought or booked launches on previously-flown Falcon 9 boosters.
"I say it's been tested," he said. "Our analysis believes it is proven technology, and what reduction we're getting is because that's what's being offered right now. I'm really getting all the value I contracted for before. I don't get to keep the rocket after it's over. I get no memento from having paid for it, so I'm just paying for the service, and as long as I get my service, I'm pretty happy with what the price should be.
"I thought I had a pretty good deal to begin with, and maybe some people are still thinking about it compared to other rockets they use, but I believe that the Falcon 9 is a good value right now, and a flight-proven (vehicle) maybe is a little bit better, but (cost) is not really what drives us."
The $492 million contract signed by SpaceX and Iridium in 2010 covered seven launches, plus the design and construction of special dispensers to deploy the satellites once in orbit. Iridium since added another launch, a rideshare flight with five Iridium payloads and two U.S.-German GRACE-Follow On gravity measurement satellites.
Desch said Iridium will consider flying on reused boosters on missions next year, but likely not the rideshare mission with the GRACE satellites, which is expected to be the sixth flight in Iridium's launch sequence in the spring of 2018, using SpaceX's new Block 5 vehicle, an upgraded Falcon 9 configuration.
The current version of the Falcon 9 rocket must land its first stage on SpaceX's ocean-going drone ships after launching with heavy payloads — such as 10 Iridium satellites in one go — or missions bound for high-altitude orbits. Among other benefits, the Block 5 will allow more Falcon 9 boosters to return to land on a concrete pad near launch sites in Florida and California.
SpaceX has not conducted a rocket landing at Vandenberg Air Force Base following a West Coast launch, but is expected to debut that capability early next year after the completion of environmental reviews. Unlike SpaceX's landing target at Cape Canaveral, which is several miles from Falcon 9 launch pads, the company's landing site at Vandenberg is adjacent to the liftoff point at a former Titan 2 launch pad.
Desch said the first Falcon 9 landing at the California base is not expected to be on an Iridium flight.
"I checked around and found out that it is not us, and SpaceX has never talked to us about that," he said.
SpaceX has several launches from Vandenberg for customers other than Iridium next year, beginning with a mission targeted for liftoff no earlier than Jan. 30 with the Spanish Paz Earth observation satellite.
The next two Falcon 9 missions from Florida's Space Coast, set for Oct. 30 and mid-November, will utilize factory-fresh boosters. A NASA spokesperson told Spaceflight Now last week he could not confirm if the  booster for SpaceX's next space station supply launch in early December will be new or previously-flown.
Email the author.
Follow Stephen Clark on Twitter: @StephenClark1.