The Ariane 5 rocket's 90th launch Wednesday carried two communications satellites to orbit to join the fleets of Embratel Star One and SKY Perfect JSAT, regional space-based telecom providers in Brazil and Japan.
The 180-foot-tall (55-meter) rocket blasted off at 2030 GMT (3:30 p.m. EST; 5:30 p.m. French Guiana time) Wednesday from the European-run Guiana Space Center on the northern shore of South America.
Riding 2.9 million pounds of thrust from a hydrogen-fueled Vulcain 2 main engine and two solid rocket motors, the Ariane 5 pitched on an easterly course from French Guiana, transiting the Atlantic Ocean in less than a half-hour before releasing the Star One D1 and JCSAT 15 communications satellites in orbit.
The launch marked the 76th successful Ariane 5 flight in a row, and Arianespace's 11th mission of 2016.
The photos below show Wednesday's launch from the view of remote cameras placed near the ELA-3 launch complex, the Toucan viewing site around 3 miles (5 kilometers) away from the launch pad, and elsewhere around the spaceport, which covers an area of about 270 square miles (700 square kilometers), roughly the size of Singapore.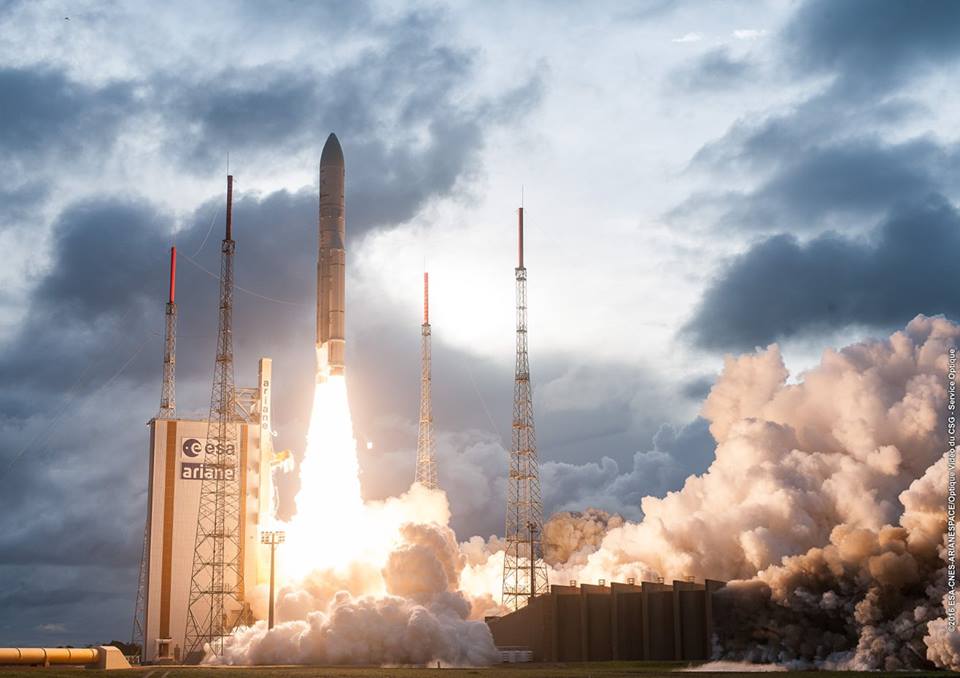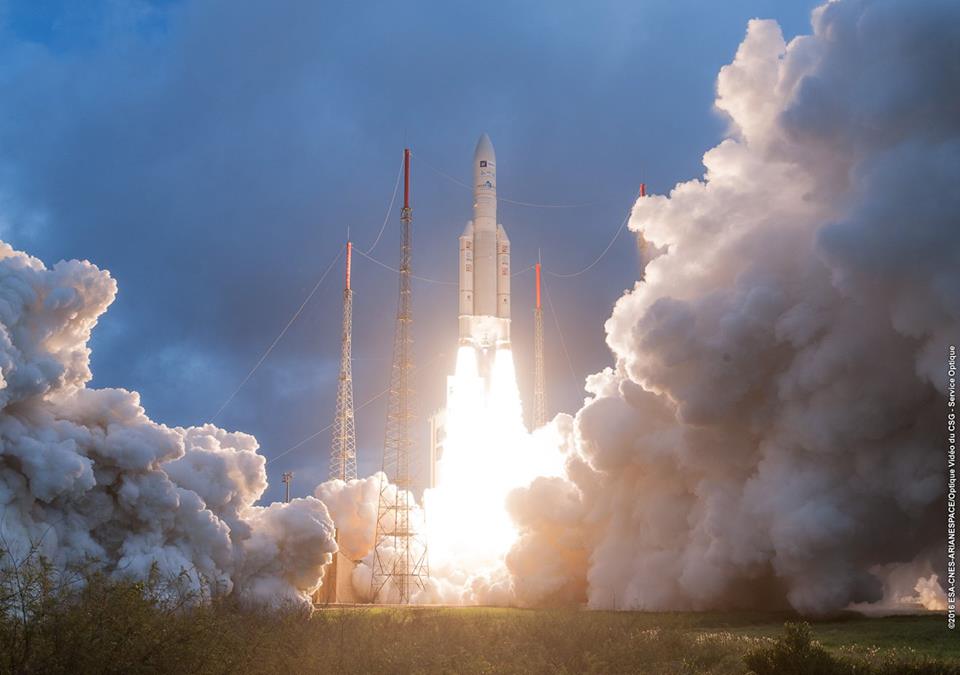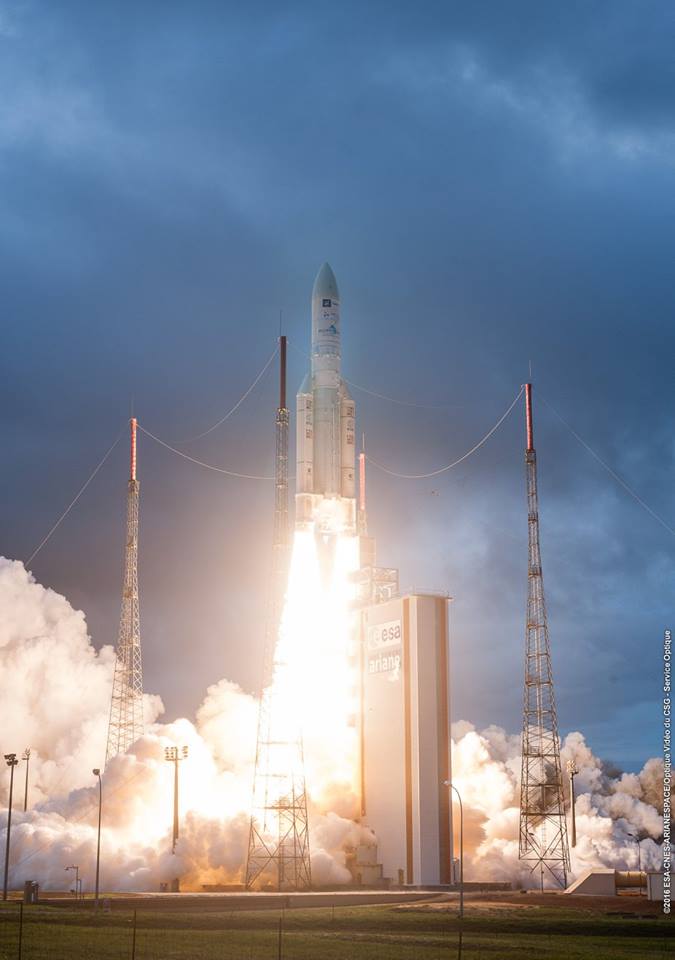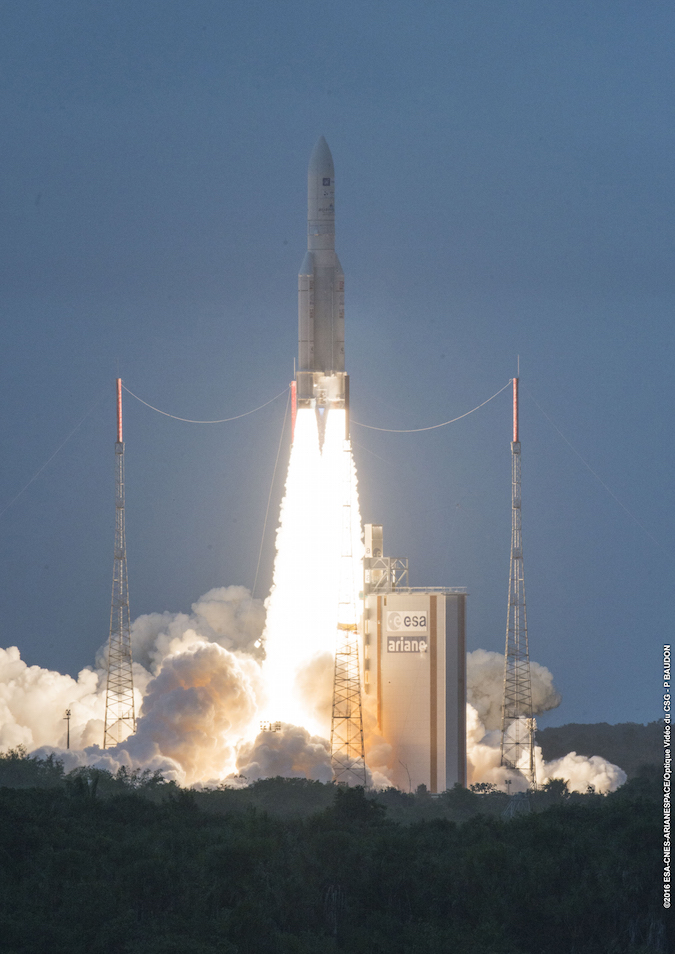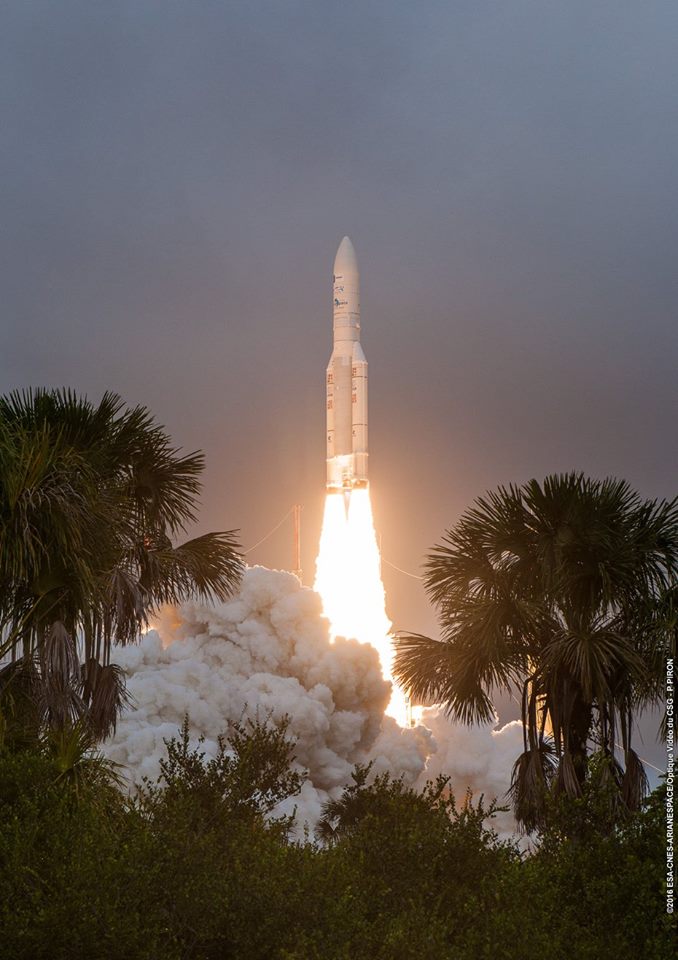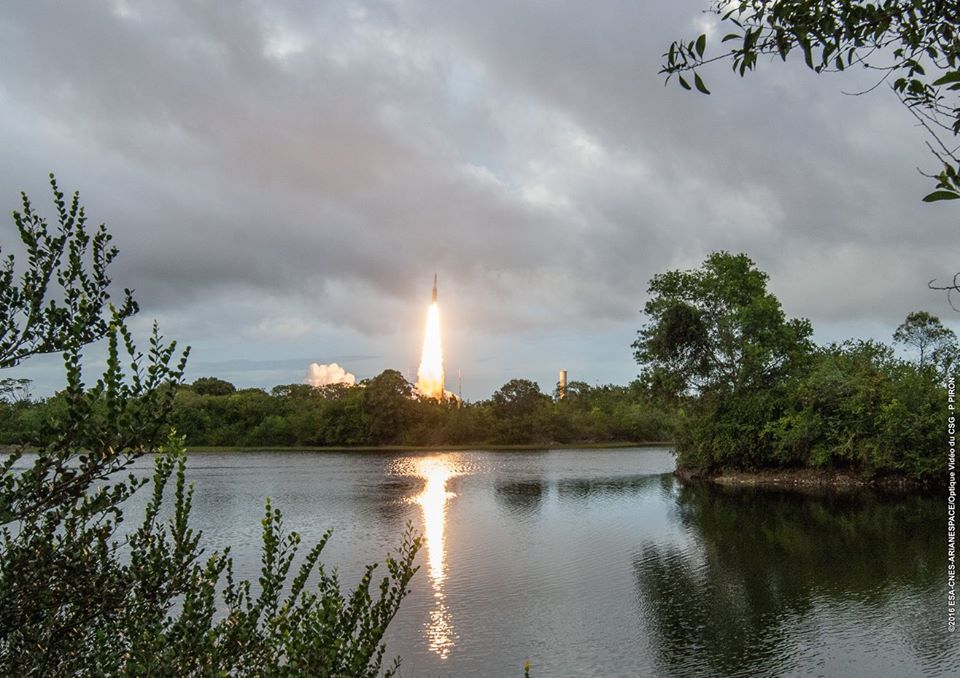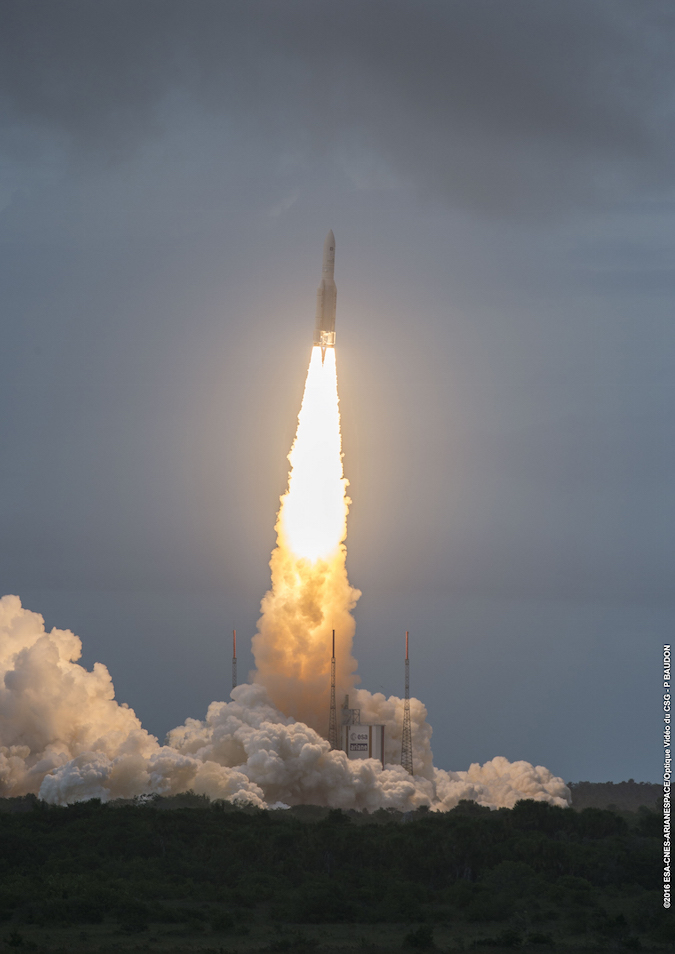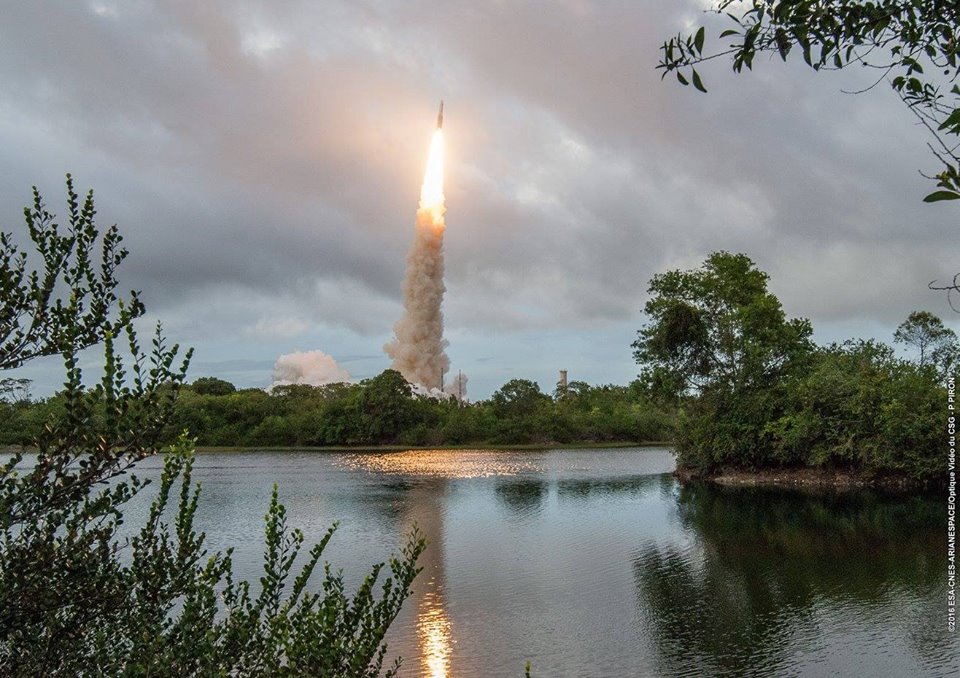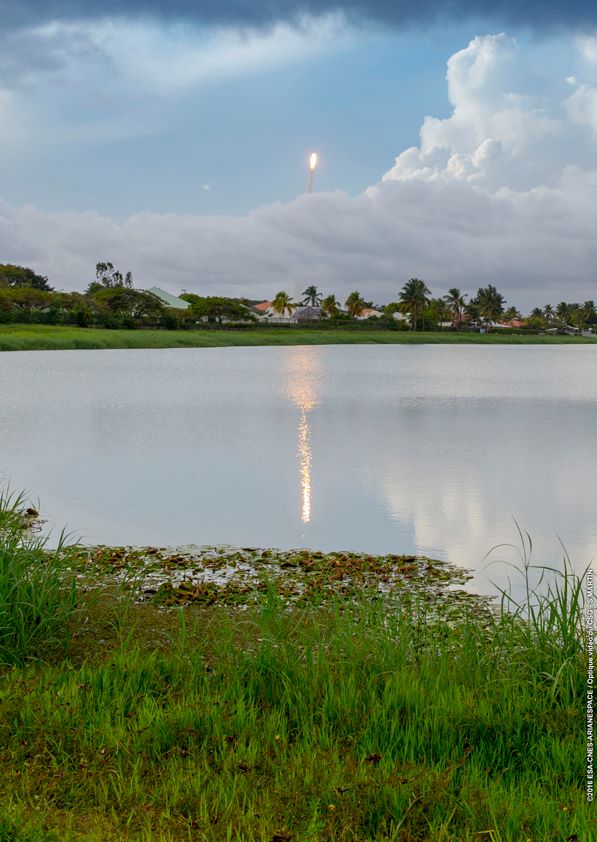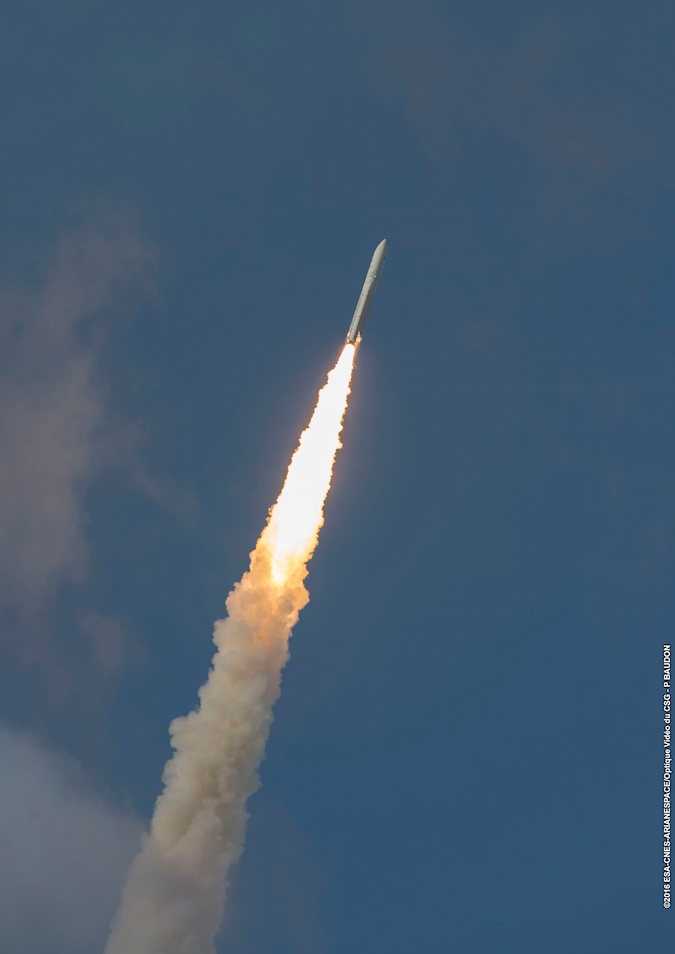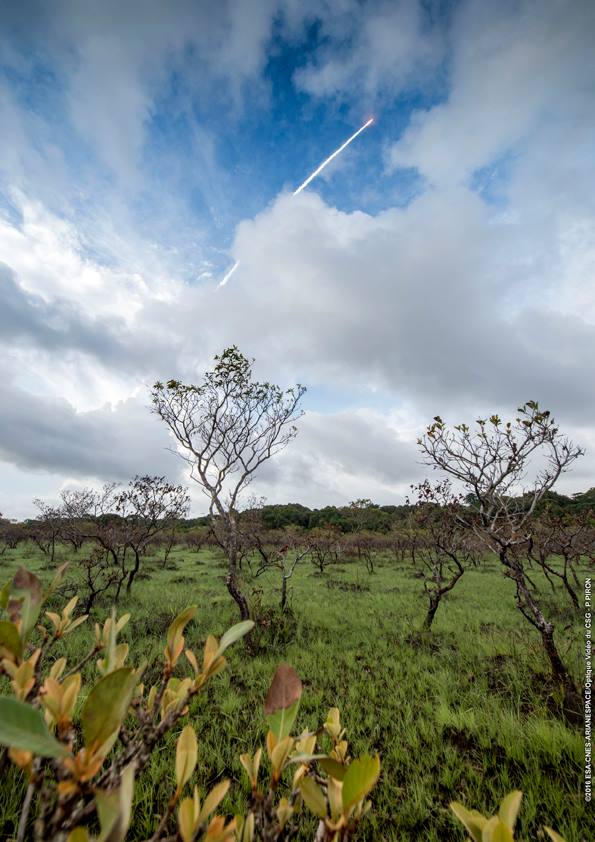 Email the author.
Follow Stephen Clark on Twitter: @StephenClark1.