A satellite to provide residential Internet services across the U.S. was hoisted aboard its United Launch Alliance Atlas 5 booster on Saturday, Dec. 10 in preparation for liftoff on Sunday, Dec. 18.
The already-encapsulated EchoStar 19 spacecraft was moved overnight from the Astrotech processing facility in Titusville to Cape Canaveral's Complex 41.
At the Vertical Integration Facility, a crane raised the 15,000-pound satellite off the ground and atop the Centaur upper stage.
The completed rocket stands 194 feet tall aboard the mobile launch platform. It will be wheeled from the assembly building to the launch pad the day before flight.
The rocket is the 431 version of the Atlas 5. It features three side-mounded solid-fuel boosters.
The satellite, also branded Jupiter 2, was built by SSL in Palo Alto, California, and was flown to Cape Canaveral in early November to begin its launch campaign at Astrotech.
The craft will weigh 14,914 pounds (6,765 kg) at launch, and will be positioned in geosynchronous orbit 22,300 miles above the Earth at 97.1 degrees West longitude. With its power-generating solar panels extended, it will have a wingspan of 85 feet. The orbital life expectancy is 15 years.
EchoStar 19 will be the world's highest capacity broadband satellite in space to increase capacity to attract new subscribers and growth to the HughesNet high-speed Internet service across North America.
HughesNet currently serves a million customers through its two existing satellites — EchoStar 17 and Spaceway 3. Three-foot-wide rooftop dishes link customers to the Internet via the orbiting satellites in rural areas where cable connectivity is unavailable.
Photos by United Launch Alliance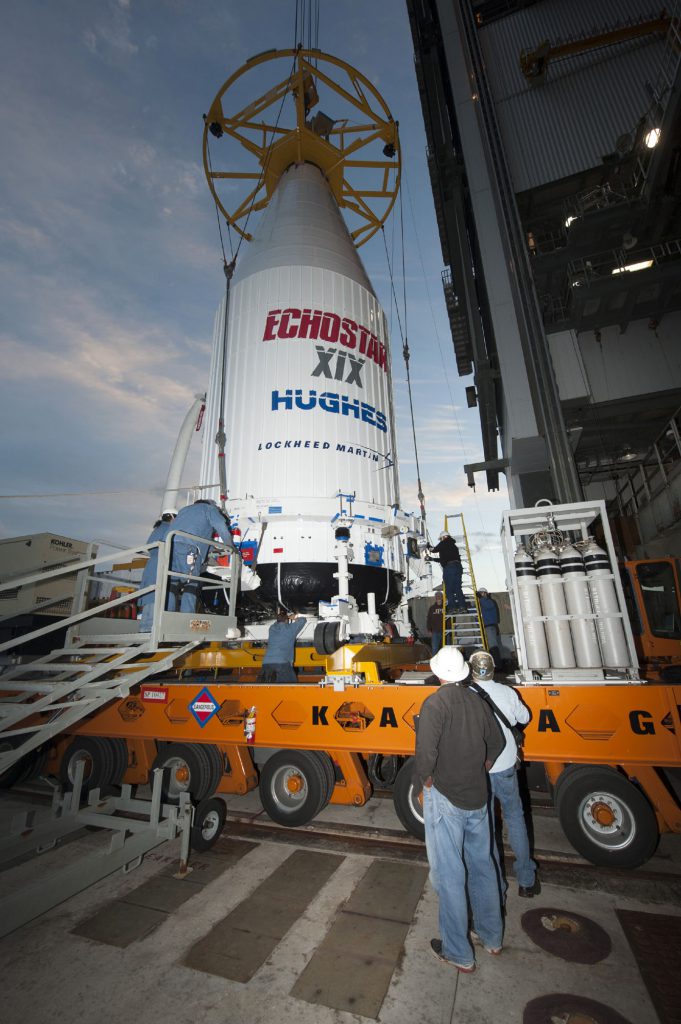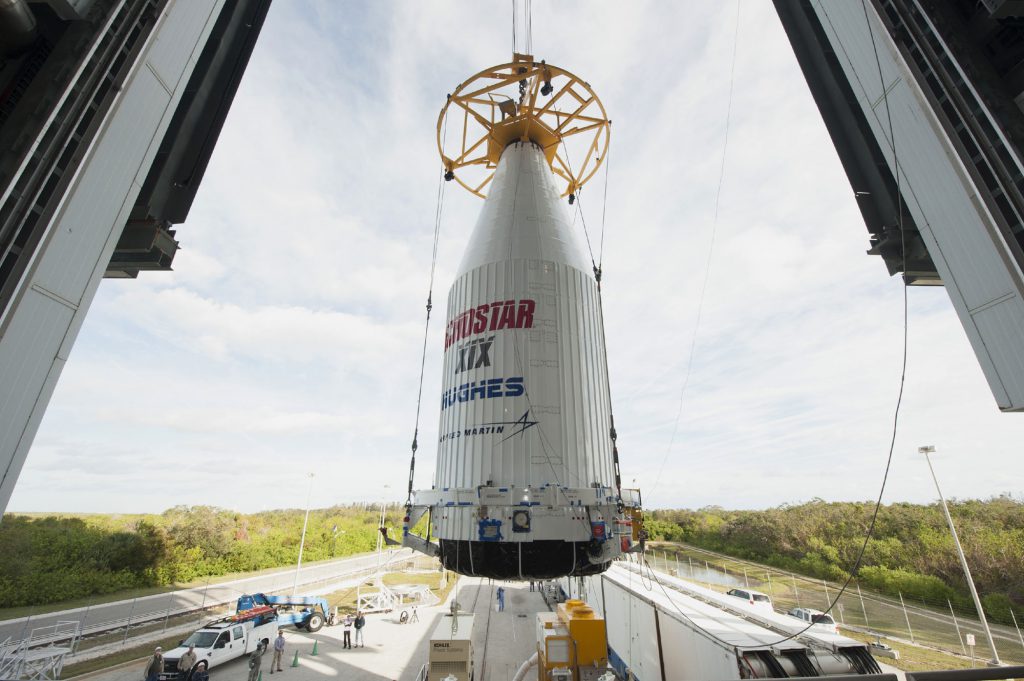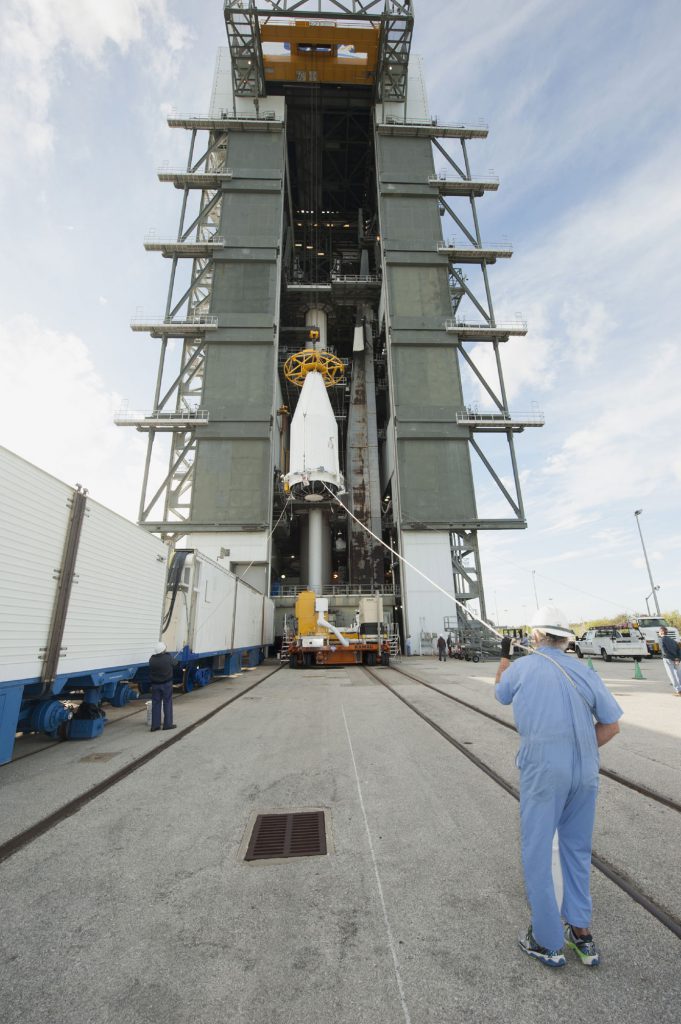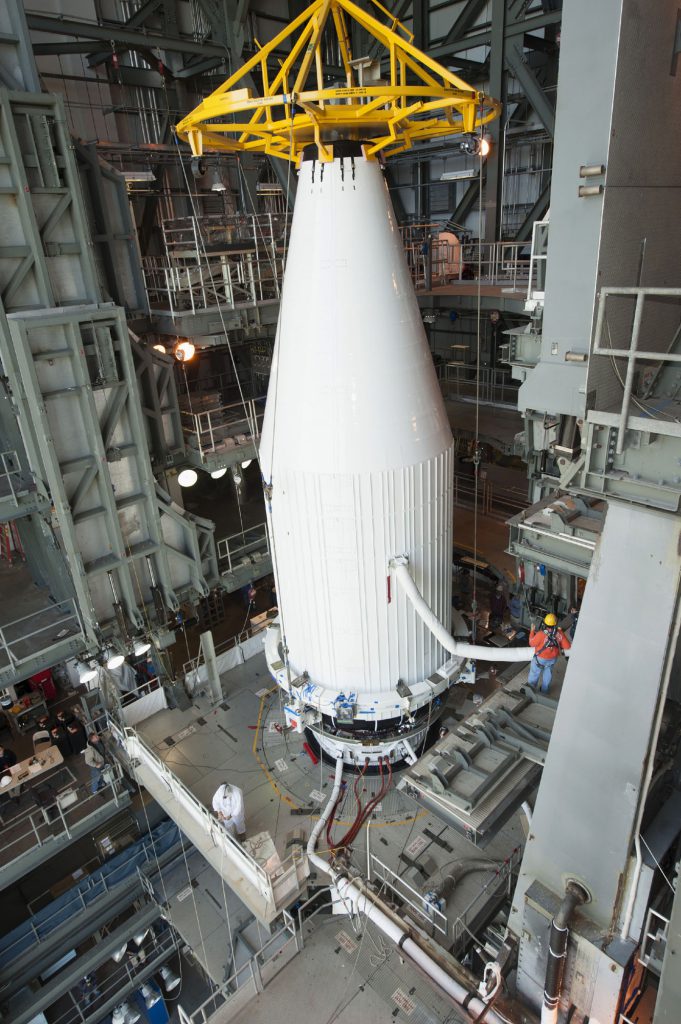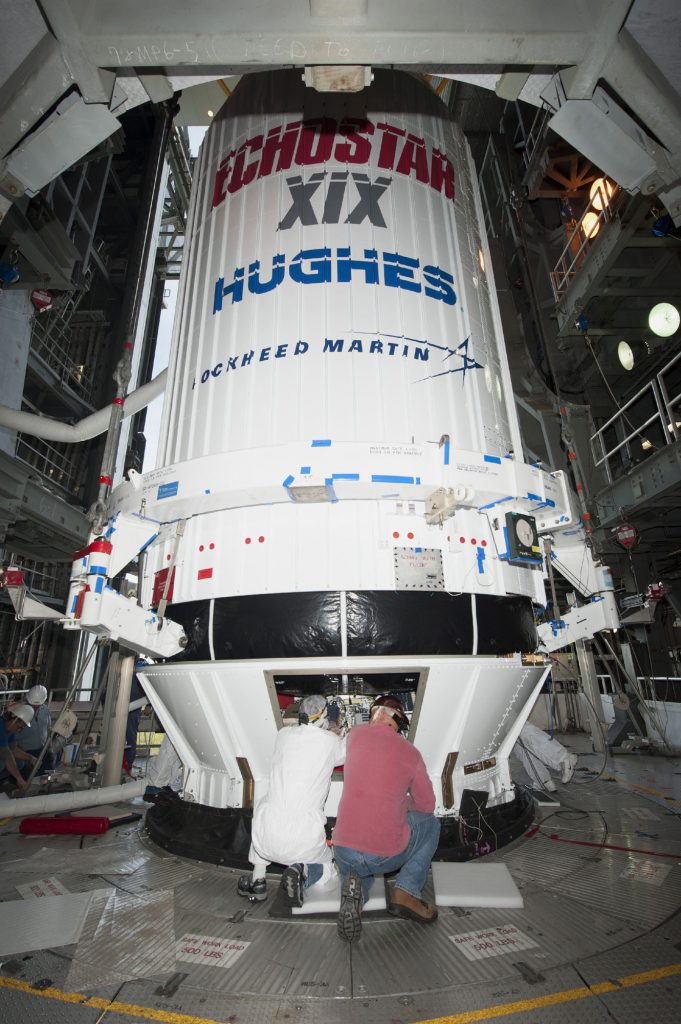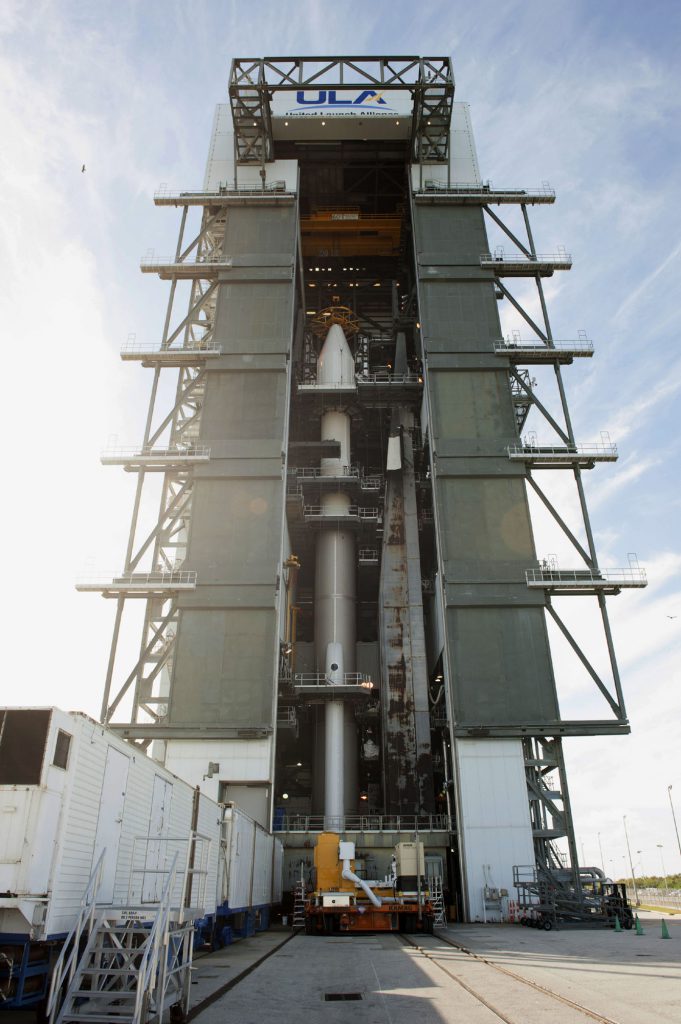 See earlier EchoStar 19 coverage.
Our Atlas archive.