In preparation for liftoff Dec. 18 aboard a United Launch Alliance Atlas 5 rocket, the powerful Internet-from-space broadcasting satellite called EchoStar 19 was encapsulated in the nose cone as seen below.
The operation was performed at the commercial Astrotech processing facility in Titusville on Dec. 5. The satellite will be launched from Cape Canaveral's Complex 41.
The Atlas 5 rocket's Extra Extended Payload Fairing (XEPF) aluminum nose cone is 14 feet wide and 45 feet in length, and protects the delicate satellite during the climb through Earth's atmosphere.
EchoStar 19 will be stationed 22,300 miles above Earth to provide high-speed Internet connectivity to regions of the U.S. where terrestrial options like cable and fiber are not available.
The Dec. 18 launch is planned for 1:27 p.m. EST (1827 GMT).
"We've basically buckled the seatbelt over EchoStar 19," said Steve Skladanek, president of Lockheed Martin Commercial Launch Services. "Now it's time for Atlas to give it a safe and smooth ride to orbit. No vehicle combines the reliability, orbital accuracy and schedule certainty of Atlas. That has real value for commercial customers, and we're grateful that EchoStar has placed its confidence in the world's most reliable rocket."
Lockheed Martin Commercial Launch Services is the contracting arm responsible for marketing Atlas 5 rockets to commercial customers.
Photos by Lockheed Martin and United Launch Alliance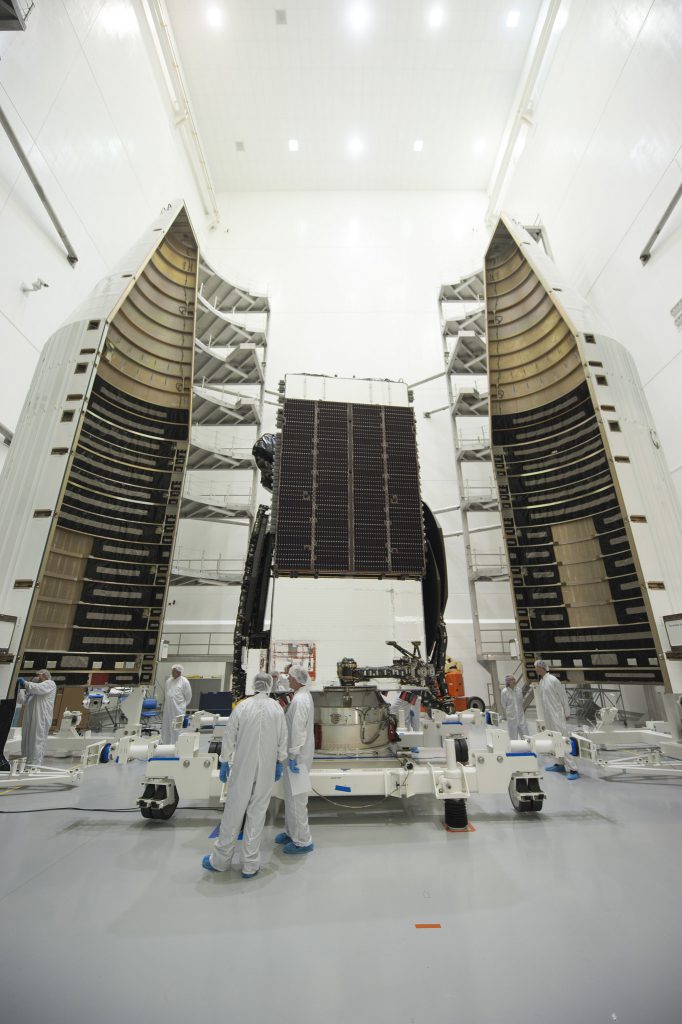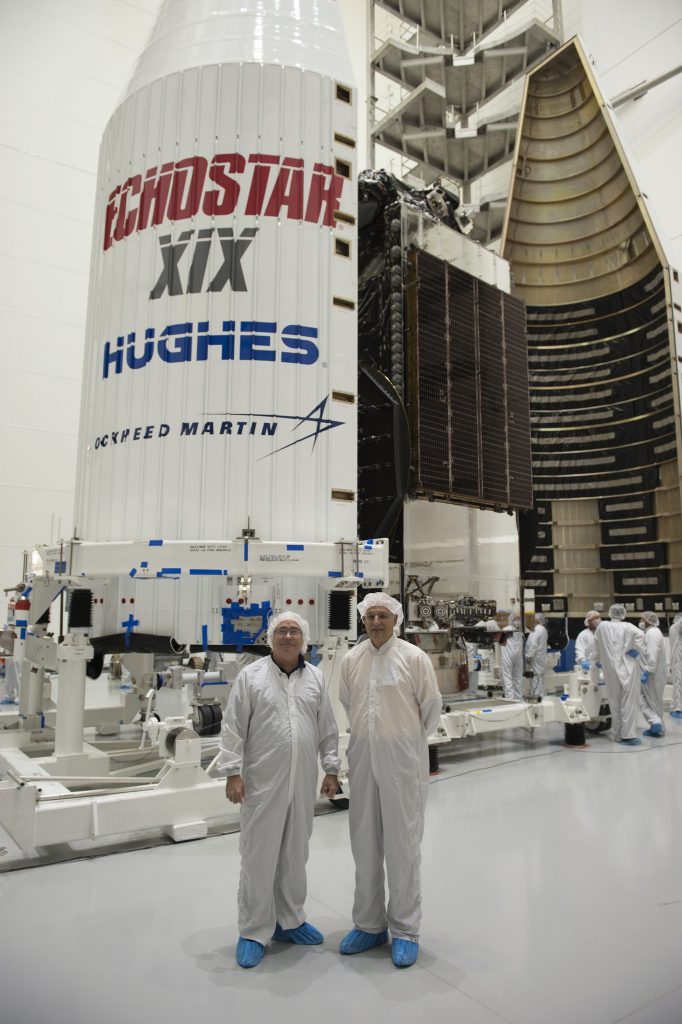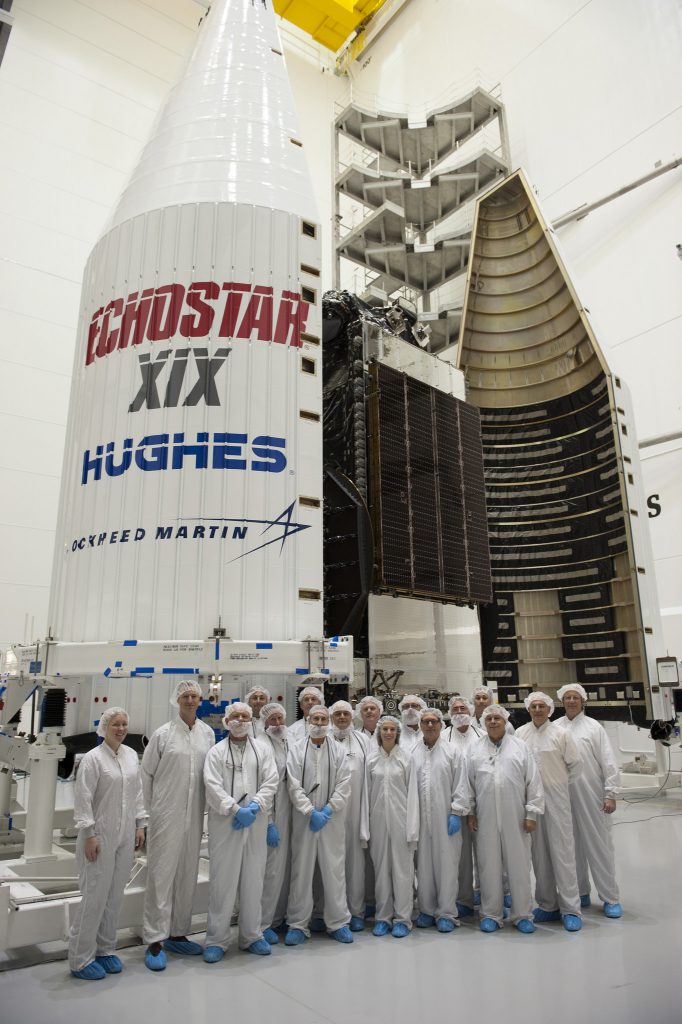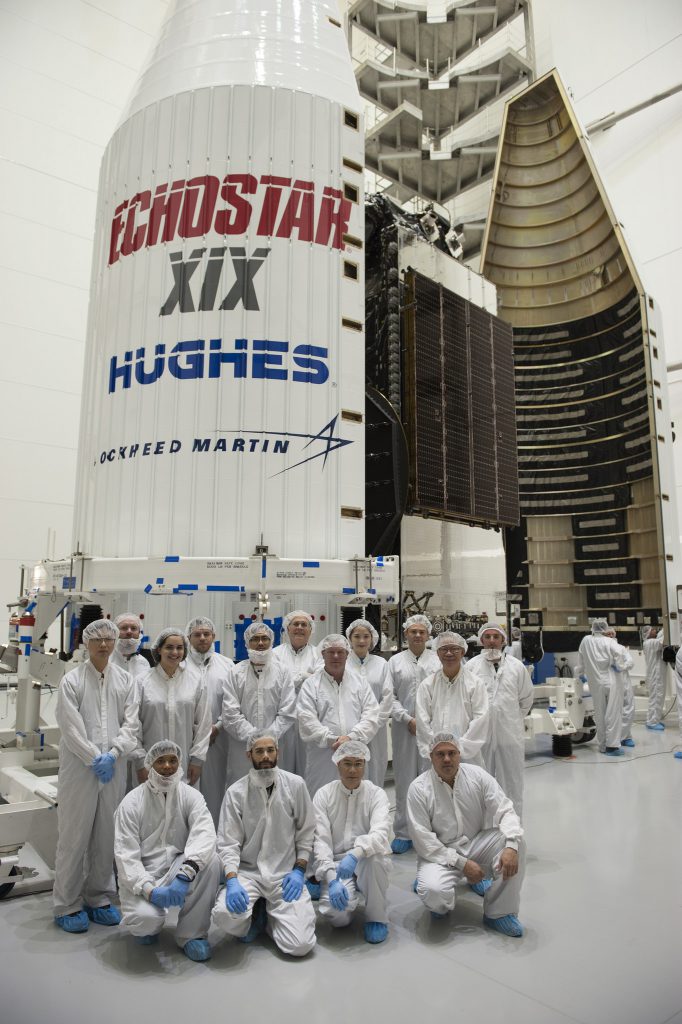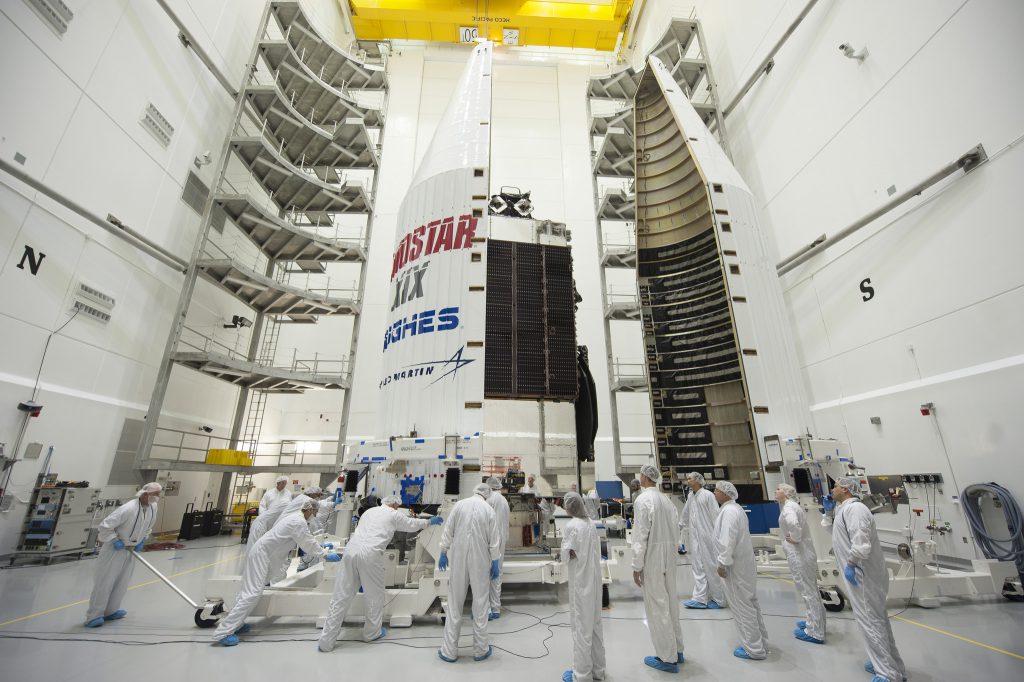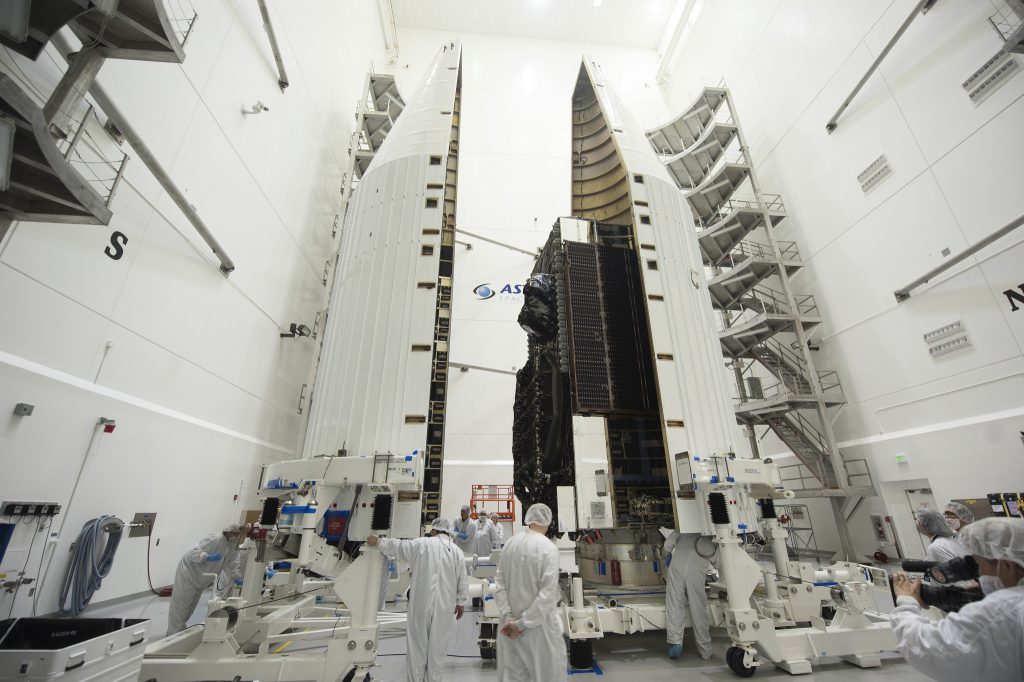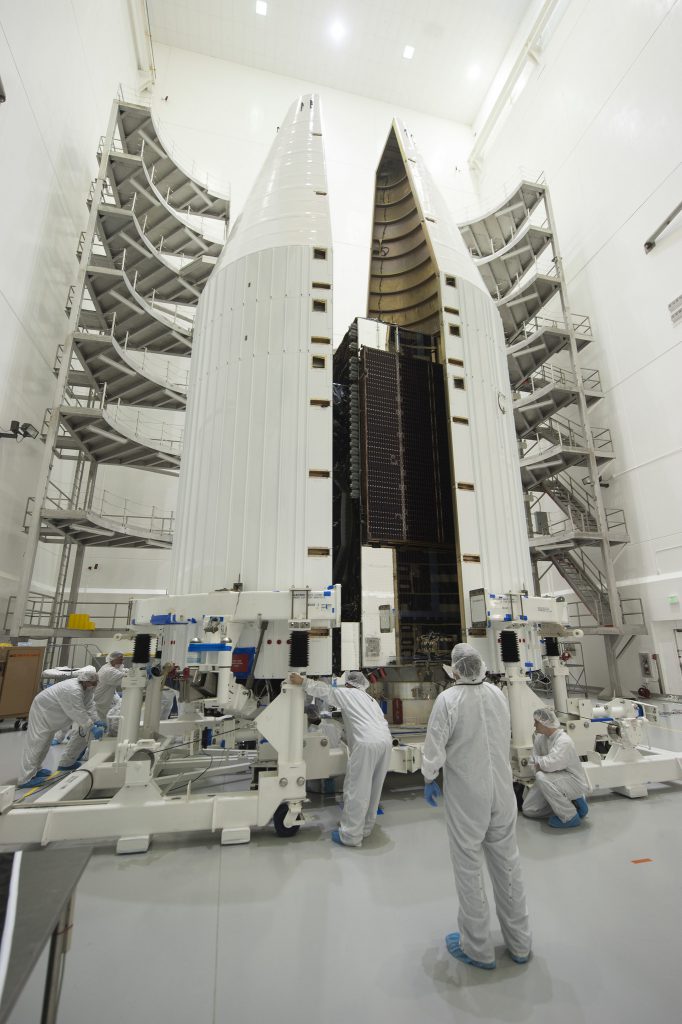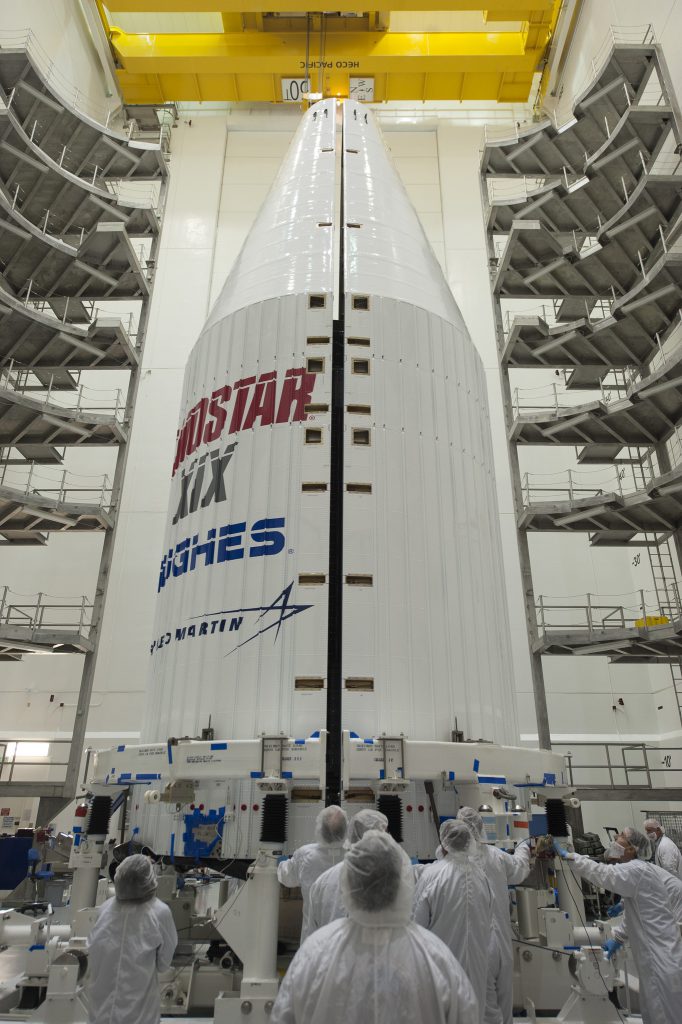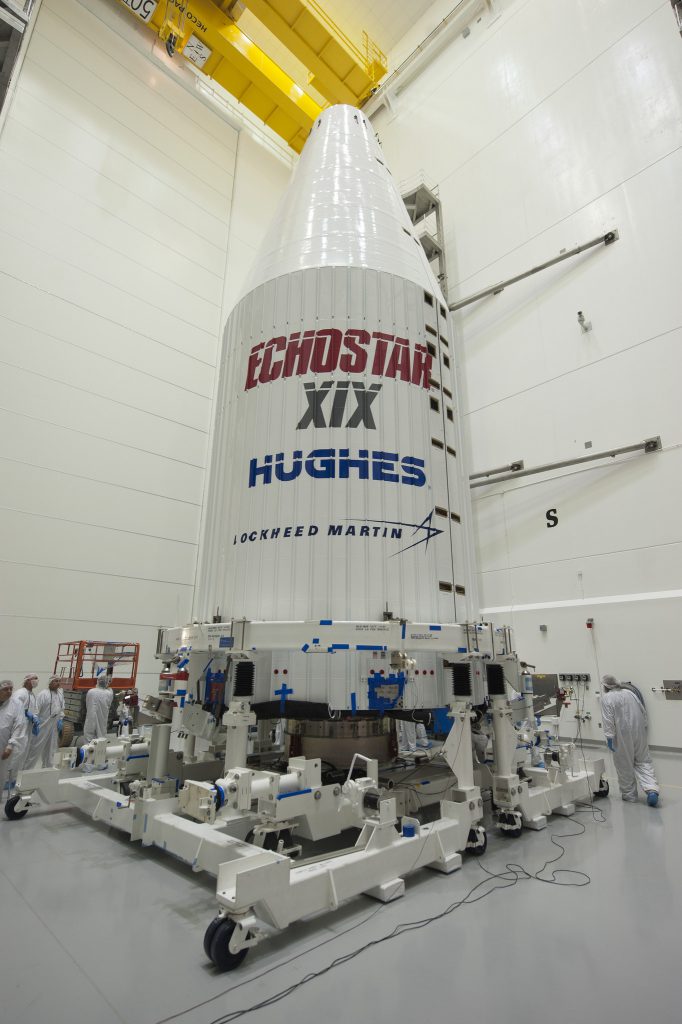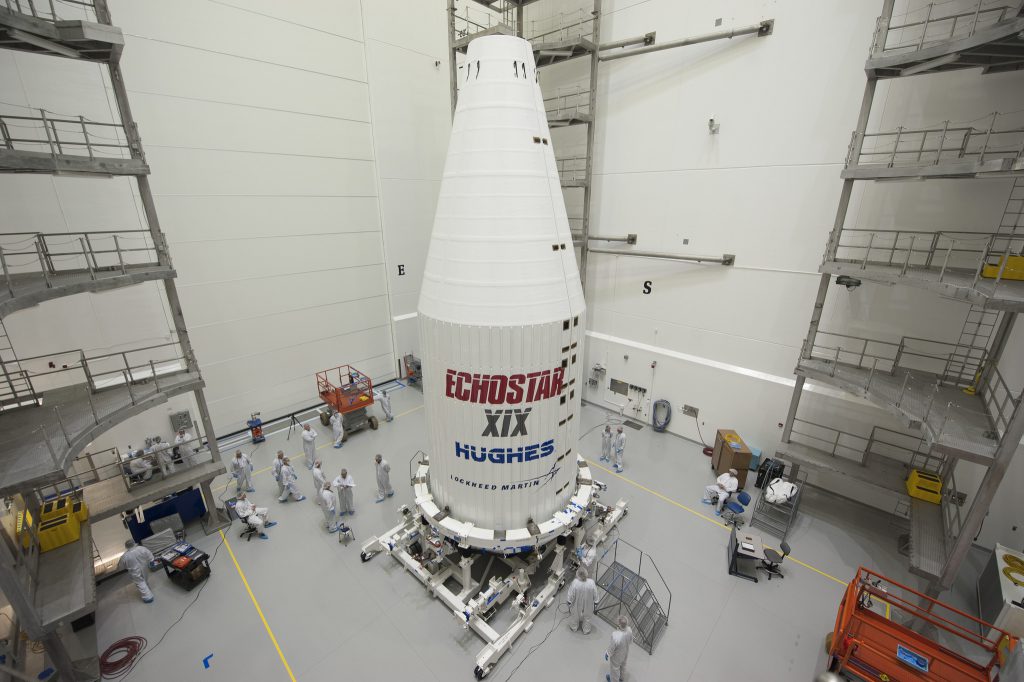 See earlier EchoStar 19 coverage.
Our Atlas archive.