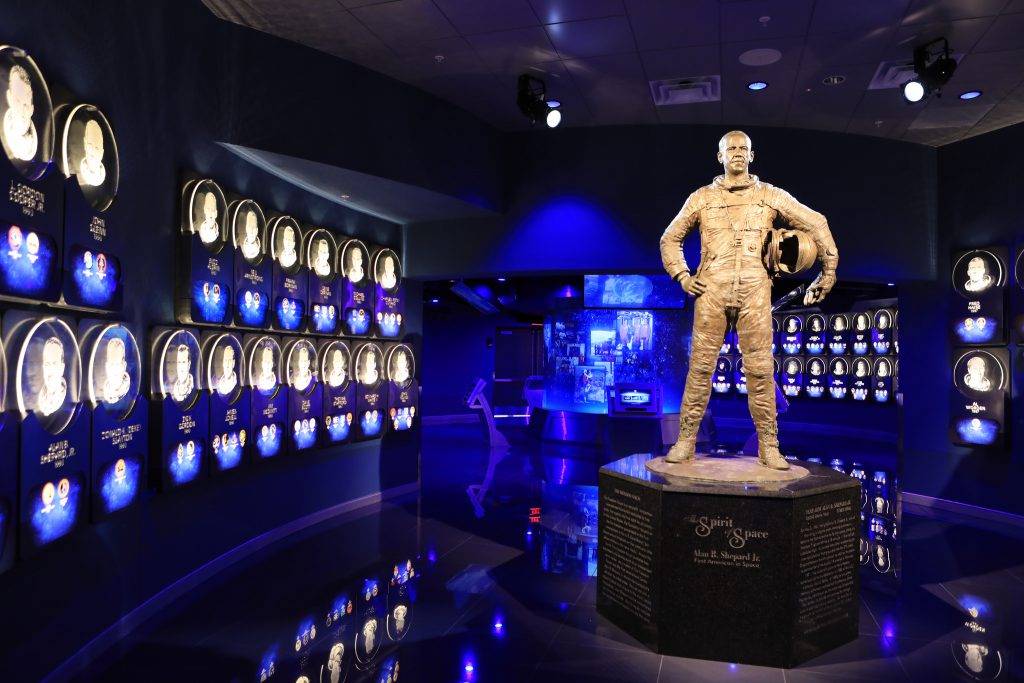 CAPE CANAVERAL — A building dedicated to the heroism of American astronauts, who put their lives on the line and became legends in the process, opened today at the Kennedy Space Center Visitor Complex.
The new Heroes & Legends attraction, which brings the U.S. Astronaut Hall of Fame from Titusville to the KSCVC main property, enjoyed its grand opening with more than two dozen spaceflight veterans on-hand.
Famed Apollo astronauts Buzz Aldrin and Jim Lovell, the children of the late Neil Armstrong and Alan Shepard, plus other former astronauts greeted the public to the new facility.
Packed with astronaut memorabilia and nearly 100 space artifacts, including the original consoles of the Mercury Mission Control room, Heroes & Legends delves into the character traits of the tenacious early pioneers, depicts the risks and thrills of spaceflight in a stunning 4-D "Through the Eyes of a Hero" theater roughly 28-feet tall and pays tribute to the 93 astronauts inducted into the Hall of Fame over the past quarter century.
The 36,880-square-foot facility has 4 hours, 52 minutes, 23 seconds of video content to watch, 7,926 photos to see, a 10,900-pound, human-rated Mercury-Redstone rocket — MR-6, from the cancelled 1961 mission — hung from the ceiling and two space-flown capsules — Wally Schirra's Mercury Sigma 7 from 1962 and Gemini 9 flown by Tom Stafford and Gene Cernan in 1966.
Heroes & Legends is presented by The Boeing Company, the title sponsor.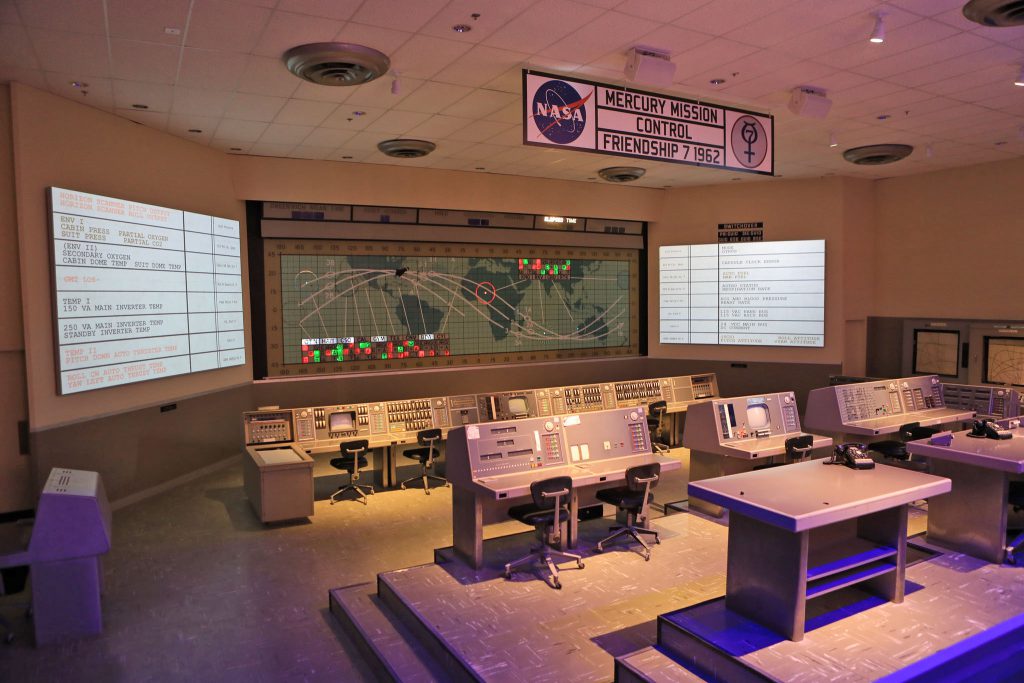 The U.S. Astronaut Hall of Fame, originally constructed across the Indian River on the Florida mainland, was created in 1990 by the Mercury 7, America's first group of astronauts.
But that facility, miles away from the central KSC tourist hub, always struggled to garner high attendance numbers despite the remarkable exhibits and personal mementoes on display.
Now part of the KSC Visitor Complex, operated commercially by Delaware North Companies Parks & Resorts, Inc., the merger relocates the hall into the main campus.
The likeness of the Mercury 7 is sculpted into the facade of the building, and guests walk by Mercury-Redstone and Mercury-Atlas rockets towering around the entrance.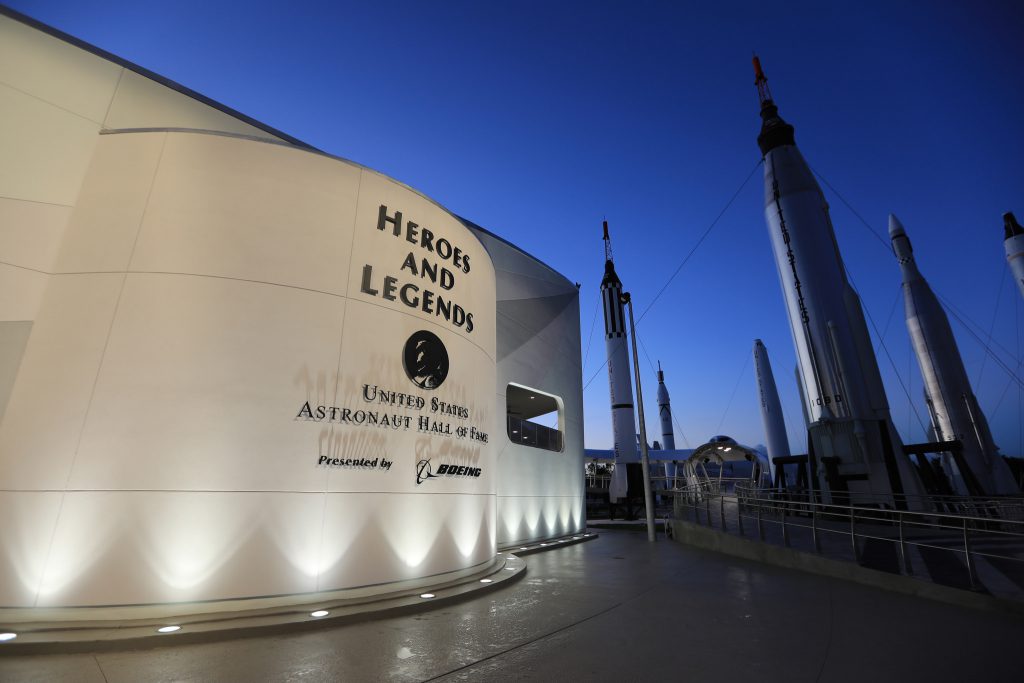 KSCVC sees more than 1.5 million tourists each year. Bus tours of the space center are popular and the public can watch today's Atlas, Delta and Falcon rocket launches from nearby pads.
Other parts of the complex include the retired space shuttle Atlantis, preserved for future generations to see up close in a rousing display facility, the Apollo/Saturn V Center with an actual moonrocket, the Shuttle Launch Experience motion-based ride and the Rocket Garden with replicas of historic space boosters.