A communications satellite to broadcast high-speed Internet to remote parts of Australia and a new platform to beam television and multimedia programming across India are fastened to the top of an Ariane 5 rocket for launch Wednesday.
Standing nearly 180 feet (55 meters) tall, the Ariane 5 is scheduled to lift off from Kourou, French Guiana, at 2030 GMT (4:30 p.m. EDT; 5:30 p.m. French Guiana time) Wednesday. The launch will mark the 88th Ariane 5 flight since 1996, and the launcher's fifth mission this year.
Liftoff was delayed from Tuesday due to unfavorable high-altitude winds.
The Sky Muster 2 satellite, built by Space Systems/Loral and weighing 14,120 pounds (6,405 kilograms) at launch, is the heavier of the two spacecraft aboard the Ariane 5 rocket. GSAT 18, built and owned by the Indian Space Research Organization, weighs 7,504 pounds (3,404 kilograms) with its propellant tanks full.
The rocket will target an orbit ranging from 155 miles (250 kilometers) to 22,236 miles (35,786 kilometers), with a tilt of 6 degrees to the equator.
Once the Ariane 5 releases Sky Muster 2 and GSAT 18, the upper stage will conduct experimental maneuvers to collect data that will be used in development of the next-generation Ariane 6 rocket.
The Ariane 5 upper stage's HM7B engine cannot be restarted in space, but European industry is developing a new hydrogen-fueled engine to fly on the Ariane 6 launcher beginning in 2020. The new Vinci engine will be re-ignited during flight.
The demonstration on this flight is expected to test re-pressurization of the upper stage's liquid hydrogen and liquid oxygen tanks, propellant settling, and engine chilldown procedures in orbit.
Arianespace and Airbus Safran Launchers, the new joint venture between rocket-builder Airbus Defense and Space and French engine-maker Safran, plan to conduct the experiments on three Ariane 5 launches to validate engineering models for the development of the Vinci engine.
The first such "demo flight" experiment of the upper stage occurred in May 2015, followed by additional tests on a launch in March. This is the third and final demo flight experiment.
Date source: Arianespace
T-0:00:00: Vulcain 2 ignition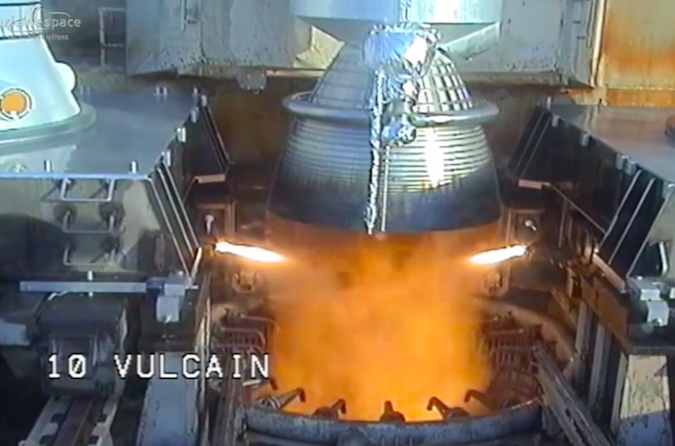 T+0:00:07: Solid rocket booster ignition and liftoff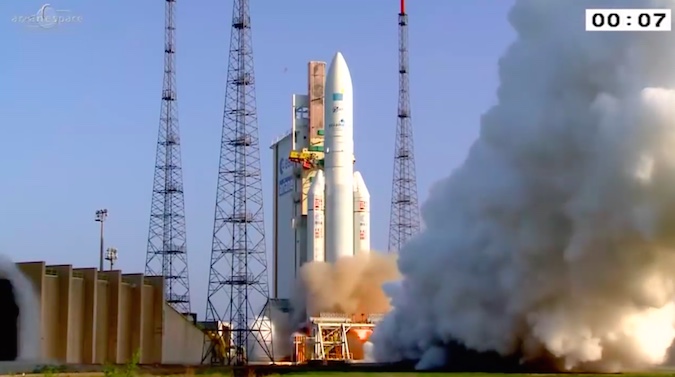 T+0:00:50: Mach 1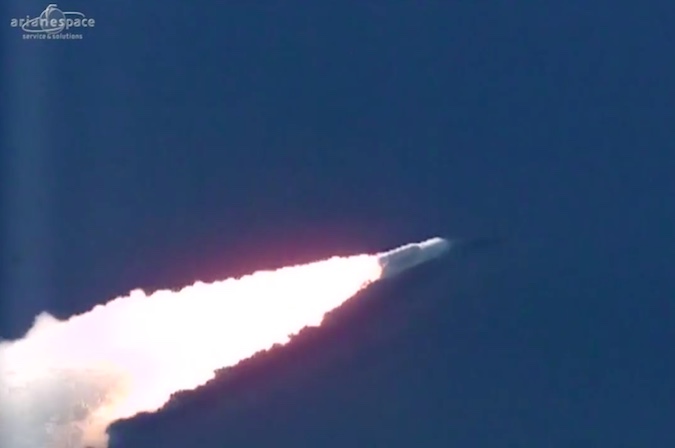 T+0:02:23: Solid rocket boosters jettisoned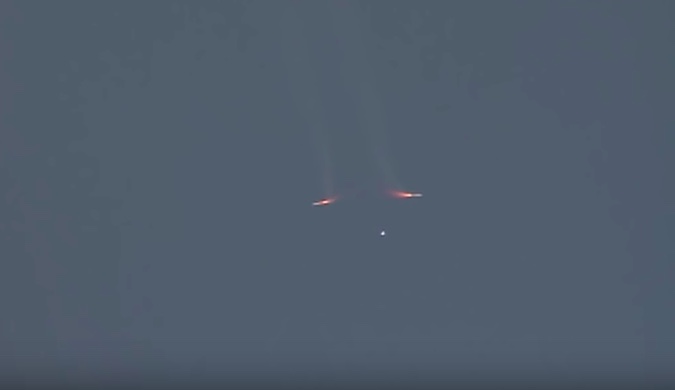 T+0:03:16: Payload fairing jettisoned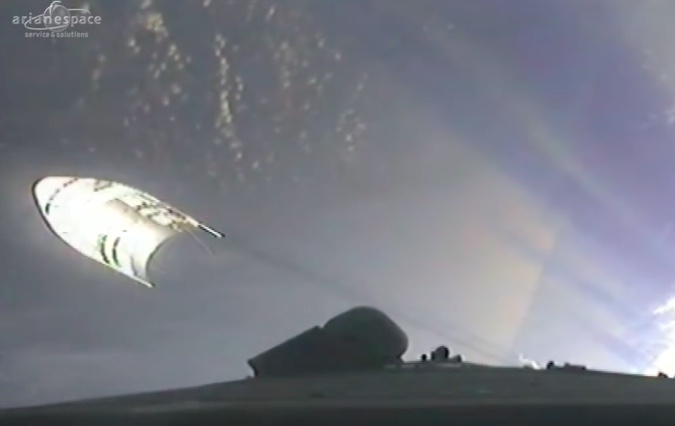 T+0:08:54: Vulcain 2 shutdown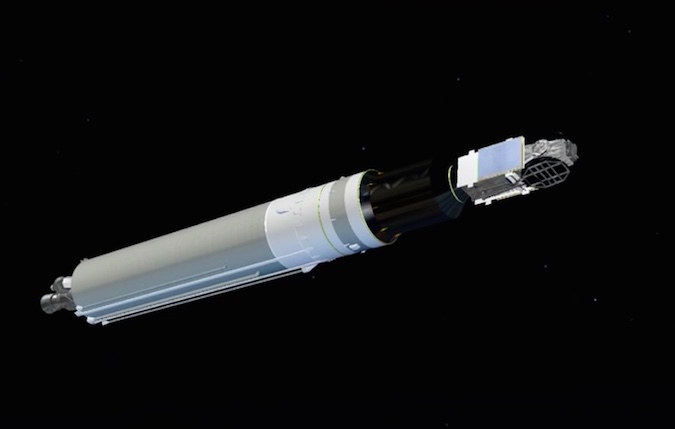 T+0:09:00: Stage separation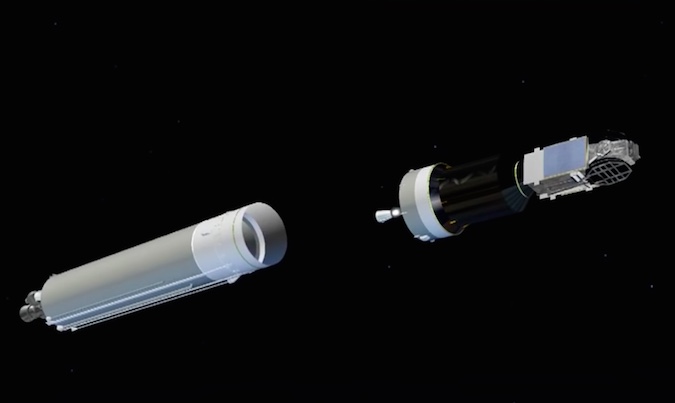 T+0:09:04: HM7B ignition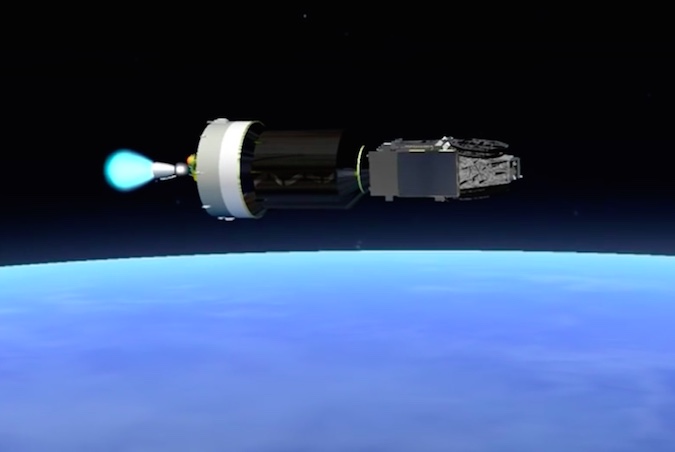 T+0:25:17: HM7B shutdown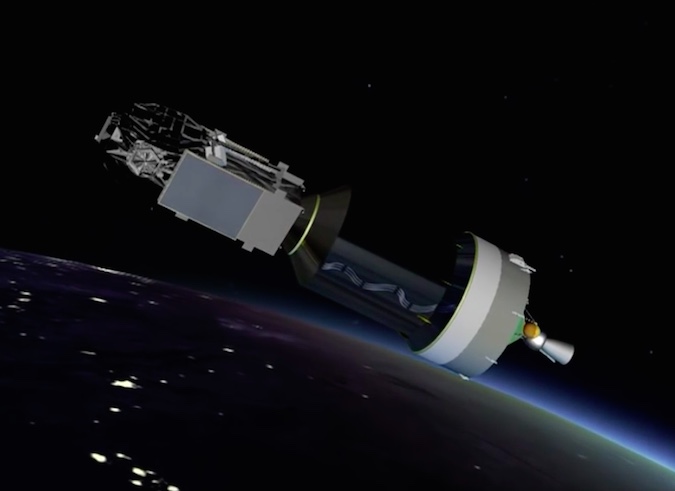 T+0:28:26: Sky Muster 2 separation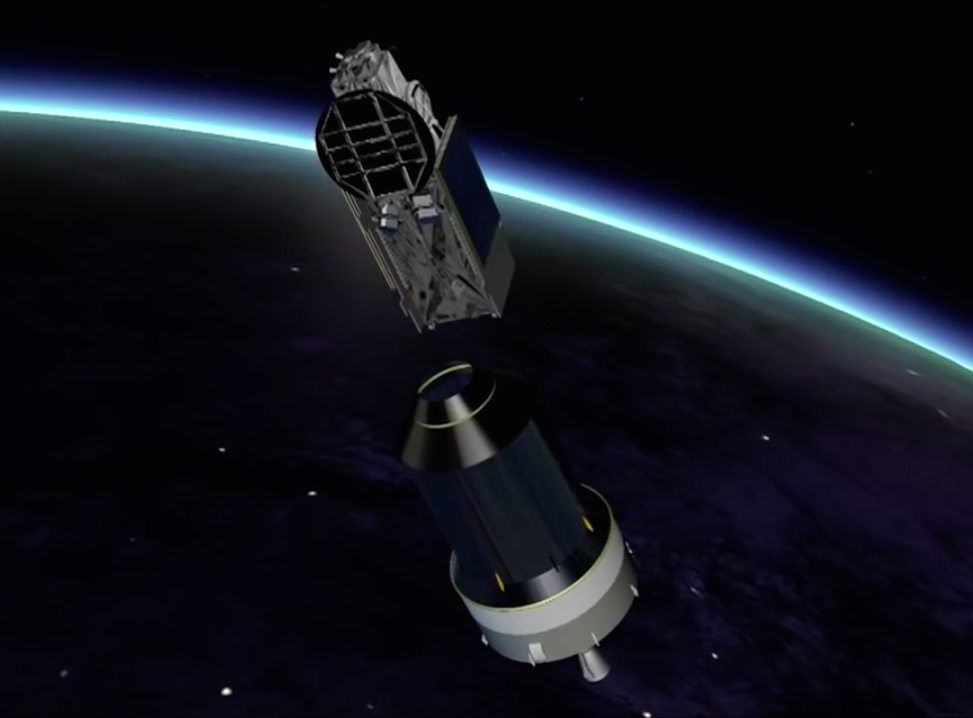 T+0:30:47: Sylda 5 separation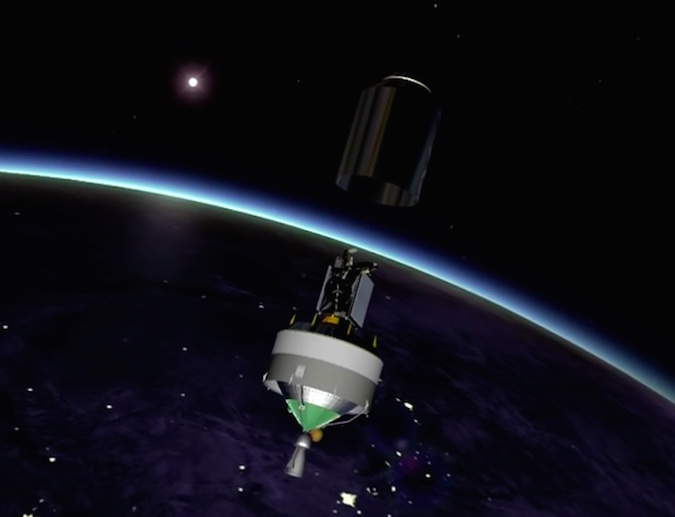 T+0:32:33: GSAT 18 separation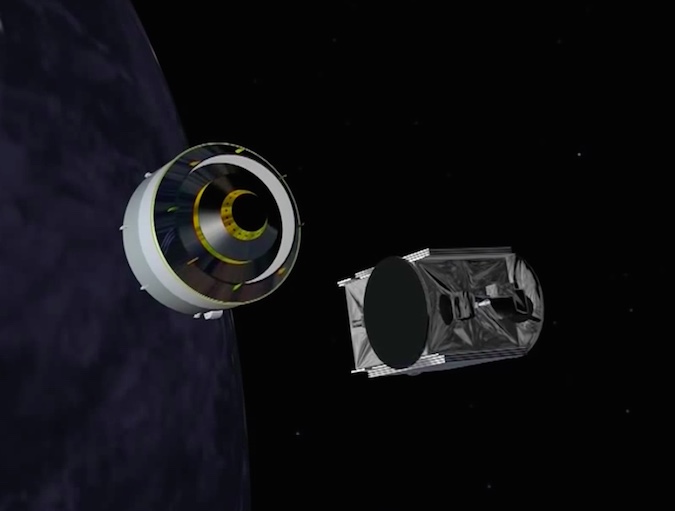 Email the author.
Follow Stephen Clark on Twitter: @StephenClark1.