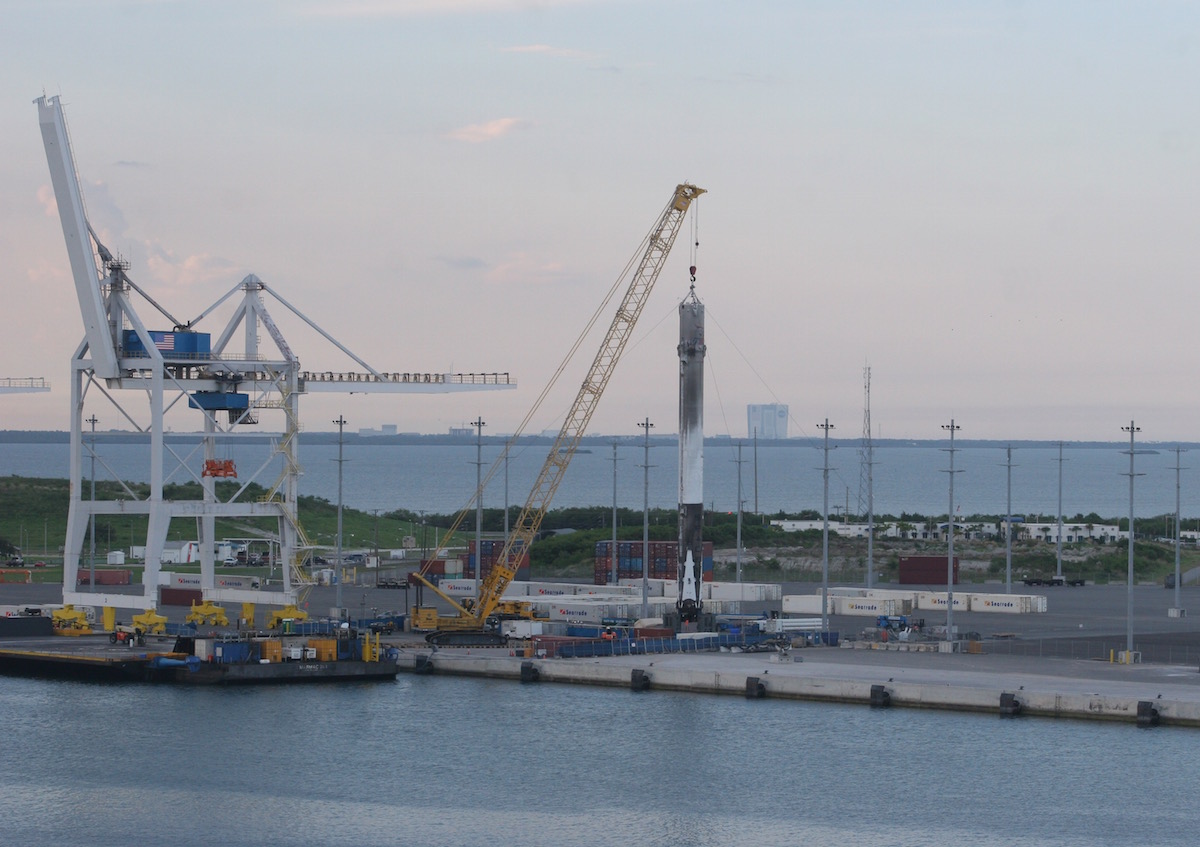 The sixth Falcon 9 rocket booster recovered by SpaceX has returned to Port Canaveral after an up-and-down flight Aug. 14 that sent a commercial Japanese broadcasting satellite toward orbit.
The 15-story first stage of the Falcon 9 launcher touched down on SpaceX's landing vessel nearly 400 miles east of Cape Canaveral less than nine minutes after blastoff at 1:26 a.m. EDT (0526 GMT).
After detaching from the Falcon 9's upper stage, the booster flipped around and ignited three of its nine Merlin engines for a re-entry burn, then fired its center engine just before landing to slow down before reaching the football field-sized barge.
Aerodynamic grid fins helped steer the rocket, and four landing legs popped open seconds before touchdown.
The landing ship, dubbed "Of Course I Still Love You" after planet-sized starships featured in Iain Banks' sci-fi novels, was towed back to Port Canaveral, where it arrived Wednesday. SpaceX technicians lifted the rocket off the barge Wednesday evening and on to a cradle at the port, then removed the four landing legs.
Ground crews are expected to soon rotate the rocket horizontal, lower it onto a trailer, and truck it back through the gate to Cape Canaveral Air Force Station for further inspections and potential use on another mission.
SpaceX is now 6-for-11 in Falcon 9 rocket landing attempts since the company began experiments with propulsive braking and landing maneuvers targeting a ship or landing pad in January 2015. The record for landings at sea is now 4-for-9.
Here is the full list of successful Falcon 9 rocket landings, noting whether the booster landed at sea or on land, and if the flight occurred at night or during daytime:
Dec. 21, 2015, with 11 Orbcomm satellites (land, night)
April 8, 2016, with a Dragon supply ship (sea, day)
May 6, 2016, with the JCSAT 14 satellite (sea, night)
May 27, 2016, with the Thaicom 8 satellite (sea, day)
July 18, 2016, with a Dragon supply ship (land, night)
Aug. 14, 2016, with the JCSAT 16 satellite (sea, night)
The photos below come from SpaceX's cameras on-board the landing platform, showing the Falcon 9 booster's final descent after launching the JCSAT 16 communications craft for SKY Perfect JSAT Corp., a Tokyo-based satellite operator.
Other images on this page show the Falcon 9 rocket sitting on its cradle at Port Canaveral on Saturday evening, a week after its successful flight.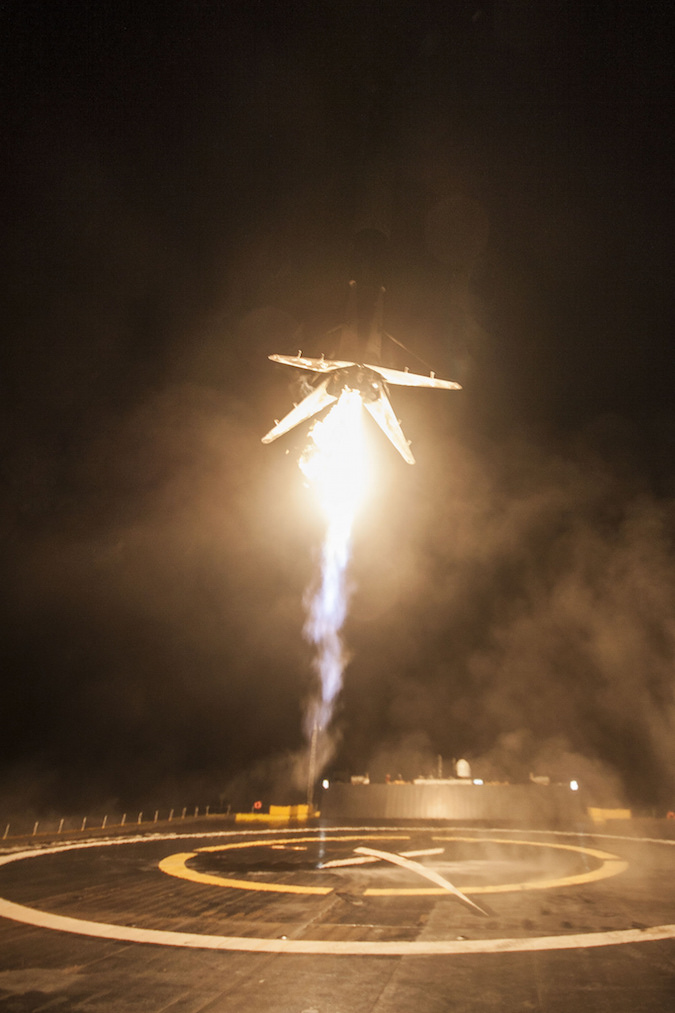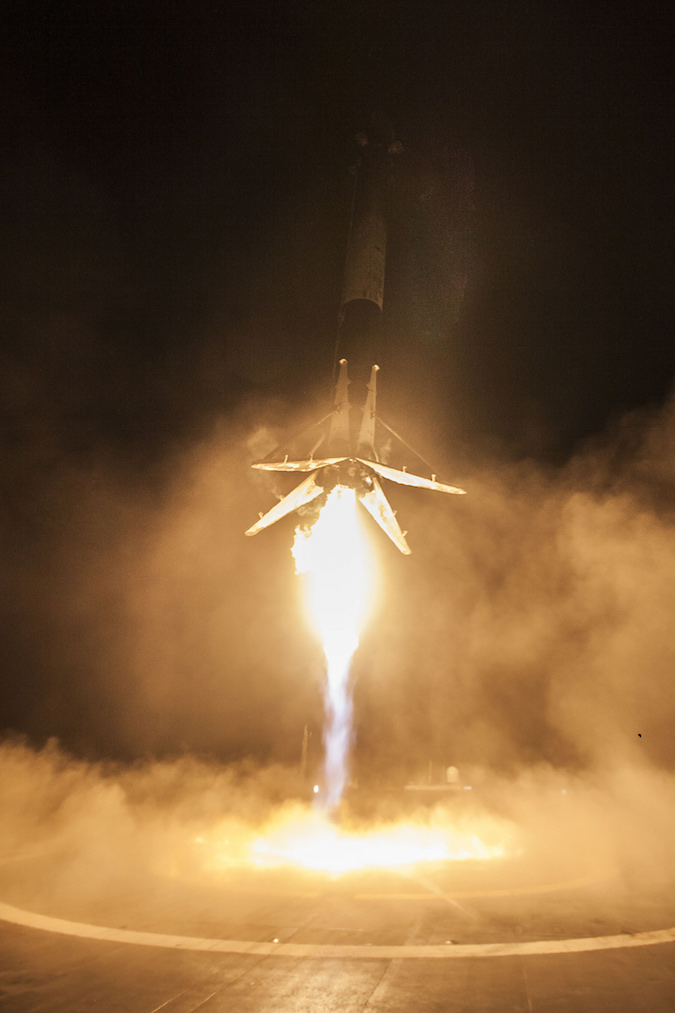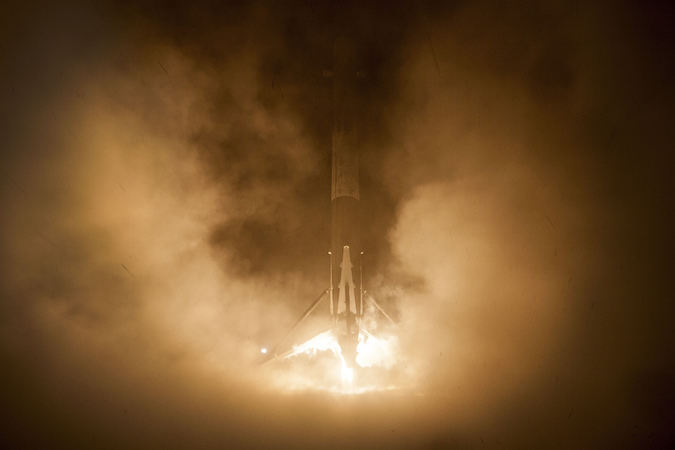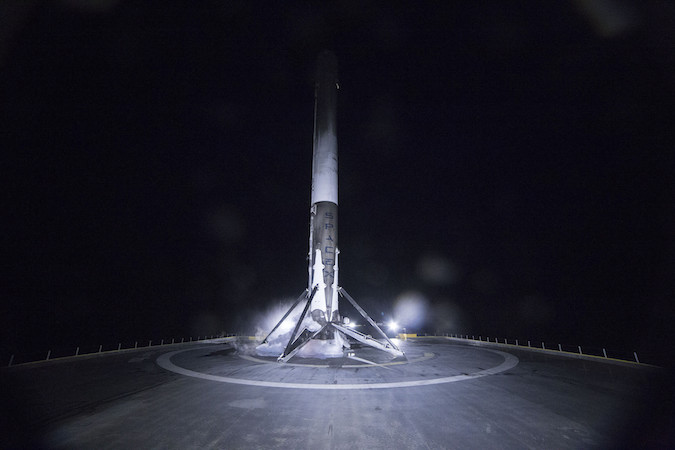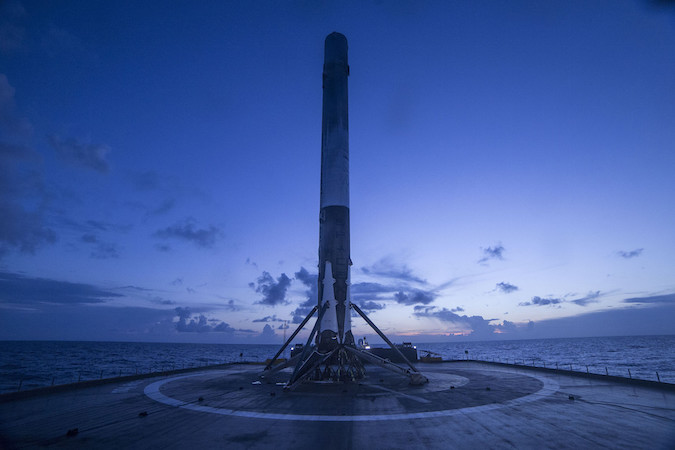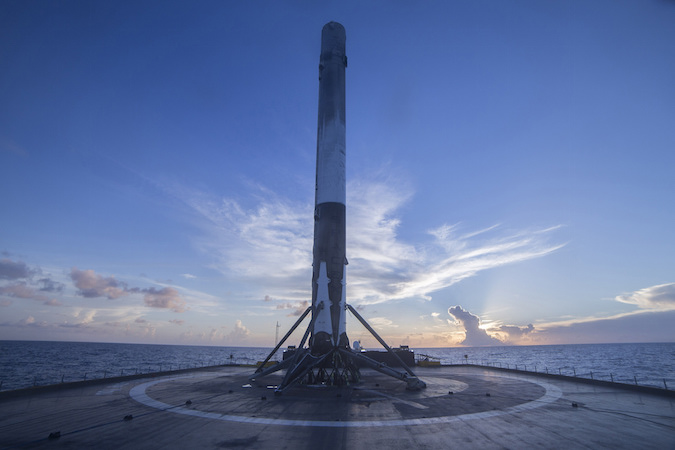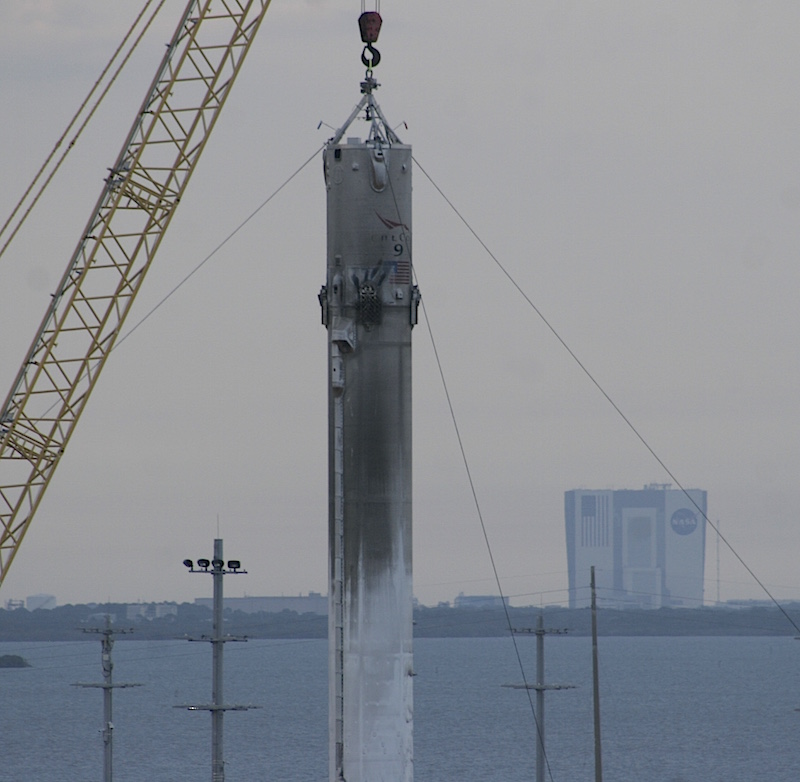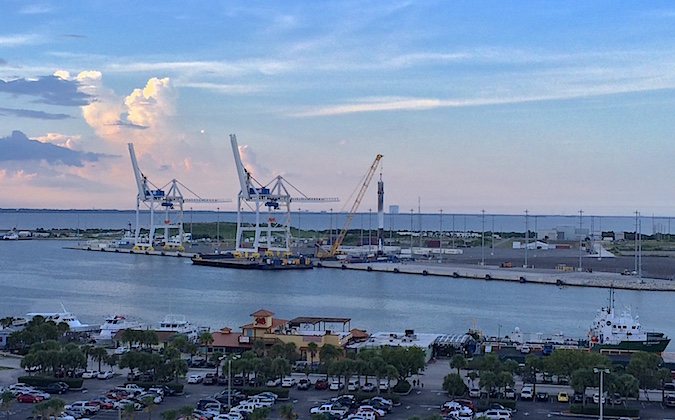 Email the author.
Follow Stephen Clark on Twitter: @StephenClark1.