On the eve of its scheduled flight for U.S. national security interests, the United Launch Alliance Delta 4-Heavy rocket stands quietly inside the protective gantry at Cape Canaveral's Complex 37 pad. Liftoff is planned for Thursday at 1:59 p.m. EDT (1759 GMT).
Photos by Alex Polimeni / Spaceflight Now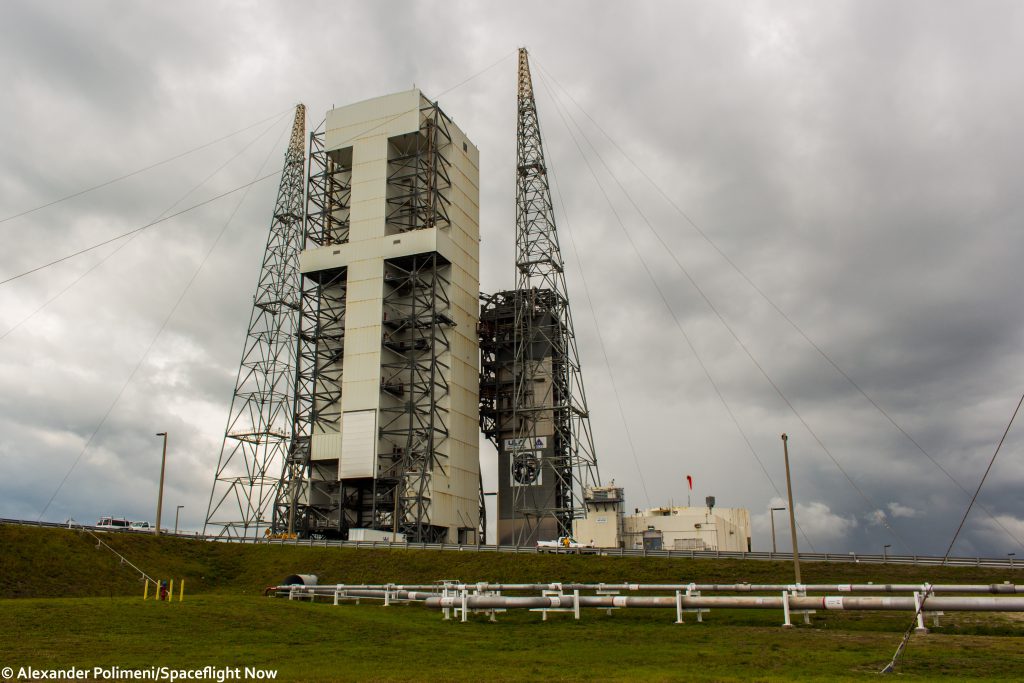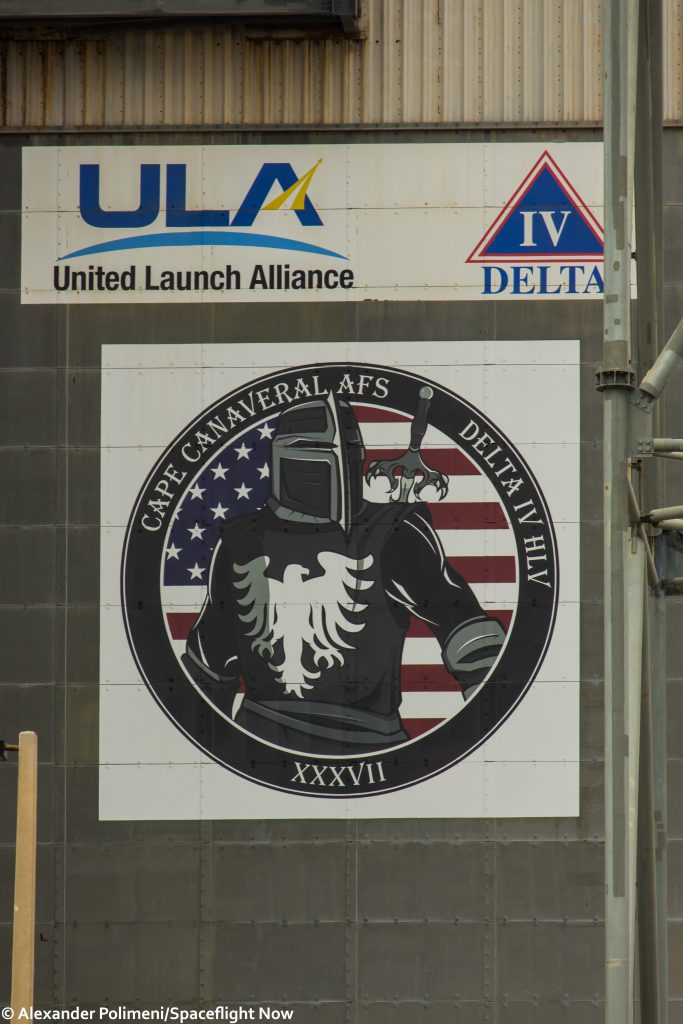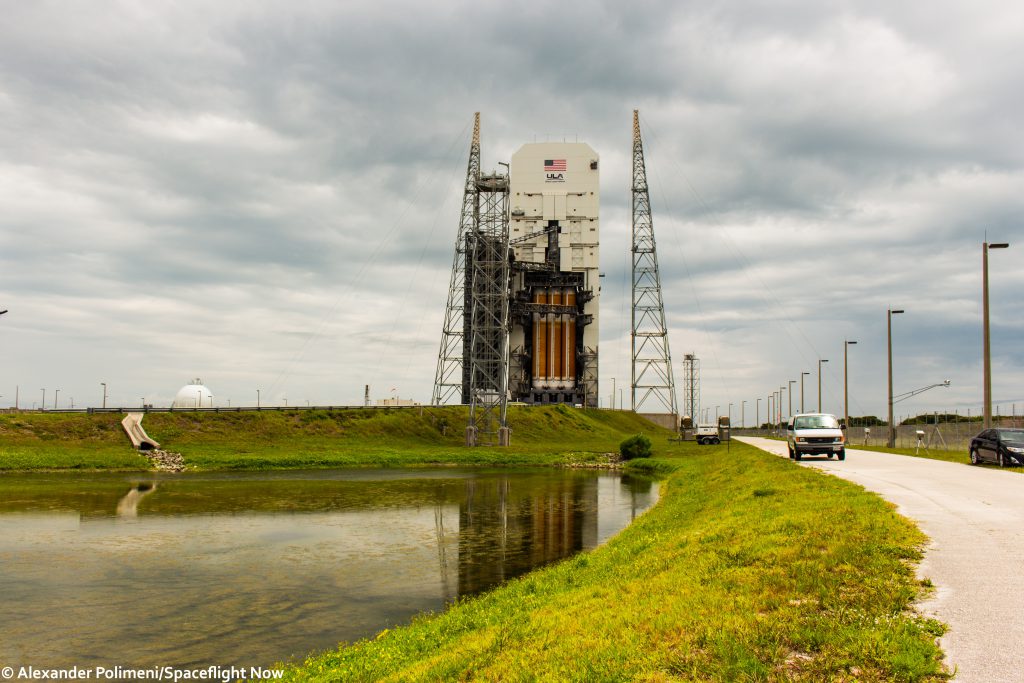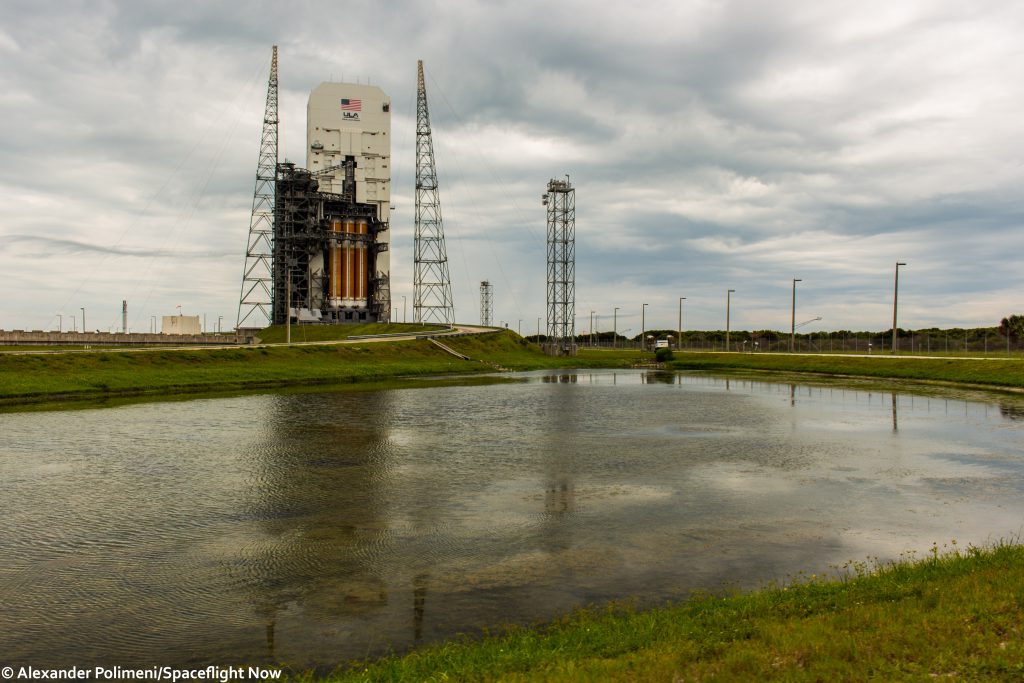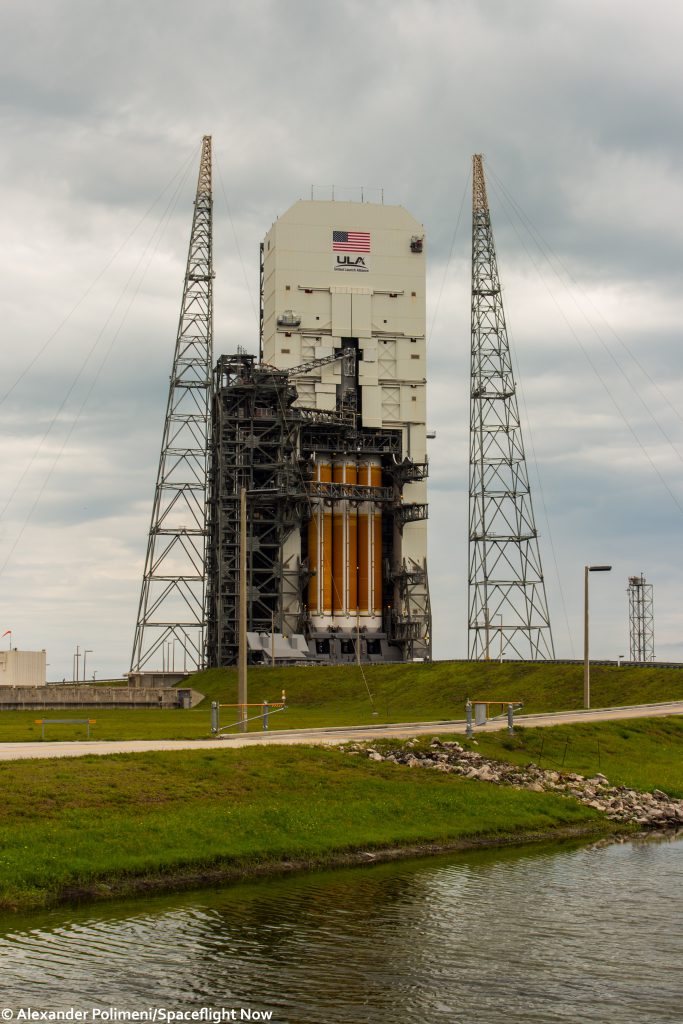 See earlier Delta 374 coverage.
Our Delta archive.