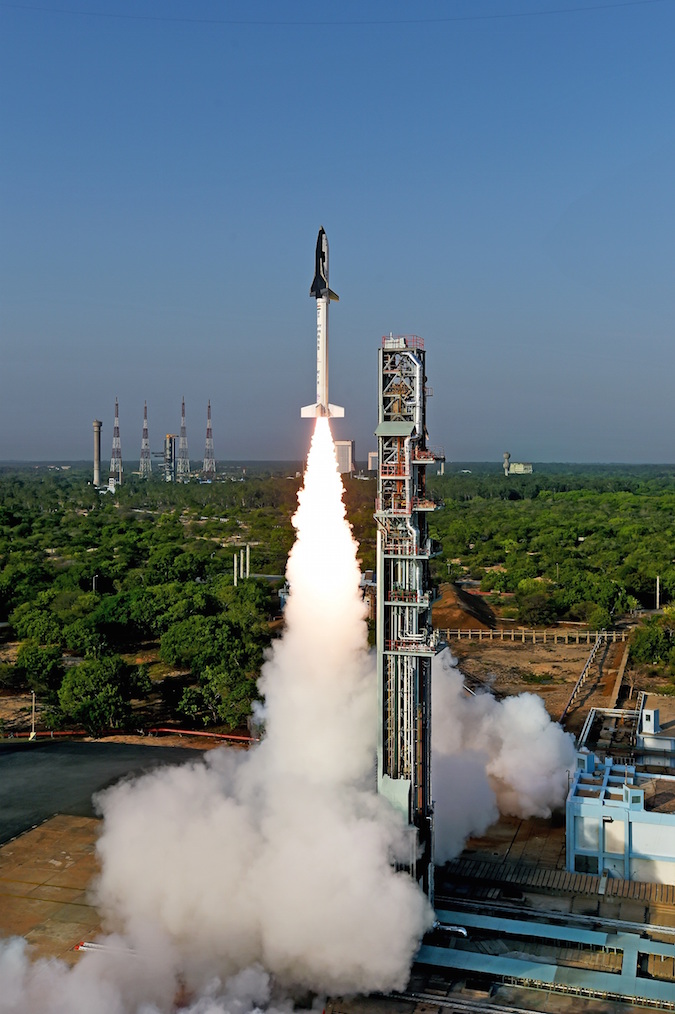 A prototype for a future winged Indian spaceship took off early Monday on a suborbital flight 65 kilometers (40 miles) over the Bay of Bengal and steered itself to an on-target splashdown, testing a heat shield and guidance, navigation and control algorithms.
The space plane demonstrator launched at 7 a.m. local time aboard a single stage solid-fueled booster from the Satish Dhawan Space Center on India's east coast, the country's primary spaceport located about 80 kilometers (50 miles) north of the industrial city of Chennai.
The short-duration mission, which lasted about 12 minutes and 50 seconds from liftoff to splashdown, began at 0130 GMT Monday (9:30 p.m. EDT Sunday), according to the Indian Space Research Organization.
The launch "flight tested India's first winged body aerospace vehicle operating in hypersonic flight regime," ISRO said in a statement.
The reduced-scale space plane featured delta wings and angled tail fins, with an outward appearance resembling a mini-space shuttle like the U.S. Air Force's X-37B orbiter.
Indian officials hope the testbed is a pathfinder for a future unmanned reusable launch vehicle that could take off like a rocket, deploy a satellite in orbit, and return to Earth and land on a runway.
Engineers mounted the test vehicle, which measured 6.5 meters (21.3 feet) long and weighed about 1,750 kilograms (3,858 pounds), on top of a solid-fueled rocket derived from strap-on boosters flown on India's Polar Satellite Launch Vehicle.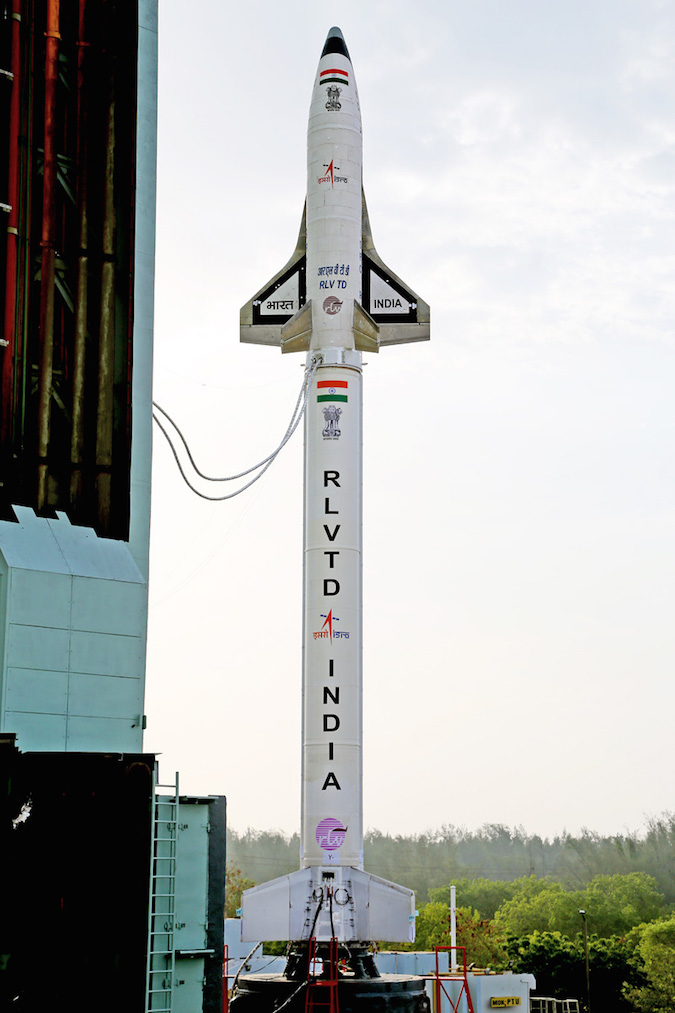 The HS9 booster consumed its pre-packed propellant in 91 seconds, arcing east from the coastal launch base on Sriharikota Island over the Bay of Bengal.
The solid-fueled rocket motor and the winged test vehicle coasted to an altitude of 56 kilometers (34 miles), then the space plane separated from its boost stage and soared to a peak altitude of about 65 kilometers (40 miles), ISRO said in a statement.
The maximum speed of Monday's flight exceeded Mach 5, or five times the speed of sound.
The test vehicle, named the Reusable Launch Vehicle-Technology Demonstration (RLV-TD), was programmed to pitch its nose up, exposing silica tiles on its belly and carbon-carbon nose cap to the airflow during descent back into the thick, lower layers of the atmosphere.
"The vehicle's navigation, guidance and control system accurately steered the vehicle during this phase for safe descent," ISRO said. "After successfully surviving a high temperatures of re-entry with the help of its thermal protection system, RLV-TD successfully glided down to the defined landing spot over Bay of Bengal, at a distance of about 450 kilometers (279 miles) from Sriharikota, thereby fulfilling its mission objectives."
A ground station at the launch site and a shipborne terminal tracked the test craft.
"In this flight, critical technologies such as autonomous navigation, guidance and control, reusable thermal protection system and re-entry mission management have been successfully validated," ISRO said in a statement.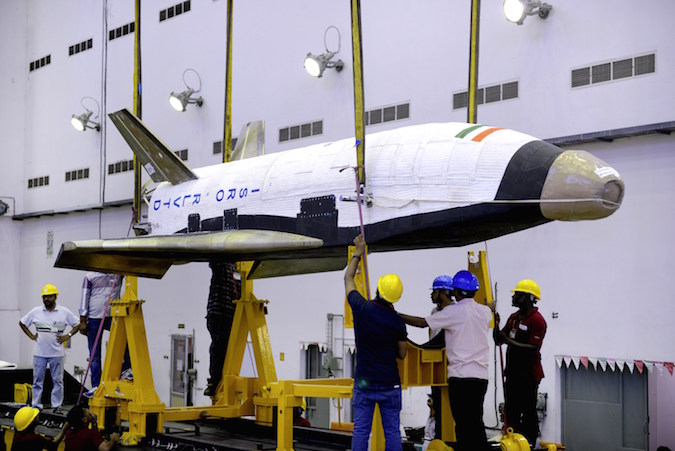 Indian space officials reportedly did not plan to recover the vehicle after splashdown.
Sensors on-board the demonstrator recorded pressures, temperatures and structural loads, and transmitted the measurements to ground stations in real-time.
India has successfully retrieved an uncrewed orbital capsule, and a suborbital vehicle billed as a pathfinder for a future piloted space transportation system. But Monday's $14 million experiment marked the first time India flew a winged vehicle at hypersonic speeds.
ISRO plans future test flights of a similar winged vehicle to demonstrate autonomous landing on a runway, powered cruise flight, and hypersonic flight using air-breathing propulsion, the space agency said.
An operational reusable launch vehicle based on the winged space plane design will be at least five times larger than the SUV-sized craft tested Monday.
The first model has no on-board engines, while a full-scale reusable launcher will have two stages, carry air-breathing engines, and have conventional rocket thrusters.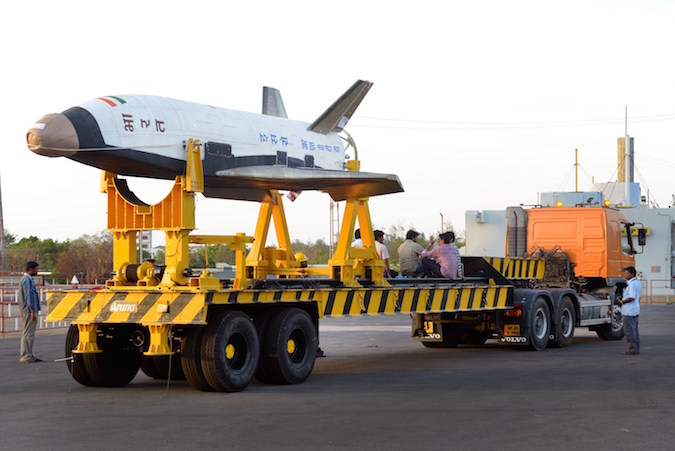 "The cost of access to space is the major deterrent in space exploration and space utilization," ISRO said on its website. "A reusable launch vehicle is the unanimous solution to achieve low cost, reliable and on-demand space access."
A.S. Kiran Kumar, ISRO's chairman, told the Hindu newspaper before Monday's flight that the hypersonic experiment is "a very preliminary step" in the development of a reusable rocket.
"We have to go a long way," he said, according to the Hindu. "But these are very essential steps we have to take."
Indian officials said a domestic operational reusable launcher based on the technologies demonstrated Monday could be 15 years away.
More photos of the test launch are posted below.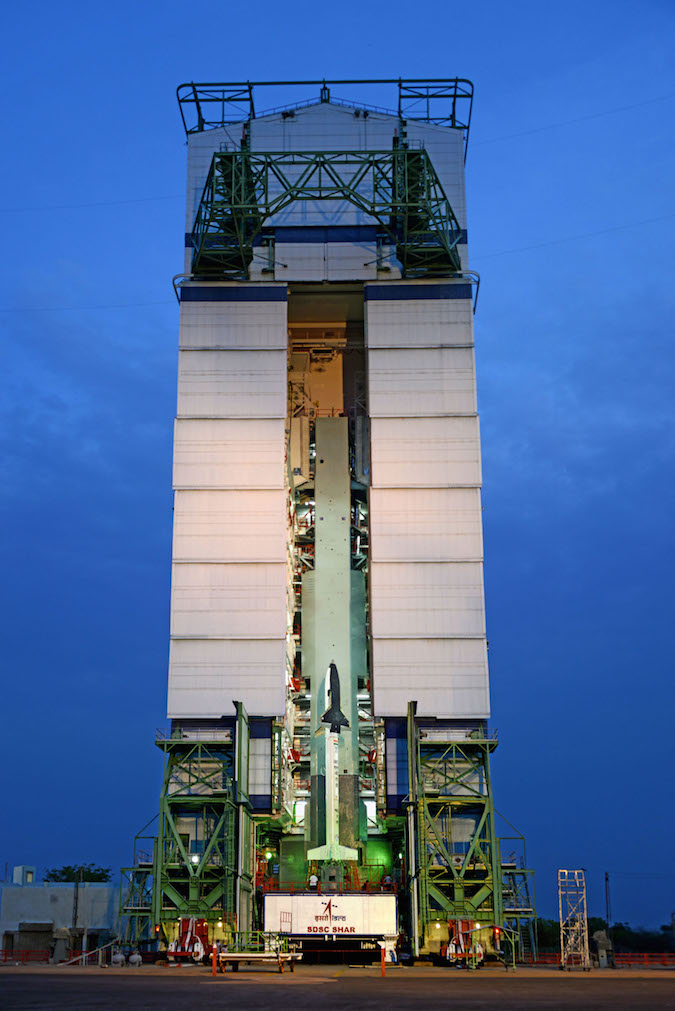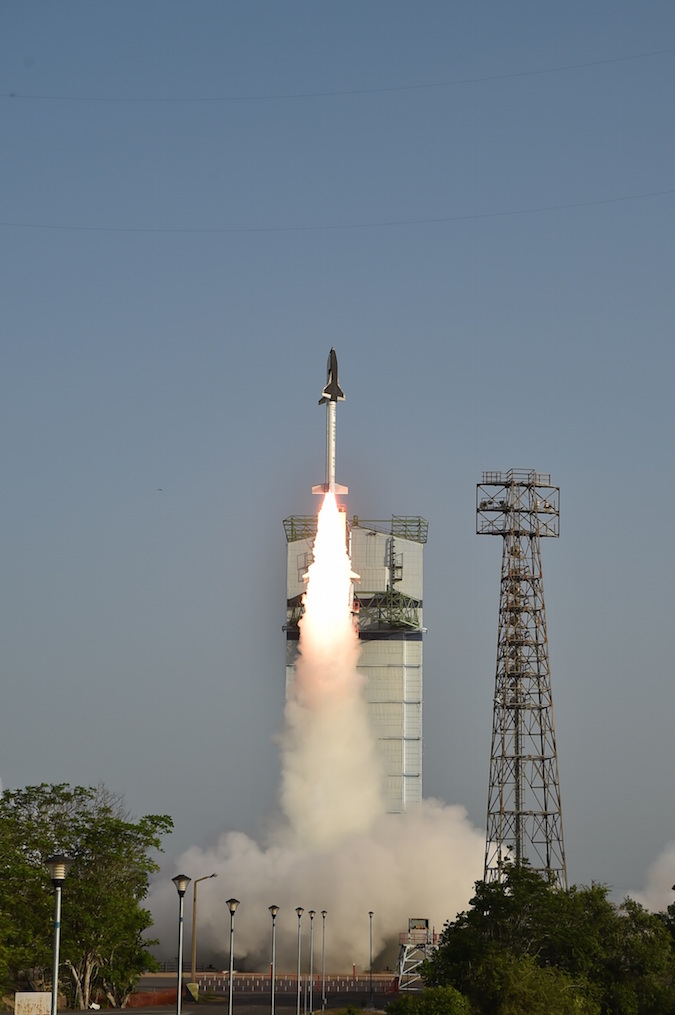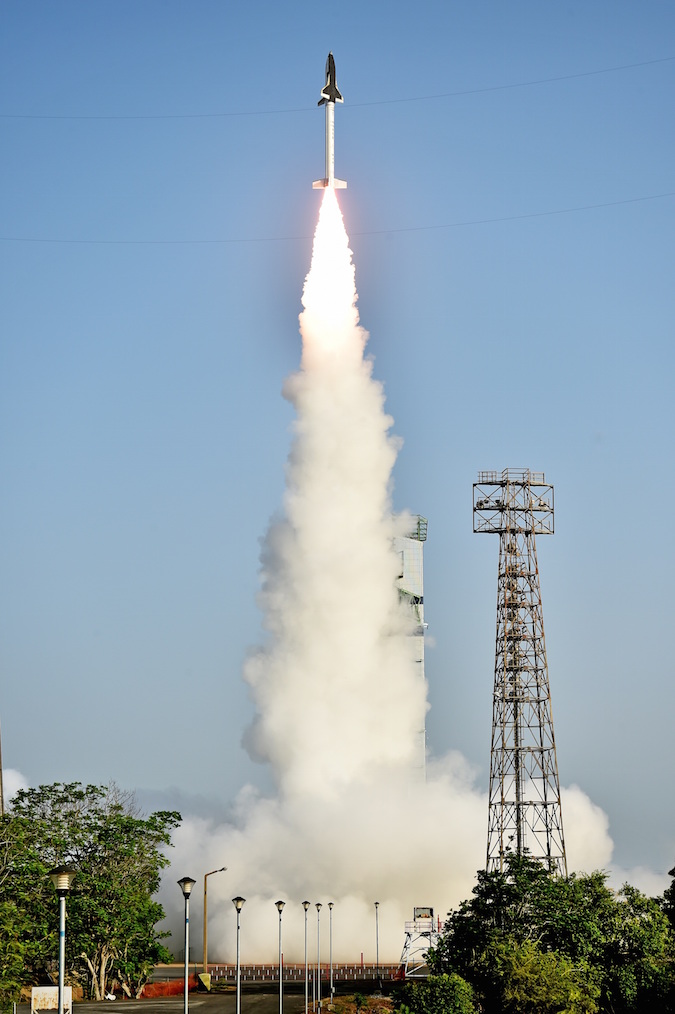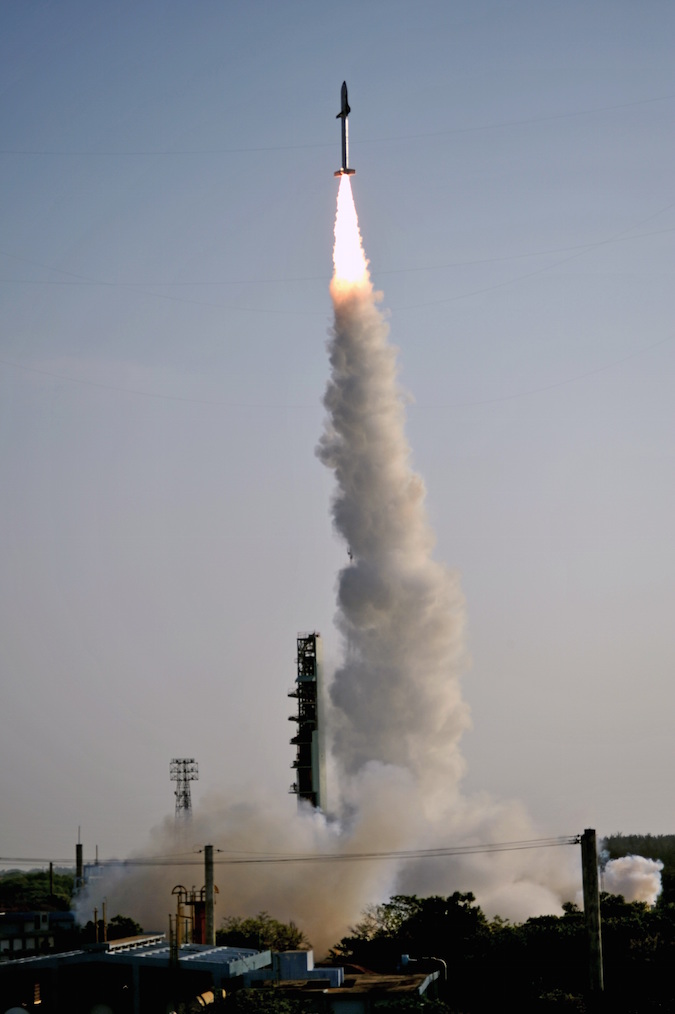 Email the author.
Follow Stephen Clark on Twitter: @StephenClark1.