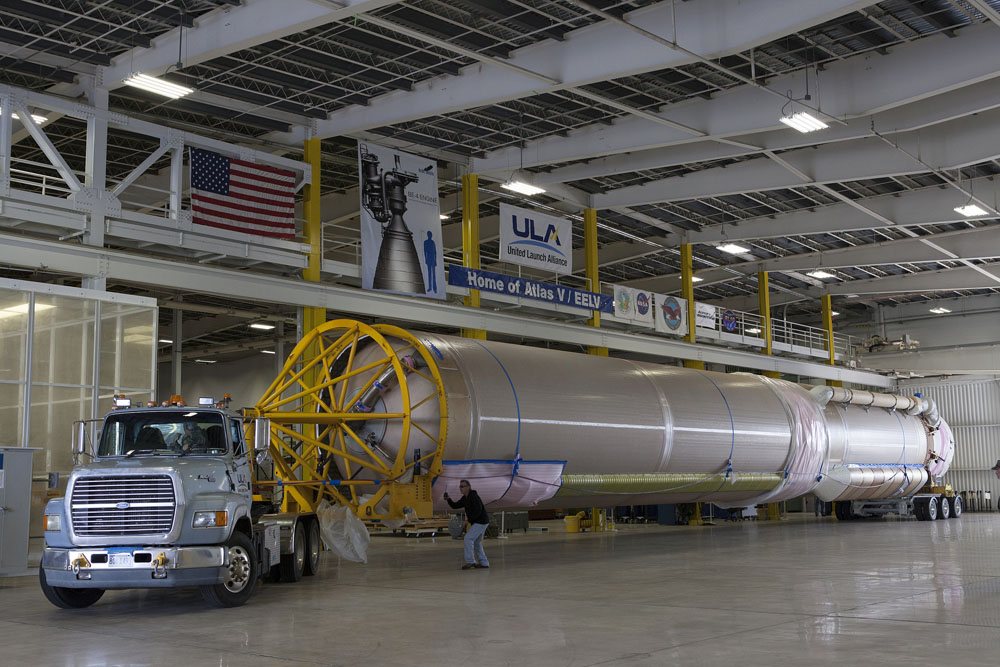 CAPE CANAVERAL — As the internal investigation continues into the first stage performance trouble on the last Atlas 5 rocket launch, the next mission on the manifest has slipped to May 27.
Originally planned for May 5, the flight of the Navy's fifth and final planned Mobile User Objective System communications satellite has been postponed twice while engineers work to determine the exact cause of the anomaly.
The Atlas 5 rocket that launched the commercial Orbital ATK resupply ship to the International Space Station on March 22 experienced as early cutoff to the first stage by six seconds due to a "fuel system" problem.
The Centaur upper stage burned for a minute longer than scheduled to make up the velocity shortfall, ultimately achieving the correct orbit and deploying Cygnus.
The cargo freighter successfully rendezvoused with the space station and delivered over 7,000 pounds of supplies.
But needing to determine root cause of the premature first stage shutdown and devise any corrective actions on the following rockets led officials to delay the MUOS No. 5 launch, initially to May 12 and now to May 27.
Stacking of the rocket has not yet started the Vertical Integration Facility. The first stage remains at the Atlas Spaceflight Operations Center high bay.
The Lockheed Martin-built MUOS spacecraft remains at the Astrotech processing facility in Titusville.
See earlier Cygnus OA-6 coverage.
Our Atlas archive.