Check out a pictorial retrospective on Friday's launch of three new space station crew members from Kazakhstan, riding an iconic Soyuz booster to orbit and arriving at the 250-mile-high research complex less than six hours later.
NASA astronaut Jeff Williams, kicking off his fourth voyage to the International Space Station, is set to take command of the orbiting laboratory in June. He was joined on Friday's launch by Alexey Ovchinin, who sat in the commander's seat of the Soyuz TMA-20M ferry craft, and flight engineer Oleg Skripochka.
Liftoff of the Soyuz rocket from the Baikonur Cosmodrome occurred at 2126 GMT (5:26 p.m. EDT) Friday, or 3:26 a.m. local time Saturday at the historic Kazakh launch base.
The solar-powered Soyuz spaceship docked to the space station's Poisk module at 0309 GMT (11:09 p.m. EDT), about 5 hours and 43 minutes later.
Read our full story.
The photos below show the crew receiving a traditional prelaunch blessing from a Russian Orthodox priest, suiting up in their Sokol spacesuits, and riding to Launch Pad No. 1 at the Baikonur Cosmodrome for boarding of the Soyuz TMA-20M spacecraft.
The final few photos in the gallery were tweeted by astronauts Tim Peake and Tim Kopra from aboard the space station, showing the Soyuz capsule on final approach and Jeff Williams floating into the complex after docking.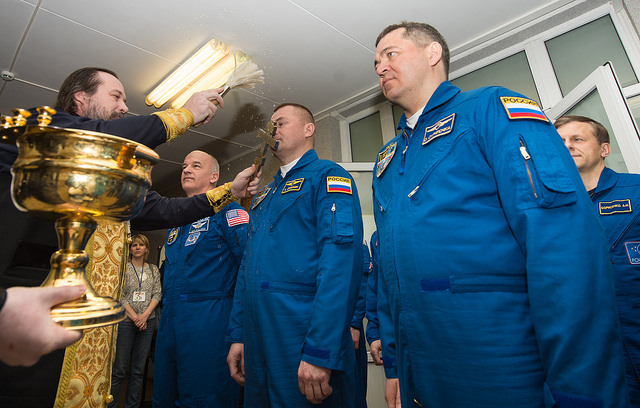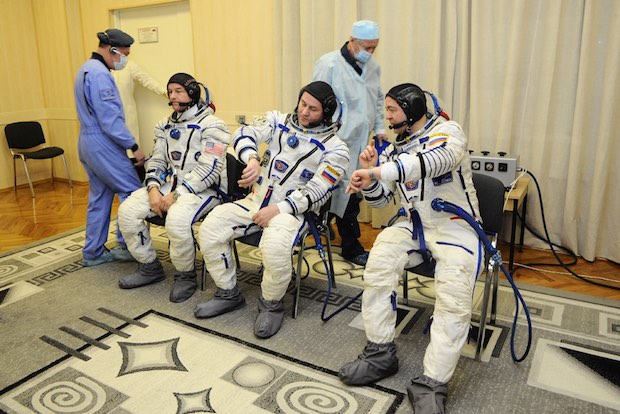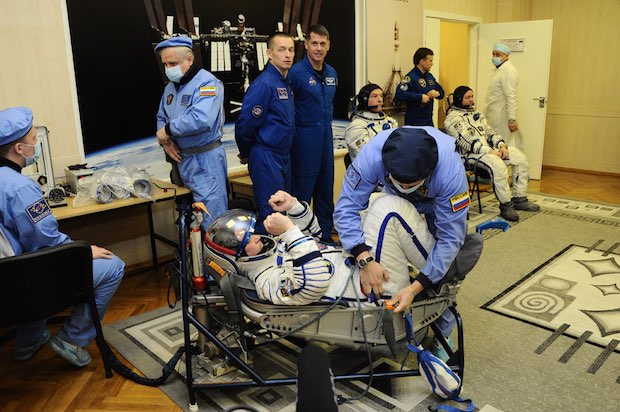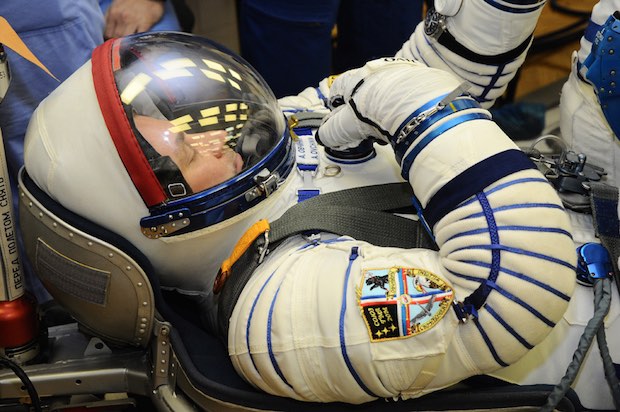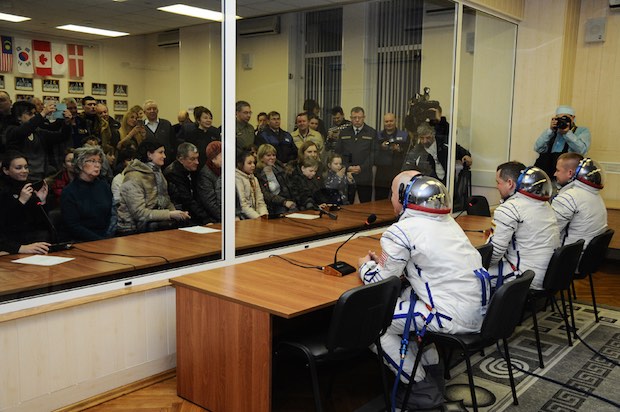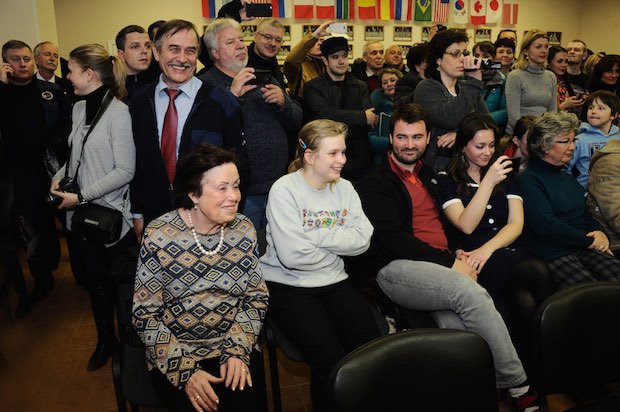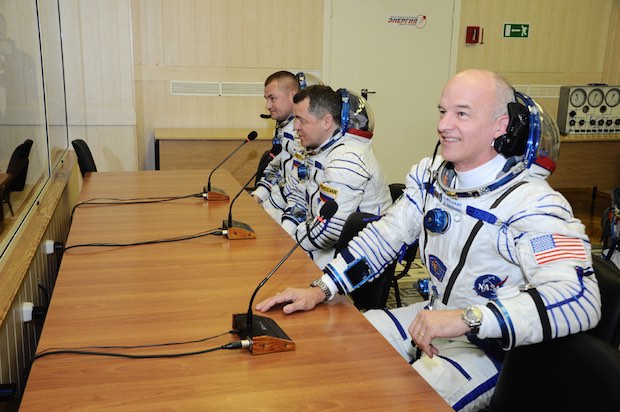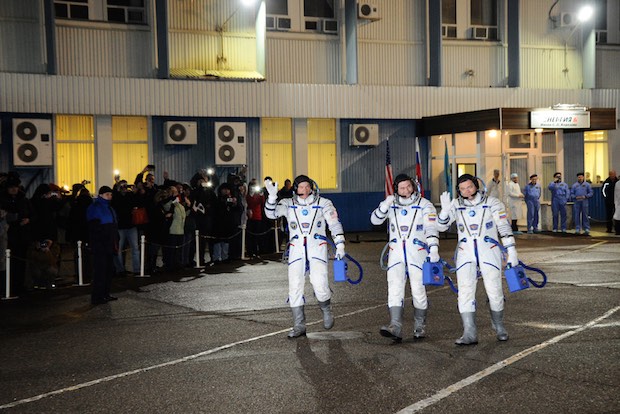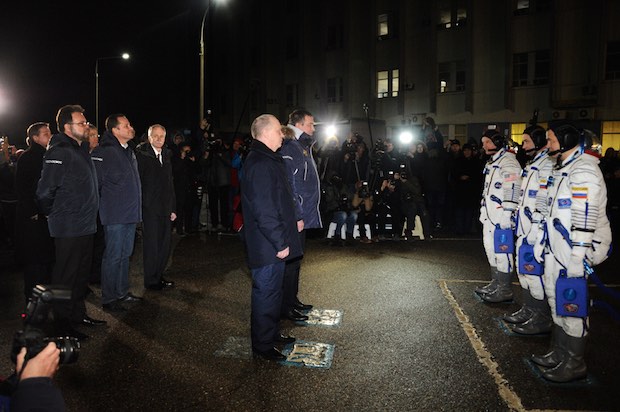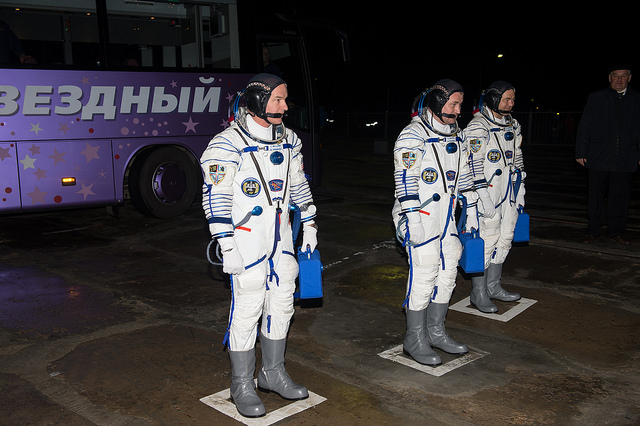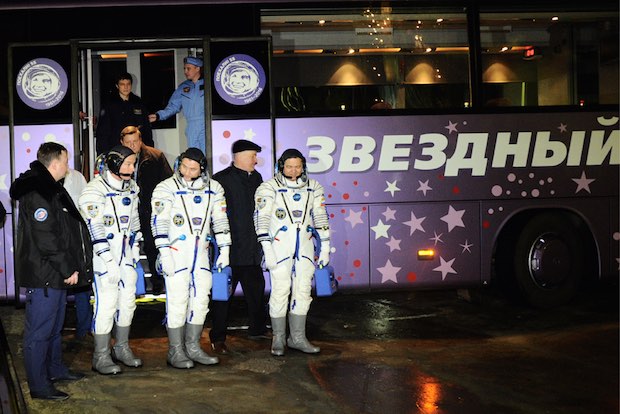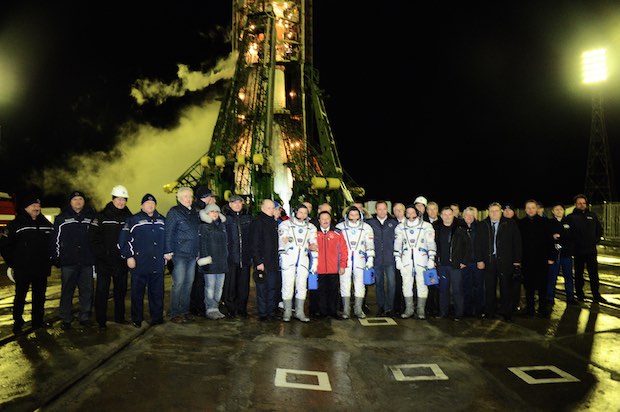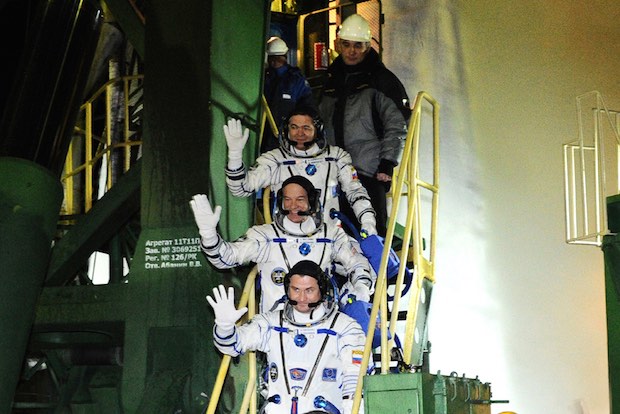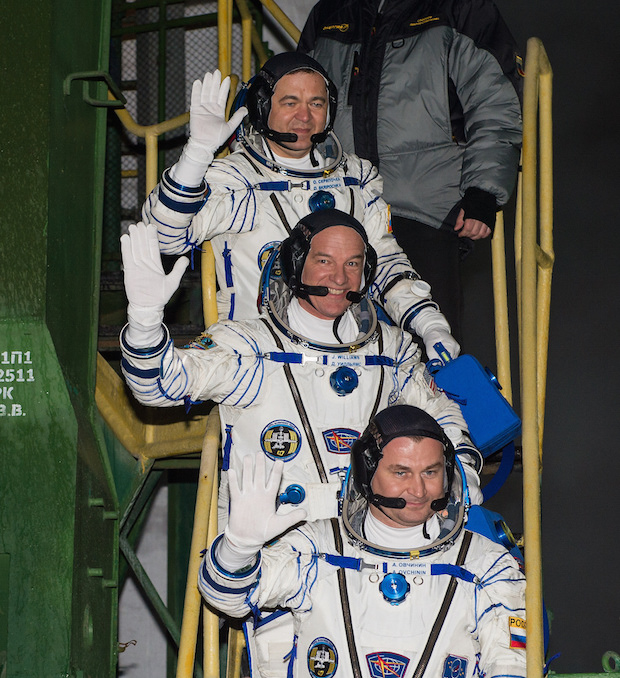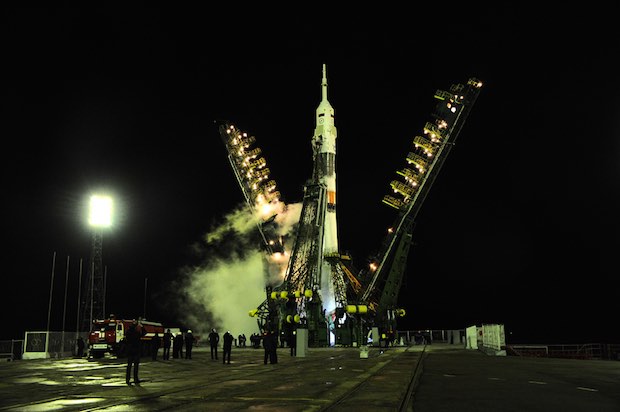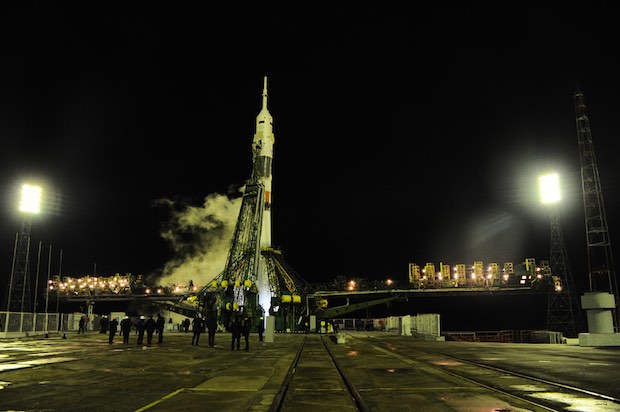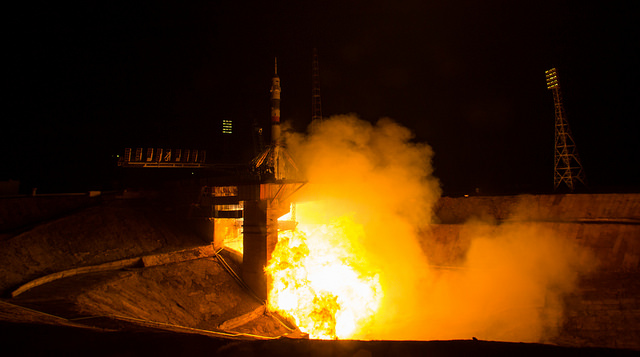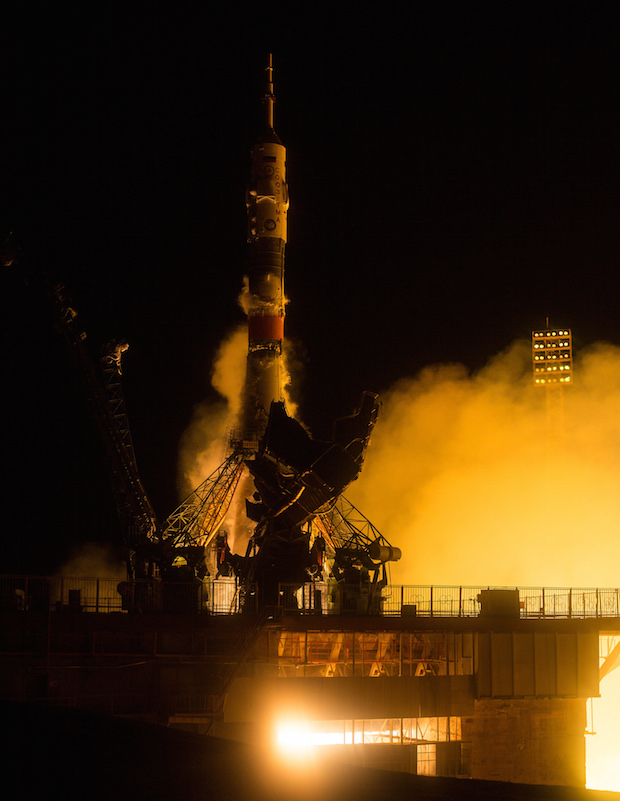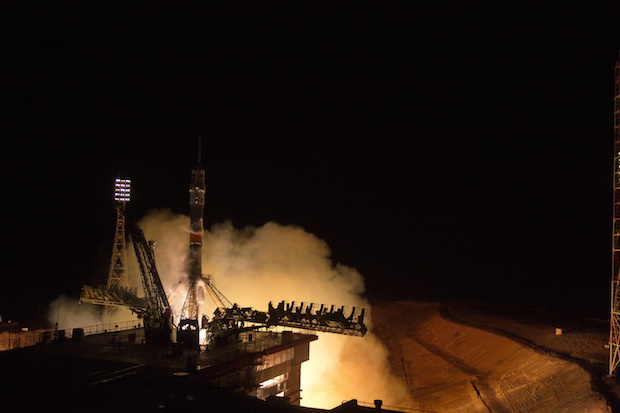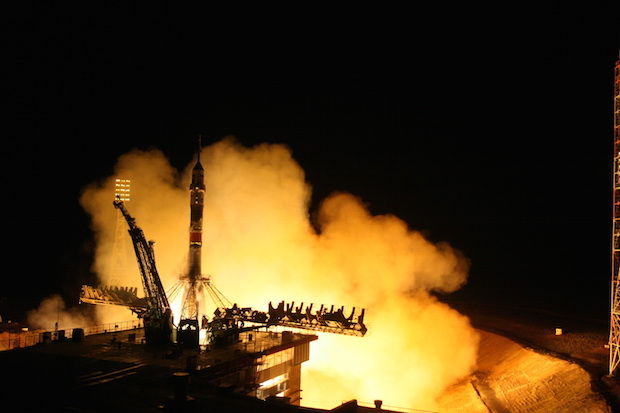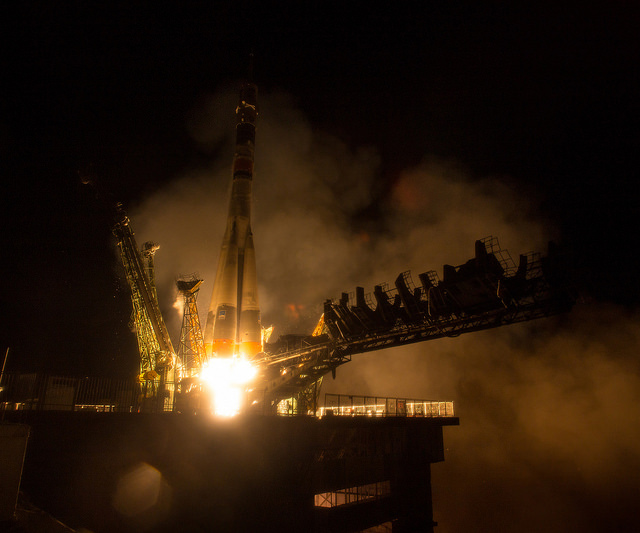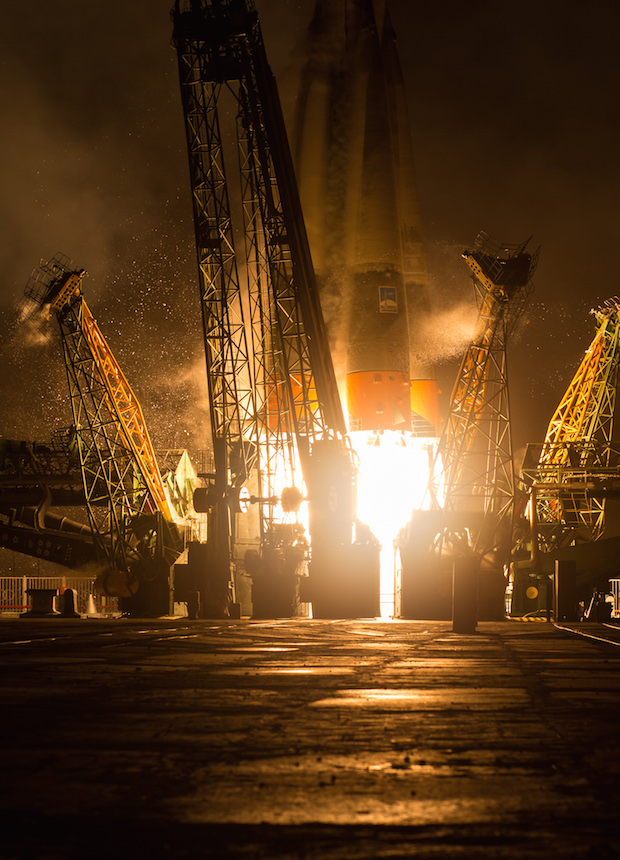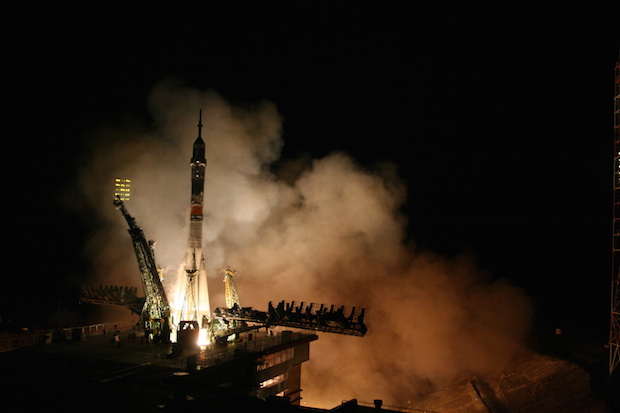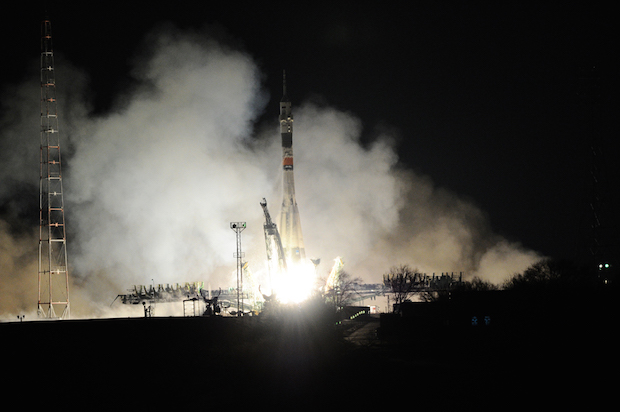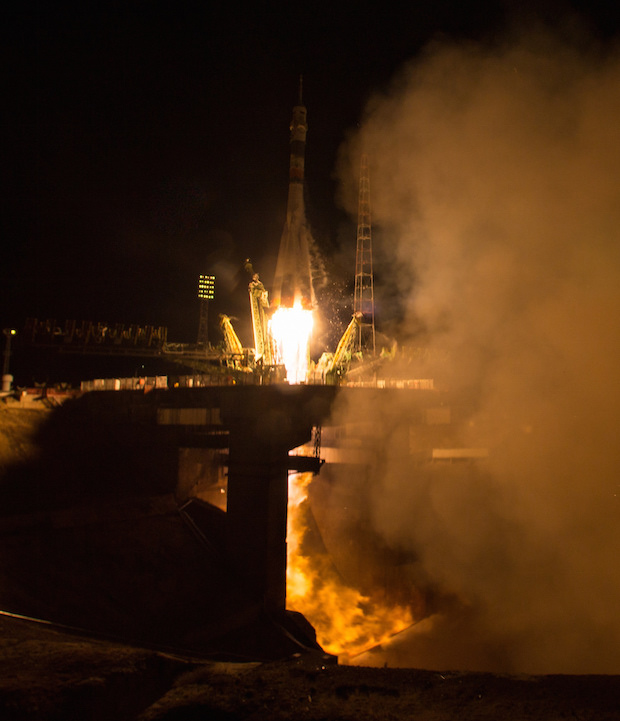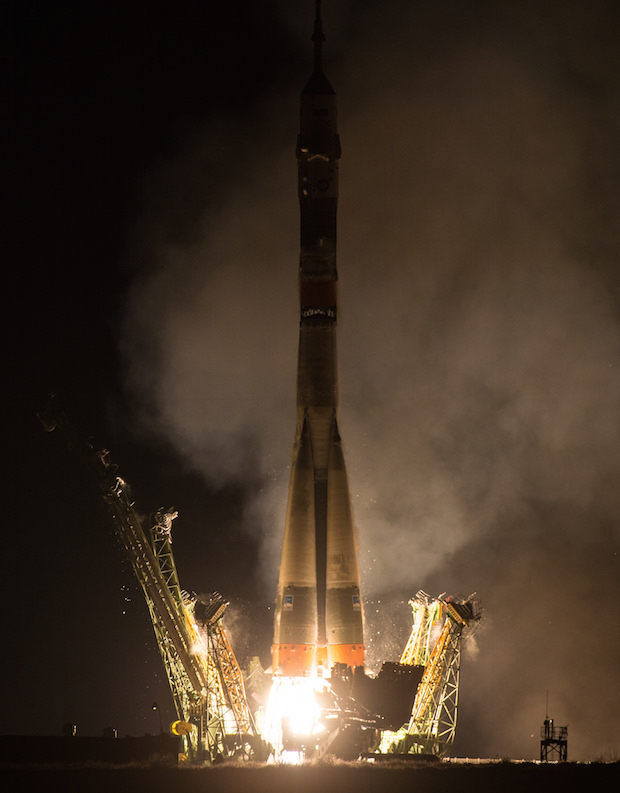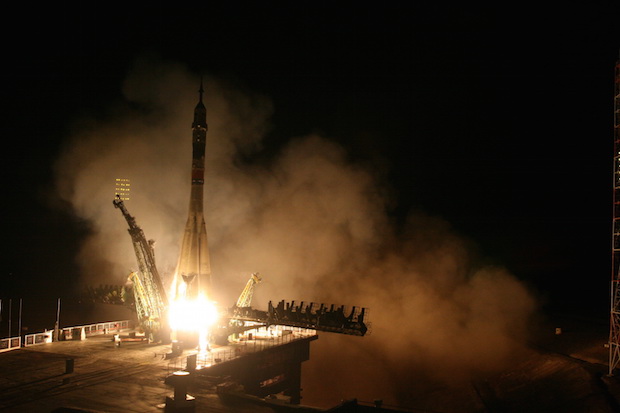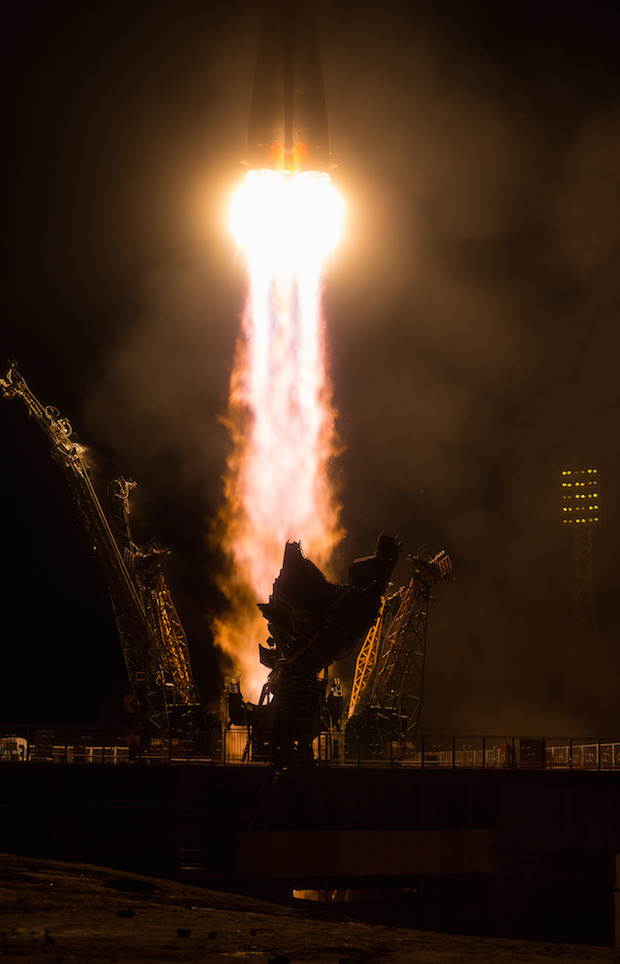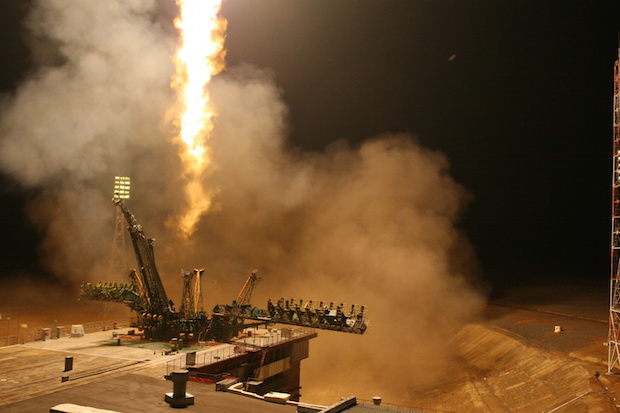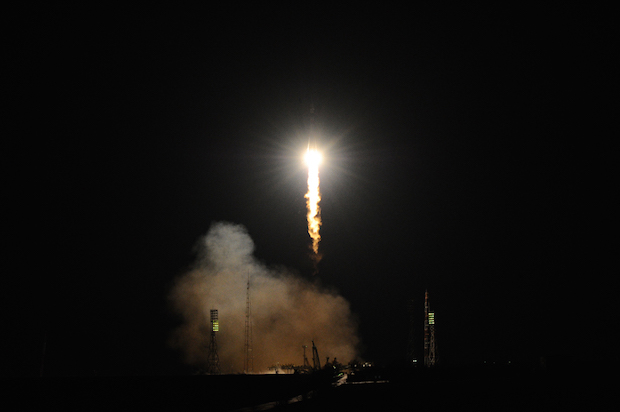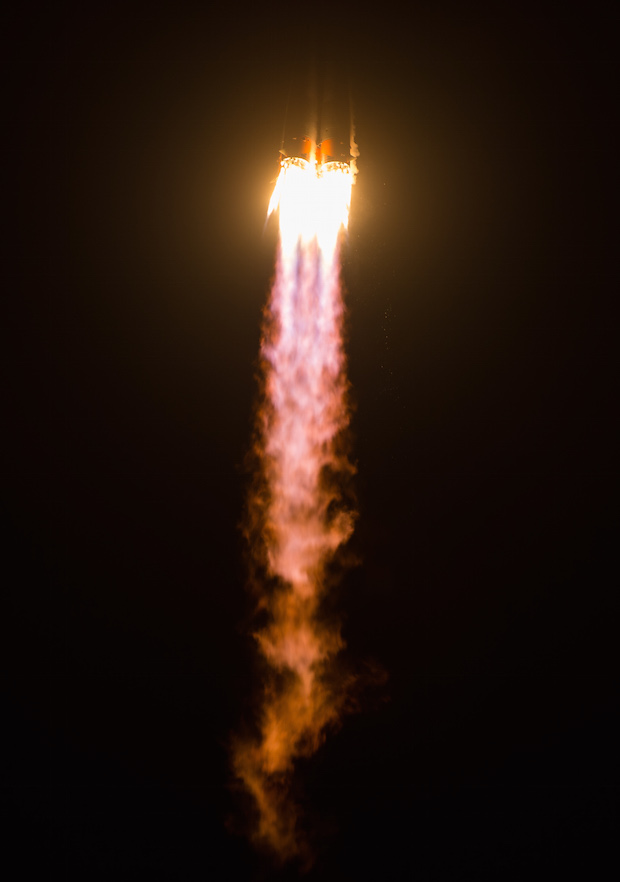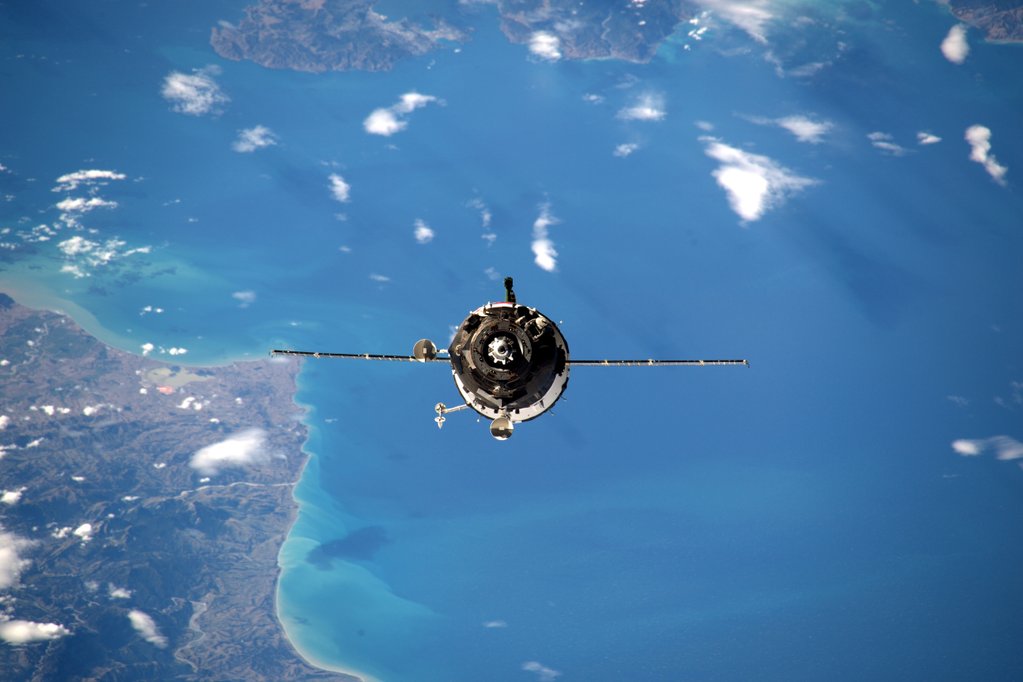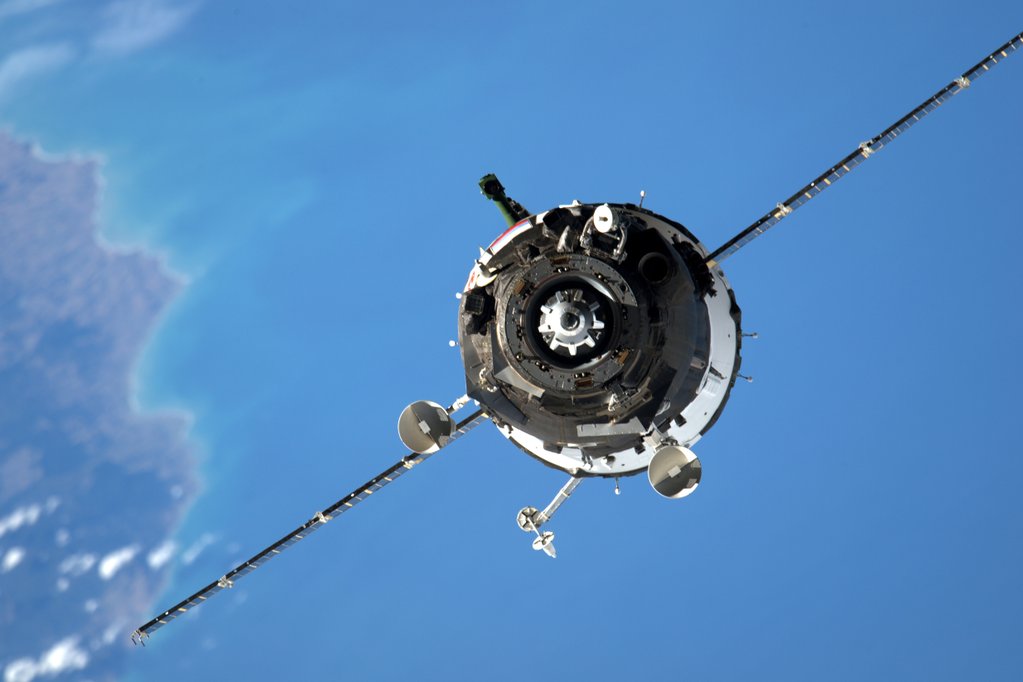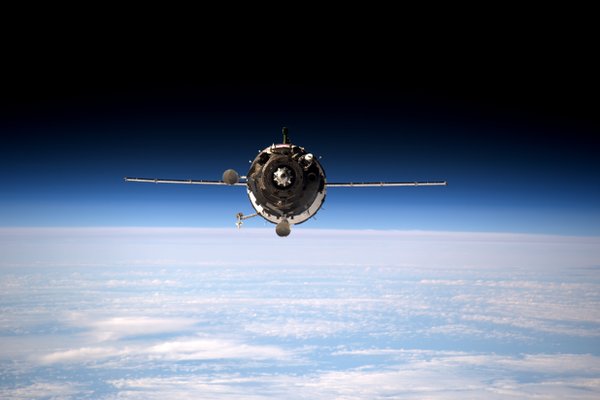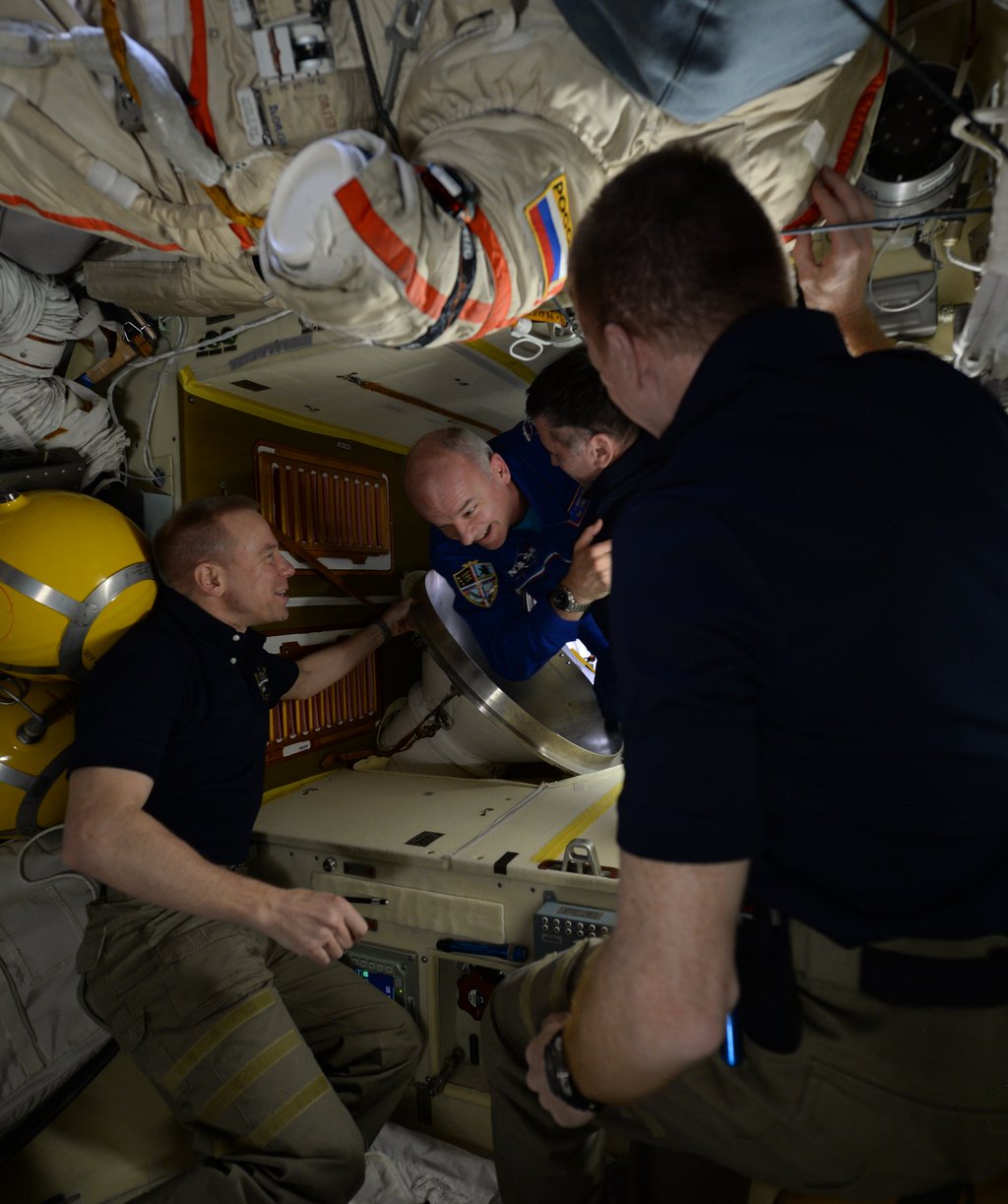 Email the author.
Follow Stephen Clark on Twitter: @StephenClark1.