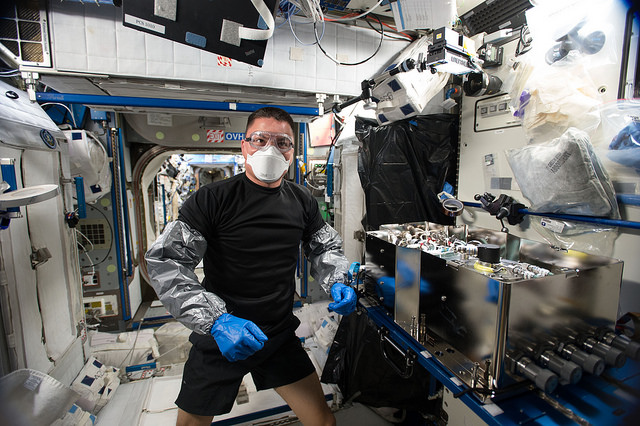 A record number of would-be space travelers have applied to join NASA's corps of astronauts to fly aboard the International Space Station, the Orion crew capsule, or commercial spaceships built by Boeing and SpaceX, the space agency announced Friday.
NASA said more than 18,300 people submitted applications to be part of the agency's 2017 astronaut class. That is almost three times the number of applications NASA received in 2012 for the most recent group.
The glut of applications NASA received by this year's Feb. 18 due date shattered the previous record of 8,000 in 1978, when the space agency selected its first female and minority astronauts.
NASA officials expect to pick 8-14 individuals to become astronaut candidates, who will report to the Johnson Space Center in Houston to undergo two years of training on spacecraft systems, spacewalking skills and teamwork, Russian language and other important skills, the agency said in a press release.
"It's not at all surprising to me that so many Americans from diverse backgrounds want to personally contribute to blazing the trail on our journey to Mars," said NASA Administrator Charlie Bolden, who flew in space four times. "A few exceptionally talented men and women will become the astronauts chosen in this group who will once again launch to space from U.S. soil on American-made spacecraft."
For comparison, NASA selected 35 astronauts from the 8,000 applications it received for the 1978 class. The agency needed to fill seats on space shuttle missions, which flew up to nine times per year, but was originally projected to fly more often.
With the space shuttle now retired, NASA has fewer spaceflight seats available for astronauts, which spend time between missions in management and engineering support positions.
NASA lists 47 astronauts on its active roster, plus dozens more former astronauts elevated to management roles and ineligible for a flight assignment.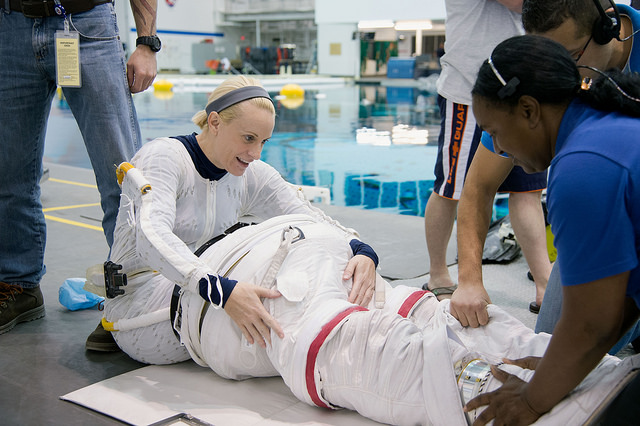 U.S. astronauts currently fly on the International Space Station, launching and landing on Russian Soyuz spacecraft in Kazakhstan. The research lab's six-person crew usually includes three Russian cosmonauts, two U.S. astronauts and a crew member from an international partner agency in Europe, Japan, or Canada.
The end of the shuttle program drastically cut the number of flight opportunities available to NASA's cadre of astronauts, from up to 50 seats per year in the 1990s to around four annual slots today. With the declining number of space missions, the size of NASA's astronaut corps today is a third its size in 2000.
But NASA eyes more missions in coming years.
With Boeing and SpaceX scheduled to begin regular crew rotation flights to the space station from Cape Canaveral by 2018, U.S. astronauts see their chances to fly in space double.
Each commercial crew mission by Boeing and SpaceX will carry four NASA astronauts between Earth and the space station orbiting 250 miles up, allowing managers to increase the size of the outpost's crew from six to seven. The extra crew member will effectively double the amount of time devoted to scientific research on the station, which requires significant crew time for maintenance and upkeep.
NASA may also send extra astronauts to the space station for a few weeks on short-duration flights.
While most will launch on Atlas 5 and Falcon 9 rockets from Florida, U.S. astronauts will continue to occasionally launch on Russian Soyuz capsules, and NASA plans to invite Russian cosmonauts to fly on Boeing and SpaceX spaceships, officials said.
The astronauts joining NASA in the 2017 class will also be eligible for missions in the 2020s to deep space aboard the Space Launch System and the Orion crew capsule, which engineers are designing to carry humans to destinations around the moon, an asteroid and eventually Mars.
Before NASA announces its selections in mid-2017, a review board will assess each candidate's qualifications and invite the top finalists to Houston for interviews.
NASA's minimum requirements for the astronaut jobs included a bachelor's degree in engineering, biological science, physical science, computer science, or mathematics, but stated that an advanced degrees was desired.
The job listing also said candidates must have at least three years of related professional experience, or at least 1,000 hours of pilot-in-command time in jet aircraft. The candidates must also pass a NASA physical.
"We have our work cut out for us with this many applications," said Brian Kelly, director of Flight Operations at Johnson, in a press release. "But it's heartening to know so many people recognize what a great opportunity this is to be part of NASA's exciting mission. I look forward to meeting the men and women talented enough to rise to the top of what is always a pool of incredible applicants."
Email the author.
Follow Stephen Clark on Twitter: @StephenClark1.