Riding on its side aboard a rail car, a Proton rocket trekked to its launch pad Tuesday at the Baikonur Cosmodrome in Kazakhstan with a Eutelsat television broadcast satellite ready for liftoff Friday.
The Proton rocket reached Complex 200 at the Baikonur Cosmodrome early Tuesday, then hydraulic lifts hoisted the rocket vertical before mobile access platforms wheeled into position around the launcher.
The booster is set for launch Friday at 2220 GMT (5:20 p.m. EST) on the Proton's first mission of 2016.
The Eutelsat 9B satellite mounted on the tip of the Proton rocket is kicking off a 15-year mission to increase Eutelsat's capacity for television and video services in Europe.
Airbus Defense and Space built Eutelsat 9B, which weighs about 11,380 pounds (5,162 kilograms) at launch, with a wide area communications beam to cover Europe and four regional Ku-band beams over Germany, Greece, Italy, and the Nordic countries with the Baltics and Ukraine.
The 191-foot-tall (58-meter) rocket will propel Eutelsat 9B and a Breeze M upper stage on a suborbital trajectory less than 10 minutes after launch from Kazakhstan.
The hydrazine-burning Breeze M engine will ignite five times to raise Eutelsat 9B's altitude and move it closer to the equator, eventually releasing the satellite at 0732 GMT (2:32 a.m. EST) Saturday.
The mission's target orbit has an apogee, or high point, of 22,180 miles (35,696 kilometers), a perigee, or low point, of 2,761 miles (4,444 kilometers) at an angle of 12.18 degrees to the equator, according to flight data released by International Launch Services, the U.S.-based company which manages commercial Proton flights.
Eutelsat 9B's on-board thrusters will maneuver the spacecraft to its final orbital position nearly 22,300 miles (36,000 kilometers) over the equator. The satellite is destined to operate from 9 degrees west longitude, replacing the Eutelsat 9A satellite launched in 2006.
Eutelsat 9B will focus on digital television and direct-to-home broadcasting, according to Eutelsat.
The satellite also hosts a laser communications terminal for the European Space Agency's new data relay service aimed at facilitating faster links between spacecraft in low Earth orbit and ground controllers.
The European Data Relay System will enable the near-instantaneous transmission of imagery from Europe's Sentinel Earth observation satellites, which carry complementary laser communications devices to link with the payload aboard Eutelsat 9B, known as EDRS-A.
Another EDRS satellite is set for launch in 2017 to expand the network's coverage area. ESA, the European Commission and Airbus, the system's industrial operator, eventually plan up to four EDRS laser terminals spread around the world for global coverage.
Future users of the data relay system could include the International Space Station and airborne drones.
The optical communications link offered by EDRS can pass data at a rate of 1.8 gigabits per second, much faster than possible with traditional radio telecom systems.
More photos of Tuesday's Proton rocket rollout are posted below.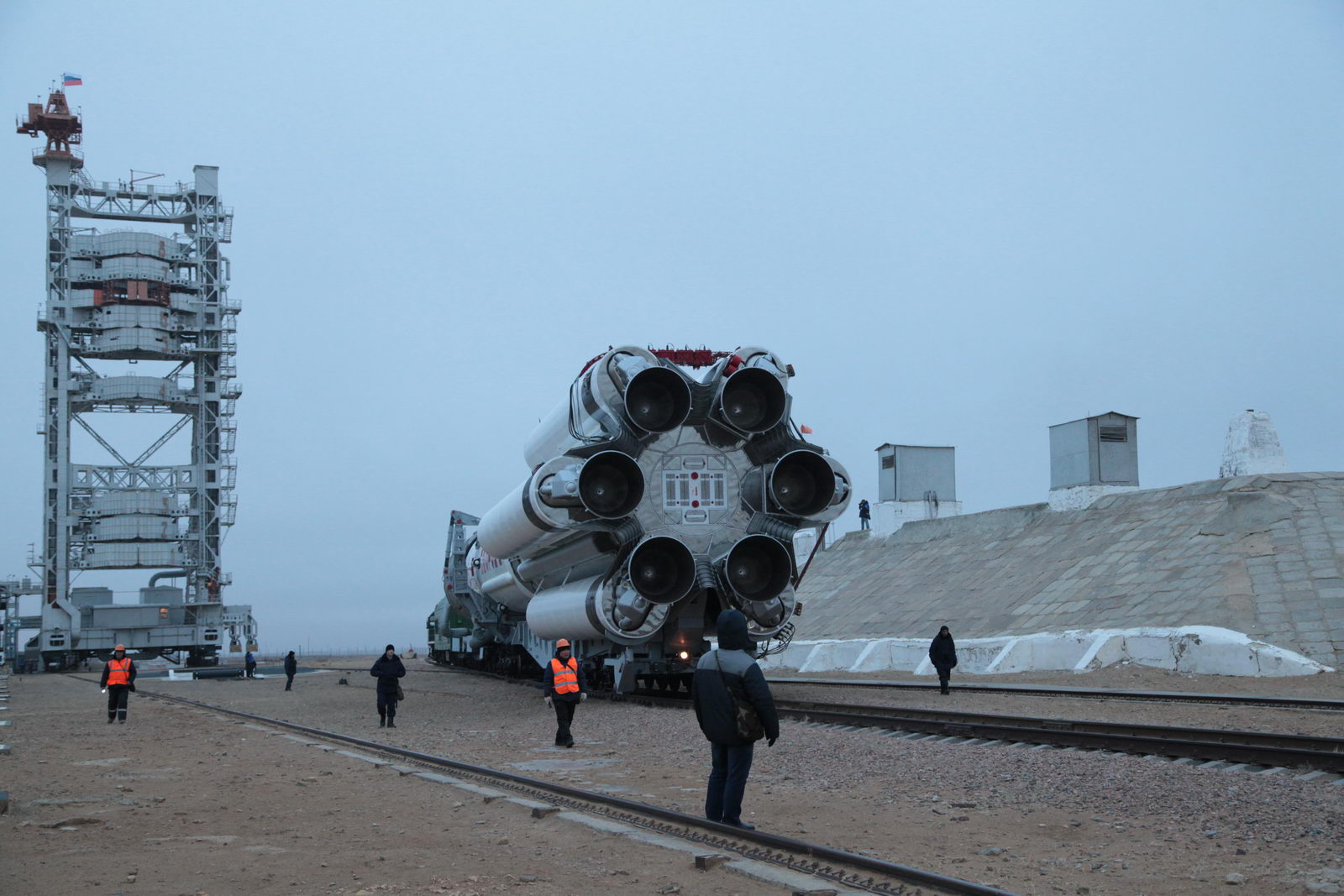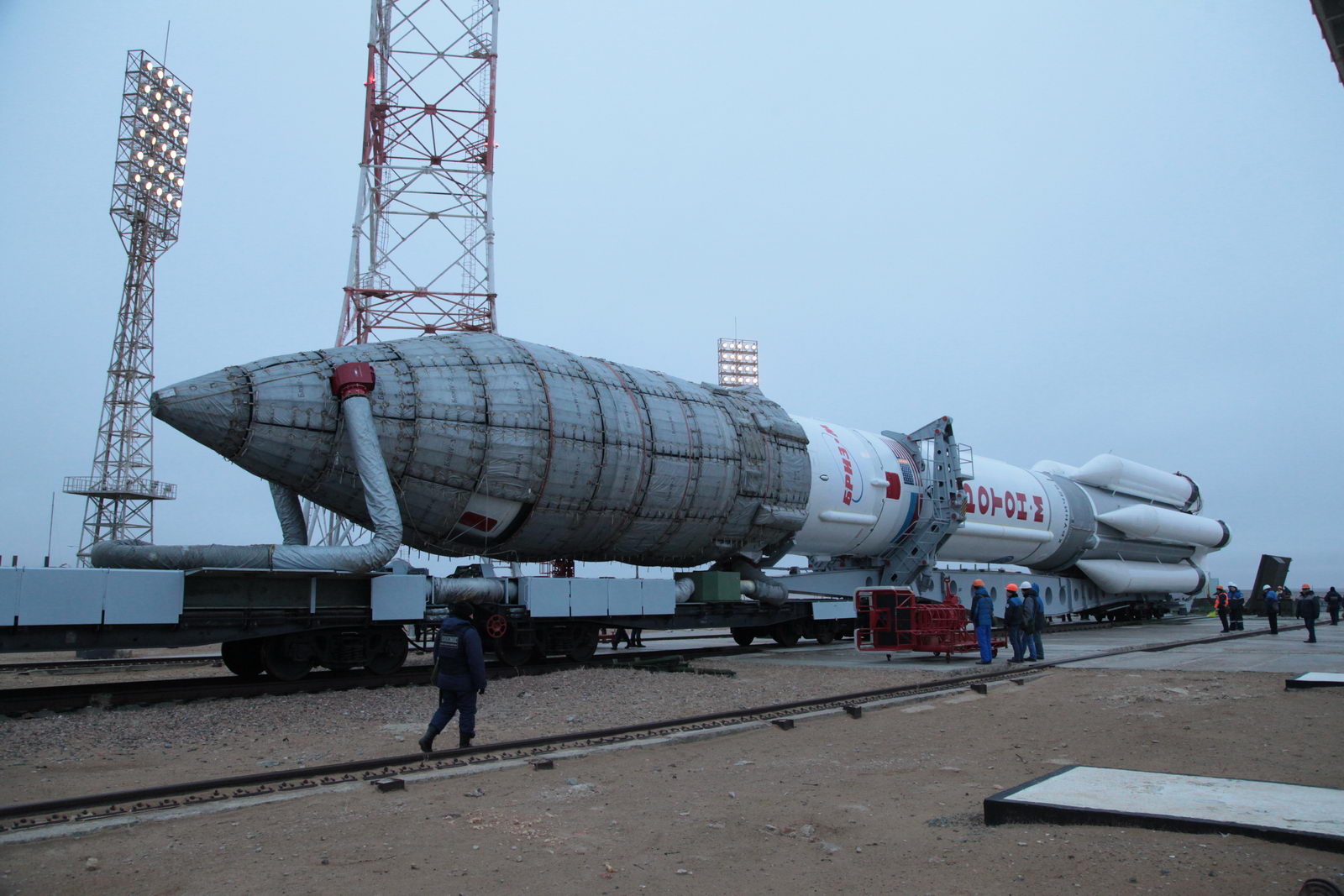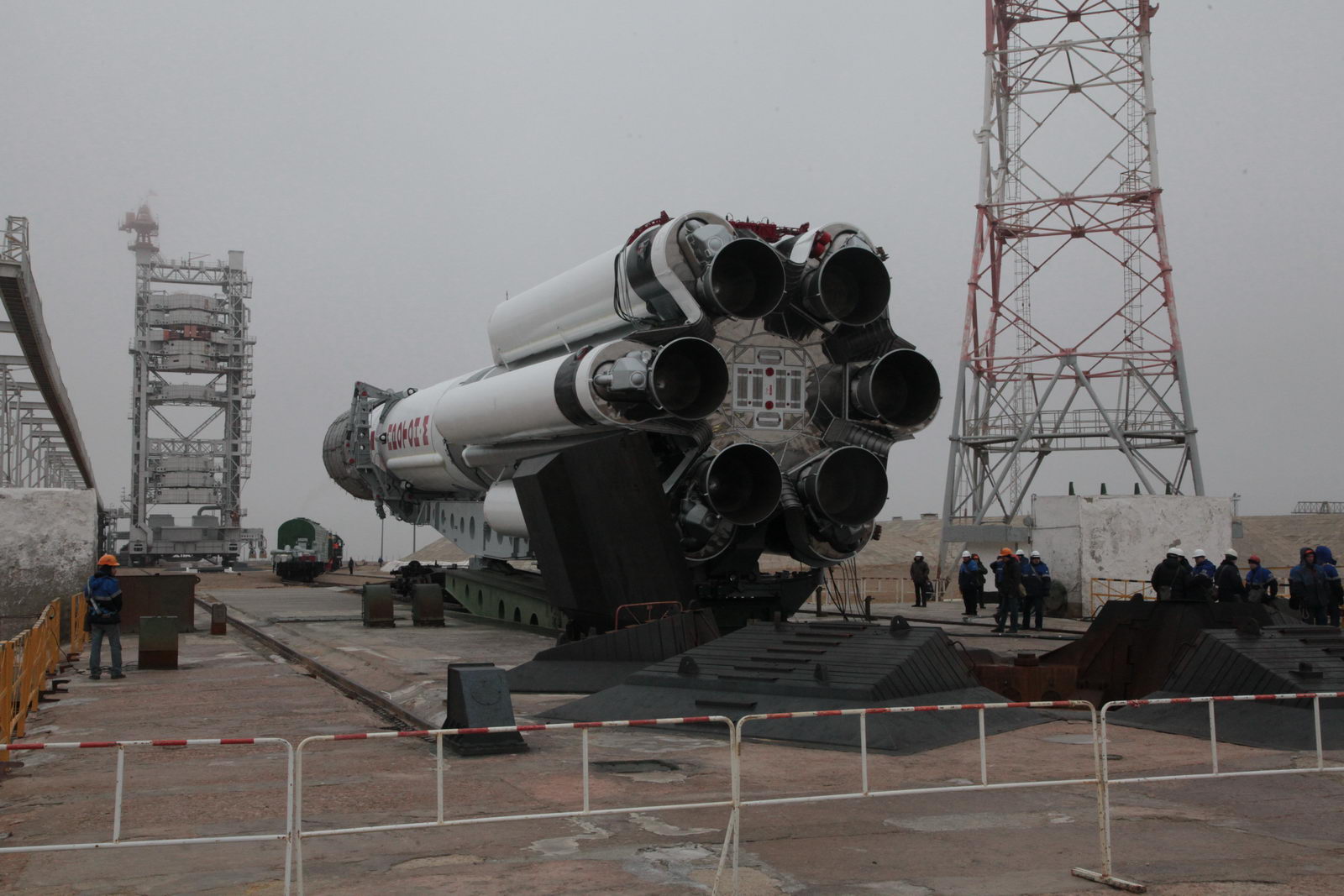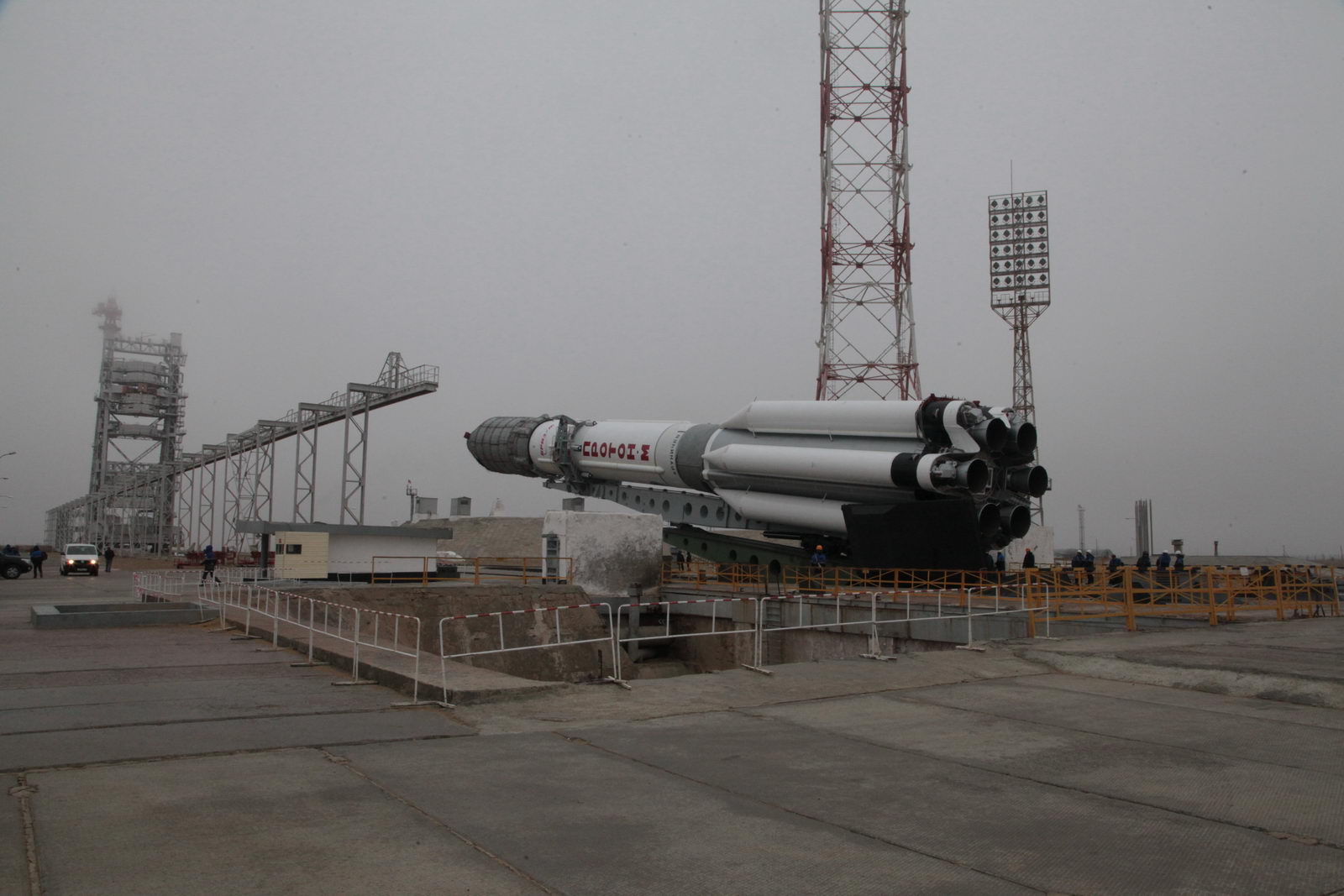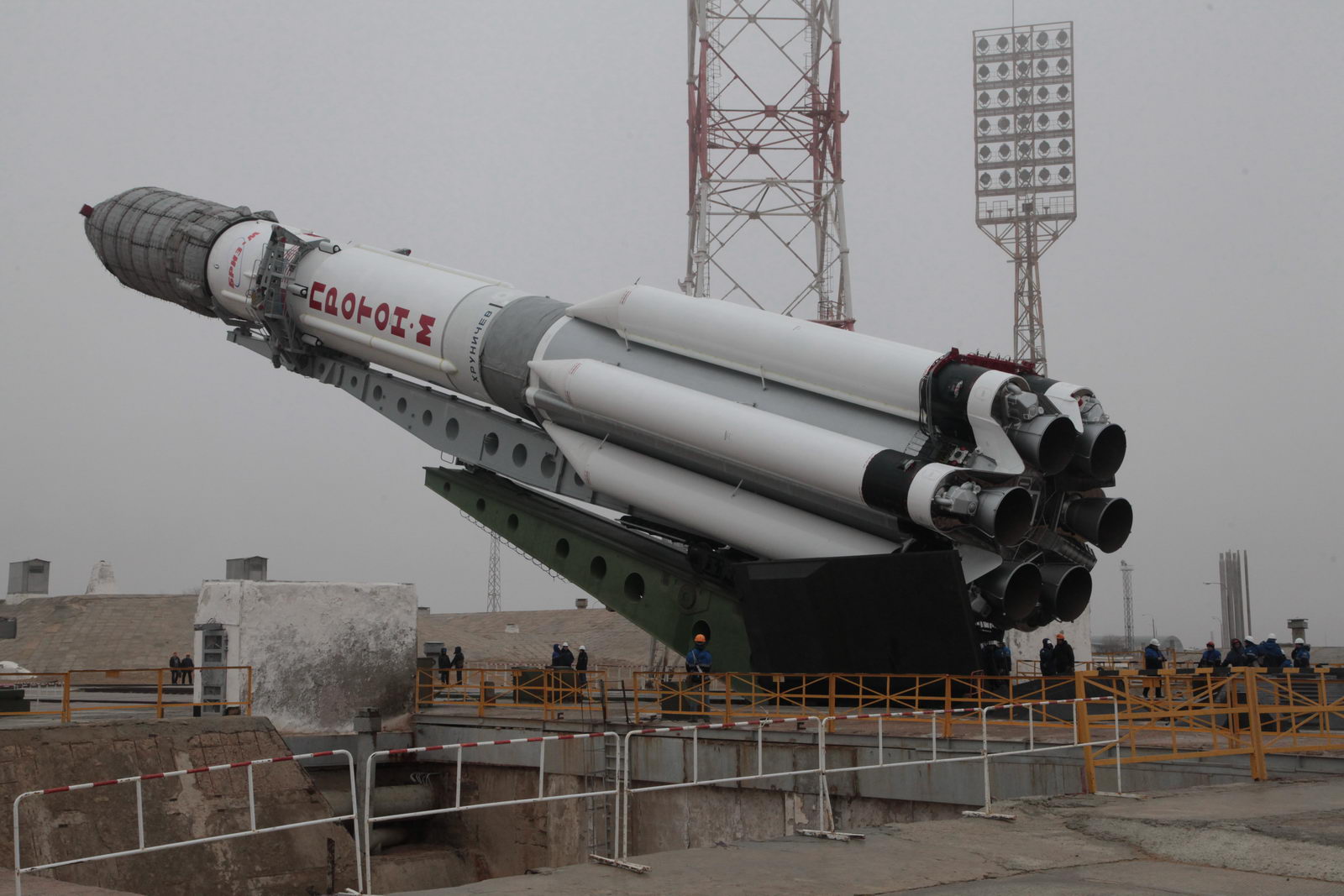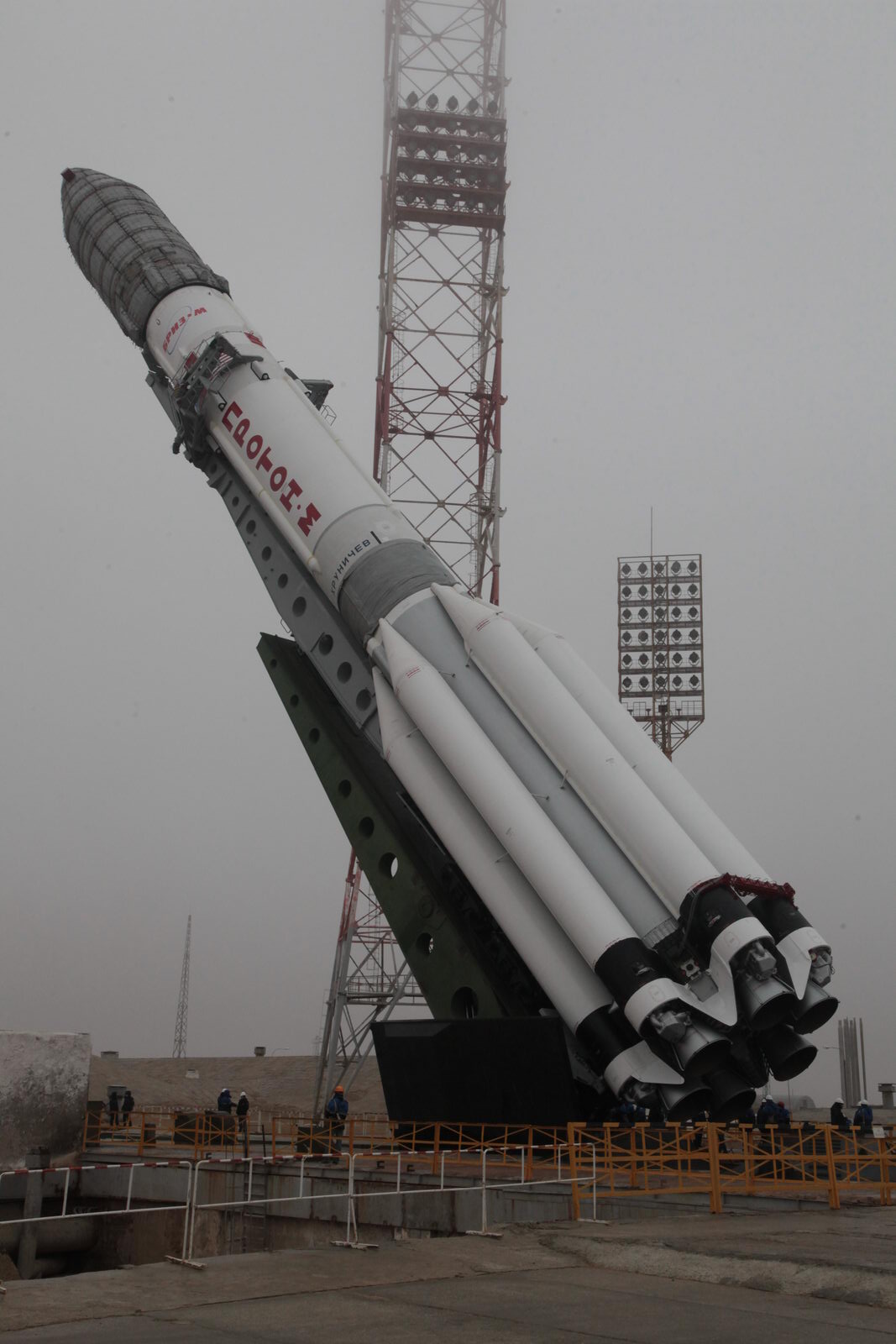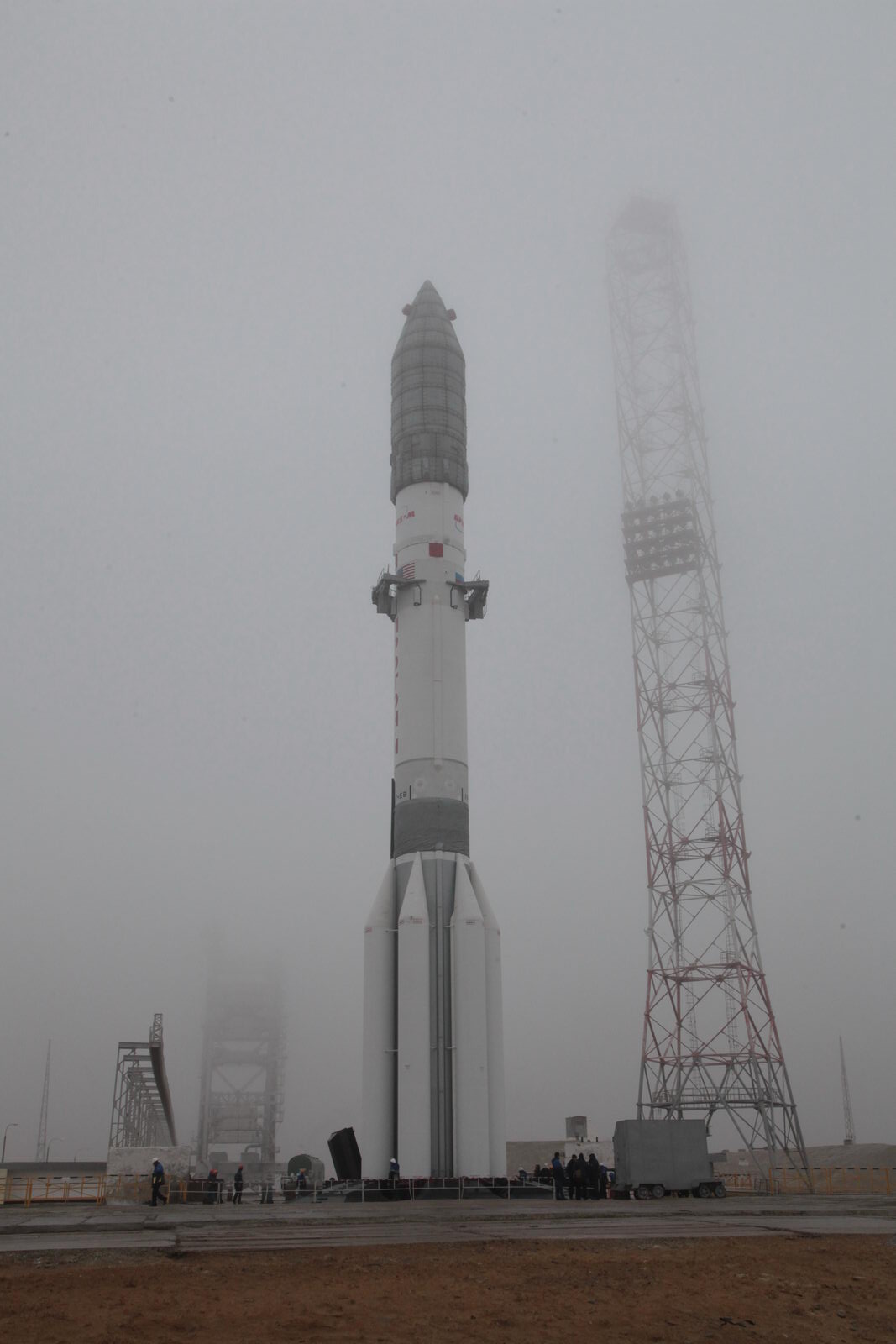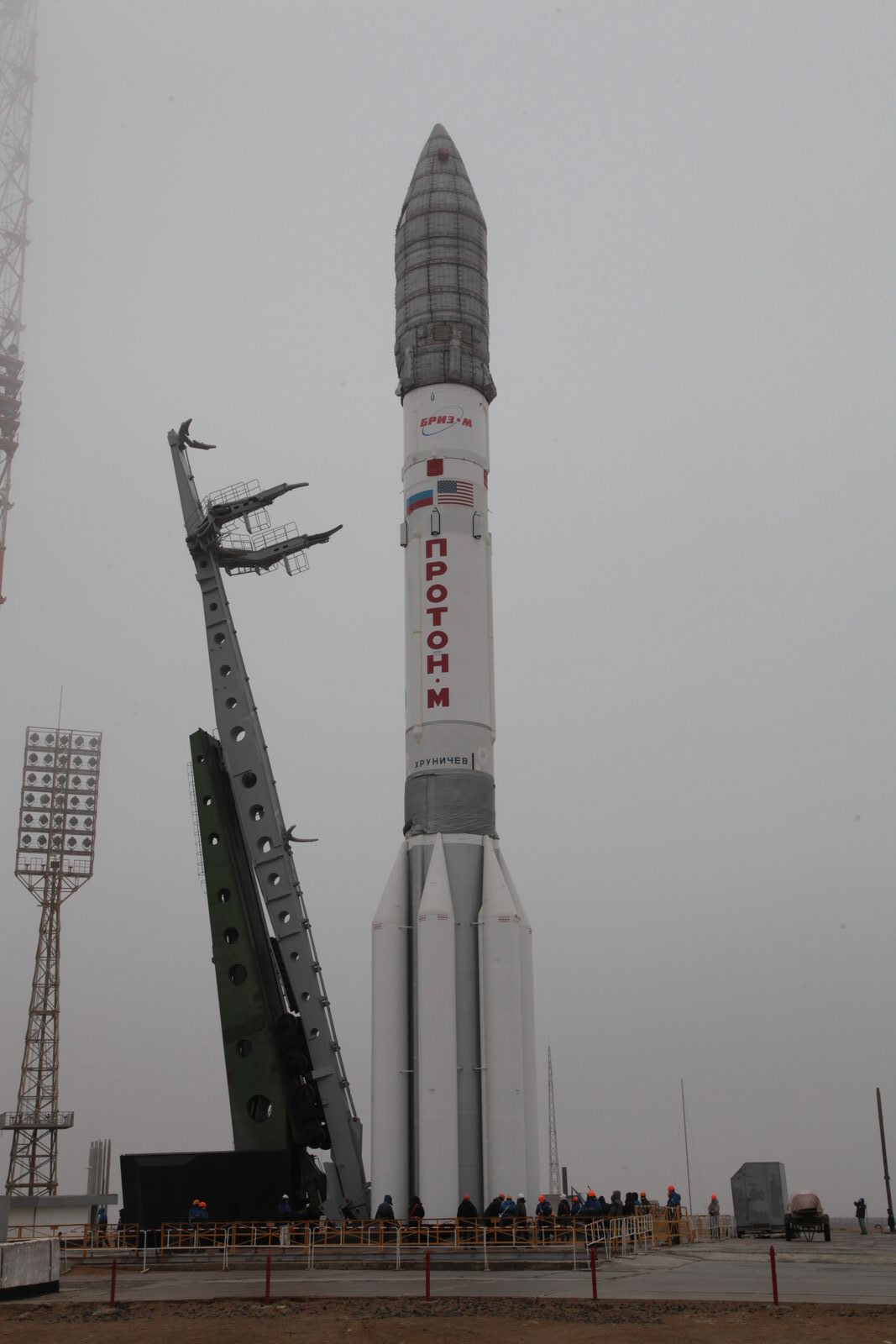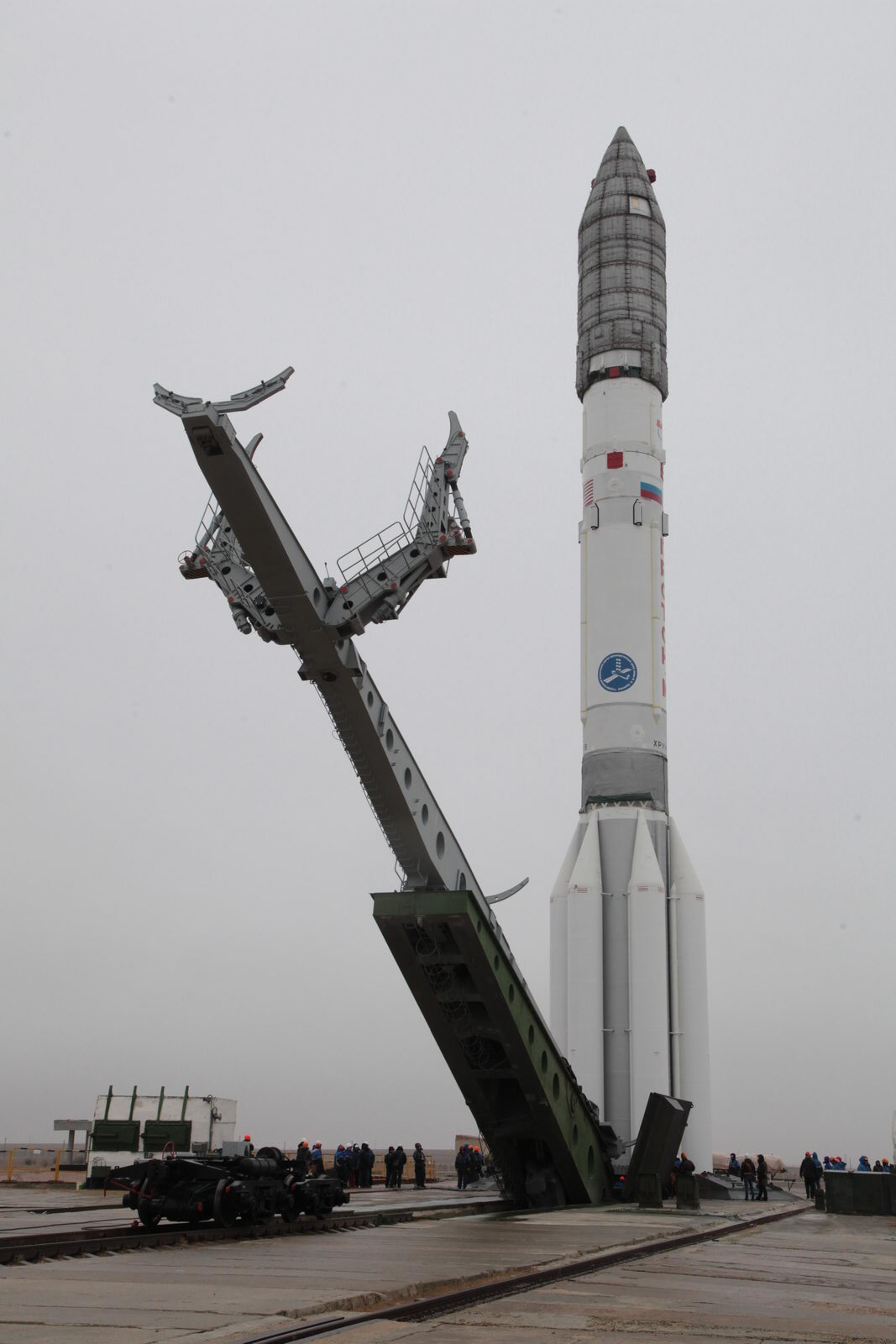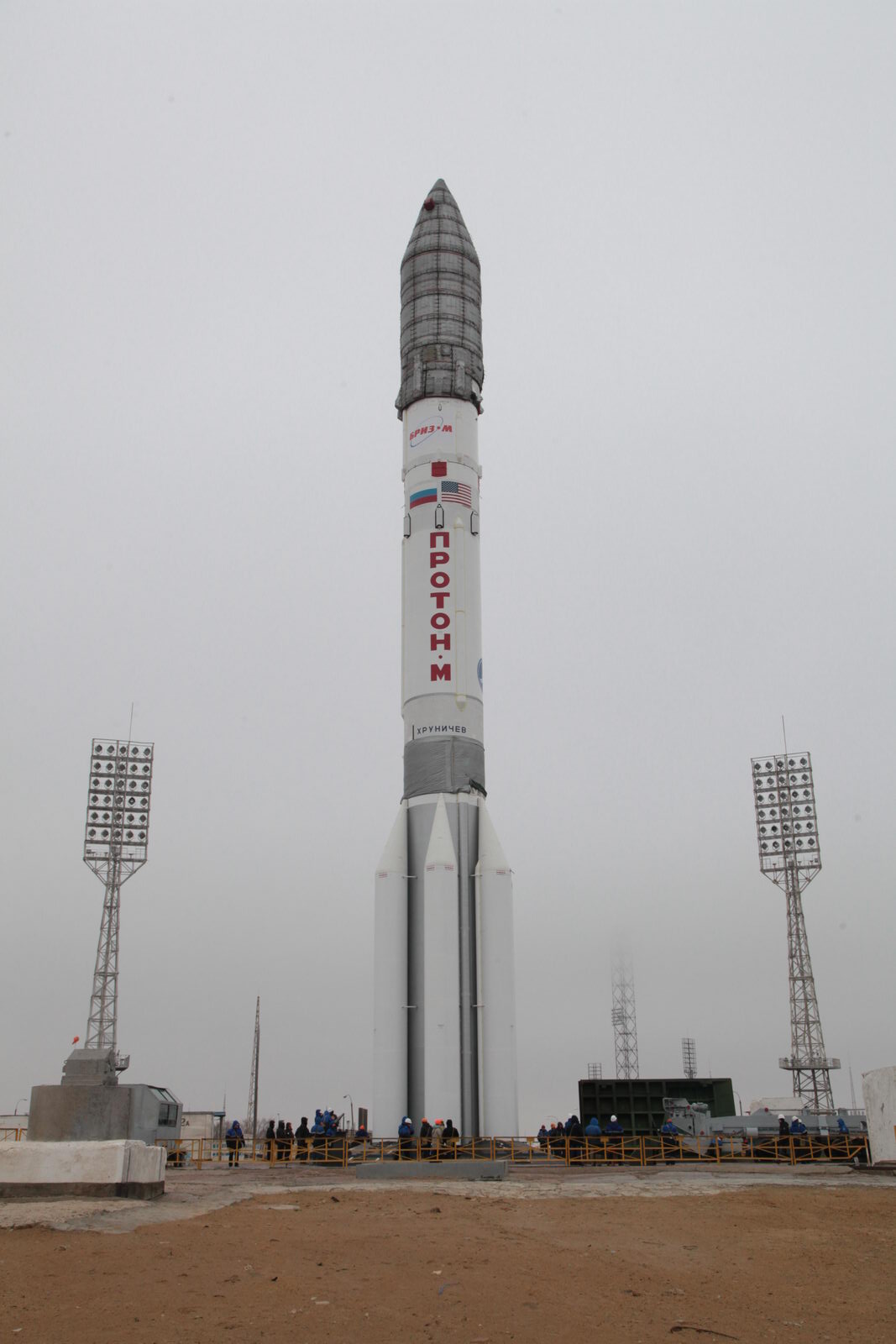 Email the author.
Follow Stephen Clark on Twitter: @StephenClark1.