Updated at 2 a.m. EST (0700 GMT) after launch.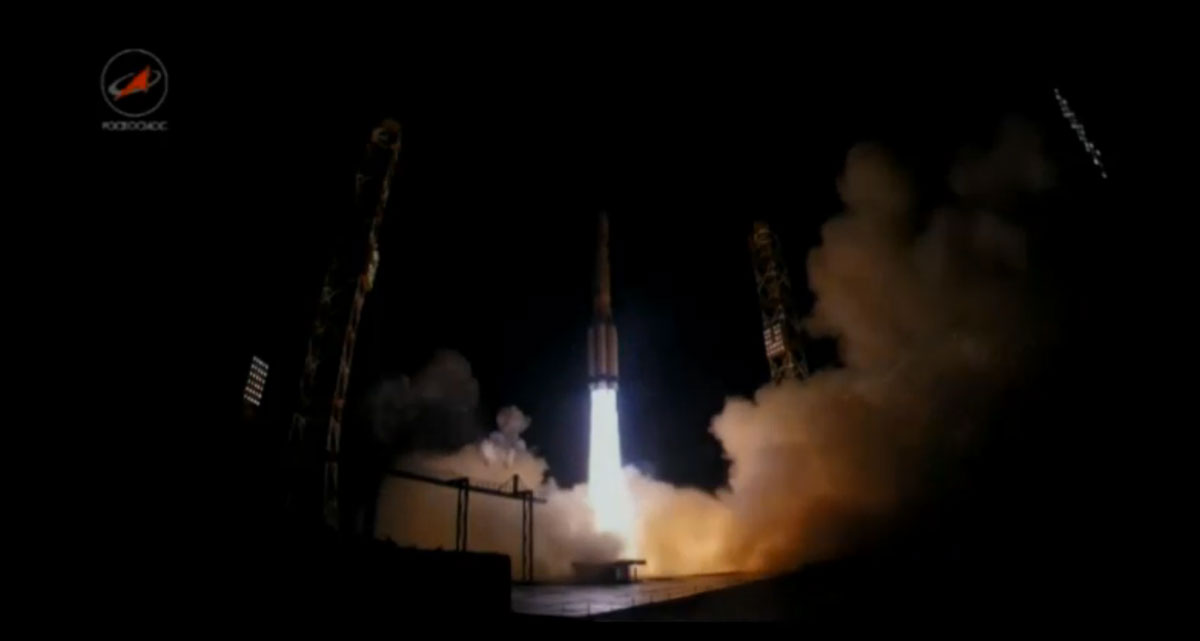 A Proton rocket lifted off from Kazakhstan on Thursday with a large European-built telecommunications satellite to broadcast television, radio and other services across Russia and sub-Saharan Africa.
The 191-foot-tall (58-meter) Proton booster launched at 2131:19 GMT (4:31:19 p.m. EST) Thursday from the Baikonur Cosmodrome, a sprawling spaceport in Kazakhstan leased by the Russian government.
The launch was delayed from Wednesday due to adverse weather, according to Roscosmos, the Russian space agency.
It took more than nine hours to deliver the Express AMU1 communications satellite into a high-altitude geostationary transfer orbit. The Proton rocket's Breeze M upper stage ignited five times to push the spacecraft, which weighs about 13,000 pounds (5.9 metric tons), into an egg-shaped orbit with a high point about 22,300 miles (approximately 36,000 kilometers) above Earth and a low point nearly 2,734 miles (4,400 kilometers) in altitude.
Russian officials declared the launch a success early Friday.
Based on Airbus Defense and Space's Eurostar E3000 satellite platform, Express AMU1 is designed for a 15-year mission and carries up to 70 transponders in Ku-band and Ka-band.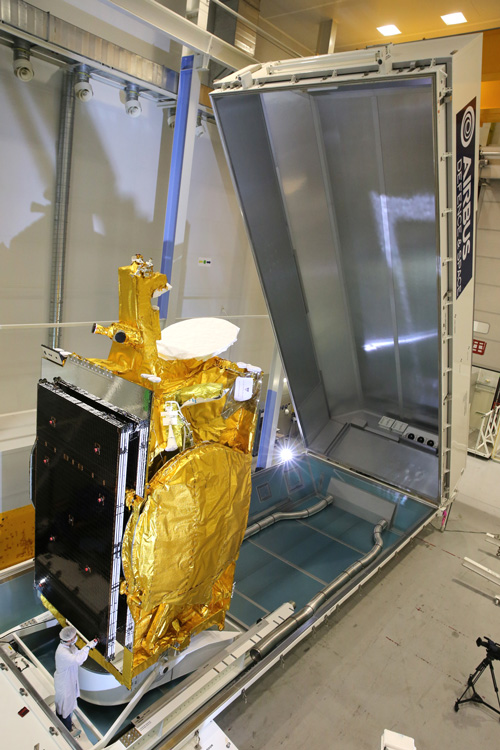 Owned by the Russian Satellite Communications Co., a state-owned Russian civilian telecom company, Express AMU1 will use its own propulsion system to circularize its orbit at geostationary altitude over the equator. It will eventually settle into an operating point at 36 degrees east longitude, where it will hover with its speed matching the rate of Earth's rotation.
According to information posted on RSCC's website, Express AMU1 will provide television and radio broadcasts, including direct-to-home and broadband programming, to the European part of Russia's territory.
Paris-based Eutelsat is leasing capacity on the satellite for markets in sub-Saharan Africa, branding its commercial portion of the payload as Eutelsat 36C.
Express AMU1/Eutelsat 36C will eventually replace and expand on services from Eutelsat 36A, a 15-year-old satellite that launched aboard Lockheed Martin's Atlas 3 rocket in May 2000 on the first flight of the Russian RD-180 engine that went on to power United Launch Alliance's Atlas 5 rocket fleet.
Thursday's launch was the eighth Proton flight of the year, and the rocket's 408th mission since 1965.
Russian authorities considered the Express AMU1/Eutelsat 36C launch as a federal mission, so it was managed as part of Russia's federal space program and not under the commercial auspices of International Launch Services.
Email the author.
Follow Stephen Clark on Twitter: @StephenClark1.