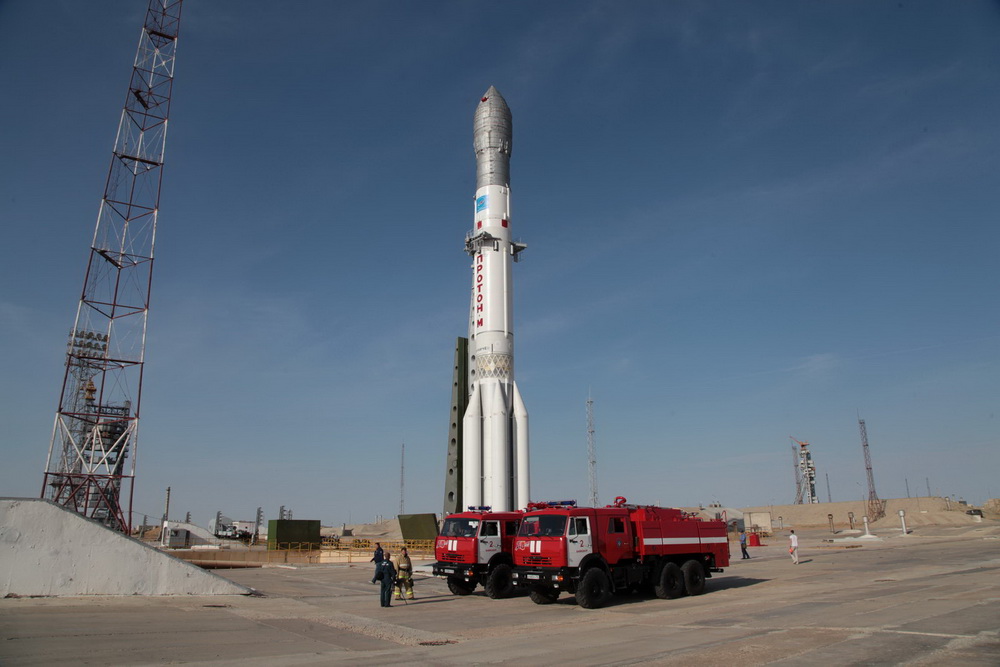 A new multipurpose Russian communications satellite to be parked over the Atlantic Ocean is awaiting launch Monday aboard a Proton rocket.
Owned by the Russian Satellite Communications Co., Russia's state-owned civilian telecom satellite operator, the Express AM8 spacecraft is heading for a perch 22,300 miles over the equator.
The satellite's Proton launcher rolled out to its launch facility at the Baikonur Cosmodrome on Friday and rotated vertical for Monday's liftoff, which is set for 1900 GMT (3 p.m. EDT).
Watch the launch here.
After flying east from Baikonur, the three-stage core of the Proton rocket will give way to a Block DM upper stage for a series of delicate maneuvers to propel Express AM8 into its intended orbit thousands of miles above Earth.
Monday's launch will be the fifth flight of a Proton booster this year, and the 406th mission by the workhorse rocket since its debut in 1965. It will be the second Proton launch since it returned to flight Aug. 28 after a launch mishap in May grounded the rocket more than three months.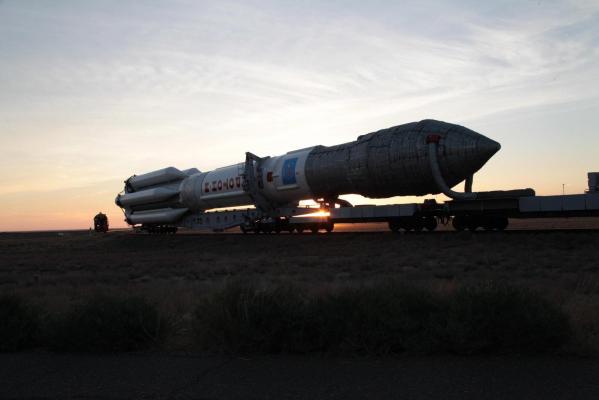 With a launch mass of 2.1 metric tons — about 4,269 pounds — Express AM8 is beginning a 15-year mission to broadcast communications services across a coverage zone stretching from the Americas to Russia.
The satellite will be positioned in geostationary orbit at 14 degrees west longitude, replacing RSCC's Express A4 satellite launched in June 2002.
Made by ISS Reshetnev, a Russian satellite manufacturer, Express AM8 carries 42 communications transponders in C-band, Ku-band and L-band. The satellite was built in partnership with France's Thales Alenia Space, which provided a repeater system and antennas for the spacecraft.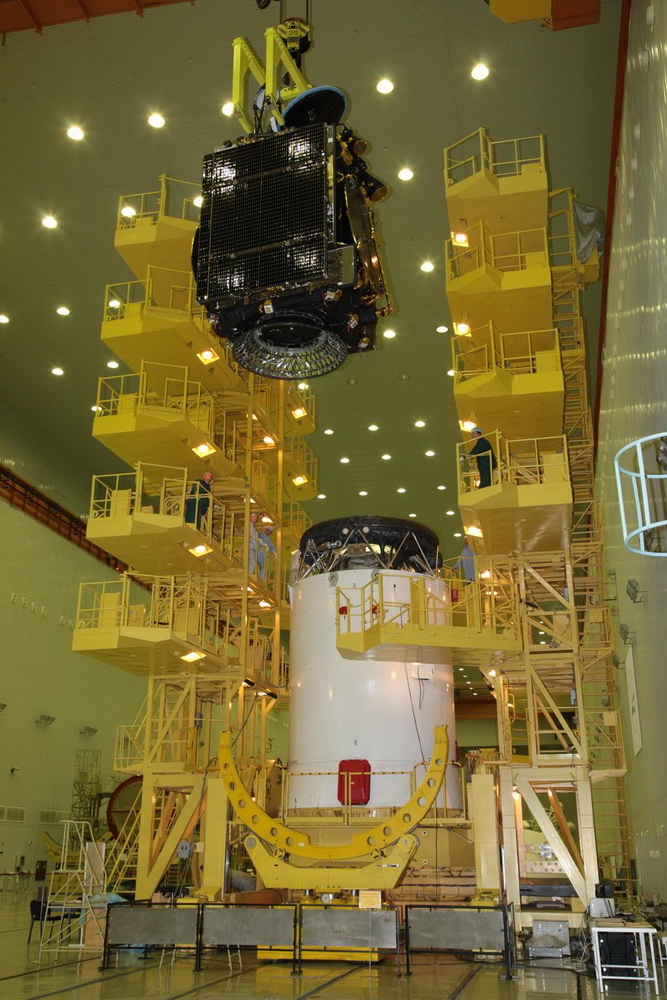 Express AM8 joins RSCC's satellite fleet providing commercial telecom services and communications links for Russian government ministries and the Russian president. The new satellite is designed for fixed and mobile communications services, digital television, radio broadcasting, Internet access and other data transmissions, according to ISS Reshetnev.
The launch of Express AM8 was intended to go up in April, but officials delayed the mission after discovering contamination in fuel lines on the Proton rocket. The Proton launch failure in May pushed back the mission again to September.
Monday's launch will be conducted under the auspices of the Russian government's federal space program. Commercial Proton missions are managed by U.S.-based International Launch Services.
Email the author.
Follow Stephen Clark on Twitter: @StephenClark1.