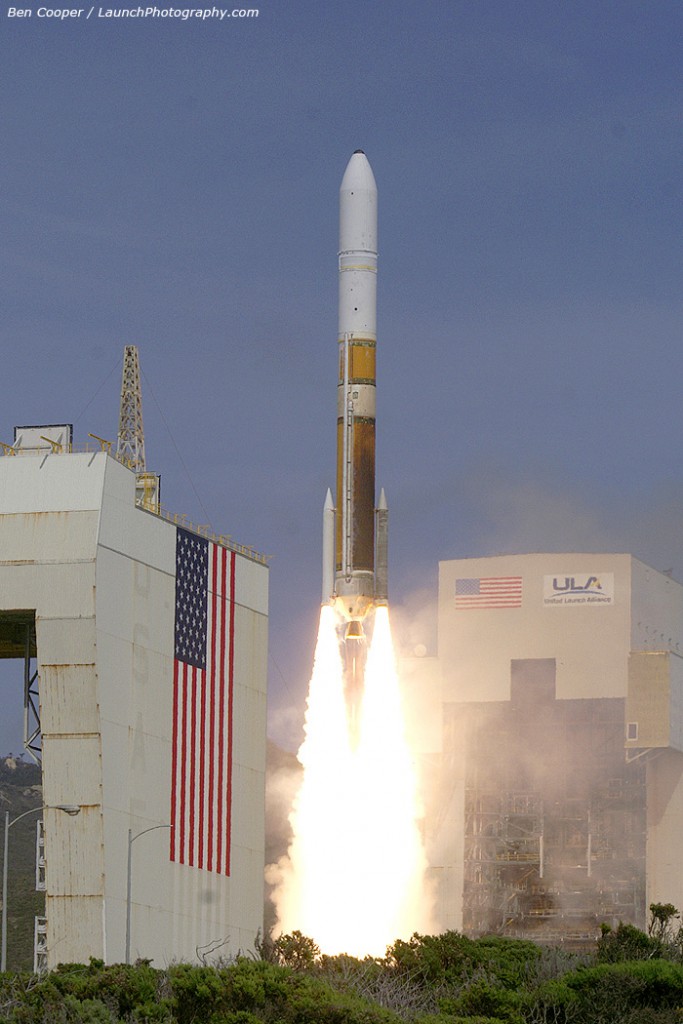 There's a new launch being added to Vandenberg Air Force Base's schedules — another Delta 4 rocket flight for the National Reconnaissance Office.
The Air Force's Launch Systems Directorate at the Space and Missile Systems Center in Los Angeles announced this week it would award the National Security Space mission on an EELV-class launch vehicle.
The rocket order goes to United Launch Alliance's Delta 4 using the Medium+ (5,2) configuration vehicle, which is a five-meter upper stage and two strap-on solid rocket boosters.
Launch is anticipated in October 2017 from SLC-6.
"This service includes the manufacture, test and transportation of the launch vehicle to the designated launch site," the Air Force said in a posting on the Federal Business Opportunities website.
The mission is being assigned as part of the Block Buy approach between ULA and the military "because this contractor represents the only Air Force certified launch vendor with the ability to deliver this requirement by the anticipated launch date," the service said.
ULA plans to phase out the "single-stick", medium-class Delta 4 rocket configurations in the coming years, keeping only the Delta 4-Heavy available into the next decade.
"Plan to fly last DeltaIV-M in 2018-19," ULA CEO Tory Bruno tweeted Wednesday. "The Gov typically orders enough DIV-Ms to keep the line continuous for assured access purposes."
Presumably, the new launch will carry the fifth in a series of radar-imaging spy satellites for the NRO. With a codename Topaz, three of the Boeing-built craft have been launched to date into 685-mile–high, 123-degree retrograde orbits from Vandenberg.
A Delta 4 of the same configuration launched Topaz 2 in 2012 and another is expected to launch Topaz 4 next February.
Radar satellites offer all-weather, day-and-night imaging for reconnoitering global hotspots to inform policy makers and warfighters. These newest, advanced spacecraft follow the heritage of five "Lacrosse" radar birds put up by the space shuttle Atlantis and Titan 4 rockets between 1988 and 2005.
Our Delta archive.