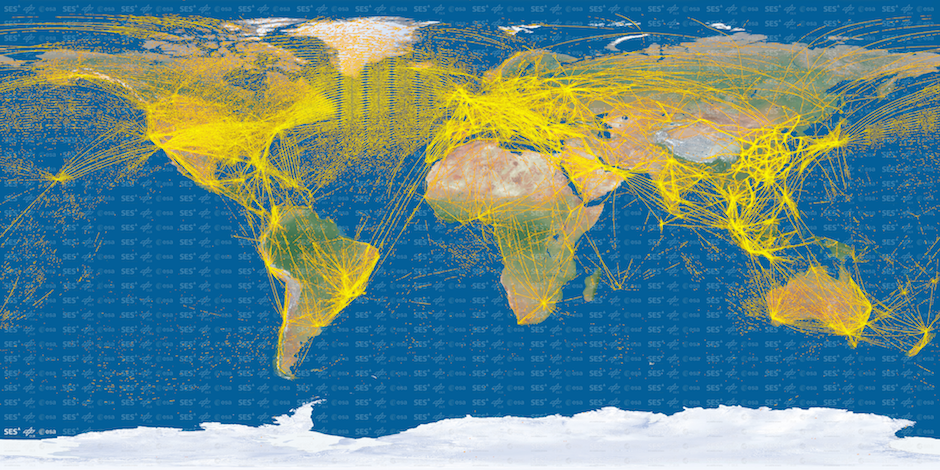 An experimental receiver aboard a European satellite has picked up signals from more than 15,000 aircraft in the last two years, paving the way for future missions that could track global commercial air traffic from space.
The European Space Agency announced Thursday the Proba-V spacecraft has detected more than 25 million aircraft position messages since it launched in May 2013, demonstrating a "technical world-first" in monitoring air traffic via satellite.
Proba-V's primary mission is measuring vegetation growth, but the satellite is fitted with several technological experiments, including a radio receiver designed to pick up Automatic Dependent Surveillance-Broadcast, or ADS-B, signals transmitted by airplanes.
The experimental receiver was developed by DLR, the German space agency. Luxembourg-based fleet operator SES provided support with a ground system to process data gathered by the satellite.
"We stay operational 24 hours per day, seven days per week, apart from occasional maintenance or upgrading," said Toni Delovski, who oversees the experiment for DLR, in an ESA press release. "We've shown that detection of aircraft can work from space with no showstoppers, despite the fact that these signals were never designed to be picked up from so far away."
The ADS-B signals include GPS data on the aircraft's position, speed and altitude, and the signals are designed to be detected by ground stations and nearby airplanes.
ESA officials said the success of the Proba-V experiment bodes well for planned commercial efforts to collect aircraft position data from orbit.
"With a single satellite, our detection footprint is relatively small — about 1500 x 750 kilometers (932 x 466 miles) — but for an operational service a constellation of satellites is envisaged to provide worldwide coverage," Delovski said.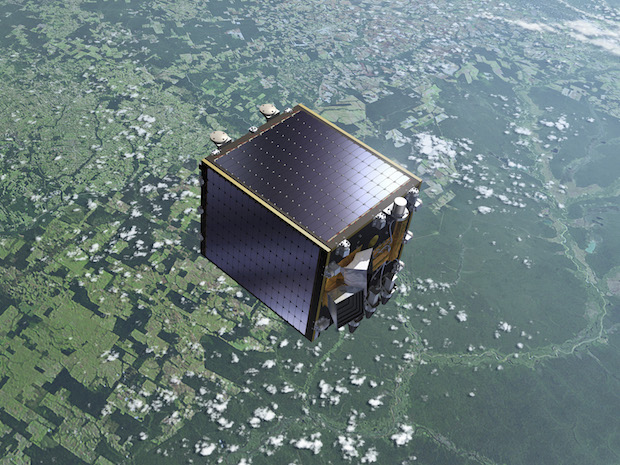 "We are still working to improve the system, with ongoing software upgrades, and investigating anomalies," Delovski said. "Right now, some makes of aircraft are more easily detected than others, which typically comes down to the age and make of their ADS-B systems."
The International Civil Aviation Organization, a U.N. agency charged with overseeing global air traffic standards, has urged the quick adoption of new flight tracking guidelines for commercial airliners by November 2016 in the wake of the disappearance of Malaysia Airlines Flight 370 in 2014.
Proponents say tracking aircraft by satellite could enhance safety for flights over oceans and unpopulated land masses, where ground stations are not in range to receive signals from planes passing overhead.
Better tracking data could also allow airplanes to fly closer to each other, improving schedule and fuel efficiency.
Regulatory authorities in Canada, Australia, Europe and the United States have requirements for commercial aircraft to carry ADS-B equipment, either now or in the future.
At least three satellite operators have plans to collect aircraft navigation data from space.
Iridium Communications plans to deploy a global flight tracking service beginning this year aboard the company's next generation of mobile communications satellites. Iridium plans to launch 72 of the second-generation spacecraft, and they will host ADS-B receivers for Aireon LLC, an Iridium subsidiary founded to develop an air traffic monitoring network.
Aireon says it aims to have the aircraft surveillance service operational in 2017.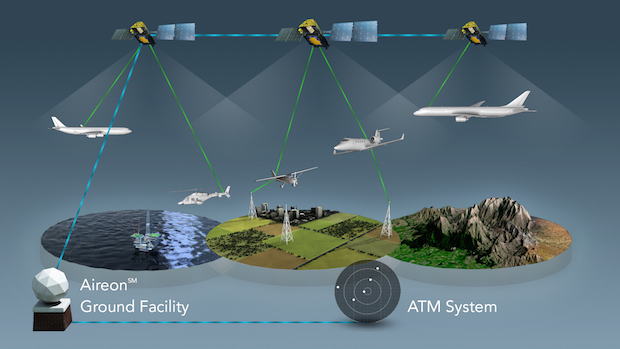 Globalstar has devised an augmentation system that could be added to ADS-B transmitters aboard airplanes, allowing the company's satellites to relay an aircraft's navigation data. Globalstar claims the method can track airplanes down to the second — faster than its competitors.
London-based Inmarsat has proposed a more immediate answer to meet the flight tracking guidelines with a more specialized two-way communications link between airplanes and satellites.
Inmarsat says their system — using the two-way ADS-C signals — uses equipment already installed on 80 percent of widebody jumbo jets and aboard satellites currently in orbit, permitting a rapid introduction of the service.
All three companies say they will offer real-time aircraft locating services in emergencies free of charge.
SES could join the flight tracking business after the success of the Proba-V experiment. ESA said in a press release it is working with SES to determine the market for a European analog to the Iridium aircraft surveillance system.
"If ADS-B from space is going to enter use on an operational, internationally certified basis, then we will certainly need a minimum of two systems," Delovski said in ESA's press release. "We couldn't have a situation where the sole service suddenly goes down, and aircraft in the middle of the ocean need to spread out."
Email the author.
Follow Stephen Clark on Twitter: @StephenClark1.