Twin satellites for Europe's Galileo navigation system were raised on top of a Russian-made Soyuz rocket late Tuesday and installed for Friday's launch from French Guiana to expand the growing network of spacecraft nearly 15,000 miles above Earth.
Stacked side-by-side inside the Soyuz rocket's nose cone, the payloads were rolled out of a clean room at the European-run Guiana Space Center, trucked across the space base, and hoisted inside the Soyuz launch pad's mobile gantry.
The addition of the Galileo satellites and the mission's Fregat upper stage Tuesday evening completed assembly of the Soyuz rocket after the booster rolled out to the launch pad in the morning.
The Soyuz ST-B rocket is set for launch at 2146:18 GMT (5:46:18 p.m. EDT), or 6:46 p.m. local time at the jungle spaceport on the northern shores of South America.
The three-stage rocket, topped with a Fregat-MT upper stage, will take 3 hours and 47 minutes to deploy the Galileo satellites into orbit 14,600 miles (23,500 kilometers) above Earth.
The 1,574-pound (714-kilogram) satellites will be the seventh and eighth Galileo spacecraft to launch.
The photos below show preparations of the Galileo satellites, which arrived in French Guiana from Europe in early February. Technicians clad in special protective suits filled the spacecraft with toxic maneuvering fuel, then the satellites were mated with the launcher's Fregat upper stage March 19. The two-part 13.4-foot-diameter payload shroud enclosed the satellites March 20.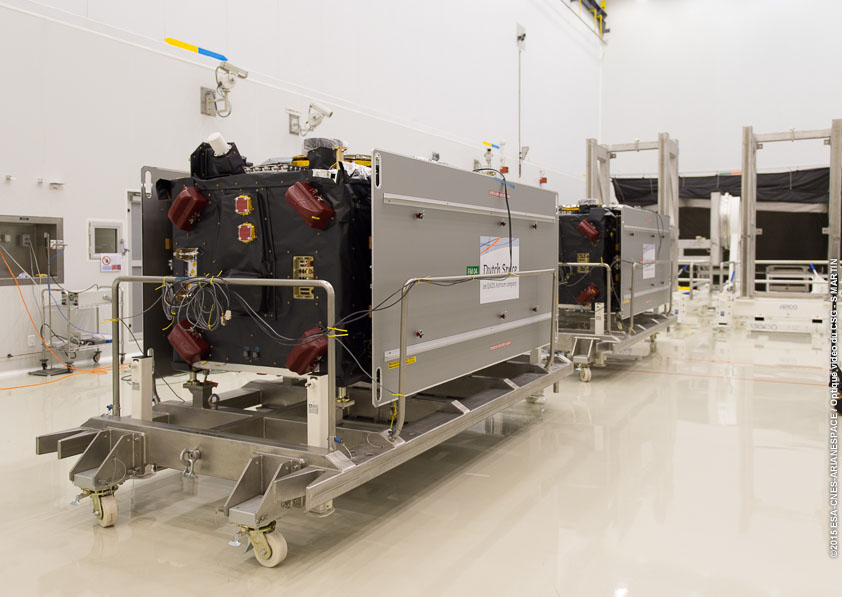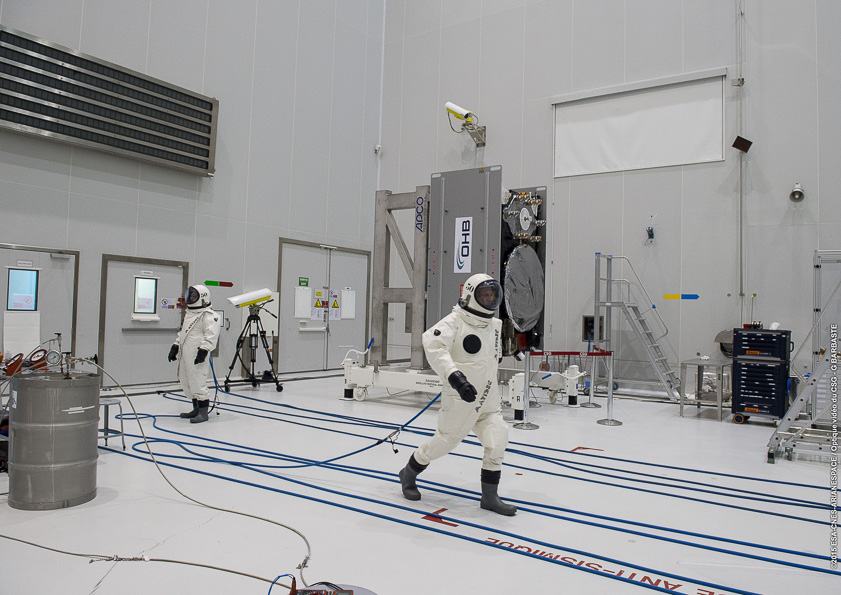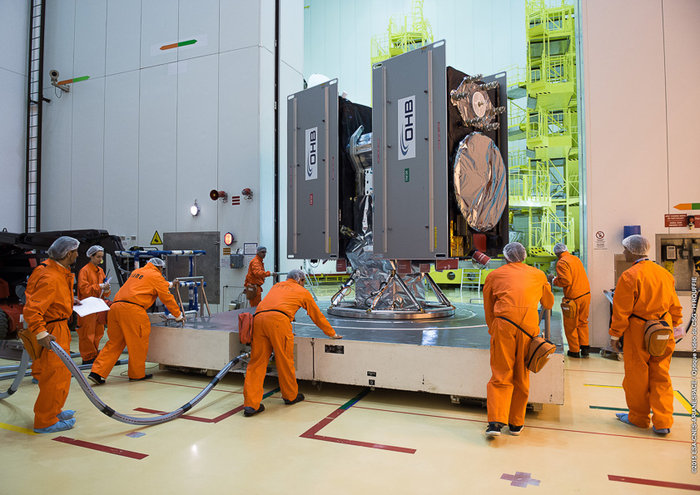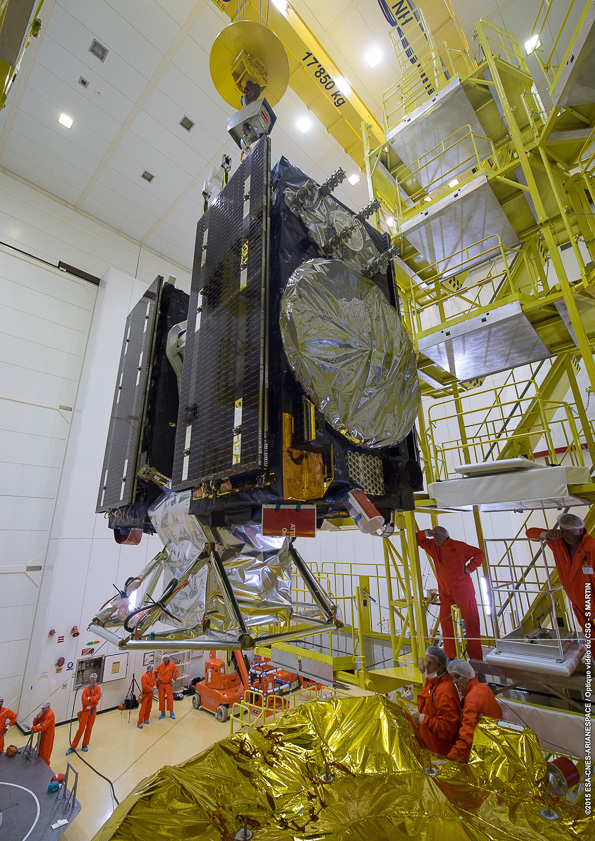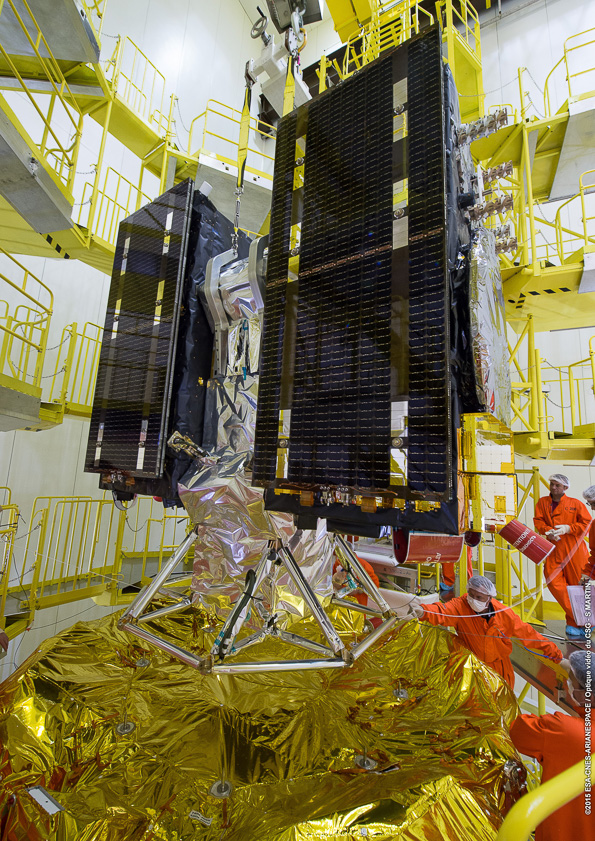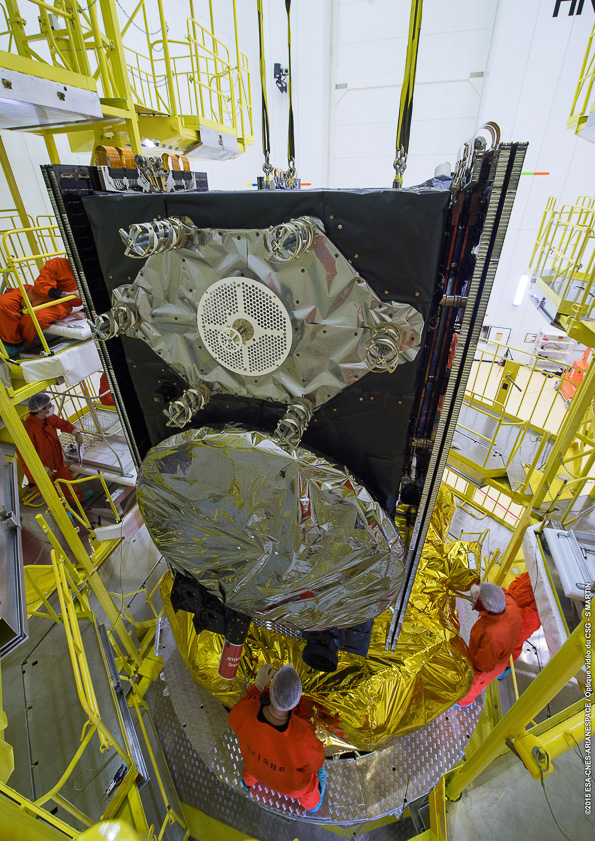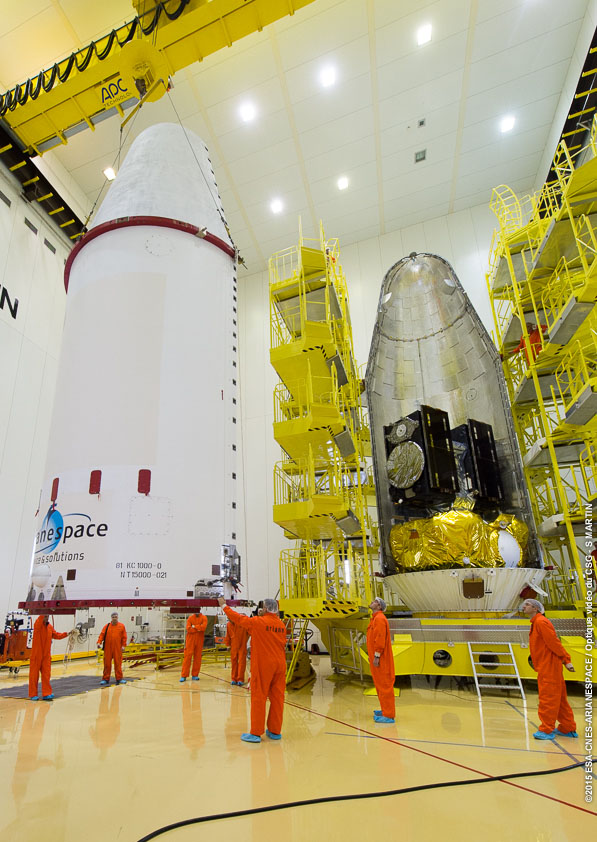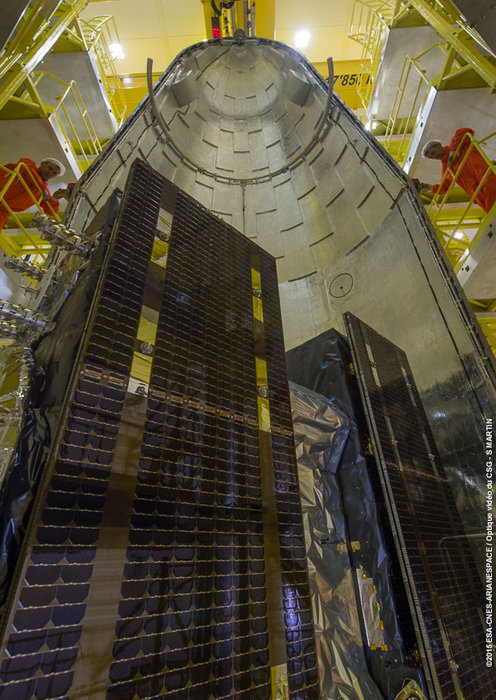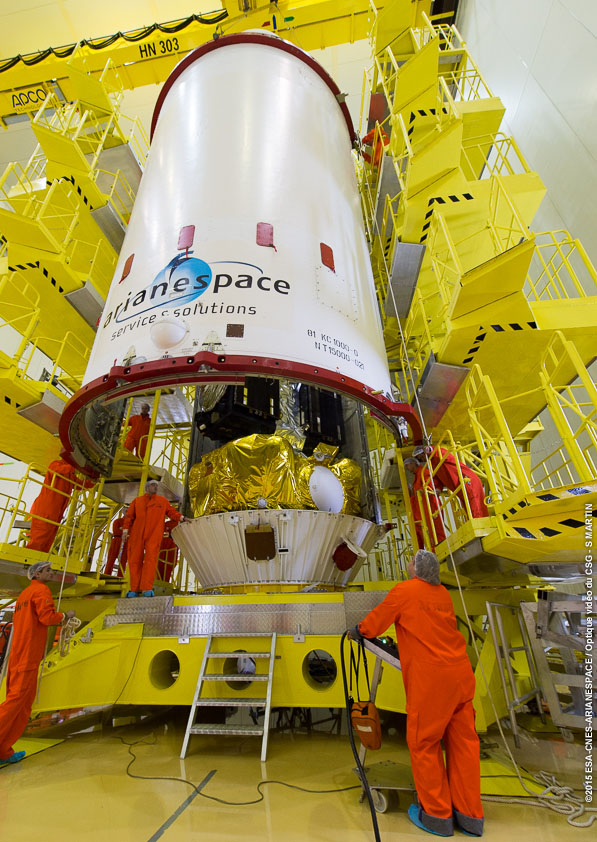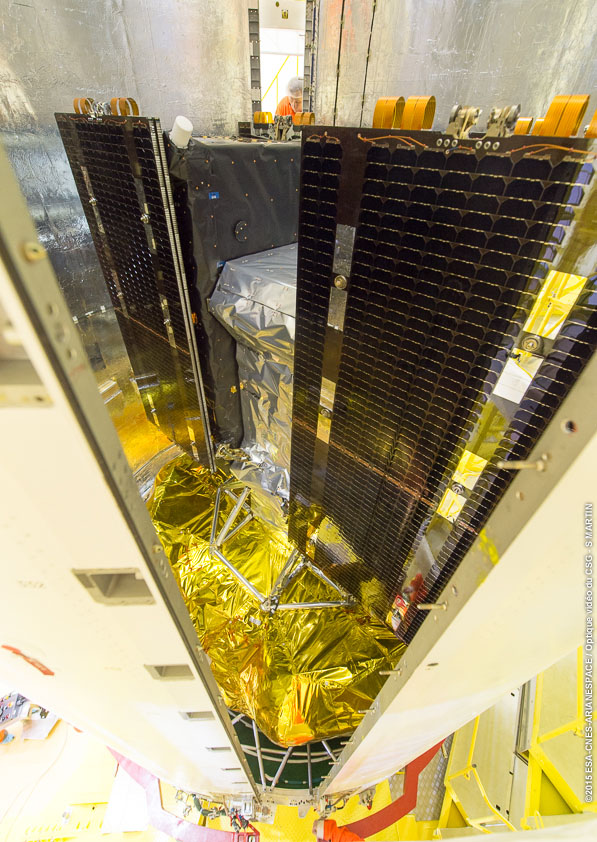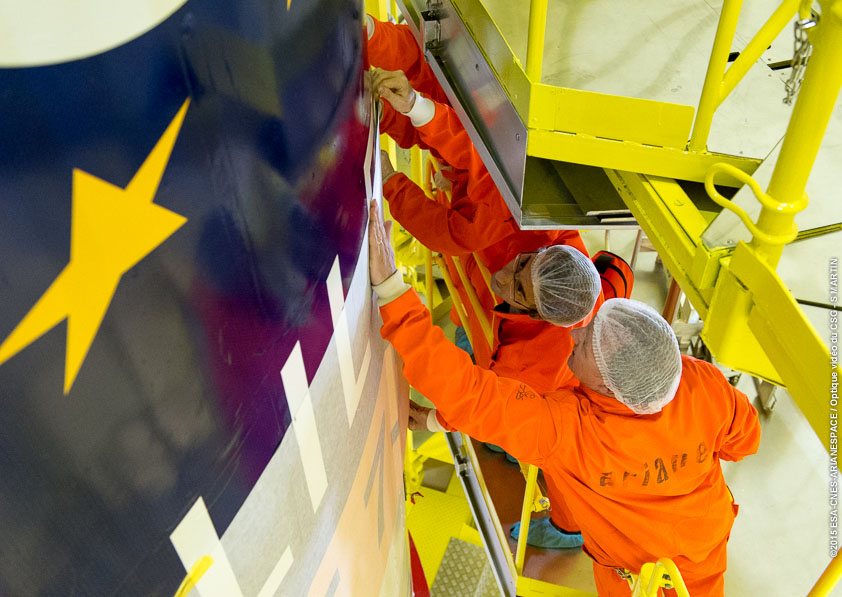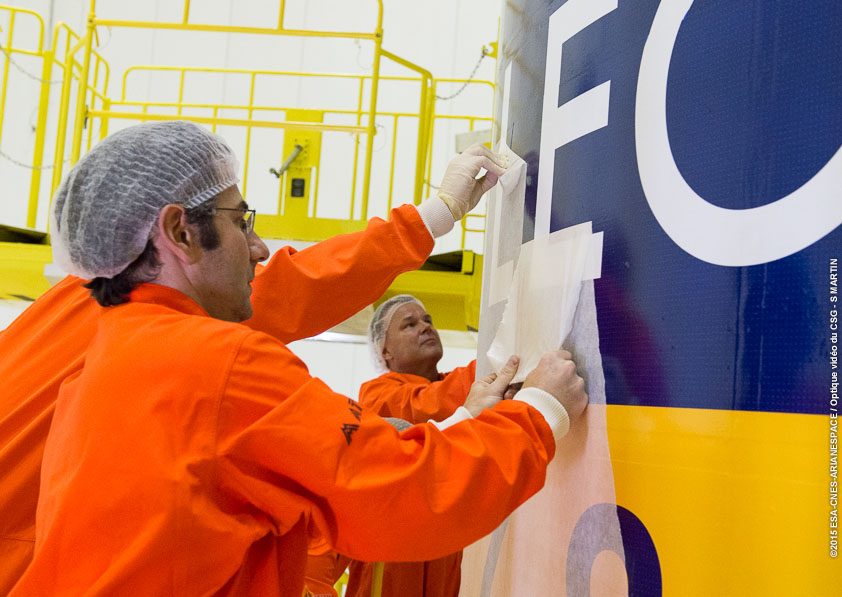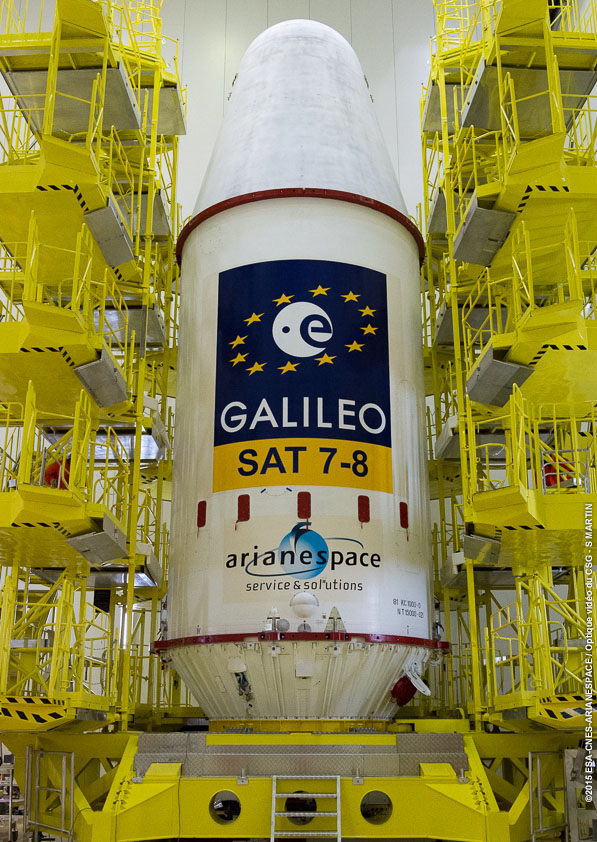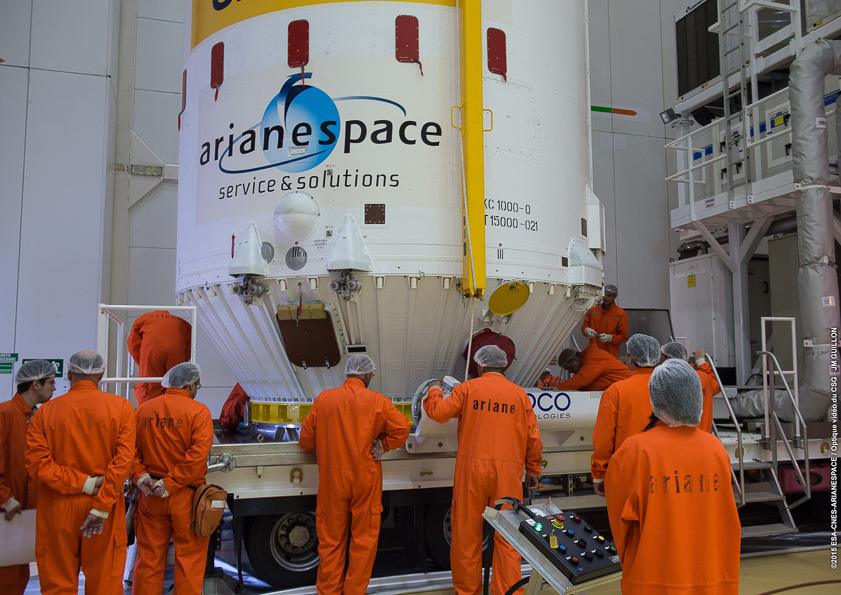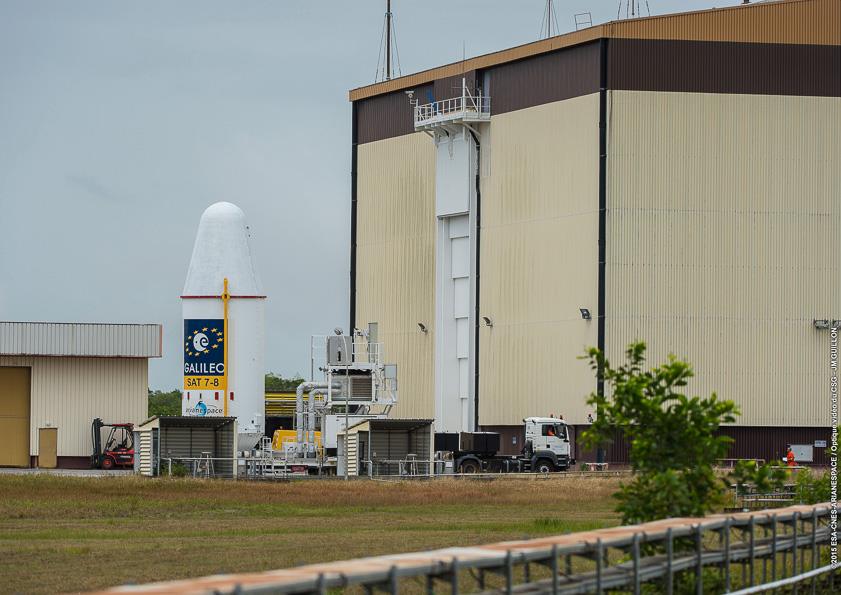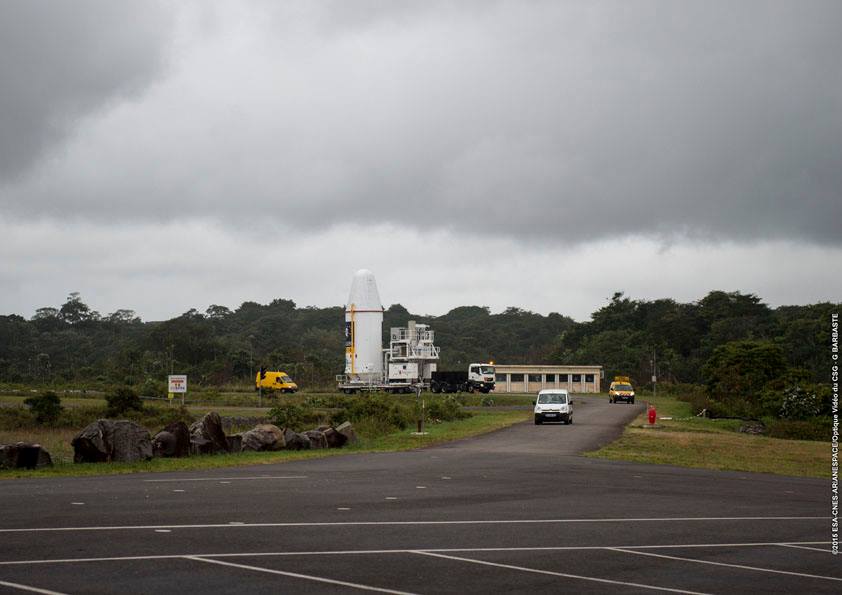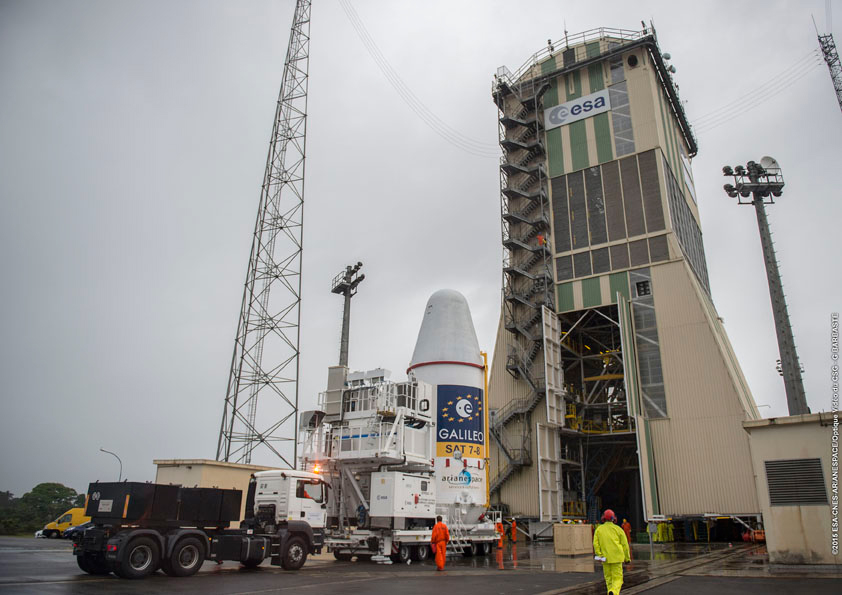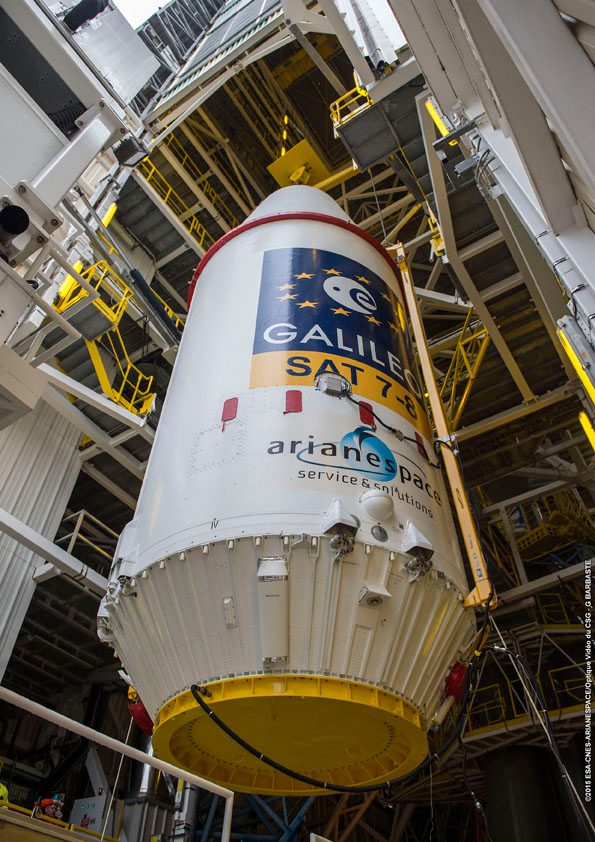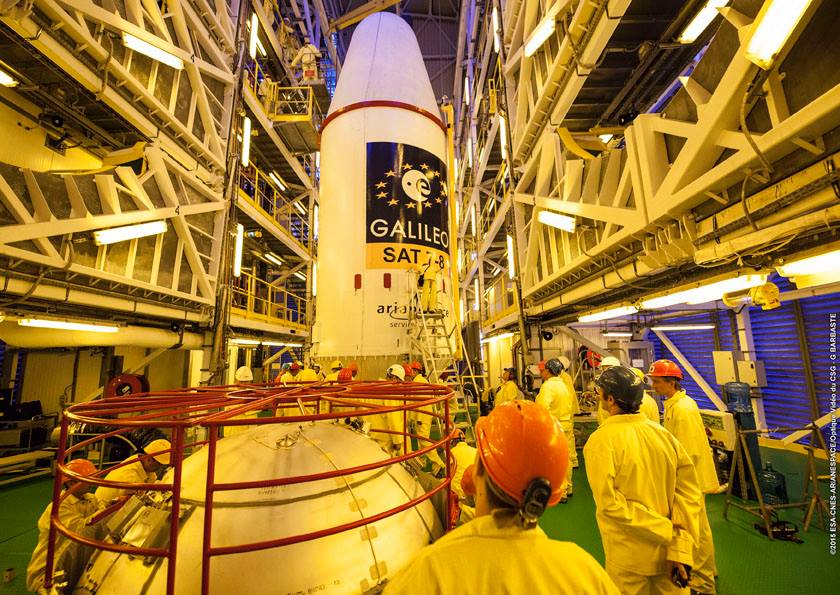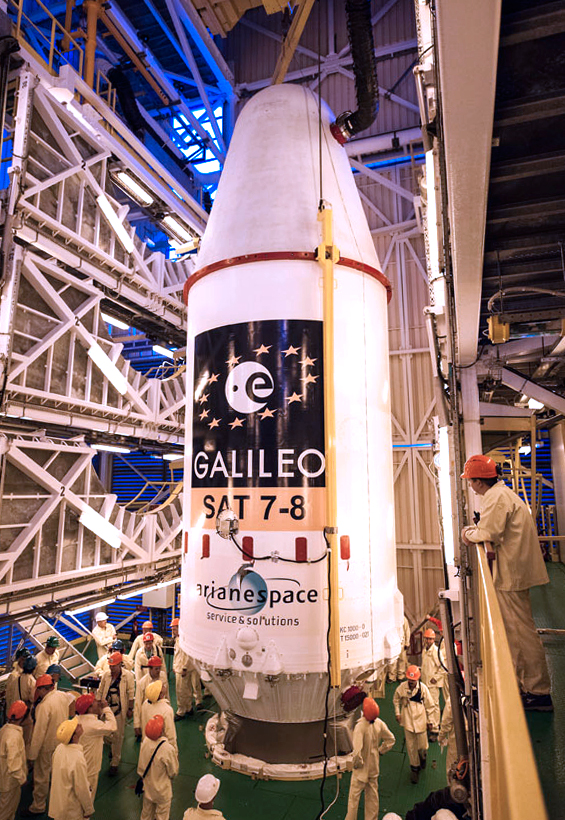 Follow Stephen Clark on Twitter: @StephenClark1.