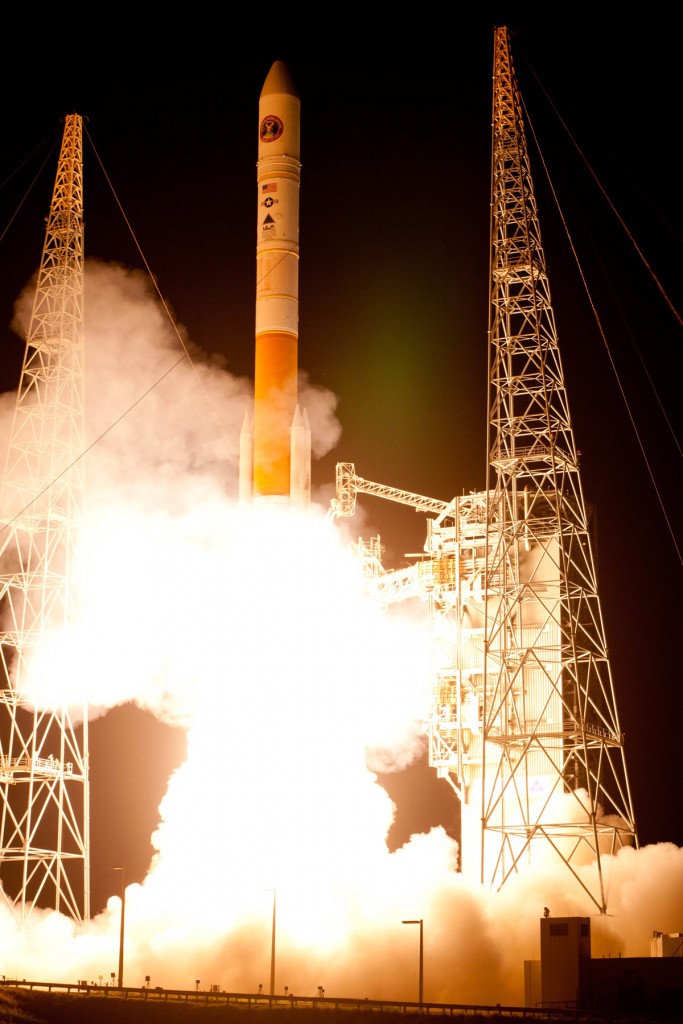 CAPE CANAVERAL — Three rockets under the existing Block Buy between the Pentagon and United Launch Alliance have been assigned configurations and payloads.
The $382.9 million, fixed-price contract awarded last week covers a Delta 4 rocket and two Atlas 5 vehicles that will launch in the next two years.
"We are enormously honored to be awarded these three missions for the U.S. government. As the nation's premier space launch provider, we are proud of our 100 percent mission success record with 93 consecutive launches that support our troops, defend our homeland and connect people around the globe," ULA said in a statement.
"ULA looks forward to continuing to support our nation and remaining the unquestionable choice for reliable, affordable launches."
SpaceX had no comment.
One of the missions — the National Reconnaissance Office's NROL-79 — had been tapped as a competition between ULA and newcomer SpaceX. However, that competition was dropped since SpaceX has not won Air Force certification and the flight required going on contract now to meet its projected launch date.
As a result, NROL-79 now becomes part of the 36-rocket-core Block Buy and one previous Block Buy mission will go up for later competition as a replacement, officials said.
The Delta 4 rocket will fly in the 5,4 configuration with a five-meter nose cone and four strap-on solid motors to deliver a Wideband Global SATCOM satellite into orbit from Cape Canaveral in Florida.
NROL-79 will fly in the Atlas 5-401 configuration with a four-meter fairing and no solids from Vandenberg Air Force Base in California.
The other Atlas is the mighty 551 variant with a five-meter shroud and five solid rockets to launch the final Navy MUOS mobile communications satellite from the Cape.
"The total cumulative face value of the contract is $4,077,326,882. This modification adds three pre-priced contract line items for the aforementioned configurations and does not constitute a change in specifications or an exercised option," the Air Force said.
ULA completed its 93rd successful launch over the weekend since the merger of Boeing's Delta and Lockheed Martin's Atlas families in 2006. The Atlas 5 rocket has flown 52 times since debuting in 2002 and Delta 4 has done 28 flights in 12 years.