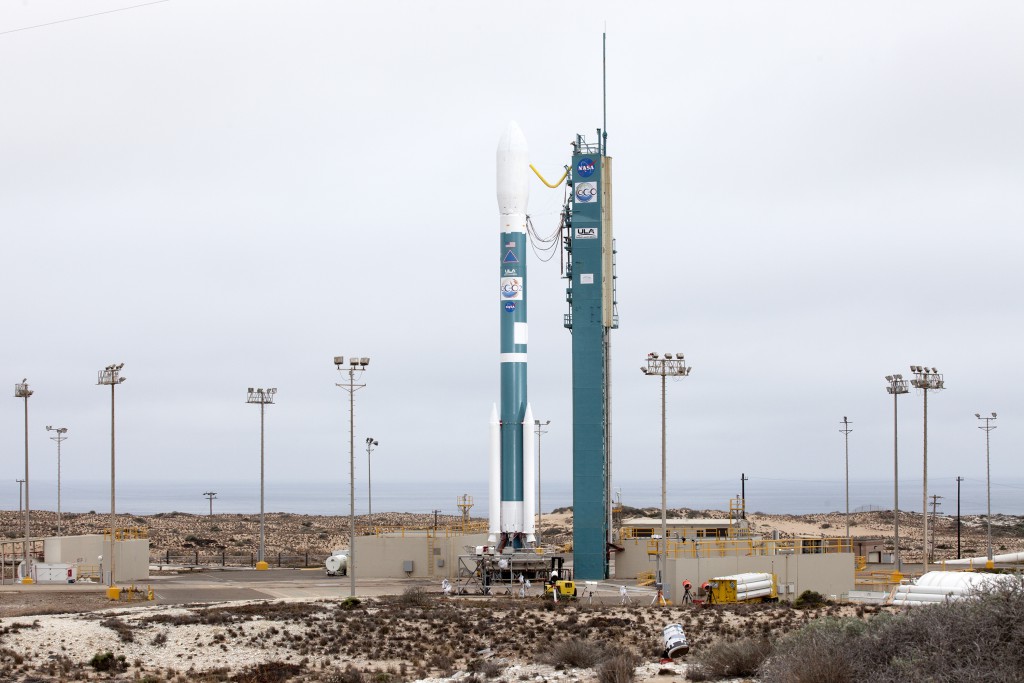 VANDENBERG AIR FORCE BASE — The SMAP observatory to map soil moisture distribution from 426 miles in space and its workhorse booster have been cleared for launch Thursday morning from California.
The Launch Readiness Review occurred today to verify that SMAP and United Launch Alliance Delta 2 rocket are standing in perfect shape for blastoff at precisely 6:20:42 a.m. local (9:20:42 a.m. EDT; 1420:42 GMT) from Vandenberg Air Force Base.
"This morning we held a successful Launch Readiness Review where we received approval from senior NASA and ULA management, as well as spacecraft and range agencies to continue processing toward (the) launch countdown," said Tim Dunn, the NASA launch director.
"In summary, the Delta 2 rocket and SMAP spacecraft are ready and the launch team is prepared and excited to be here at Vandenberg Air Force Base to launch this important mission for our nation."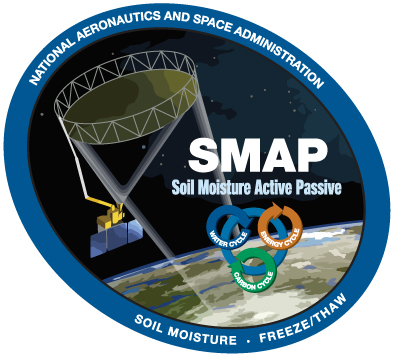 "SMAP…will focus on the water that lives and moves through the soil. This information will improve our knowledge of weather, climate over land as well as water-related hazards," said Christine Bonniksen, SMAP program executive with the Science Mission Directorate's Earth Science Division at NASA Headquarters.
"SMAP will be joining our 18 operational missions that study the Earth's systems. These issues that are addressed by this are climate change, things like sea level and fresh water resources. Our on-orbit satellites, along with air and ground observations, monitor the Earth's vital signs."
Out at Space Launch Complex 2 today, pre-flight testing of the Delta 2 vehicle was being wrapped up ahead of the countdown operations.
The C-band link used for tracking the rocket as it flies downrange and the command receiver decoders in the vehicle's safety system were checked with the Western Range. Technicians also performed a final azimuth alignment for the rocket's RIFCA guidance computer and ran steering checks on the rocket's first and second stage engine nozzles.
With today's LRR giving the okay to continue with preparations and enter into the actual countdown, the team plans to load highly refined kerosene fuel into the first stage Wednesday evening, followed by procedures to ready the mobile service gantry for retraction from around the 12-story rocket. The tower rollback is anticipated at approximately 7:45 p.m. local time (10:45 p.m. EST).
The Terminal Countdown will start at 3:20 a.m. local time (6:20 a.m. EST), beginning the formal three-hour process to bring the rocket to life, load the liquid oxygen for the main engine , conduct extensive final testing and then send it into orbit.
Thursday's launch opportunity extends three minutes to ensure SMAP reaches the desired orbit. The window closes at 6:23:42 a.m. local (9:23:42 a.m. EST; 1423:42 GMT).
This will be the second of the final batch of four Delta 2 rockets left to fly. The first occurred last July with NASA's Orbiting Carbon Observatory No. 2. The upcoming missions include the JPSS No. 1 civilian weather satellite in 2016 and ICESAT No. 2 in 2017.
See our earlier SMAP coverage.
And see our Delta archive for further information.
And if you will be away from your computer but would like to receive occasional countdown updates, sign up for our Twitter feed to get text message updates on your cellphone. U.S. readers can also sign up from their phone by texting "follow spaceflightnow" to 40404. (Standard text messaging charges apply.)
And check out Spaceflight Now's Facebook page!