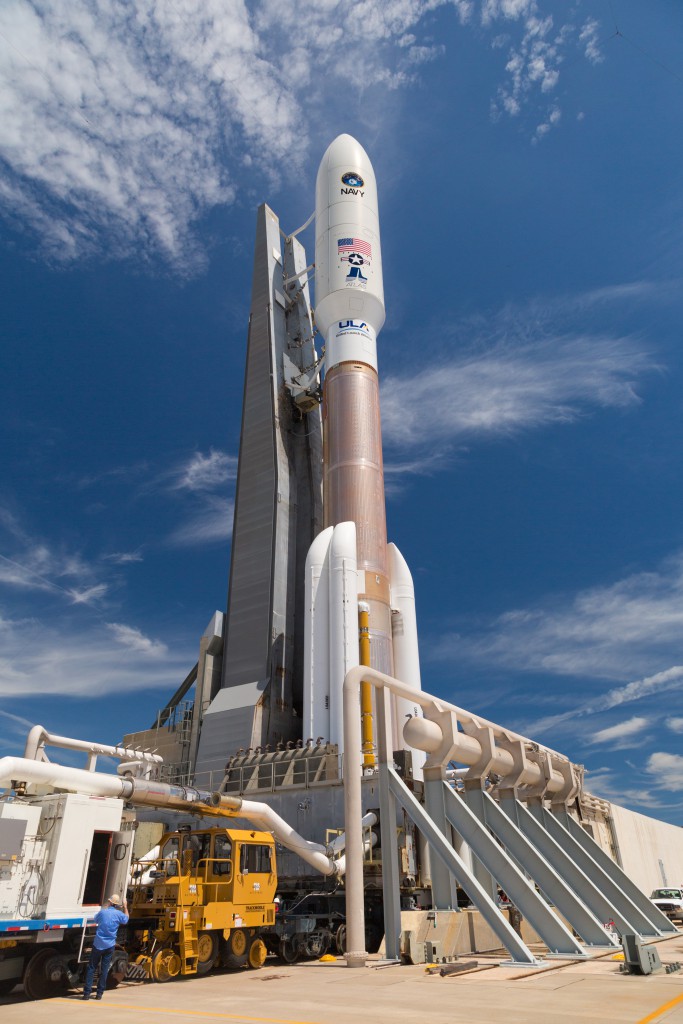 CAPE CANAVERAL — The preliminary weather forecast for Tuesday evening's Atlas 5 rocket launch carrying a Navy communications satellite predicts a 60 percent chance of acceptable conditions, with thick clouds the main threat against flying at 7:43 p.m. EST as scheduled.
"On launch day, high pressure migrates east of the peninsula in advance of the next upper level disturbance approaching the peninsula with increasing clouds in the mid and upper levels and isolated showers. There is a low threat of an isolated thunderstorm," forecasters reported this morning.
The launch time outlook includes scattered low and broken high clouds, good visibility, southeasterly winds of 10 to 14 knots, a temperature around 62 degrees F and humidity of 75 percent.
If the launch is delayed for some reason, the odds of good weather increase to 70 percent on Wednesday night.
"In the event of a 24-hour delay, the aforementioned upper level disturbance is just east of the peninsula with an associated surface boundary near Central Florida with dryer air in the mid and upper levels. There is a small isolated shower threat; no thunderstorms are expected."