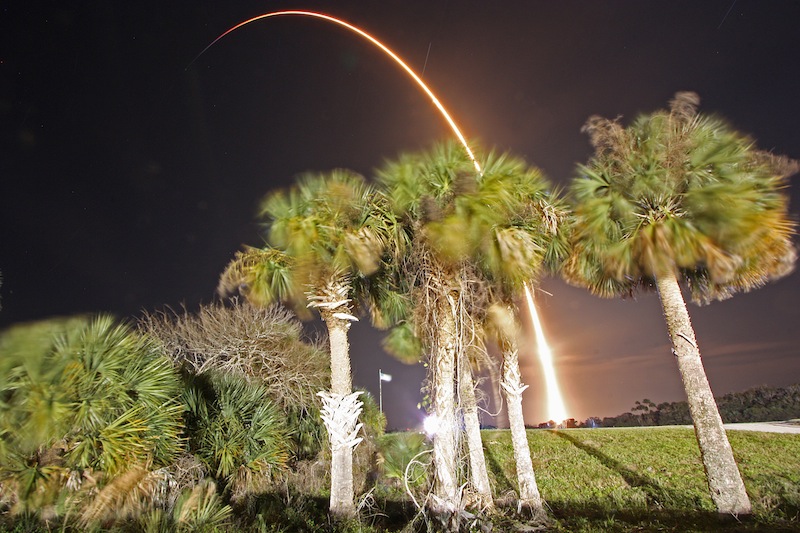 Up to 24 launches are planned from Cape Canaveral in 2015, thanks to jam-packed manifests for SpaceX and United Launch Alliance to send up satellites for the U.S. military, NASA and commercial telecom operators, an Air Force official said Tuesday.
If all the missions go off as scheduled, the cramped launch calendar would make Cape Canaveral the world's busiest spaceport this year, according to Col. Thomas Falzarano, commander of the U.S. Air Force's 45th Operations Group headquartered at Patrick Air Force Base, Fla.
But space launches are often delayed, and annual forecasts are rarely met due to launcher, payload and range scheduling issues.
Of the 24 launches on Cape Canaveral's schedule this year, eight are flights of United Launch Alliance's Atlas 5 rocket, beginning with the Jan. 20 launch of the U.S. Navy's third Mobile User Objective System communications satellite. Two liftoffs of ULA's Delta 4 rocket are on the manifest in March and July.
SpaceX is responsible for most of the uptick in launch activity. The Air Force expects up to 14 SpaceX flights from Cape Canaveral, including one already in the books.
Col. Falzarano outlined Cape Canaveral's launch manifest in remarks at a luncheon hosted by the National Space Club Florida Committee.
Cape Canaveral had 16 space launches in 2014, tied for the highest number of rockets with spacecraft taking off from the Florida spaceport since 2003.
The SpaceX missions include the first flight of the company's new Falcon Heavy rocket in the third quarter of 2015. The rest of SpaceX's launches will use the medium-class Falcon 9 booster.
SpaceX's 2015 calendar aims for a major uptick in the Falcon 9's launch cadence over the flight rate it achieved in 2014. Six Falcon 9 rockets lifted off last year — the busiest year of launches in SpaceX's history — but four missions shy of its target at the beginning of the year.
ULA completed its projected number of launches from Cape Canaveral last year.
Follow Stephen Clark on Twitter: @StephenClark1.