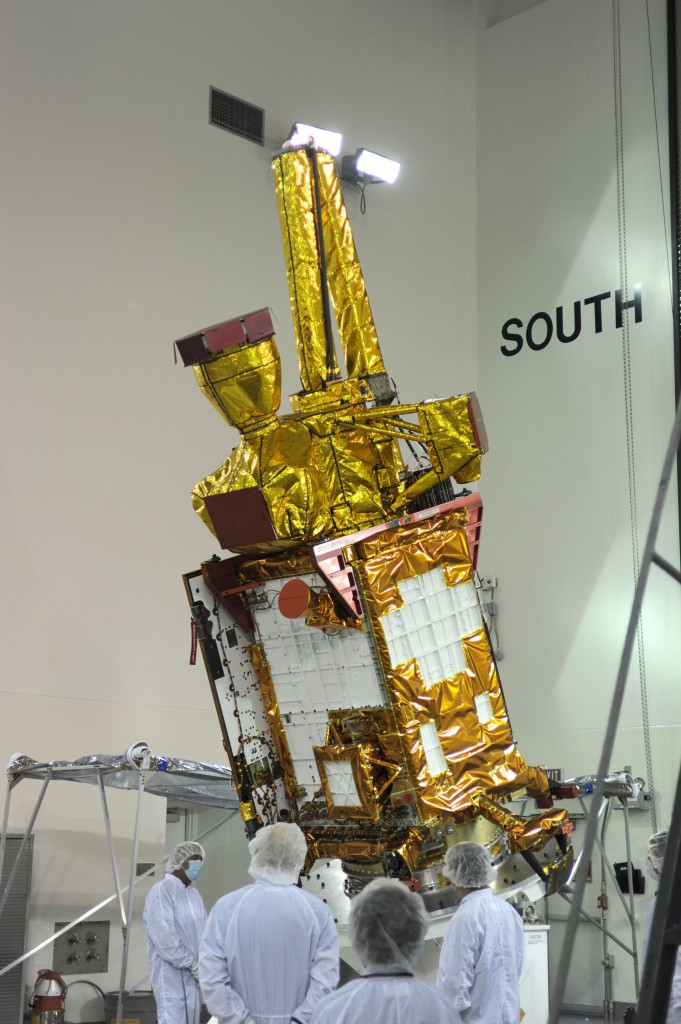 Making a scientific measurement of planet Earth on a global scale never before attempted by NASA is the objective of an environment satellite to be mounted atop its booster rocket Tuesday in California.
Liftoff of the United Launch Alliance Delta 2 rocket is slated for Jan. 29 at 6:20 a.m. local time (9:20 a.m. EST; 1420 GMT).
The Soil Moisture Active Passive (SMAP) spacecraft will detect the moisture content in land surfaces and determine whether it's frozen or thawed during a three-year mission.
"The relevance is (soil moisture) is a pretty sensitive indicator of future water availability and can be used in climate models to help improve forecasts," said Kent Kellogg, the project manager for SMAP.
"One of the really nice things about this mission is we have a lot of relevance for climate science, but the data is also very useful for everyday practical applications. It will improve weather forecasting significantly, drought and flood forecasting, food productivity and diseases."
The mission was born out of first-ever Earth Science Decadal Survey in 2007, which tagged a soil moisture mission like SMAP as a high-ranking objective.
Capable of peering beneath clouds, vegetation and other surface features, the SMAP mission will produce global maps every 2-3 days.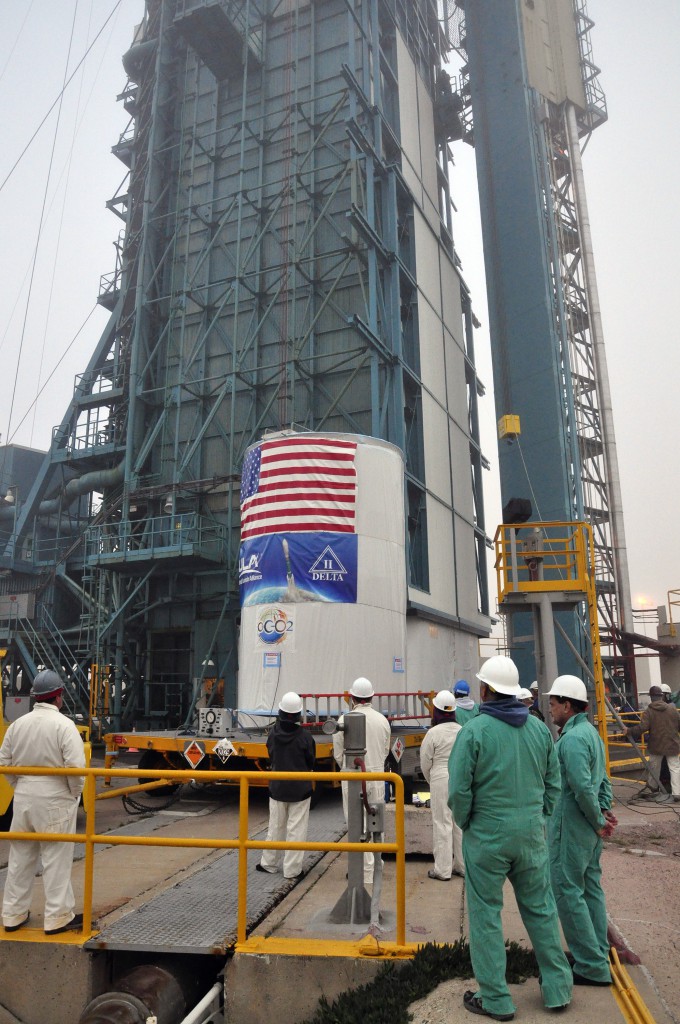 Early Tuesday morning, crews with United Launch Alliance will carefully transport the 2,081-pound satellite from the commercial Astrotech processing facility to the pad at Space Launch Complex 2 of Vandenberg Air Force Base.
Once at the ocean-front pad, workers will lift the canister containing the observatory into the gantry for payload mating to the rocket's second stage.
A combined systems check of the rocket and spacecraft is coming up this week. The payload fairing will be installed next week.
A two-stage Delta 2 rocket, with three strap-on solid motors, will haul the observatory into a near-polar, sun-synchronous orbit.
See our earlier SMAP coverage.
And see our Delta archive for further information.