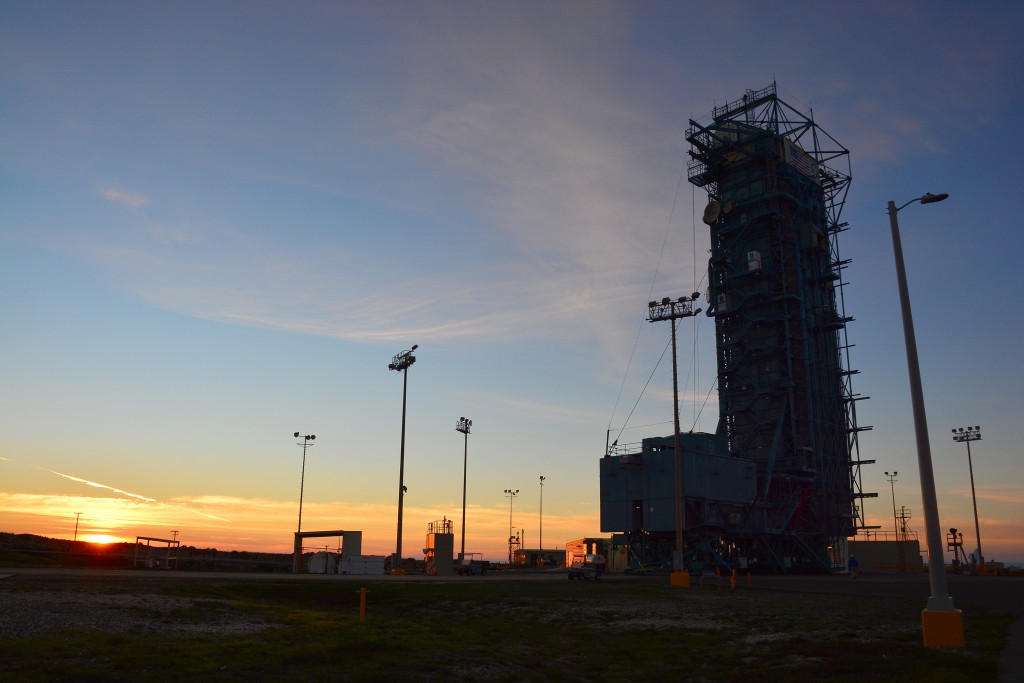 The Delta 2 rocket and the SMAP spacecraft passed the Flight Readiness Review today that assessed the progress of work and granted approval to proceed with loading the storable hypergolics into the second stage.
A NASA spokesperson says there are no major issues from the FRR and the "go" was given for second stage fueling starting tomorrow as planned.
"At its conclusion, there were no significant issues identified for either the observatory or the United Launch Alliance Delta 2 rocket," the spokesman said.
Technicians clad in protective suits at Vandenberg Air Force Base's Space Launch Complex 2 began filling the stage with nitrogen tetroxide oxidizer tomorrow (Friday). The hydrazine propellant mixture will be placed aboard Monday.
The fuels will power the stage's Aerojet Rocketdyne-made engine during the two firings needed to propel the SMAP satellite into the proper polar orbit.
Officials do not take the decision to start loading the rocket lightly. Commencing the second stage fueling is a major milestone in preparing for launch, one that starts a "clock" of 37 days for the rocket.
That "clock" is based on how long the stage remains certified to fly after the storable propellants begin flowing into the vehicle. Exposure to the fuels limits the lifetime for seals and other parts of the stage.
Liftoff remains targeted for Jan. 29 at 6:20 a.m. local time.
See our earlier SMAP coverage.
And see our Delta archive for further information.