An ocean-going cargo barge modified to serve as a landing pad for SpaceX's Falcon 9 booster is set to depart the Port of Jacksonville for a journey into the Atlantic Ocean ahead of Friday's launch of a space station cargo mission from Cape Canaveral.
The barge will be stationed about 200 miles northeast of Cape Canaveral — or about 165 miles southeast of Charleston, S.C. — for Friday's Falcon 9 launch, which is set for 1:22 p.m. EST (1822 GMT). SpaceX hopes to refire engines on the Falcon 9 rocket's first stage after the booster finishes its nearly three-minute burn to propel a Dragon supply ship into orbit on the way to the International Space Station.
While the Falcon 9 rocket's second stage injects the Dragon spacecraft into orbit, a subset of the first stage's nine Merlin 1D engines will reignite to guide the 14-story rocket back to the ground from more than 50 miles in altitude. The rocket will deploy grid fins for aerodynamic stability and then extend four landing legs just before touchdown on the landing ship, which is named the Marmac 300 but has been christened the "Autonomous Spaceport Drone Ship" by SpaceX.
A final landing burn will slow down the rocket for a vertical descent to the ship, which SpaceX founder and CEO Elon Musk says has thrusters repurposed from a deep sea oil drilling rig to keep the barge within 3 meters — about 10 feet — of the correct position.
Emblazoned with a SpaceX logo in the center of a bullseye painted on a black deck, the barge is 300 feet long with extendable wings to stretch its width to 170 feet, according to Musk, who assessed the probability of successfully pulling off an intact recovery of the booster stage as "probably not more than a 50 percent chance."
The experiment is aimed at demonstrating technologies to make the Falcon 9 reusable, an achievement that Musk says would drastically cut launch costs.
A ship seen near the barge moored at the Port of Jacksonville fitted with dish-shaped communications antennas is believed to be accompanying the Marmac 300 barge into the Atlantic Ocean to act as a control vessel.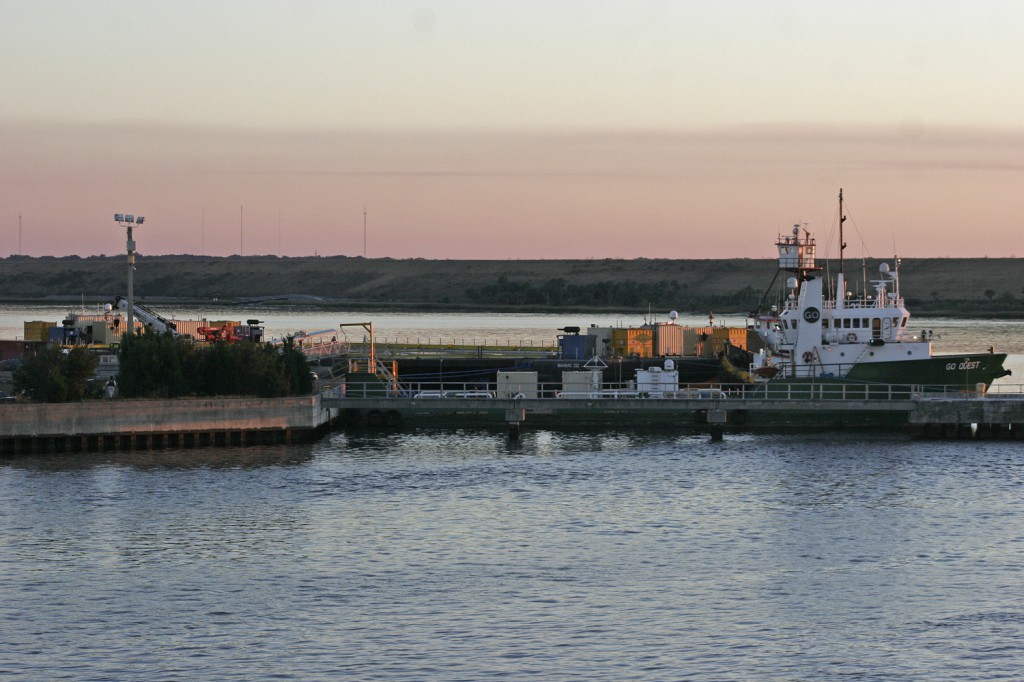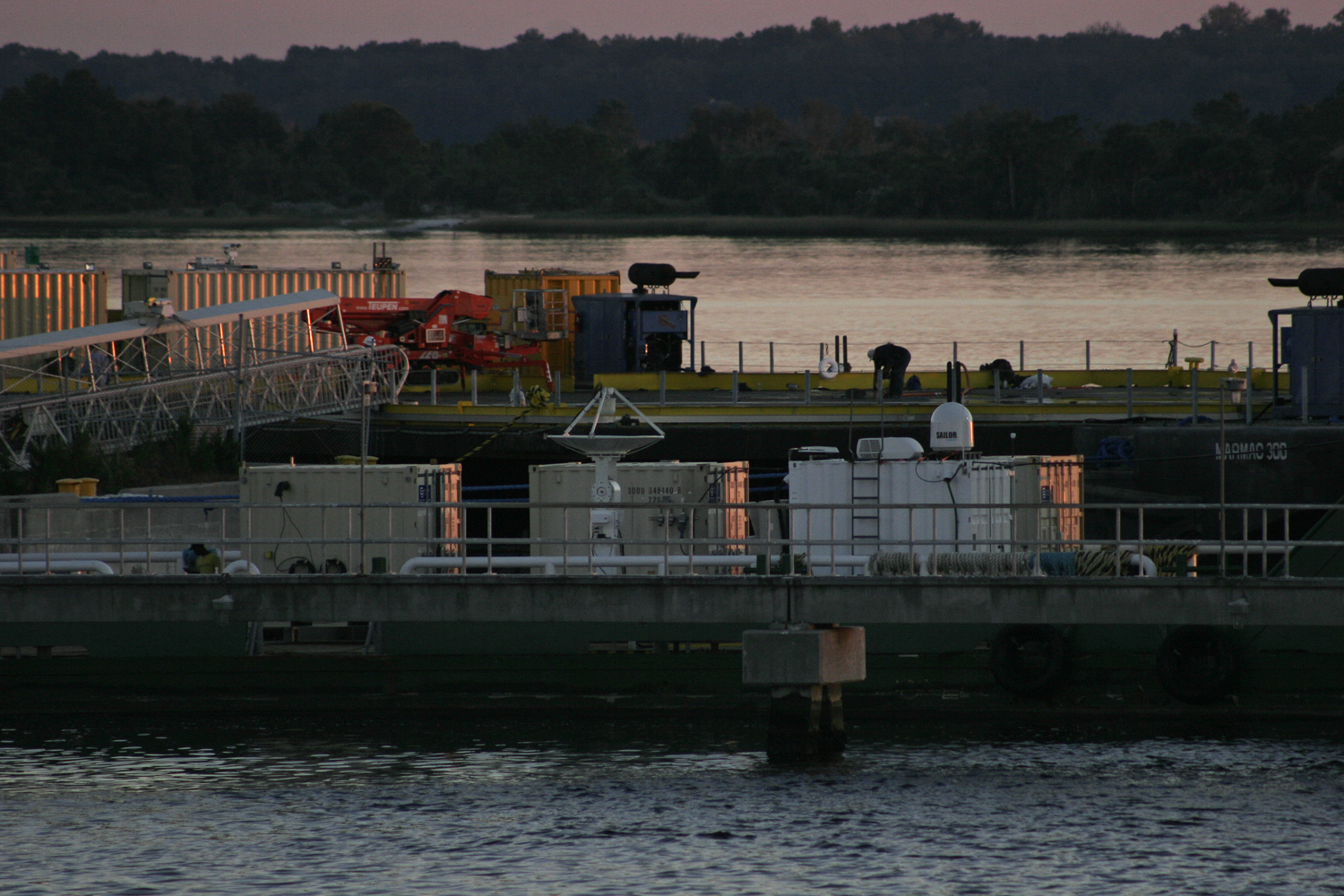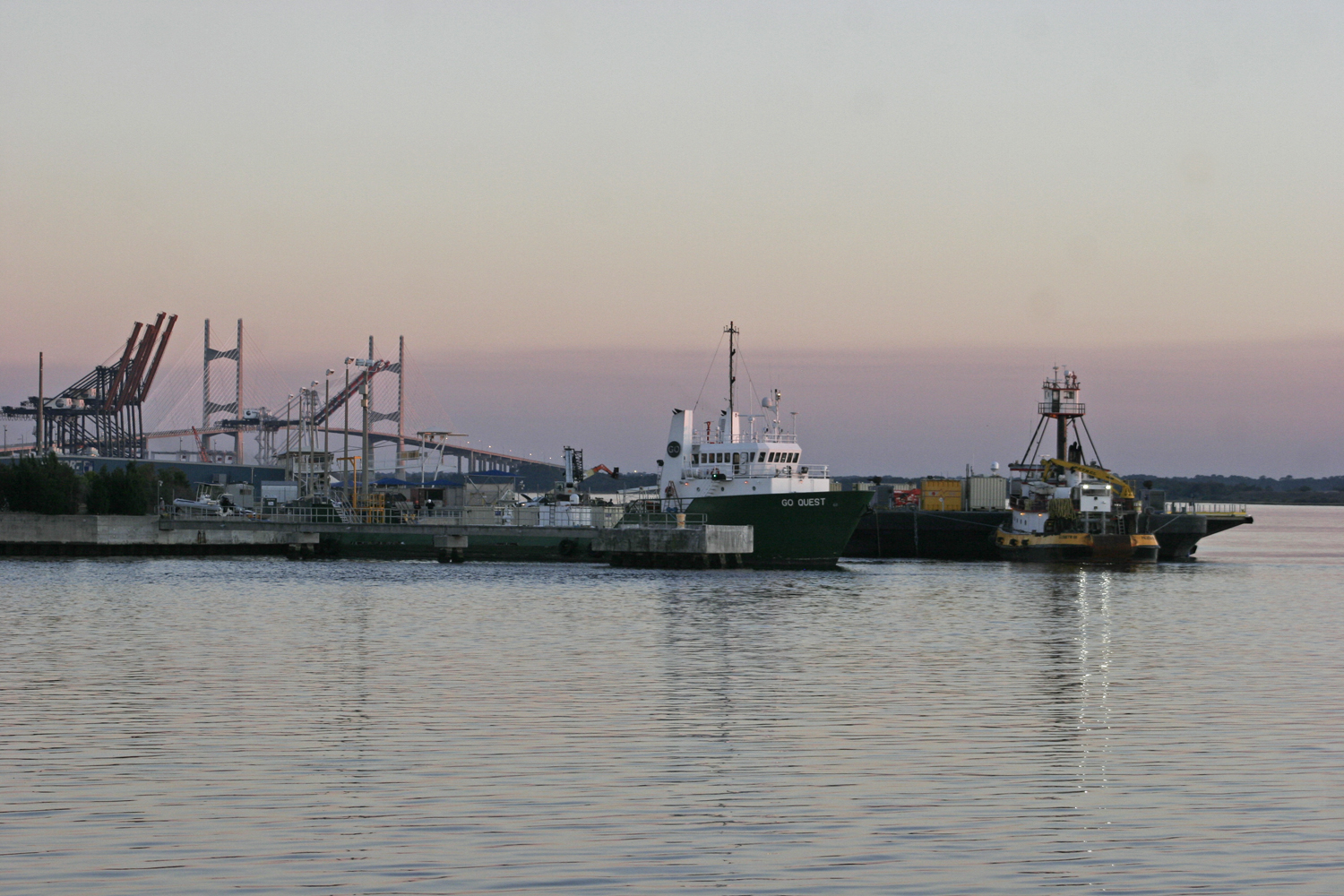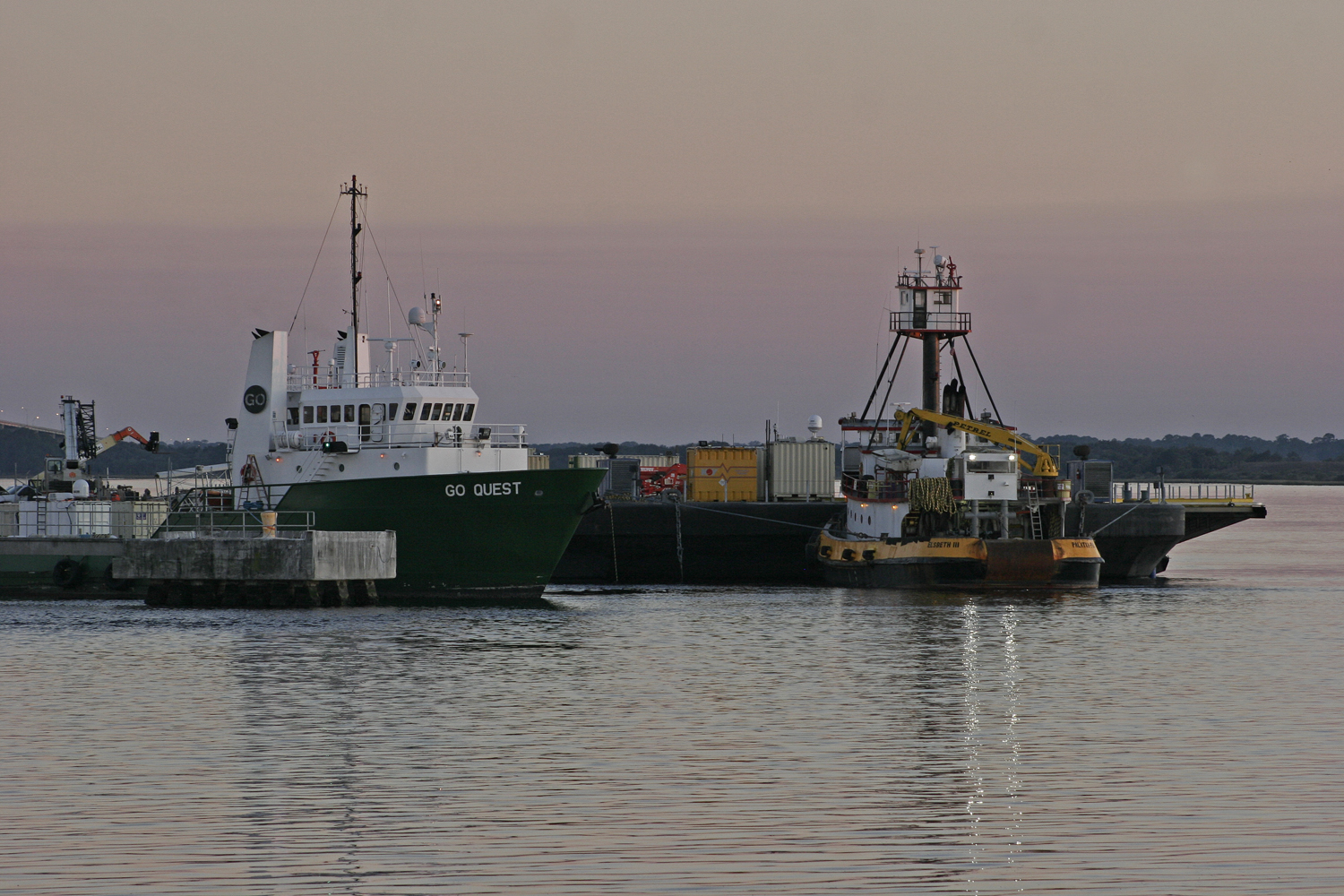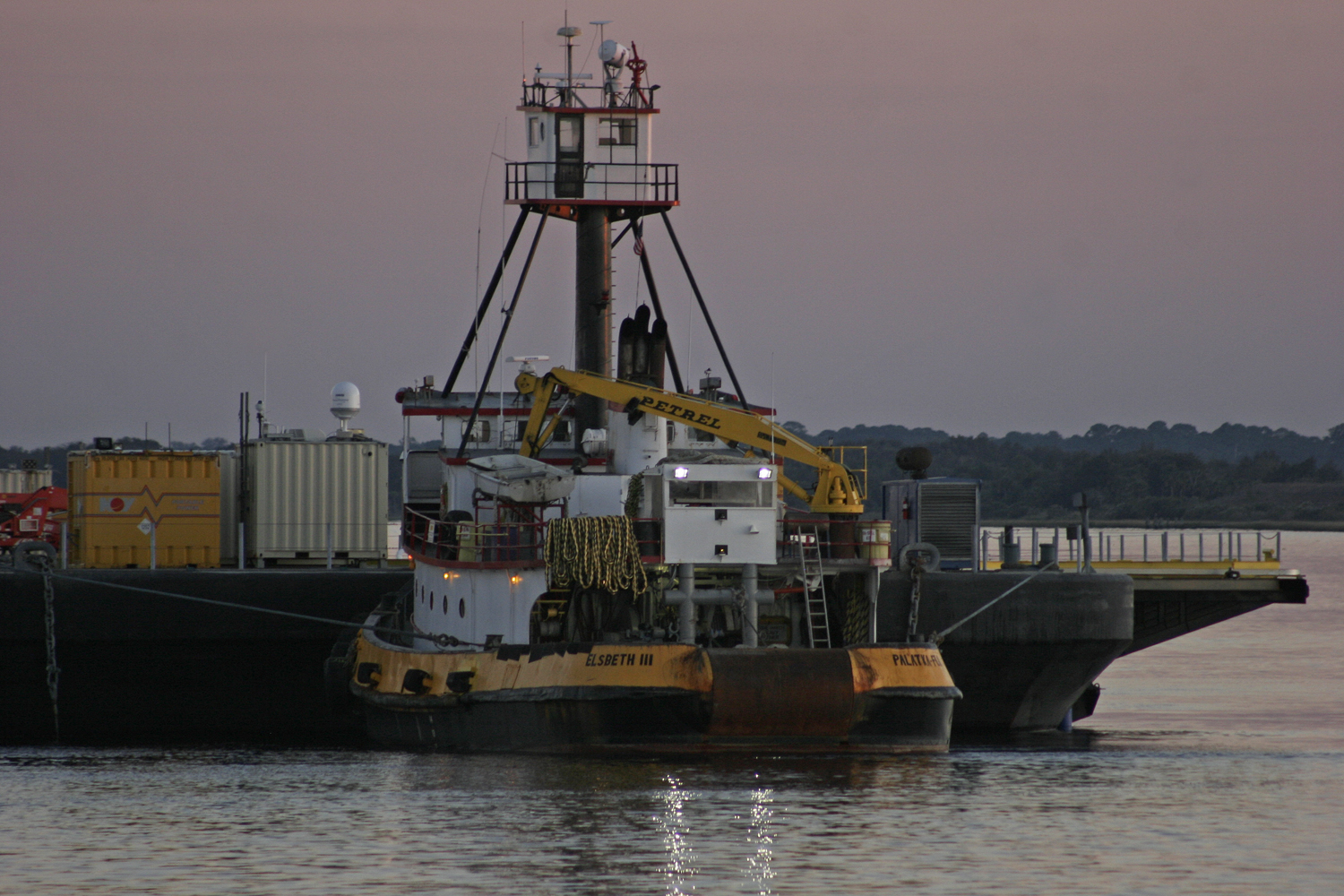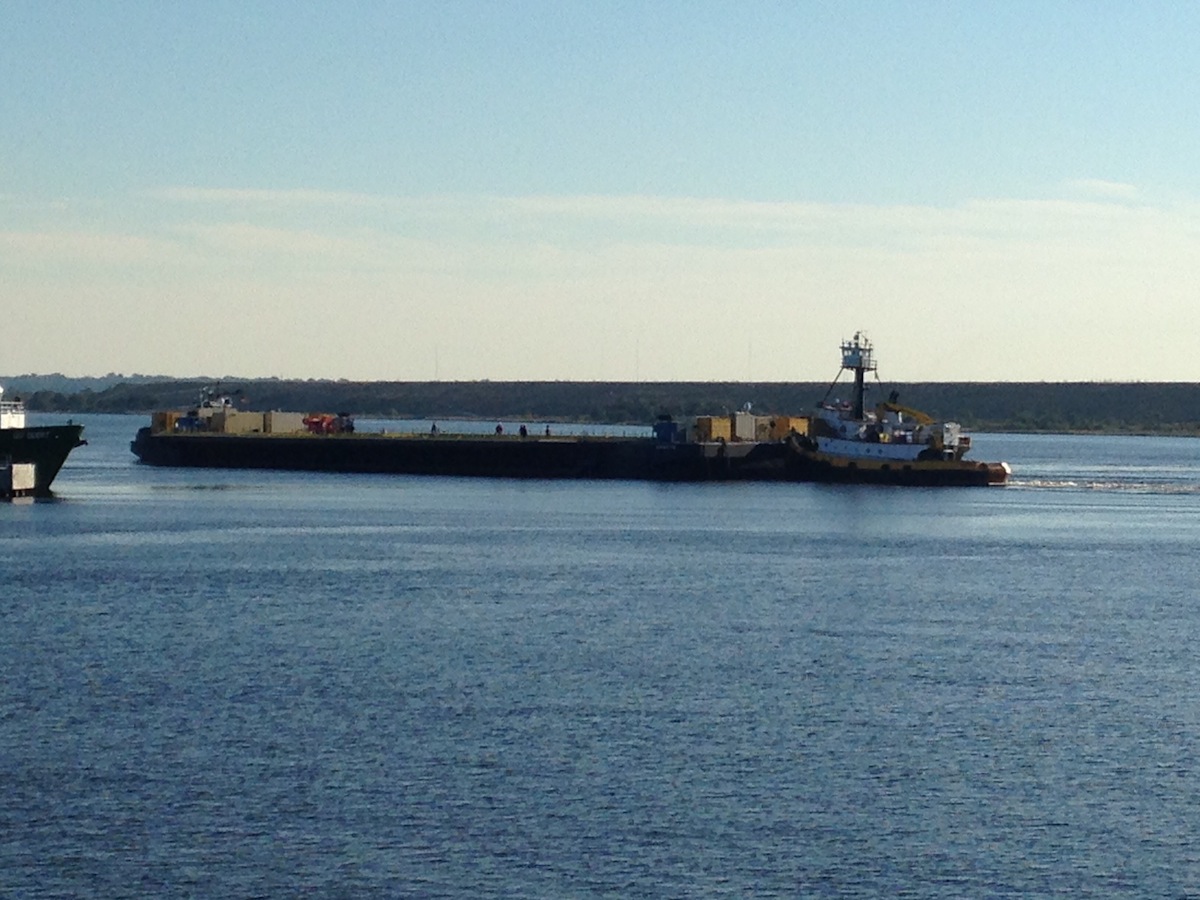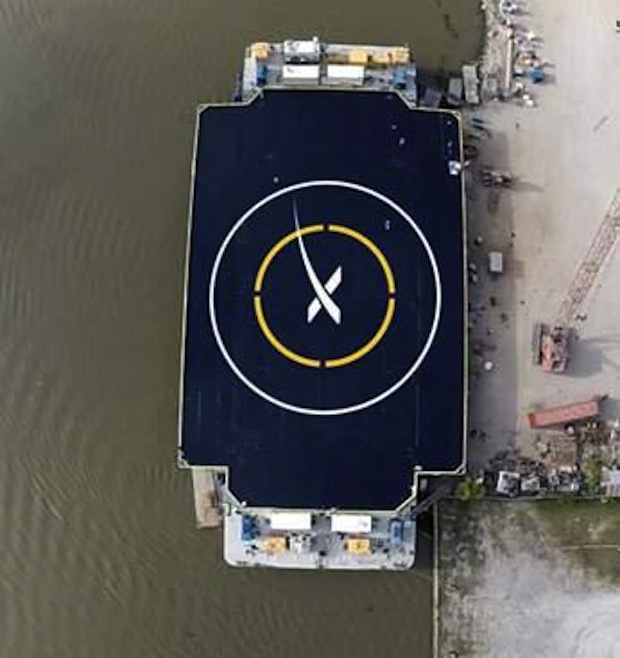 Follow Stephen Clark on Twitter: @StephenClark1.