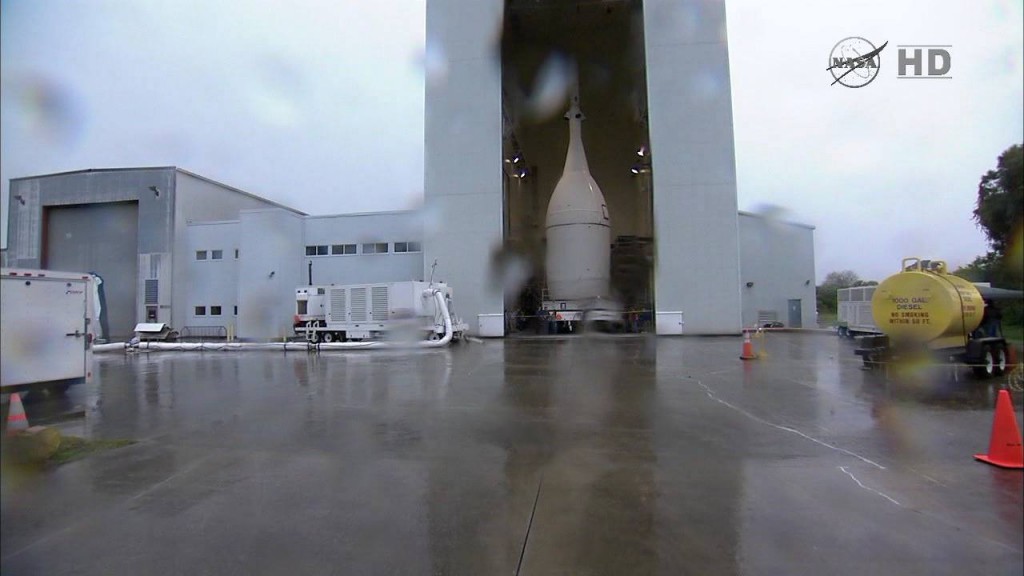 KENNEDY SPACE CENTER — Bad weather has delayed by 24 hours NASA's next-generation Orion capsule from rolling out to the launch pad for its flight test next month.
The move is rescheduled for Tuesday night at 8:30 p.m. EST.
Orion is headed to Cape Canaveral Air Force Station's Complex 37B where a United Launch Alliance Delta 4-Heavy rocket awaits attachment of the capsule.
The Heavy will launch Orion Dec. 4 on Exploration Flight Test No. 1 — a two-orbit, four-hour mission around Earth to check out systems of the crew module. It is an unmanned test.
"The forecast Monday evening calls for winds and lightning that violate the constraints established for safely moving Orion," NASA said in a statement.
"The delay will not affect the planned Dec. 4 launch of Orion atop a ULA Delta 4-Heavy rocket."