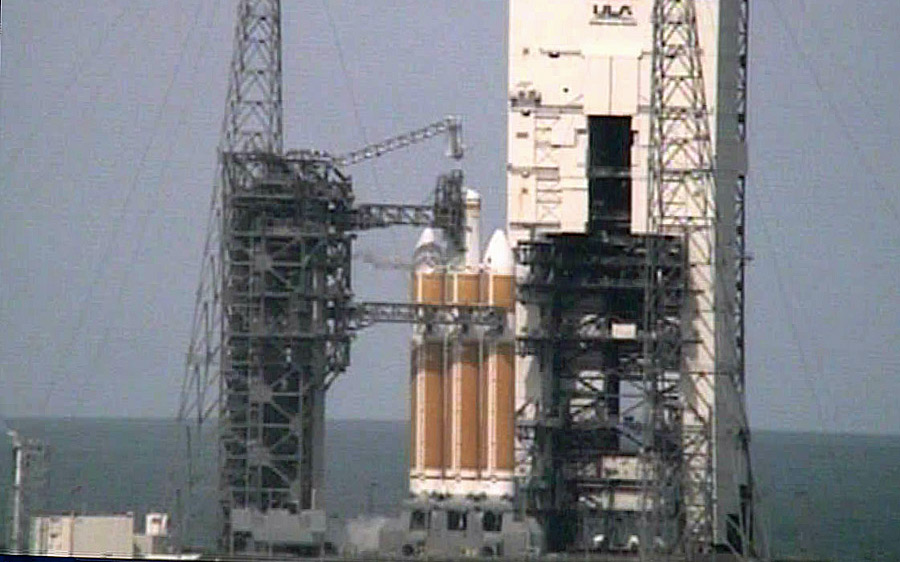 CAPE CANAVERAL — A countdown dress rehearsal and rocket fueling exercise was completed Wednesday at Cape Canaveral for next month's launch of NASA's Orion crew module atop a United Launch Alliance Delta 4-Heavy booster.
Known as a Wet Dress Rehearsal, the WDR rolled back the mobile gantry early in the morning and performed a full countdown to a simulated liftoff time later in the day.
"We just successfully completed our Wet Dress Rehearsal yesterday. We basically took the vehicle through a launch countdown. We fully tanked it, operated all of our systems. It was a good exercise and everything is working great," said Ron Fortson, United Launch Alliance director of mission management.
The real liftoff day is coming Dec. 4.
Powered by three RS-68 main engines, the Heavy rocket will be launched from the Cape's pad 37B for Exploration Flight Test No. 1, or EFT 1.
The mission will send Orion on a two-orbit mission around Earth to check out its systems in an uncrewed test.
The next major milestone in the launch campaign is planned for Monday night, when the 73-foot-tall, 48,000-pound Orion spacecraft is hauled to the pad for mating with the Delta 4-Heavy.