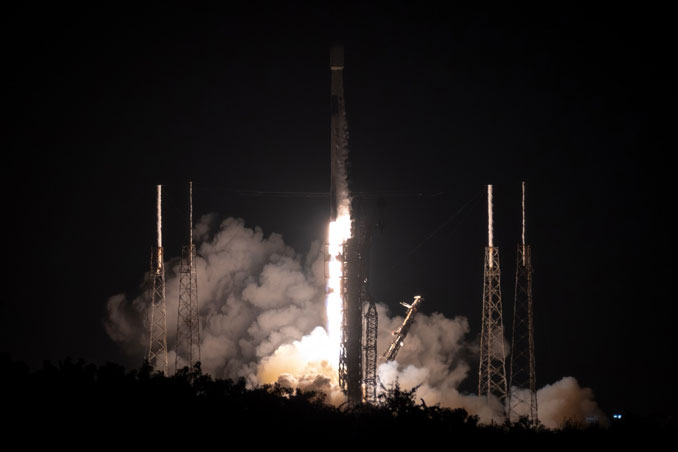 A Falcon 9 carrying 23 more satellites for SpaceX's Starlink internet service lifted off from Cape Canaveral Monday, bringing the total number of Starlinks currently in orbit to more than 5,000 satellites. Liftoff from pad 40 occurred at 7:20 p.m. EDT (2320 UTC).
After lifting off from Space Launch Complex 40 (SLC-40) at Cape Canaveral Space Force Station, the Falcon 9 pitched and rolled onto a south-easterly trajectory as it targeted an orbit inclined at 43 degrees to the equator.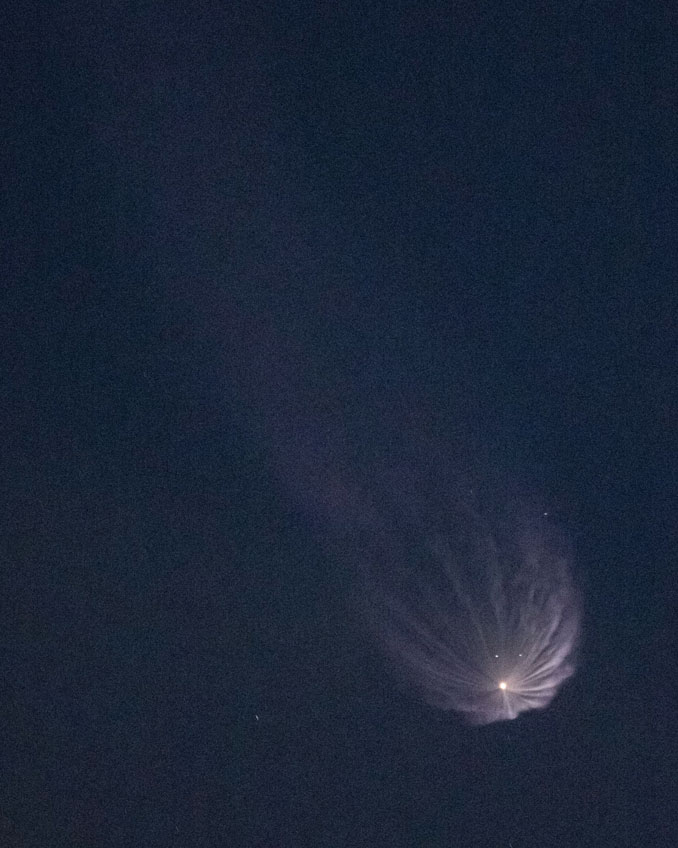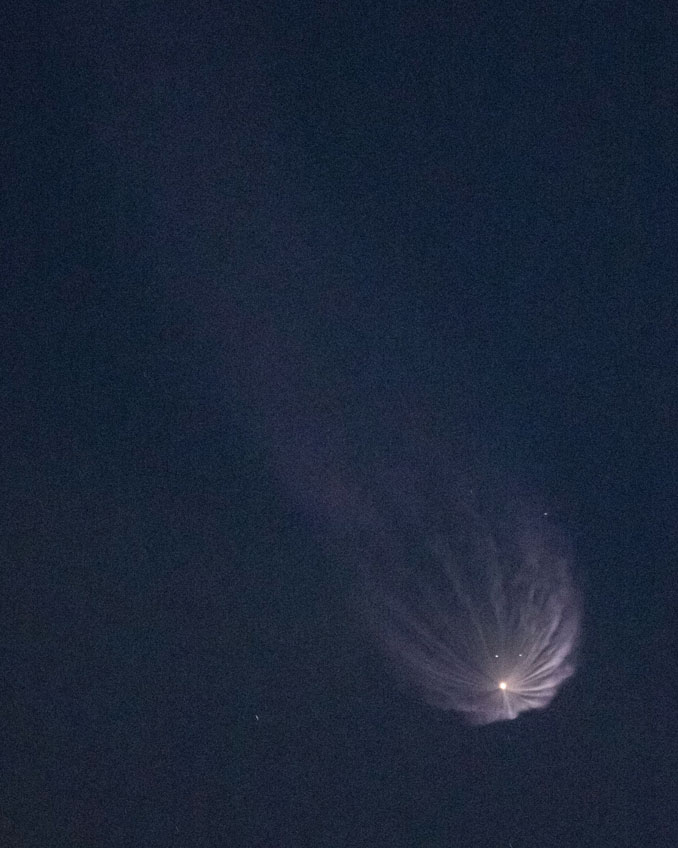 It was the second launch attempt for the Starlink 6-25 mission. On Sunday night the countdown reached T-30 seconds when an abort was called. The launch director said a problem was detected with the system used to separate the first and second stages of the rocket and launch was pushed back to Monday.
The first-stage booster, making its eighth flight, successfully touched down on the drone ship Just Read the Instructions, stationed east of the Bahamas, about eight and a half minutes after launch.
The booster, tail number B1077, first flew in October 2022, carrying Crew 5 to the International Space Station aboard Dragon Endurance. It went on to fly the GPS III F6, Inmarsat I6-F2, CRS-28, and Intelsat G-37 missions, plus two prior Starlink delivery flights.
Deployment of the 23 Starlink satellites into a 182×177 mile (293×285 km) orbit occurred 1 hour, 5 minutes and 38 seconds after launch.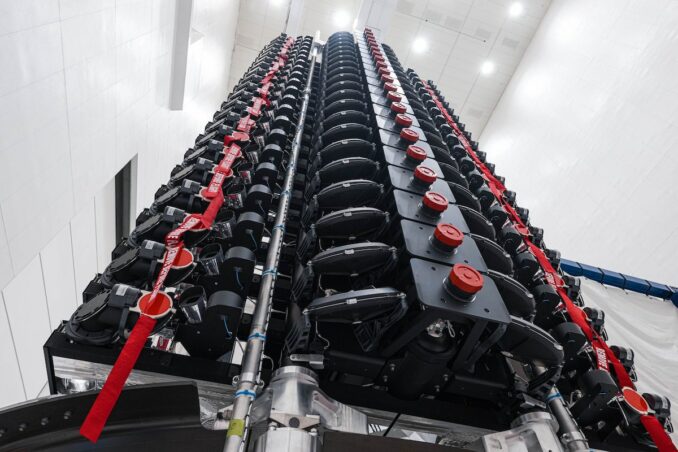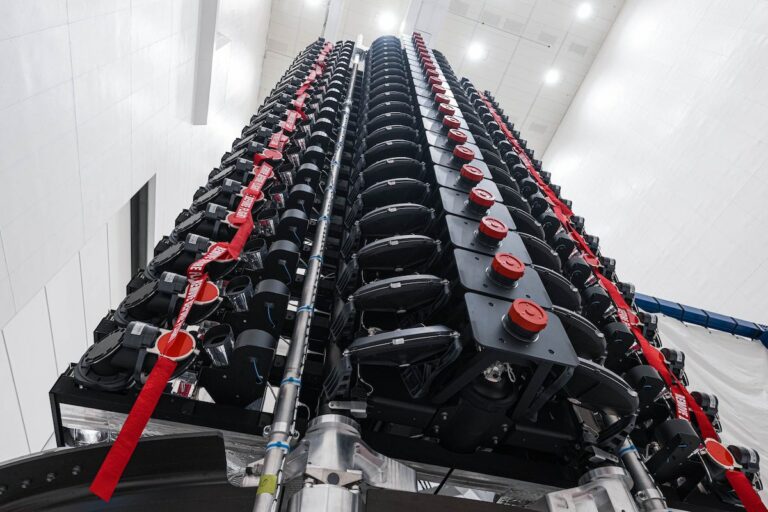 The mission brought the number of Starlink satellites currently in orbit to 5,011 based on statistics compiled by Jonathan McDowell.
Tonight's launch was the 90th orbital mission for SpaceX in the last 365 days, roughly a launch every four days on average. Company officials have said they hope to accelerate the pace of launches and make 100 flights in 2023, surging to a total of 144 in 2024.