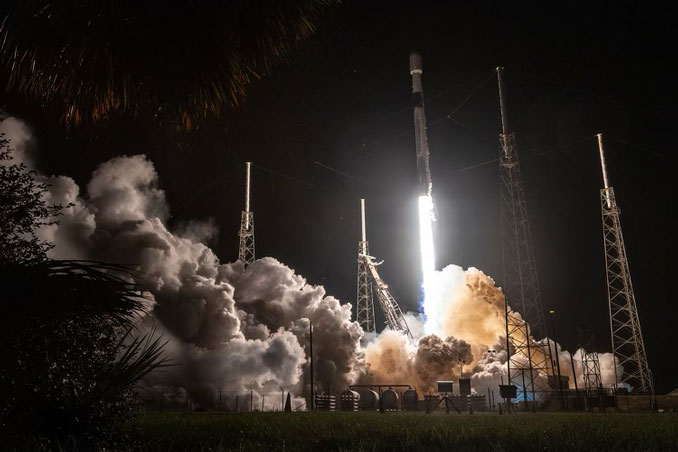 SpaceX launched an Intelsat communications satellite early Thursday, part of a fleet-wide refresh under a Federal Communications Commission push to free up transmission space for 5G cellular networks.
The Falcon 9 blasted off from the Cape Canaveral Space Force Station at 1 a.m. EDT, lighting up the overnight sky as it arced away to the east atop 1.7 million pounds of thrust.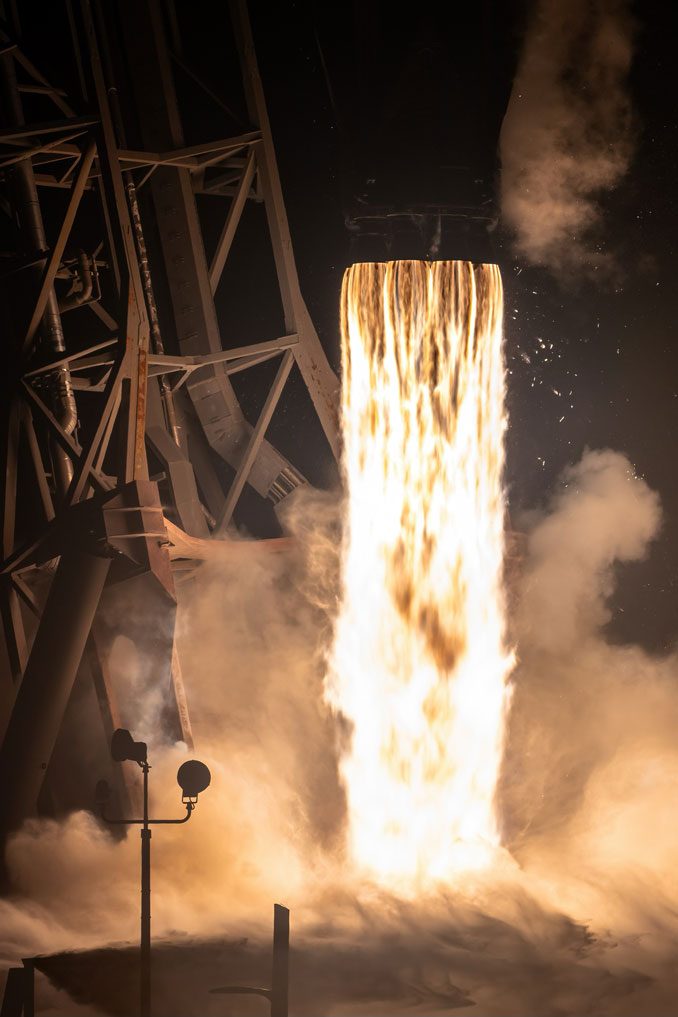 The first stage, making its sixth flight, boosted the vehicle out of the dense lower atmosphere and then peeled away for landing on a downrange droneship. The second stage, meanwhile, continued the push to space, firing its single engine twice to reach the planned elliptical deploy orbit.
Thirty-two minutes after liftoff, Intelsat's Galaxy 37 spacecraft was released to fly on its own.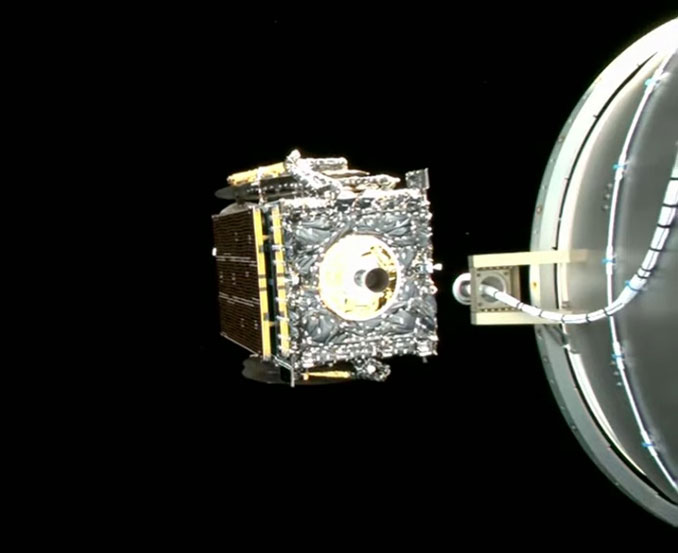 If all goes well, on-board thrusters will put the 5-ton relay station in a circular orbit 22,300 miles above the equator at 127 degrees west longitude where it will provide C-band broadcast service across North America. The satellite also hosts a Ku-band payload jointly owned by Intelsat and JSAT International, a subsidiary of SKY Perfect JSAT Corp.
Intelsat is refreshing its Galaxy satellite fleet, which provides C-band television relay services across North America and the eastern Pacific as part of an FCC-mandated push to clear out frequencies for use by emerging 5G cellular networks.
"It's an interesting milestone for us. It brings to closure a comprehensive refresh of our Galaxy fleet over the United States," Bruno Fromont, Intelsat chief technology officer," told Spaceflight Now.
"It has been a massive sprint for the engineers, who have been working to complete the launch of eight satellites in the span of 10 months. Nobody else has done that in the history of the industry. So it's a really nice achievement."