STORY WRITTEN FOR CBS NEWS & USED WITH PERMISSION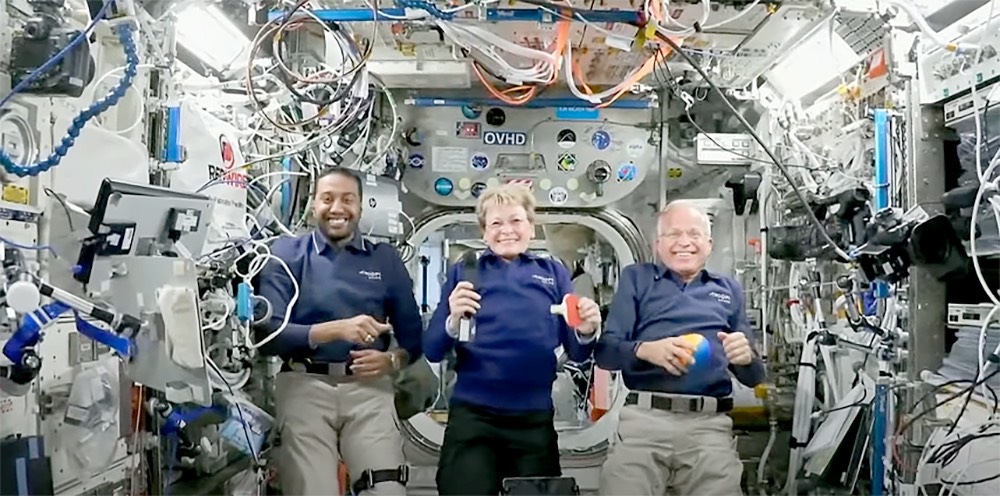 America's most experienced astronaut says her fully commercial visit to the International Space Station this week is a critical stepping stone on the road to space tourism, private-sector orbital research and development of commercially operated space stations.
In a space-to-ground interview with CBS News, retired NASA astronaut Peggy Whitson, veteran of three NASA flights with a U.S.-record 665 days in orbit and 10 spacewalks to her credit, compared the early days — and high costs — of commercial spaceflight with the dawn of commercial aviation when only the wealthy could afford to fly.
"Back in the '30s, '40s, as commercial aviation was developing from something that started off initially as (an) all government (initiative), it was a long process before it was something that became every day to us," she said.
"But it's incredibly important if we want to increase access to space for as many people as possible that we get started somewhere. And this is a first step."
Even short, suborbital flights provided by Blue Origin and Virgin Galactic, which launched a piloted test flight Wednesday, "provide some access to space, and I think that's important for developing our commercial platforms in low-Earth orbit and beyond."
As for the multi-million-dollar cost of a ticket to fly in orbit as a commercial astronaut or space tourist, Whitson said "it's going to probably take a little bit longer" for prices to drop to less stratospheric levels, ones that non-millionaires can afford.
"But the potential options out there for governments around the world, and people, individuals to have access to space that have never had access before, whether they send up scientific investigations or they're sending up astronauts, is really opening up," she said.
And she envisions a future when "you could be the worker on some future station doing the housekeeping or doing the maintenance on the hardware that breaks."
"You could just be somebody that's paid to go as part of your job to be there," she said. "And so I think that eventually, all that will build to greater and greater access to space."
With a doctorate in biochemistry, Whitson joined NASA's astronaut corps in 1996 and completed three long-duration flights aboard the International Space Station between 2002 and 2017, launching and landing once aboard a space shuttle and twice aboard Russian Soyuz ferry ships.
She logged a total of 665 days and 22 hours in space during those three flights, the most time in orbit for any American and the most by any female flier. She also participated in 10 spacewalks totaling more than 60 hours, putting her fifth in the world and No. 1 among female fliers.
Whitson joined Houston-based Axiom Space as director of human spaceflight after retiring from NASA. Axiom launched its first "private astronaut mission" — Ax-1 — in April 2022, a flight commanded by retired astronaut Michel Lopez-Alegria.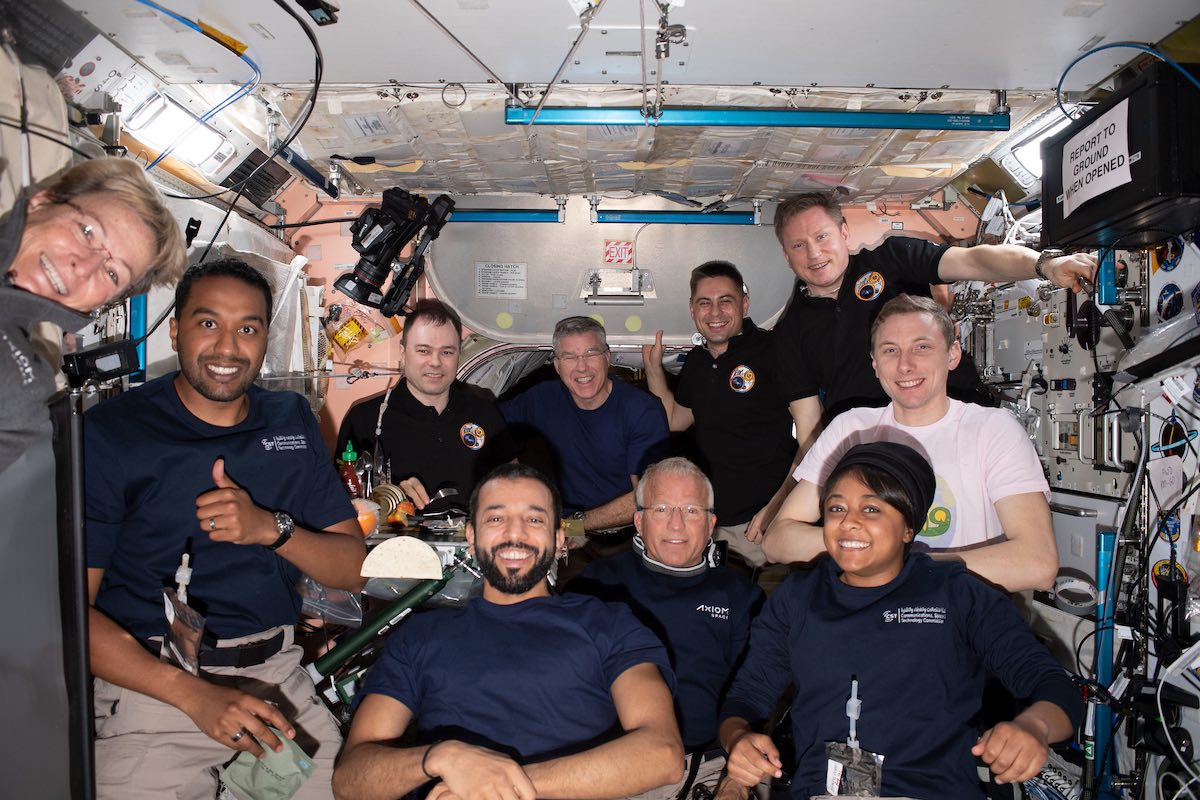 Whitson blasted off last Sunday as commander of the Ax-2 mission, joining retired fiber optics entrepreneur and adventurer John Shoffner and two Saudi astronauts making their first flight — Ali Alqarni and Rayyanah Barnawi — aboard a SpaceX Crew Dragon capsule.
"They're doing great!" Whitson said of her rookie crewmates. "I'm so proud of them,  they've worked really hard in their training program and they're really doing a great job getting their science done and (participating in) a lot of outreach and STEM events as well. So we're really happy, very pleased with the results."
Axiom Space is using the private astronaut missions to gain the expertise needed to build and operate a stand-alone commercial space station that can be used by government and private-sector astronauts and researchers after the International Space Station is retired at the end of the decade.
In the near term, the missions also provide a way for serious, technically competent private citizens and governments, those without access to space, to visit the ISS for research and public outreach — goals encouraged by NASA.
"Our mission control is working in Houston, full time, three shifts, to change our plans and our schedules based on activities that were or were not completed, working with NASA teams to integrate all that together with the station crews up here. So it's a pretty complex job," Whitson said.
"Just learning the ropes and developing new techniques that we think will be more efficient for use on Axiom's station is really important as precursor steps. When we have a module up here, we'll be working from that same mission control as we're building it out. And so I think it's an extremely important step for us."
The Ax-2 crew is carrying out 20 research projects in a variety of fields, requiring long hours of work. But Whitson said she's making sure the rookies make time to enjoy the experience, telling them "to spend at least 90 minutes one time and go around the world and watch the whole thing."
The arrival of the Ax-2 astronauts boosted the space station crew from seven to 11. Asked if it was crowded in the lab, Whitson said "there are traffic jams at times because people are working in front of science racks and then people are trying to go around and behind and above and below."
"We haven't had too many bump-ins yet, but there have been a few," she said. "So there definitely is more traffic and the station crew has been extremely welcoming for us."
Whitson and her Ax-2 crewmates plan to close out their eight-day station visit next Tuesday, undocking and returning to Earth with a splashdown off the coast of Florida.