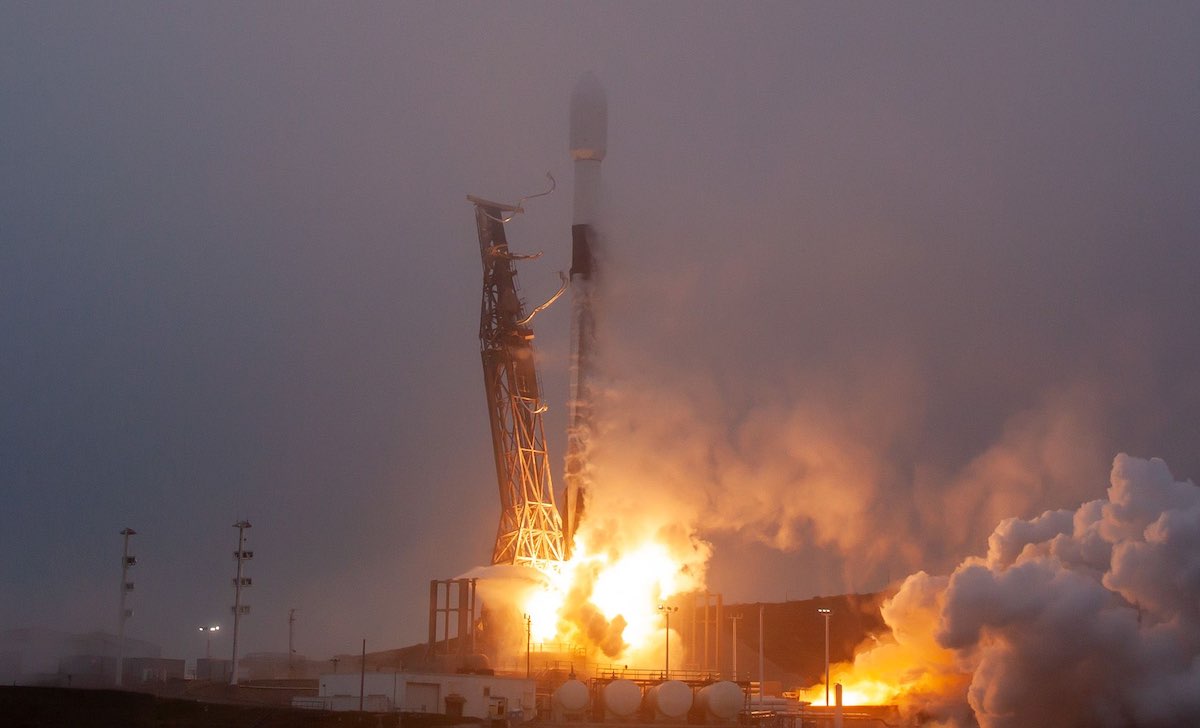 The first 10 spacecraft for a planned U.S. military mega-constellation launched from California Sunday aboard a SpaceX Falcon 9 rocket, setting in place the keystone for a multibillion-dollar network of hundreds of small satellites to improve defenses against hypersonic missiles and other emerging threats.
The Falcon 9 rocket took off from Vandenberg Space Force Base, a military spaceport about 140 miles (225 kilometers) northwest of Los Angeles, shortly after sunrise Sunday to begin the first mission to start deploying a network of hundreds of small spacecraft in orbit for the Space Development Agency.
SDA was set up by the Pentagon in 2019 to more rapidly introduce new technology and capability into the military's space programs. One of SDA's first tasks is to develop an answer to the threat of hypersonic missiles from China and Russia, which could evade conventional billion-dollar missile tracking satellites better suited to detecting and tracking large intercontinental ballistic missile launches.
The agency's satellite fleet, called the Proliferated Space Warfare Architecture, will include satellites with infrared sensors to detect and track missiles in flight, along with spacecraft to relay the tracking data directly to ground, air, or naval forces using existing tactical radio networks. U.S. and allied forces could then shoot down the enemy missile.
"This is a major accomplishment for SDA and for the whole Department of Defense. It shows that our key pillars, proliferation and spiral development, can deliver for national security space," said Derek Tournear, director of SDA. "Through this launch, we've demonstrated that SDA can keep a schedule to deliver enhanced capabilities every two years. This revolutionary approach is enabled by growth in the commercial marketplace, allowing the (satellite fleet) to move forward to deliver warfighting capabilities in each future tranche."
The first phase of SDA's Proliferated Warfighter Space Architecture will consist of 28 satellites launching this year as a proof of concept for the missile tracking and data relay network, followed by more than 150 additional satellites launching in 2024 and 2025 to provide an initial operational capability.
Combining conventional tactical radio links, laser inter-satellite communications, and wide-view infrared sensors, hundreds more SDA spacecraft could launch later in the 2020s as the Pentagon ramps up efforts to counter new threats from China and Russia.
The first 10 prototype satellites, eight data relay spacecraft built by York Space Systems and two missile tracking platforms manufactured by SpaceX, headed into a 620-mile-high (1,000-kilometer) orbit after liftoff on the Falcon 9 rocket Sunday.
The 229-foot-tall (70-meter) Falcon 9 rocket lifted off at 7:29 a.m. PDT (10:29 a.m. EDT; 1429 UTC) Sunday from Space Launch Complex 4-East at Vandenberg. The Falcon 9 flew south from its launch pad, arcing toward a near-polar orbit inclined 80 degrees to the equator.
SpaceX landed the reusable first stage of the Falcon 9 rocket back at Vandenberg less than eight minutes after liftoff, while the upper stage continued into orbit with the 10 SDA satellites.
Here's a replay of the Falcon 9 lifting off from Vandenberg Space Force Base with the first set of 10 missile tracking and data relay satellites for the U.S. military's Space Development Agency: https://t.co/CGOZQbZlYb pic.twitter.com/5HVelnTPCu

— Spaceflight Now (@SpaceflightNow) April 2, 2023
At the request of the military, SpaceX did not provide live video coverage of the upper stage burn and deployment of the SDA satellites into orbit. The company's live webcast of the launch focused on the return of the booster to Landing Zone 4 at Vandenberg.
SDA confirmed the launch was a success in a press release later Sunday.
The launch was delayed from Thursday, when the first countdown automatically aborted at T-minus 3 seconds after the computer controlling the pre-launch sequence detected unexpected data from one of the Falcon 9's main engines. SpaceX engineers investigated the issue and determine the rocket was healthy, then proceeded with a second launch attempt Sunday.
Tournear, who has led SDA since 2019, said before the launch that the agency was set up to "demonstrate a completely new way to field space capabilities and to operate them."
SDA, now part of the Space Force, plans to launch satellites in successive generations, or tranches, each introducing new technology. Military officials say SDA's constellation will be more resilient to attack than the Pentagon's conventional space assets, which often cost hundreds of millions or billions of dollars apiece and employ a small number of large satellites to fulfill critical national security functions like missile warning, navigation, and communications.
A network relying on numerous smaller satellites could better withstand the loss of a few spacecraft.
"We essentially have developed an architecture based on two pillars," Tournear said. "Pillar No.1 is proliferation, hundreds and hundreds of satellites. Pillar No. 2 is spiral development. That means that we're going to launch our spirals, or tranches, essentially every other year."
The first 28 satellites are known as Tranche 0, with 10 spacecraft successfully launched Sunday on a Falcon 9 rocket, and 18 more satellites planned for launch on another Falcon 9 mission in June.
"We call it our warfighter immersion tranche," Tournear said.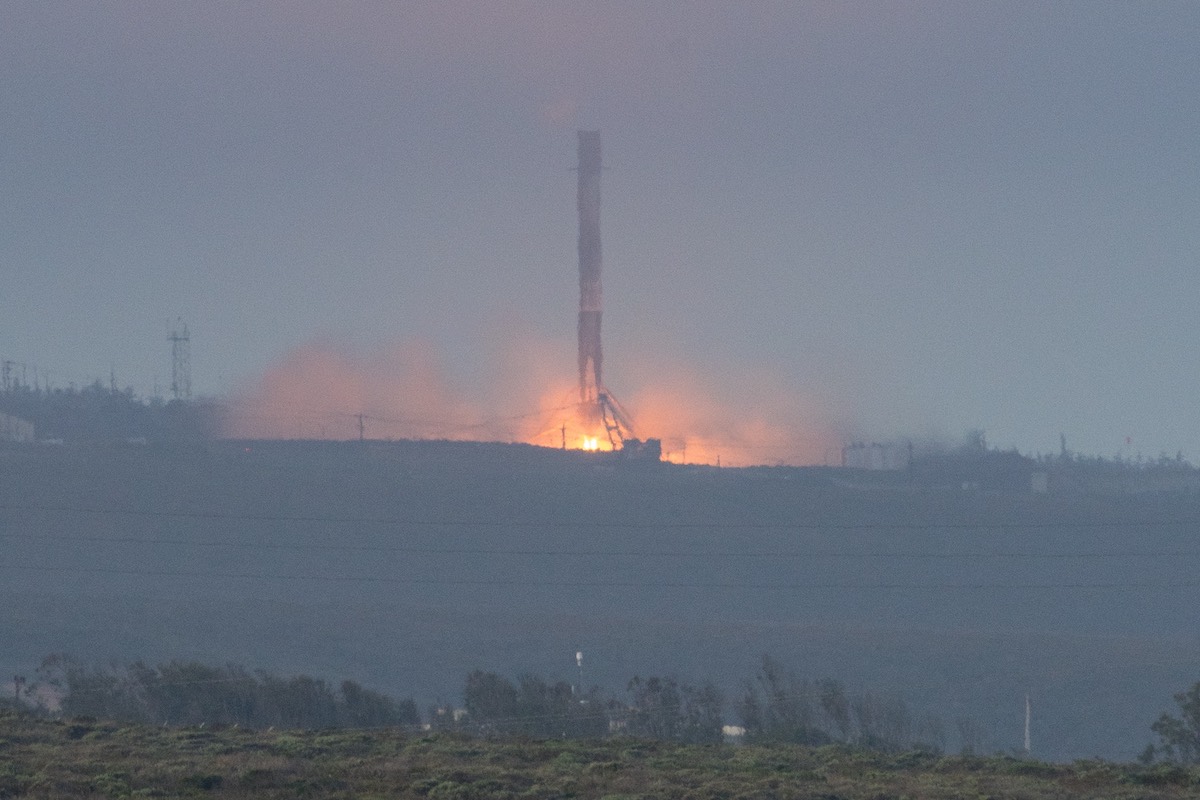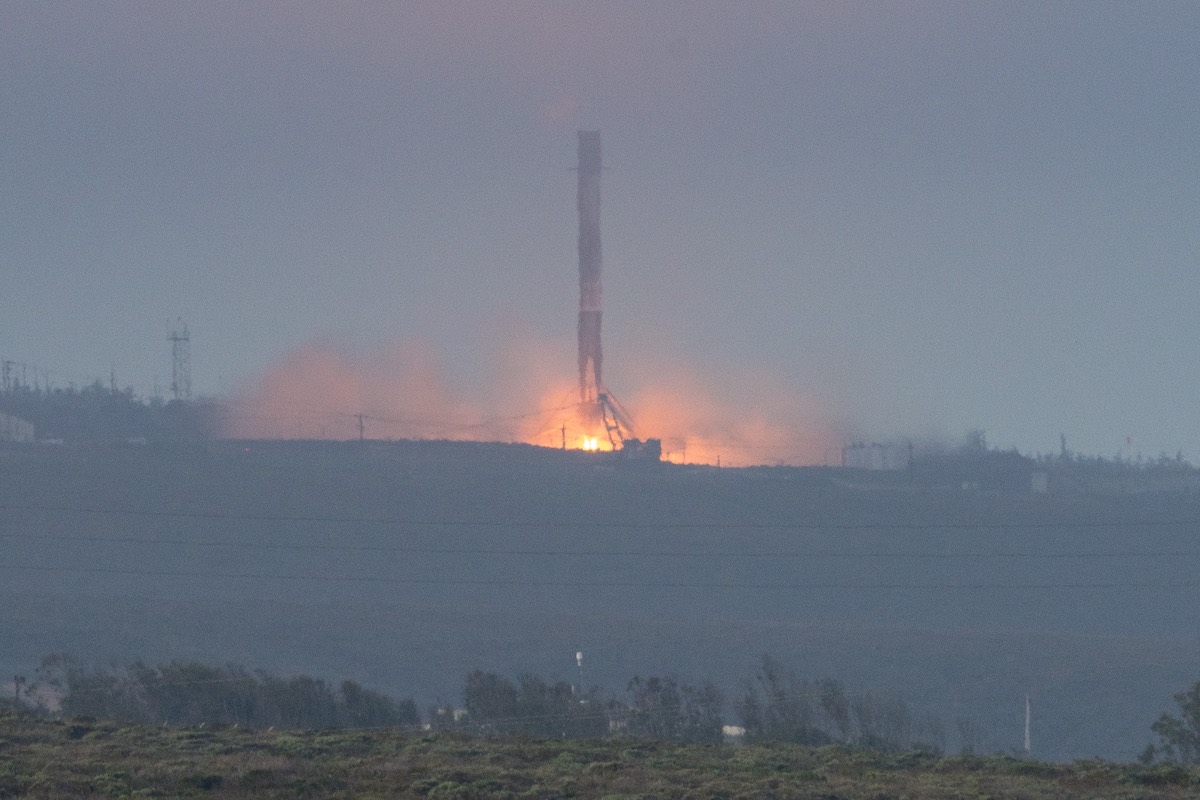 Later this year, military units at Eglin Air Force Base will begin receiving data from the Tranche 0 satellites for evaluation. Tournear said U.S. Marine Corps units will also incorporate the Tranche 0 satellites during exercises in the Indo-Pacific region.
Then, sometime in early 2024, the Tranche 0 satellites will undergo perhaps their most critical test when the U.S. military checks their ability to detect and track a hypersonic missile. The military's current fleet of early warning satellites — the Space Based Infrared System, or SBIRS, constellation — is best suited to sensing the bright thermal flash from the plume of a large ballistic missile, not the comparatively dim infrared signature of a hypersonic missile, which can dodge detection as it glides and maneuvers through the atmosphere to reach its target.
The demonstrations on tap for the Tranche 0 satellite include low-latency data connectivity, beyond line of sight targeting, missile warning and missile tracking, and fusion of data between orbital tracking sensors and ground-based sensors, according to SDA.
The Tranche 0 phase of SDA's satellite constellation is budgeted for $980 million, including the 28 spacecraft, two launches with SpaceX, ground systems, and operations, according to Tournear.
"The satellites that we have up there, the intent there is to get them in the warfighters' hands so they can start developing their techniques to be able to use them, to give them the timeline to go through their training, and to allow them to start thinking about how they would use the larger constellation once we have it on orbit," said Mike Eppolito, SDA's Tranche 0 program director.
"So our's is intended to be the demonstration tranche that allows them to sort of get their feet wet and start using the capabilities that we're putting on orbit," Eppolito said.
"Tranche 0 is made up of 28 total satellites, 20 satellites doing a tactical communication mission to show low-latency communication directly to the warfighter, and then eight satellites that we call our tracking satellites to do advanced missile detection and tracking," Tournear said.
SDA awarded contracts for the Tranche 0 satellites in 2020, ordering 20 so-called Transport Layer data relay satellites from York Space Systems and Lockheed Martin, and eight Tracking Layer missile detection satellites from SpaceX and L3Harris.
Five of the eight York-built satellites on the first Tranche 0 Sunday each have two laser communications terminals for inter-satellite links, plus a radio frequency communications payload. The other three satellites have the same hardware, with an added tactical link for data transmission to military forces on Earth. The SpaceX-built tracking satellites each have a wide field of view infrared sensor produced by Leidos, along with two laser communication terminals.
Here's a replay of the Falcon 9 first stage returning to Vandenberg Space Force Base after launching with 10 missile tracking and data relay satellites for the U.S. military's Space Development Agency: https://t.co/CGOZQbZlYb pic.twitter.com/ha8lntWvgw

— Spaceflight Now (@SpaceflightNow) April 2, 2023
The second Tranche 0 launch in June will carry the Lockheed Martin and L3Harris satellites into orbit, along with the remaining York and SpaceX spacecraft.
"We're right at two and a half years from order to orbit," Tournear said. "So we're pretty excited to show that the model actually does work … to get the capabilities to the warfighter at speed."
Each Tranche 0 Transport Layer data relay satellite from York and Lockheed Martin cost about $15 million, while the Tracking Layer satellites from SpaceX and L3Harris have an average cost of around $40 million. SDA has not released information about the size or mass of each satellite, or released any photos of the spacecraft during manufacturing and testing.
SDA purchased two dedicated Tranche 0 launches on Falcon 9 rockets from SpaceX in 2020 for $150 million. The agency partnered with the Naval Research Laboratory on ground systems and software development for Tranche 0.
Tournear said SDA's emphasis on development speed, tactical needs, and a "proliferated" architecture with hundreds of satellites differentiates the agency from the work of other military space programs. Working with the Missile Defense Agency, which fields a network of sensors on the ground and in space, SDA's objective is to get actionable missile tracking data in the hands of military forces anywhere in the world
"The warfighter is the the actual one that would be responsible for for releasing weapons in theater," Tournear said. "Those could be the people on an Aegis ship that are releasing weapons to do an intercept on a missile. Those are the the ultimate customers. Everything we have is focused on the shooter and then working backwards from that."
After detecting a threatening missile, the tracking satellites will transmit data on the projectile's location and track to the Transport Layer satellites using laser communications links. Then the data relay satellites will beam the information to the ground using an existing tactical radio network.
"So the tracking satellites would be able to send data down via the transport layer, and get that fused together into a fire control solution with other data inputs," Tournear said.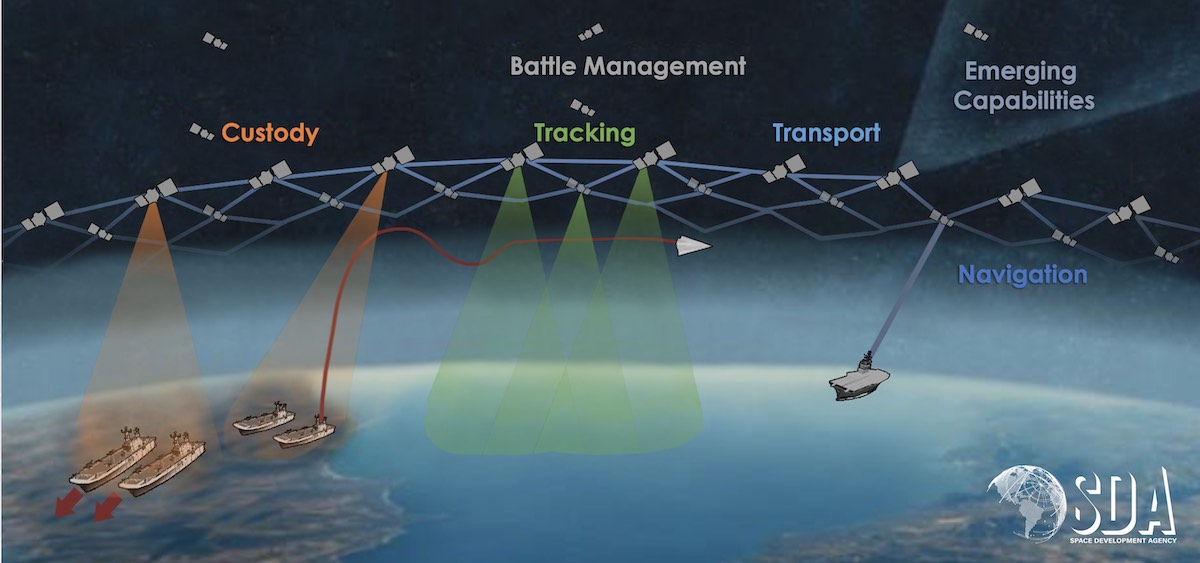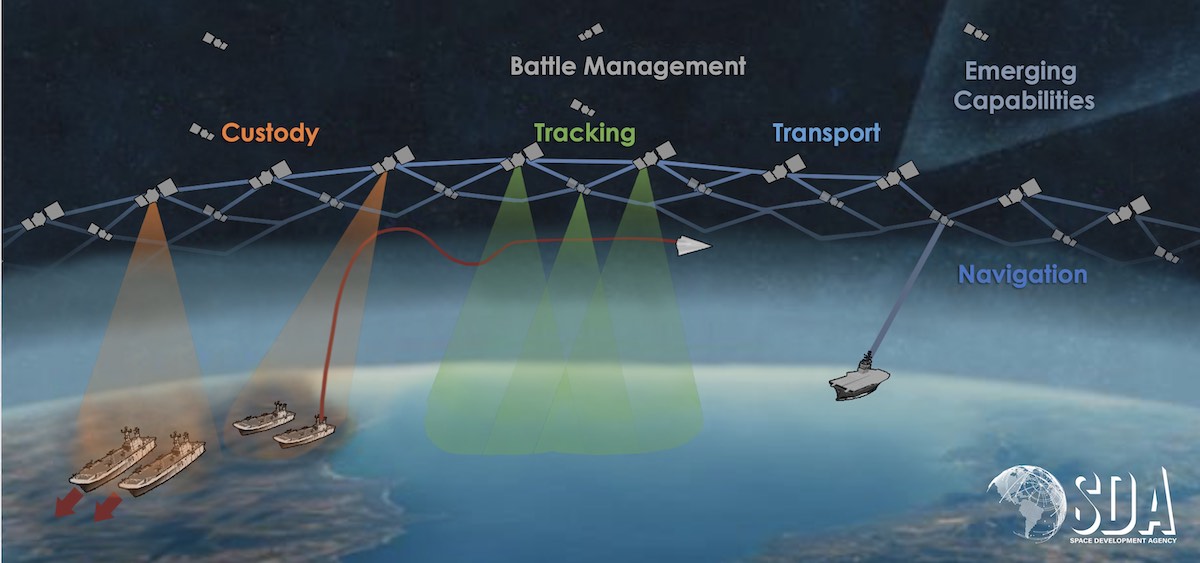 "The whole idea of the Proliferated Warfighter Space Architecture is to provide the real-time tactical data dominance for not only advanced missile threats, but any and all threats, so that the warfighter can can have complete situational awareness," Tournear said in a pre-launch press conference.
The launch of the first Tranche 0 satellites was delayed from late 2022 until March due to a power supply problem discovered on the eight York-built spacecraft.
The two-and-a-half year turnaround from contract award to launch is quick by the standards of military satellite procurements. Eppolito, the Tranche 0 program director, said he hopes future generations of SDA satellites will be built and launched even faster.
"First and foremost, a global pandemic wasn't incredibly helpful for our timeline," Eppolito said before Sunday's launch. "I think the other thing that that we are working through on Tranche 0 that will get better with the future tranches is supply chain.
"I don't think SDA did anything to take space being hard out of the equation here," Eppolito said. "We're still dealing with the same space environments, we're still dealing with the same challenges … I think we solved a lot of those problems because of how agile we were. I think we probably don't give enough credit to how tailored the agency is to resolve problems quickly.
SDA is geared toward finding ready-made, off-the shelf technology in commercial industry, such as satellite buses, sensors, and laser communication terminals, and quickly infuse it into military operations.
SpaceX, which has two satellites on Thursday's launch, has built more than 4,000 small spacecraft for its Starlink broadband mega-constellation. York Space Systems, Lockheed Martin, Northrop Grumman, and L3Harris have experience in large-scale satellite manufacturing and space-based optical sensors.
For the next-generation Tranche 1 constellation. SDA ordered 126 operational Transport Layer data relay satellites last year from York Space Systems, Lockheed Martin, and Northrop Grumman, plus 35 more Tracking Layer missile detection satellites from L3Harris, Northrop Grumman, and Raytheon.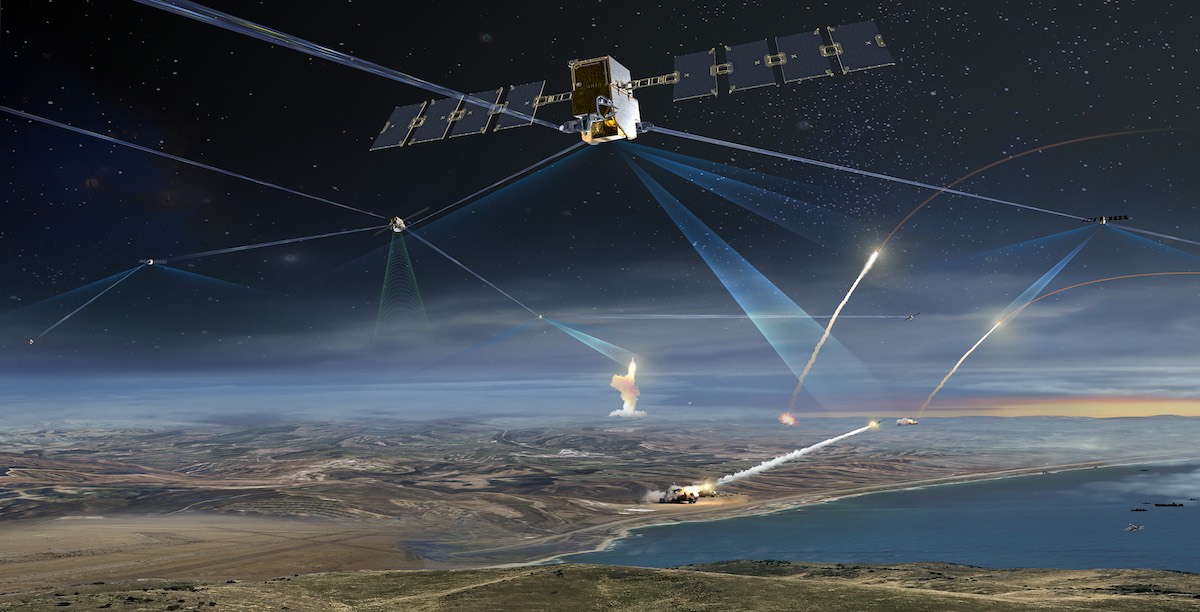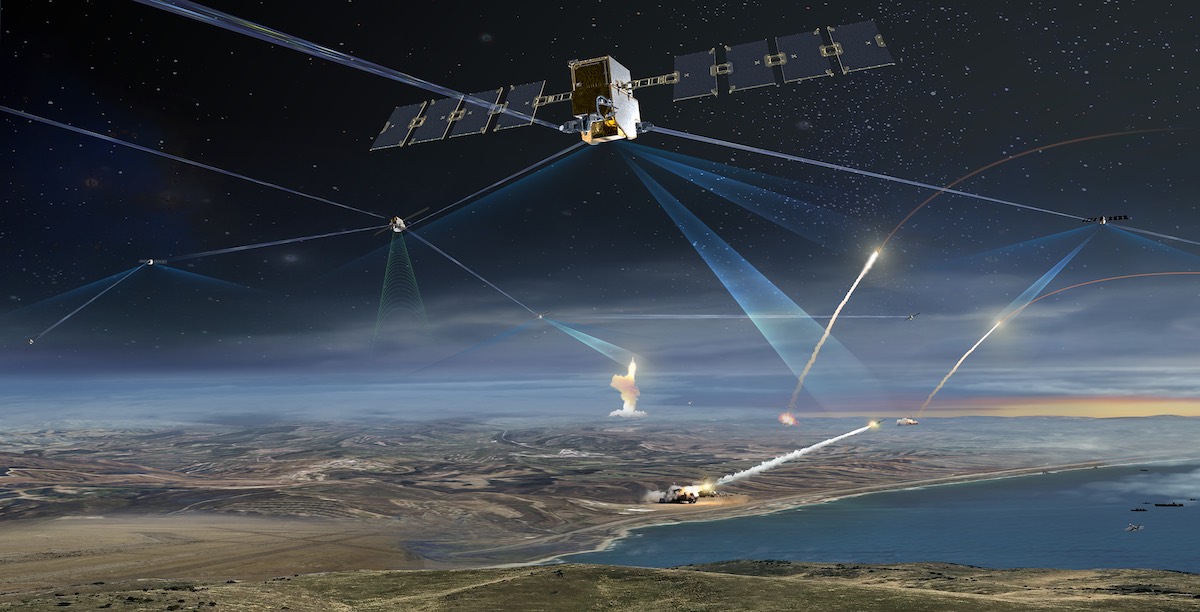 The agency also last year purchased another 12 Tranche 1 satellites from York Space Systems for demonstration of experimentation in tactical communications and integrated broadcast services. SDA also bought 10 satellites from Ball Aerospace to demonstrate low latency data transport and beyond line of sight command and control.
The contracts for those satellites, all comprising SDA's Tranche 1, total nearly $3.5 billion. Including the Tranche 0 and Tranche 1 orders and experimental satellites, SDA has procured 211 spacecraft to date.
"The launches (for Tranche 1) start in September next year and they launch one a month for the next 12 months," Tournear said.
A draft solicitation released by the agency earlier this year suggests SDA anticipates ordering as many as 216 more satellites for the Tranche 2 Transport Layer for launches beginning in 2026.
Email the author.
Follow Stephen Clark on Twitter: @StephenClark1.