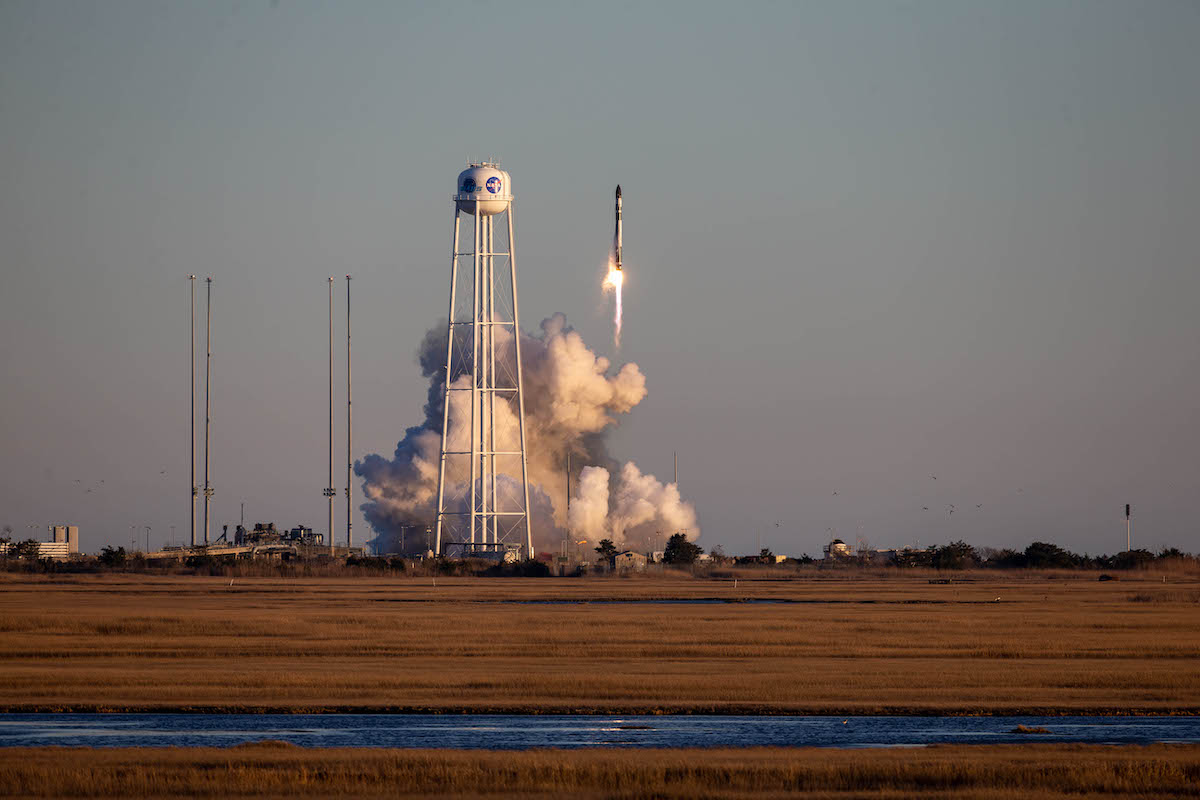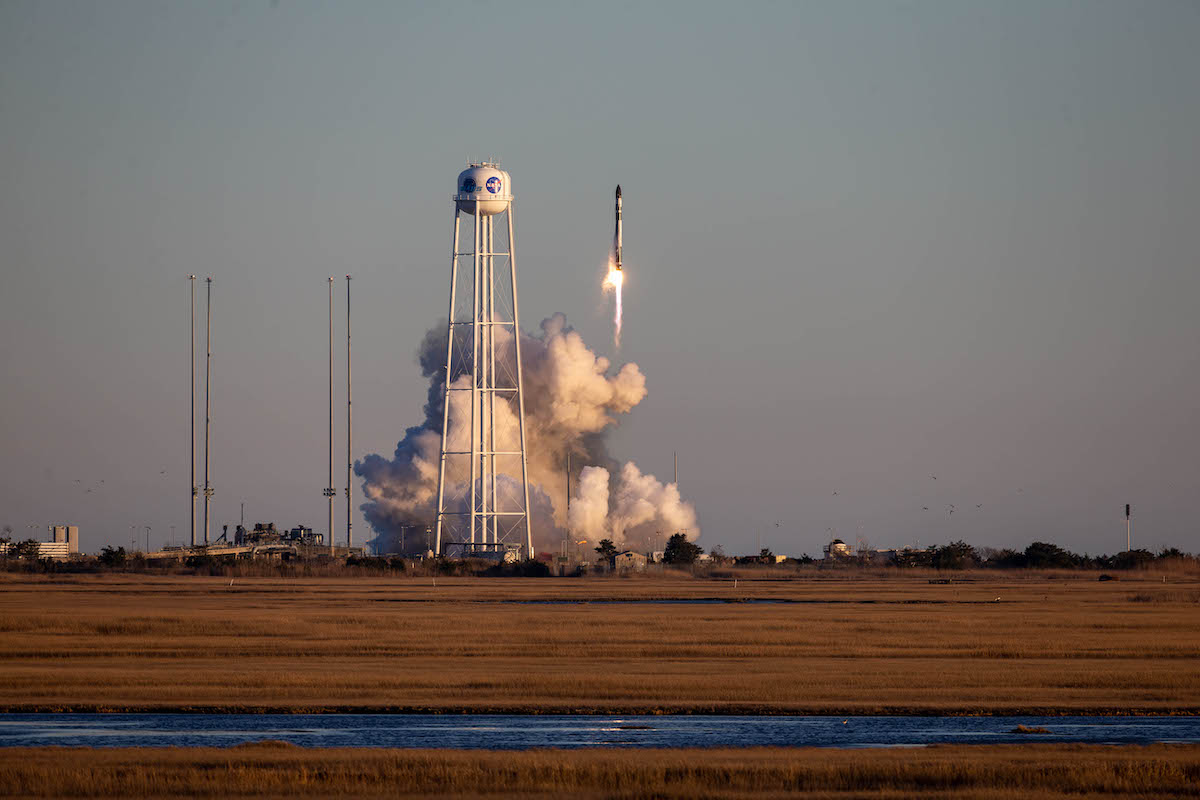 Rocket Lab's Electron launcher delivered two all-weather radar Earth observation satellites into orbit for Capella Space Thursday night after liftoff from Wallops Island, Virginia, successfully completing the company's second flight from the U.S. spaceport.
Running five days late due to bad weather and unfavorable upper level winds, the 59-foot-tall (18-meter) Electron rocket fired its nine kerosene-fueled Rutherford main engines and climbed away from Launch Complex 2 at the Mid-Atlantic Regional Spaceport, co-located with NASA's Wallops Flight Facility on Virginia's Eastern Shore.
The Electron rocket took off at 6:38:59 p.m. EDT (2238:59 GMT). Producing more than 50,000 pounds of thrust, the booster's main engines guided the Electron rocket toward the east-southeast from the Virginia coastline.
The rocket accelerated faster than the speed of sound in about one minute, then shut off its booster engines nearly two-and-a-half minutes into the flight. The second stage ignited a single Rutherford engine to propel the two Capella Space satellites into a parking orbit about nine minutes after liftoff.
Then a kick stage separated and coasted halfway around the world before igniting a non-toxic thruster to inject the Capella satellites into the proper orbit for deployment. Rocket Lab confirmed separation of the two microsatellites nearly one hour after launch.
The mission targeted an orbit inclined 44 degrees to the equator. The twin satellites for San Francisco-based Capella Space will operate in an orbit about 373 miles (600 kilometers) above Earth.
Rocket Lab declared success on Thursday evening's mission, the company's second launch of the year and the 34th flight of an Electron rocket overall. It was also Rocket Lab's second flight from a new launch pad in Virginia, following a successful launch from there in January.
With the launch from Virginia complete, Rocket Lab will turn its attention to another launch from the company's privately-owned spaceport in New Zealand in the coming days. That flight will deploy two optical Earth-imaging satellites for BlackSky.
"Congratulations to Capella Space and well done to the Rocket Lab team for another flawless launch from Virginia," said Peter Beck, Rocket Lab's founder and CEO. "This year we're really picking up the launch pace so while one Electron was on the pad at Launch Complex 2 for Capella Space, the team in New Zealand has been preparing the next rocket at Launch Complex 1 to enable two launches from two continents within days of each other. Dedicated and responsive space access for smallsats is here now, made possible by Electron."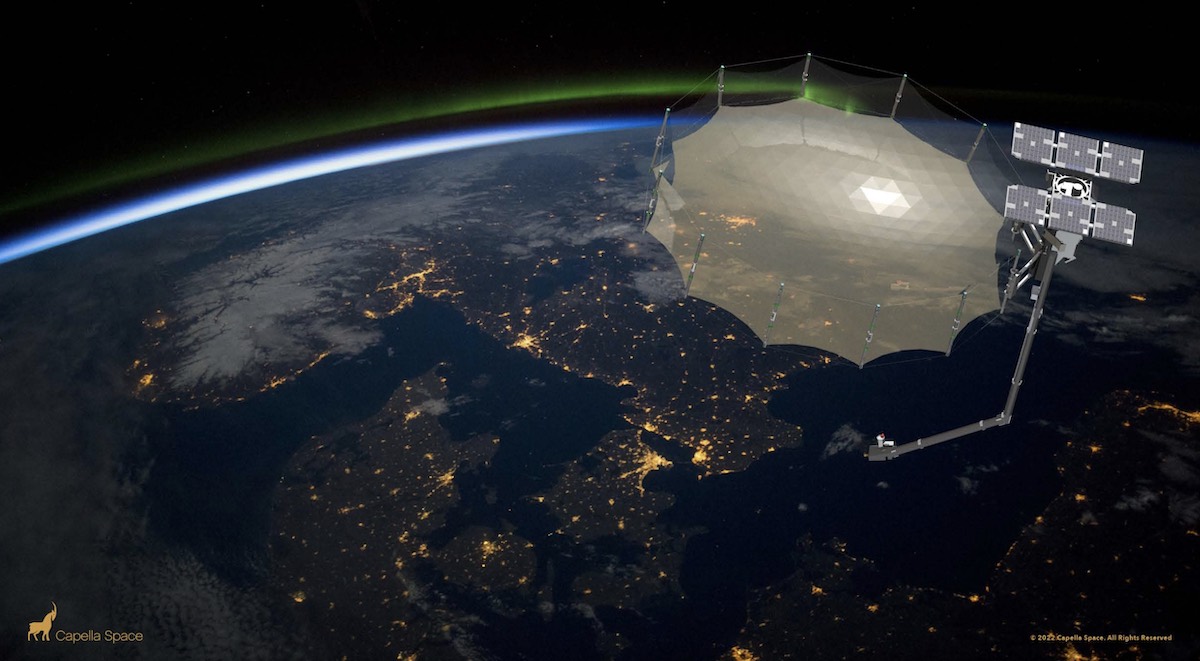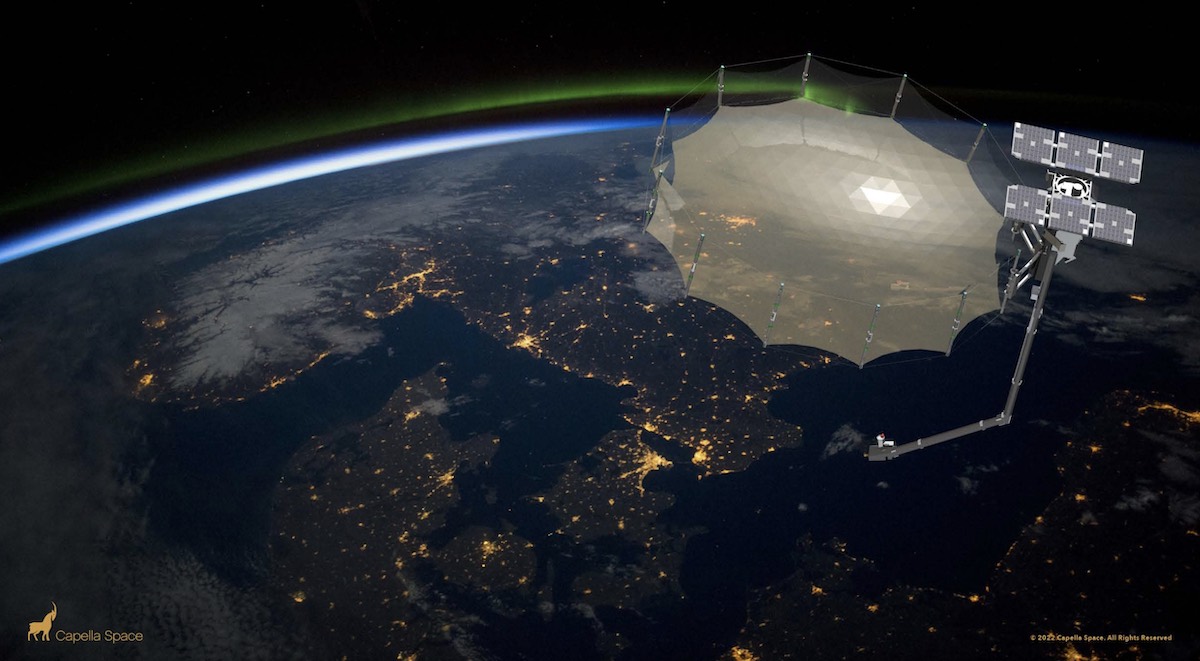 Rocket Lab has two launch pads at its spaceport on the North Island of New Zealand, where the first 32 Electron rockets took off before the Virginia launch site entered service. The company started the year aiming to launch as many as 15 missions with its Electron rocket in 2023.
Later this year, Rocket Lab plans a pair of launches from Virginia for NASA's TROPICS cyclone research mission, each carrying two small satellites into orbit. NASA contracted the launches with Rocket Lab after the first two TROPICS satellites were lost in an Astra launch failure last year.
The two Capella Space radar Earth observation satellites — each roughly 220 pounds (100 kilograms) — aboard the Electron rocket on Thursday night's flight came close to maxing out the rocket's lift capability.
The Electron rocket can haul up to 440 pounds (200 kilograms) of payload into a 310-mile-high (500-kilometer) polar orbit, according to Rocket Lab, which has carved a niche in the global launch market for delivering small payloads on dedicated rides to low Earth orbit. Larger rockets, such as SpaceX's Falcon 9, can carry numerous small satellites on rideshare missions, but often does not release the payloads in each customer's preferred orbit.
Capella is one of several companies developing fleets of radar imaging satellites. After launch, the two Capella spacecraft will unfurl solar arrays and open their radar reflector antenna to a diameter of about 11.5 feet (3.5 meters), allowing the satellites to begin collecting imagery..
Capella's satellites use synthetic aperture radar technology, allowing imagery collection night and day and in all weather conditions. Optical satellites are limited to observations in daylight and in cloud-free skies.
With the new spacecraft launched Thursday, Capella has now sent 10 radar imaging satellites into orbit, including a prototype not used in commercial service. The satellites launched Thursday are known as Capella 9 and 10, and are part of the company's Whitney spacecraft design.
SpaceX has launched seven of Capella's eight satellites to date, and Rocket Lab has now launched three Capella spacecraft. Rocket Lab and Capella announced a contract in February for another four launches beginning later this year, each carrying an upgraded satellite based on a slightly larger spacecraft platform called Acadia.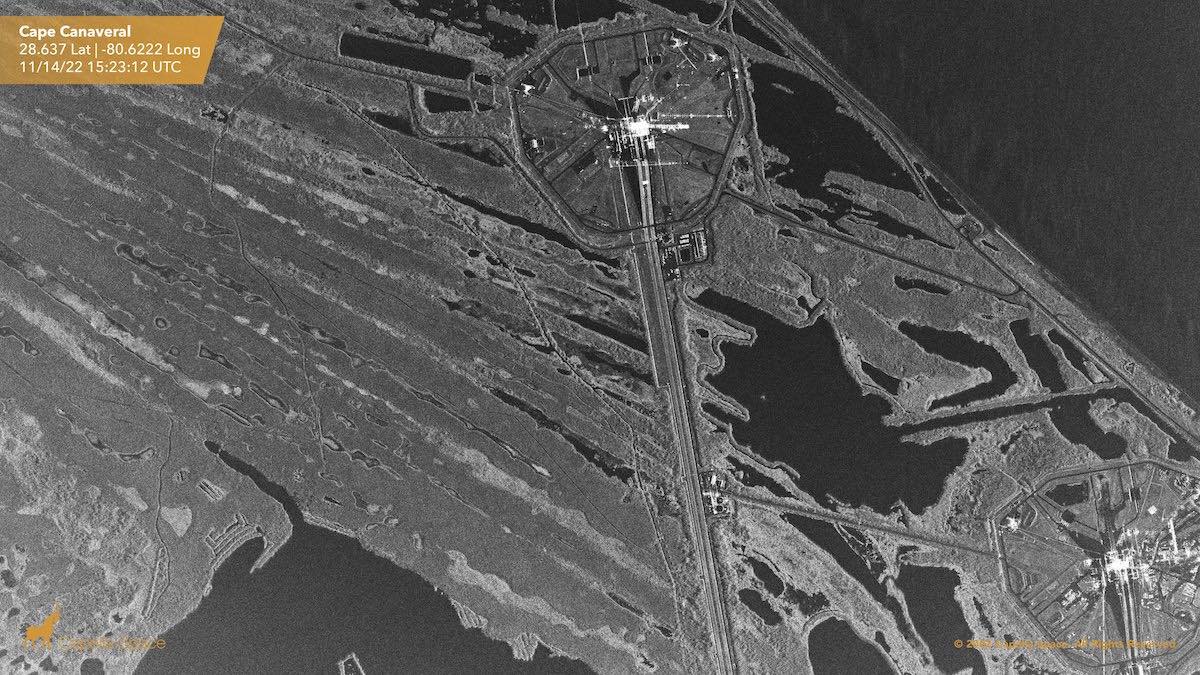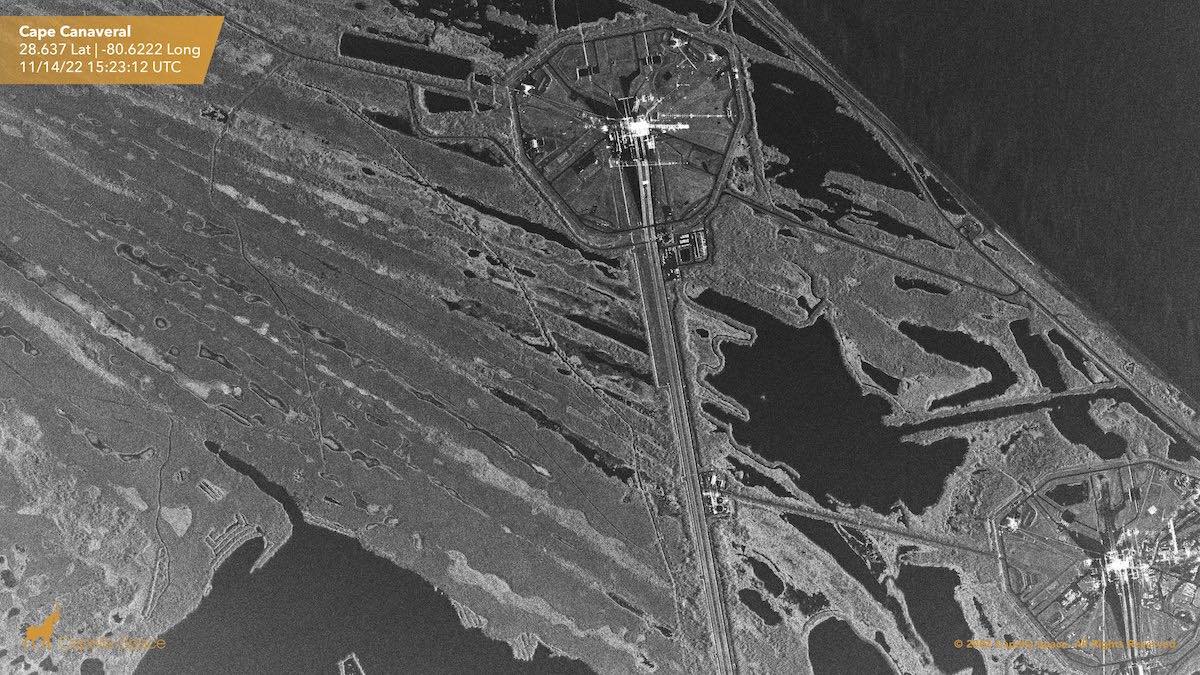 Capella, which designs and builds its own satellites, has won contracts with the National Reconnaissance Office, the U.S. Air Force, the Space Force, the Navy, and the National Geospatial-Intelligence Agency, along with imagery sales to commercial customers.
The agreement with the NRO, announced in 2022, is to demonstrate the company's ability to deliver imagery to U.S. government intelligence analysts, including downlinks directly to overseas theaters, and to respond to requests for regional radar imagery.
The NRO owns the government's large high-resolution optical and radar surveillance satellites, likely with higher resolution than Capella's smaller radar remote sensing platforms. But with a fleet of radar spacecraft, Capella could supplement imagery collected by the government-owned intelligence-gathering satellites to better monitor military activity and strategic targets around the world.
The NRO has similar agreements for commercial imagery buys from other optical and radar remote sensing satellite operators.
Email the author.
Follow Stephen Clark on Twitter: @StephenClark1.