STORY WRITTEN FOR CBS NEWS & USED WITH PERMISSION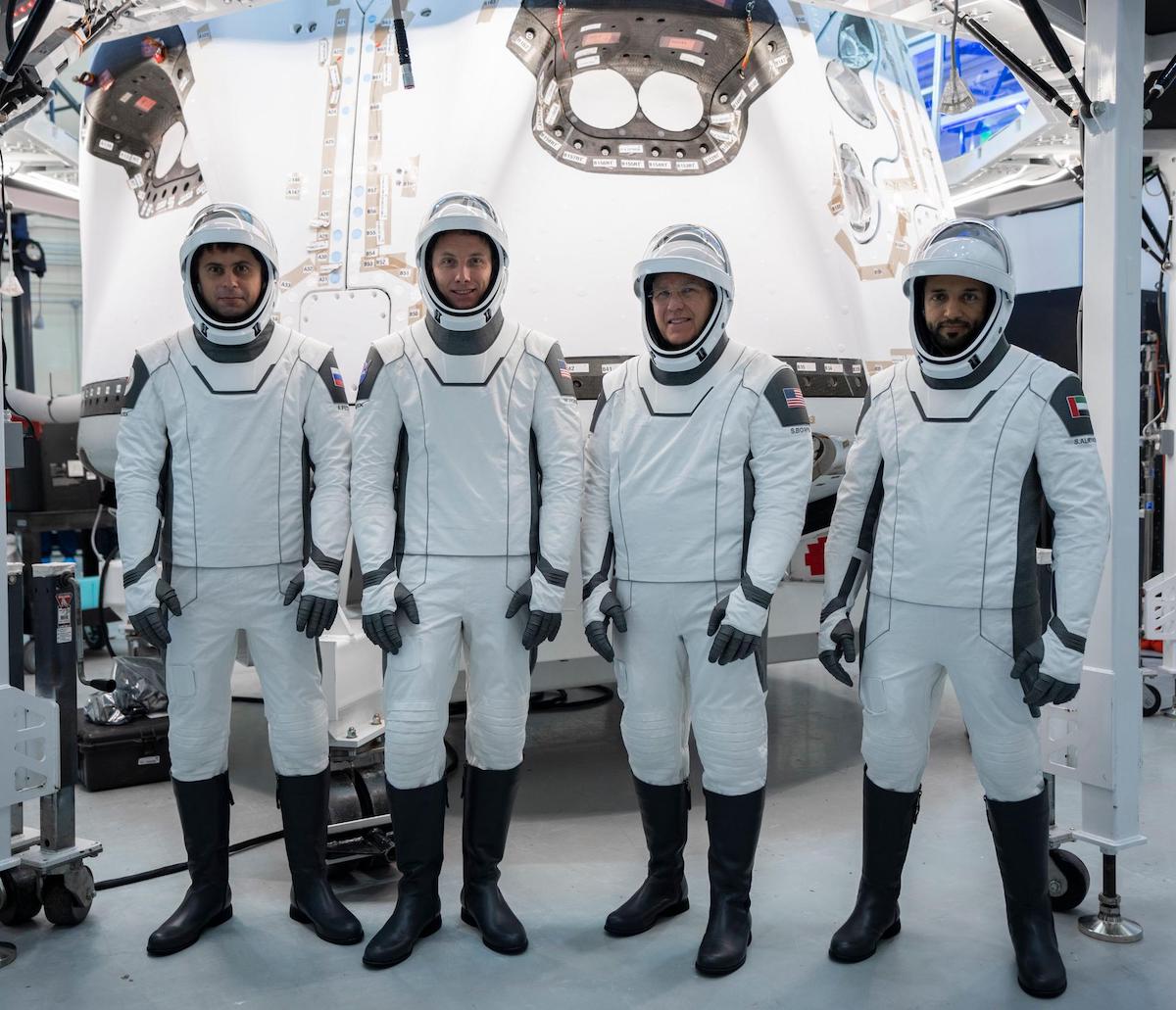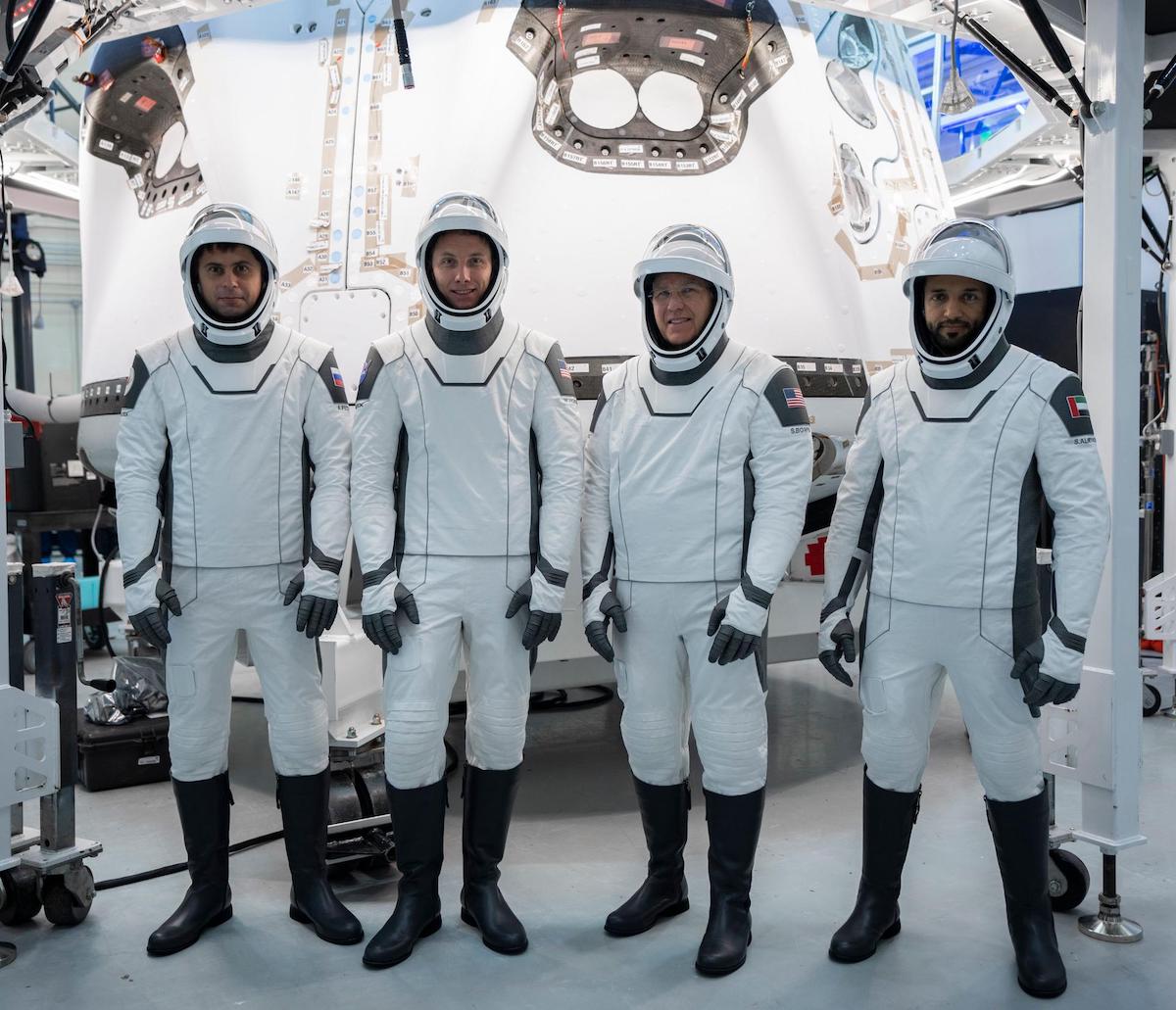 In the first of three planned flights Monday, SpaceX counted down to the deep overnight launch of a Falcon 9 rocket and Crew Dragon capsule carrying two NASA astronauts, a Russian cosmonaut and a history-making United Arab Emirates astronaut to the International Space Station.
Sultan Alneyadi, a father of six, is the second Emerati to fly in space but the first assigned to a full-duration six-month stay aboard the station. During his expedition, two Saudi fliers also will visit the lab complex for about a week as part of a commercial mission managed by Houston-based Axiom Space.
"I think it's going to be really interesting," Alneyadi said after arriving at the Kennedy Space Center last week. "It's for the sake of science, for the sake of spreading the knowledge about how important it is to fly (in space) and to push the boundaries of exploration, not only in the leading countries.
"Our region is also thirsty to learn more. And I think we will be ambassadors in these missions. Hopefully, we can come back with knowledge and share whatever we learn with everybody."
Alneyadi, Crew-6 commander Stephen Bowen, pilot Warren "Woody" Hoburg and cosmonaut Andrey Fedyaev planned to strap into their Crew Dragon atop pad 39A at the Kennedy Space Center shortly after 11 p.m. EST to await liftoff at 1:45 a.m. Monday.
Climbing away to the northeast along a trajectory tilted 51.6 degrees to the equator, the Crew Dragon was expected to reach its preliminary orbit about nine minutes after liftoff, separating from the Falcon 9's second stage two-and-a-half minutes later.
From that point on, the SpaceX capsule will carry out an automated rendezvous, catching up with the space station about 25 hours after launch. Docking at the upper port of the lab's forward Harmony module is expected at 2:38 a.m. Tuesday.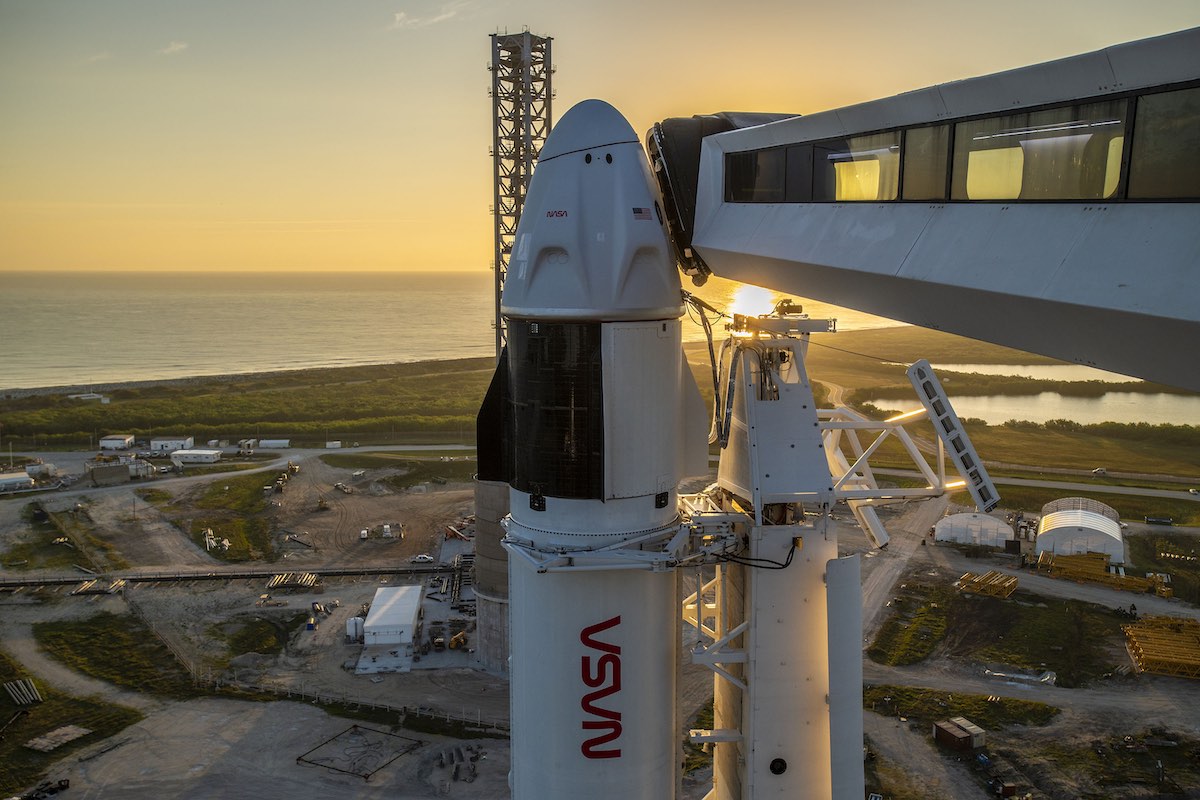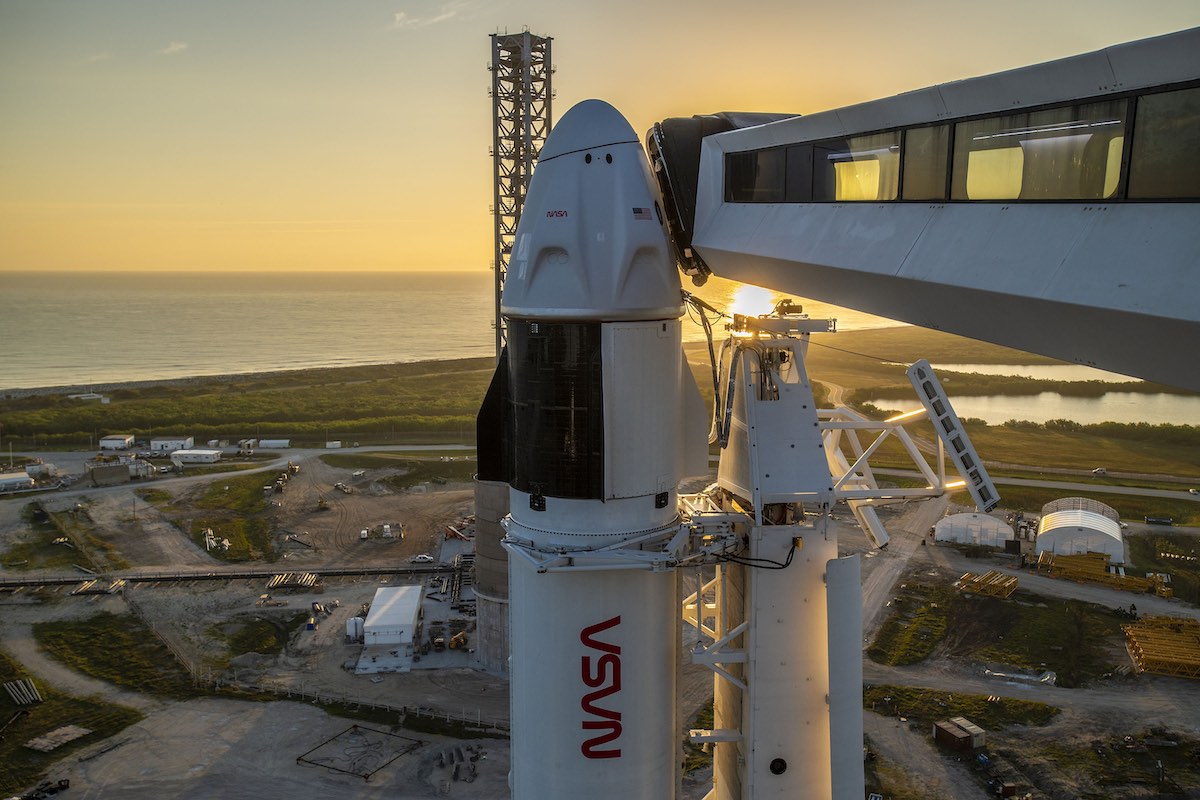 Unlike shuttle crews, who spent the time between launch and docking carrying out heat shield inspections and other tightly-scripted activities, Crew Dragon fliers are free to structure their schedules as they see fit, enjoying a relatively quiet day in space before their real work begins at the space station.
They'll be welcomed aboard by Crew-5 commander Nicole Mann, Josh Cassada, Japanese astronaut Koichi Wakata and cosmonaut Anna Kikina, the first Russian to launch aboard a Crew Dragon. They arrived at the station last October and plan to return to Earth around March 6 to close out a 151-day mission.
Also welcoming the Crew-6 fliers will be Sergey Prokopyev, Dmitri Petelin and NASA astronaut Frank Rubio. They launched to the lab last September and originally planned to fly home in March.
But their Soyuz MS-22 ferry ship was crippled December 14 when a presumed micrometeoroid ruptured a coolant line. After an analysis, Russian engineers concluded the spacecraft could not safely be used again given the possibility sensitive systems could overheat.
Instead, a replacement Soyuz — MS-23 — was launched last Thursday, carrying equipment and supplies instead of a crew. The spacecraft successfully docked with the station Saturday night, providing Prokopyev and his crewmates with a safe ride home.
But to get the crew rotation schedule back on track, the trio will have to spend an additional six months in space, coming home this fall after a full year in orbit. They'll share the station with Crew 6 for most of that time.
Alneyadi will be the second in a small cadre of UAE astronauts to fly in space. A countryman, Hazzaa Al Mansoori, visited the space station as part of an earlier short-term Soyuz visit, but Alneyadi is the first assigned to a six-month mission as a full-scale station crew member.
"My colleague, Hazzaa Al Mansoori, and two additional astronauts are training (at the) Johnson Space Center for future missions," Alneyadi said. "Being an astronaut myself for Crew-6, it's a great privilege and great responsibility."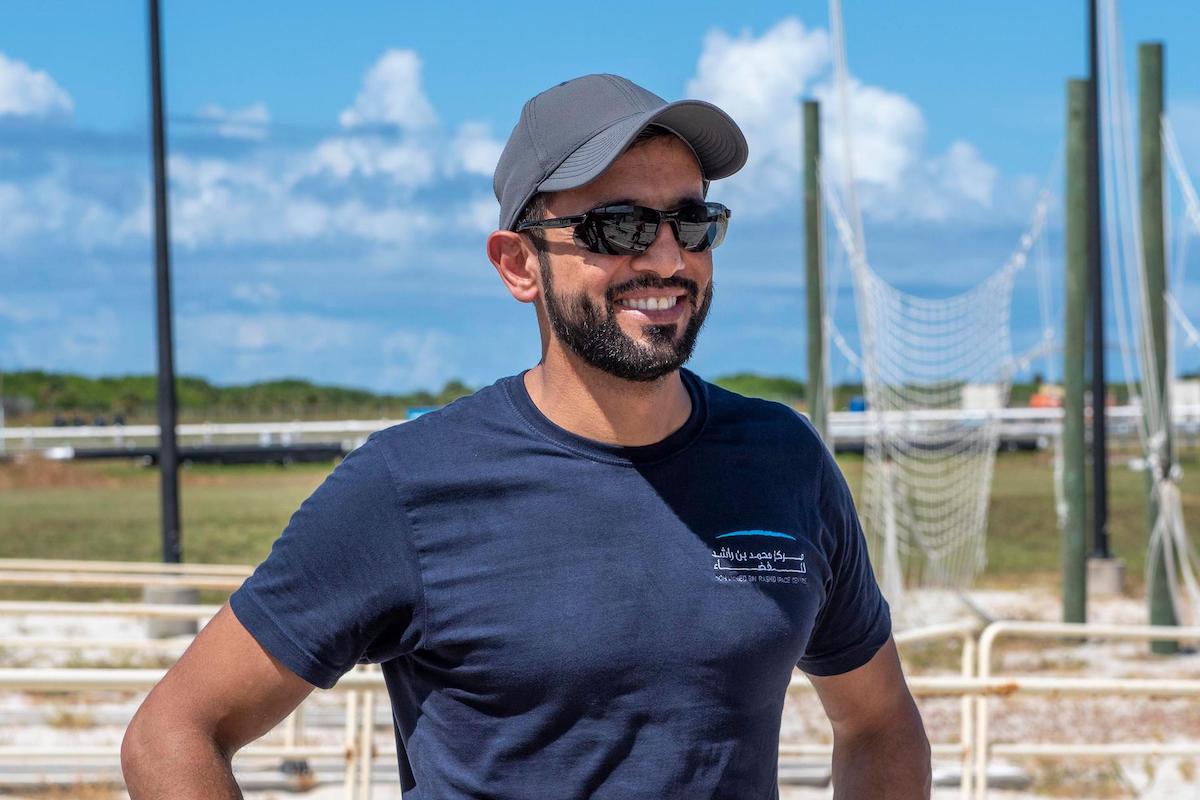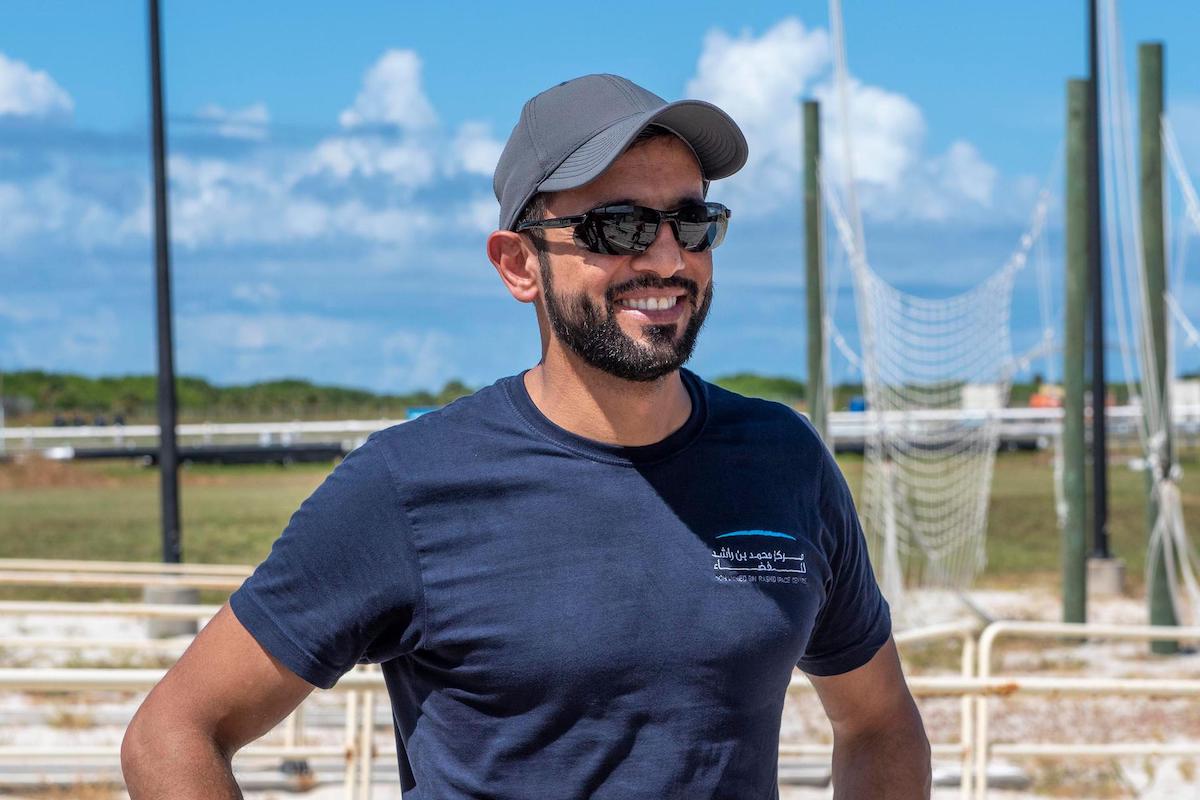 Perhaps not widely known in the United States, the UAE "is running a quite interesting number of activities," he said in a pre-launch interview with CBS News. "We have satellites, we have a probe that is orbiting Mars, we have a lander on its way to the lunar surface."
During his half-year in space, Alneyadi said he and his crewmates will "be the hands, the eyes, the ears of the scientists who are working for years for a specific experiment. Some of the experiments are ongoing, some of them are ending soon and some of them are just starting."
He highlighted an experiment to study heart cells in microgravity and being able to watch heart tissue "beating in space."
"This is something like a cutting edge technology that one day, when we start 3D printing organs, this is really important to see how the structure is built in microgravity. So this can give us a really good insight how these tissues are built."
But it won't be all work and no play.
An expert in the Japanese martial art of jiu-jitsu, "I have a kimono that I'm going to wear on board and probably do some moves," he said. He also plans to share one of his favorite foods with his crewmates.
"I love dates, I'm going to take dates. And hopefully I'm going to share this with everybody, especially in Ramadan. This is a request from the commander, and I cannot say no to my commander!"
The Crew-6 launch is the first of three planned Falcon 9 flights Monday with two afternoon launches from the East and West Coasts to put two batches of Starlink internet satellites into orbit. The company plans up to 100 or so launches in 2023, an unprecedented flight rate.
To sustain that pace, "we have to be able to have multiple operations in flow at the same time," said Benji Reed, senior director of human spaceflight at SpaceX. "We're excited to see see how this plays out and see if we are able to launch that many in a row in that quick of a time period.
"But above all, the priority is the crew flight, crew safety," he said. "That will always take precedence over the other flights."