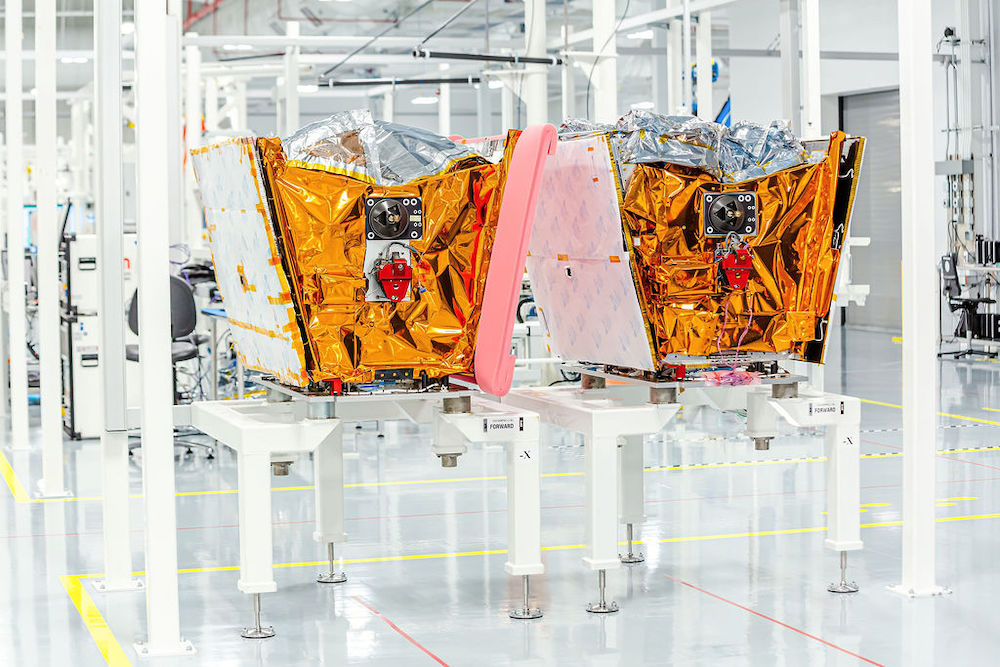 SpaceX is set to deliver 40 more internet satellites into orbit for OneWeb with a late-night blastoff Monday from Cape Canaveral aboard a Falcon 9 rocket, followed by landing of the first stage booster back at the Florida spaceport less than 10 minutes later.
Liftoff is set for 11:50 p.m. EST Monday (0450 GMT Tuesday) from pad 40 at Cape Canaveral Space Force Station. Forecasters from the U.S. Space Force's 45th Weather Squadron predict a greater than 90% chance of favorable conditions for liftoff.
The Falcon 9 rocket will head south along Florida's east coast, targeting a polar orbit for deployment of the 40 OneWeb satellites. The first stage booster will finish its job in less than two-and-a-half minutes, before giving way to the Falcon 9's upper stage for a pair of burns to place the 40 OneWeb spacecraft into a roughly 373-mile-high (600-kilometer) orbit.
The reusable booster stage will return to Cape Canaveral's Landing Zone 1 for a vertical touchdown. The upper stage of the Falcon 9 will release the 40 satellites into orbit beginning about 59 minutes after liftoff.
The OneWeb mission is one of two Falcon 9 rockets SpaceX could launch Monday night. Another Falcon 9 is vertical on a launch pad across the country at Vandenberg Space Force Base for a mission carrying 51 of SpaceX's own Starlink internet satellites into orbit. That rocket is scheduled to take off at 11:15 p.m. EST Monday (8:15 p.m. PST; 0415 GMT), but officials in California predict just a 30% chance of acceptable weather for launch, with rain and high winds in the forecast.
The OneWeb launch from Cape Canaveral will be the second of four planned SpaceX missions for the broadband internet provider, which suspended launches on Russian Soyuz rockets last year after Russia's invasion of Ukraine. Within weeks, OneWeb signed new contracts with SpaceX and New Space India Ltd., or NSIL, for launches on Falcon 9 and Indian GSLV Mk.3 rockets to finish building out the company's satellite network.
The 40 satellites on-board the Falcon 9 rocket will bring the total number of OneWeb spacecraft launched to 544. OneWeb needs 588 operational satellites to complete its first-generation broadband network, or a total of nearly 650 spacecraft when counting spares.
Adding more relay stations to the constellation extends the network's reach. OneWeb already provides internet services to communities in Alaska, Canada, and and Northern Europe where terrestrial fiber connectivity is unavailable. The 40 satellites on Monday night's launch will help put Southern Europe, the United States, North Africa, the Middle East, Japan, and parts of Australia and India within OneWeb's reach.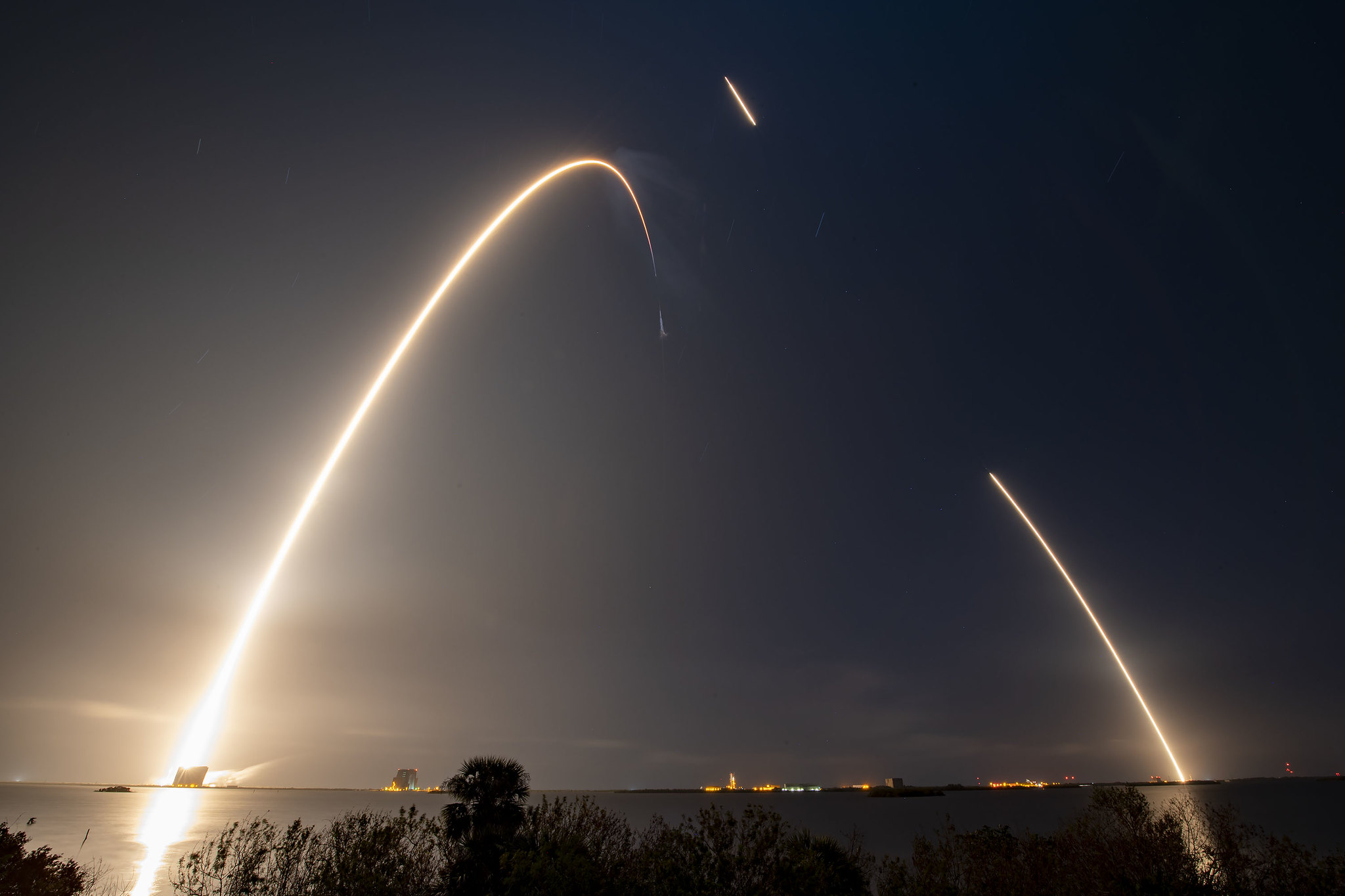 Based in London, OneWeb is one of several operators either already launching large fleets of internet satellites, or planning to begin launches soon.
SpaceX has launched more than 3,500 Starlink internet satellites using the company's own Falcon 9 rockets. The 504 OneWeb satellites now in orbit launched on 13 Russian Soyuz rockets purchased through Arianespace, the French launch services provider, and one flight each on a SpaceX Falcon 9 and an Indian GLSV Mk.3 rocket.
Amazon plans to launch its first two prototype internet satellites of a planned constellation of 3,236 spacecraft next year on the first flight of United Launch Alliance's new Vulcan rocket.
But OneWeb's satellite deployment schedule hit a roadblock earlier this year after Russia's invasion of Ukraine.
Arianespace was on the hook with OneWeb for six more Soyuz launches from the Baikonur Cosmodrome in Kazakhstan, including a 14th launch that was set to take off in March. But Russia's space agency set conditions on the mission after rolling the rocket and the OneWeb satellites to a launch pad at Baikonur, including a demand that the UK government give up its stake in OneWeb.
The UK government declined, and OneWeb announced March 3 it was suspending launches from Baikonur. OneWeb reported a loss of $229.2 million on its financial statements as a result of the termination of the planned Soyuz launch in March. The financial charge also covers losses associated with the postponement of subsequent Soyuz missions, and the loss of 36 satellites stranded in Kazakhstan and not returned to OneWeb by Russia, which runs the Baikonur Cosmodrome.
The new launch contracts with SpaceX and NSIL put OneWeb back on track.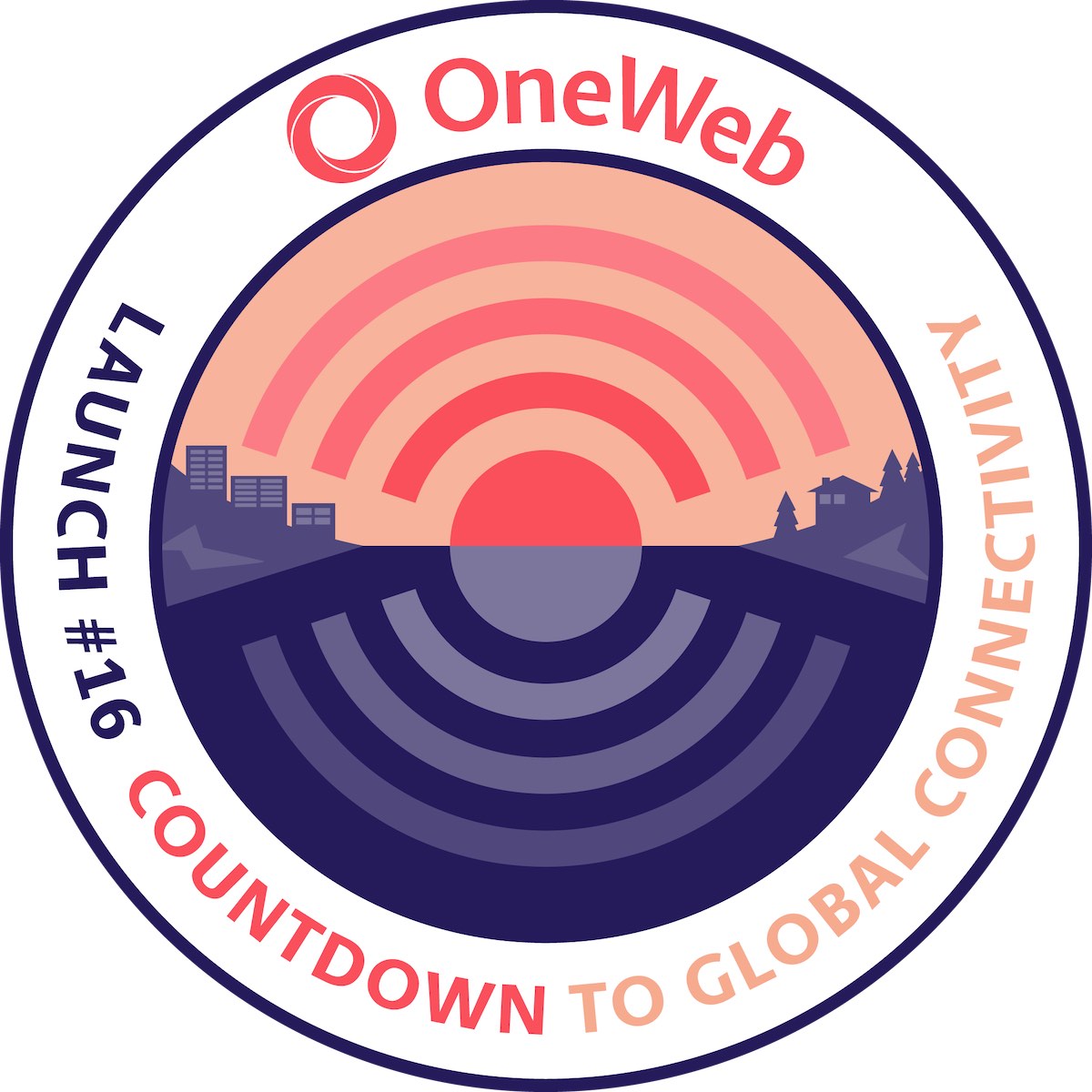 OneWeb booked four launches with SpaceX, including the Dec. 8 mission, Monday's launch, and one more dedicated flight from Cape Canaveral in the coming months. Later this year, another batch of OneWeb satellites will launch from California on a rideshare mission with five Iridium communications satellites.
With those launches, plus one remaining Indian rocket flight, OneWeb will have three more launches remaining after Monday's mission to finish deploying its first-generation broadband constellation.
Email the author.
Follow Stephen Clark on Twitter: @StephenClark1.