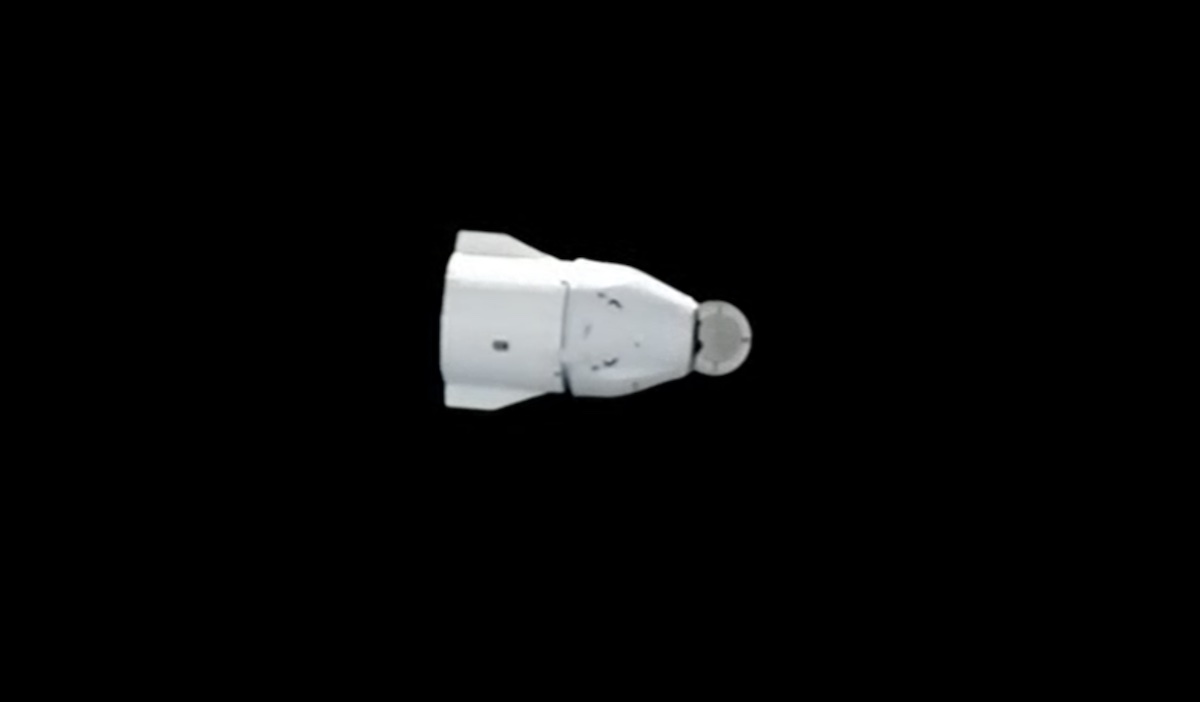 A SpaceX Dragon cargo capsule departed the International Space Station Monday to close out a month-and-a-half of docked operations, heading to a predawn splashdown Wednesday off the coast of Florida with several tons of hardware and experiment specimens.
The Dragon spacecraft undocked from the space station's Harmony module at 5:05 p.m. EST (2205 GMT) Monday, then fired its Draco thrusters for a series of departure burns to back away from the complex. The departure sets up for a deorbit burn and re-entry back into the atmosphere early Wednesday. Splashdown off the coast of Florida is scheduled for 5:19 a.m. EST (1019 GMT).
The unpiloted supply ship launched Nov. 26 from NASA's Kennedy Space Center in Florida, riding a Falcon 9 rocket into orbit to begin pursuit of the space station. The Dragon spacecraft autonomously linked up with the station Nov. 27, delivering more than 7,700 pounds of supplies and experiments.
The mission marks SpaceX's 26th resupply flight since 2012 to deliver cargo to the space station, and is the first flight of SpaceX's newest Cargo Dragon capsule, designated Dragon C211. This is the final reusable Cargo Dragon spacecraft SpaceX plans to build to meet NASA's cargo transportation needs for the station through 2030.
For the trek to the space station, the CRS-26 mission was packed with hardware, supplies, and experiments for the space station and the seven-person crew living on-board the complex. The largest element of the cargo load was NASA's second pair of new roll-out solar arrays to augment the space station's power system.
NASA astronauts Frank Rubio and Josh Cassada completed two spacewalks last month to install the new solar array wings, which will augment the lab's electrical production capability for the next decade. The spacecraft also carried holiday food and treats, and eight CubeSats from teams in Brazil, the United States, Canada, Italy, and Taiwan that will be deployed later outside the space station.
For the return journey to Earth, the Dragon spacecraft is hauling high pressure oxygen and nitrogen gas tanks that will be refilled on the ground for a future launch, a catalytic reactor for the station's life support system, a pressure control and pump assembly for the urine processing system, multifiltration beds for the station's water processor, a mass spectrometer and hydrogen sensor, and potable water dispenser filters.
The hardware will be refurbished on the ground for a future launch back to the International Space Station.
Email the author.
Follow Stephen Clark on Twitter: @StephenClark1.