Watch a replay of our live coverage of the countdown and launch of a SpaceX Falcon 9 rocket from Space Launch Complex 40 at Cape Canaveral Space Force Station, Florida. The Transporter 6 mission launched 114 small payloads from customers around the world. Follow us on Twitter.
SpaceX's first launch of the year fired away from Cape Canaveral Tuesday and hauled 114 small satellites into polar orbit for operators in 23 countries, deploying a range of payloads for tech demo, Earth observation, and communication missions.
A 229-foot-tall (70-meter) Falcon 9 rocket did the lifting, kicking off the mission at 9:56 a.m. EST (1456 GMT) with a thundering launch from pad 40 at Cape Canaveral Space Force Station. The launch marked the first of as many as 100 missions on SpaceX's schedule for 2023, following a record 61 launches last year.
Launch pads on Florida's Space Coast were busier than ever last year, with 57 rocket flights aiming to put payloads into orbit. The U.S. Space Force is preparing for as many as 87 launches from Cape Canaveral Space Force Station and Kennedy Space Center in 2023. Read our earlier story for details on the 2023 launch schedule.
For Tuesday's mission, the Falcon 9 headed southeast from Cape Canaveral, then veered south along Florida's east coast to place the mission's 114 payloads into polar orbit. The first stage fired its nine Merlin engines for 2 minutes and 17 seconds, then separated from the Falcon upper stage to begin its return to Florida.
The first stage pulsed cold gas nitrogen thrusters to flip around and fly tail-first, then ignited three of the Merlin engines for a boost-back burn to reverse course and head back to Cape Canaveral Space Force Station.
The booster extended titanium grid fins as it slowly cartwheeled at the edge of space, providing aerodynamic aids to help steer the rocket back through the atmosphere. Then the rocket fired three of its engines again for a re-entry burn. After slowing to a velocity less than the speed of sound, the rocket lit its center engine for a final braking maneuver just before a vertical touchdown on four legs at Landing Zone 1, less than 6 miles (10 kilometers) from the launch pad.
The reusable first stage on Tuesday's mission — tail number B1060 — aced its 15th launch and landing, tying a record for the most-flown booster in SpaceX's inventory. It debuted in June 2020 on a mission carrying a GPS navigation satellite into space, and most recently flew Oct. 8 on a mission with two Intelsat TV broadcasting satellites.
While the booster returned to Cape Canaveral Tuesday the Falcon 9's second stage engine burned about six minutes to reach a preliminary parking orbit. After coasting over Central America, the Pacific Ocean, and Antarctica, the upper stage briefly restarted its engine for two seconds around 55 minutes into the mission to place the satellite payloads into a near-circular orbit at an altitude of about 326 miles (525 kilometers), and an inclination of 97.5 degrees to the equator.
Then the Falcon 9 rocket began a carefully choreographed deployment sequence to release its menagerie of payloads. The deployment sequence started at T+plus 58 minutes, with 82 separation events planned over 33 minutes.
SpaceX confirmed the completion of 78 of the 82 separation events. "Teams are continuing to review data, though it may take customers some time to provide additional information on the status of their payloads," the company tweeted Tuesday afternoon.
The payloads on-board SpaceX's Transporter 6 mission — the company's sixth dedicated smallsat rideshare launch — came from customers in Argentina, Australia, Bulgaria, the Czech Republic, Denmark, Finland, France, Israel, Italy, Japan, Luxembourg, the Netherlands, Norway, Kuwait, Poland, Singapore, Spain, Switzerland, Turkey, Ukraine, the United States, the United Kingdom, and Uruguay.
The international flavor is a usual characteristic for SpaceX's Transporter rideshare missions, which aggregate large numbers of small satellites onto a single Falcon 9 rocket. SpaceX's Transporter smallsat rideshare program began with the Transporter 1 mission in January 2021 with 143 small satellites and transfer vehicles. Transporter 2 followed in June 2021 with 88 payloads, and SpaceX launched 105 small payloads on Transporter 3 in January 2022. Transporter 4 last April delivered 40 small satellites and payloads to orbit, then Transporter 5 launched in May with 59 spacecraft, transfer vehicles, and hosted payloads.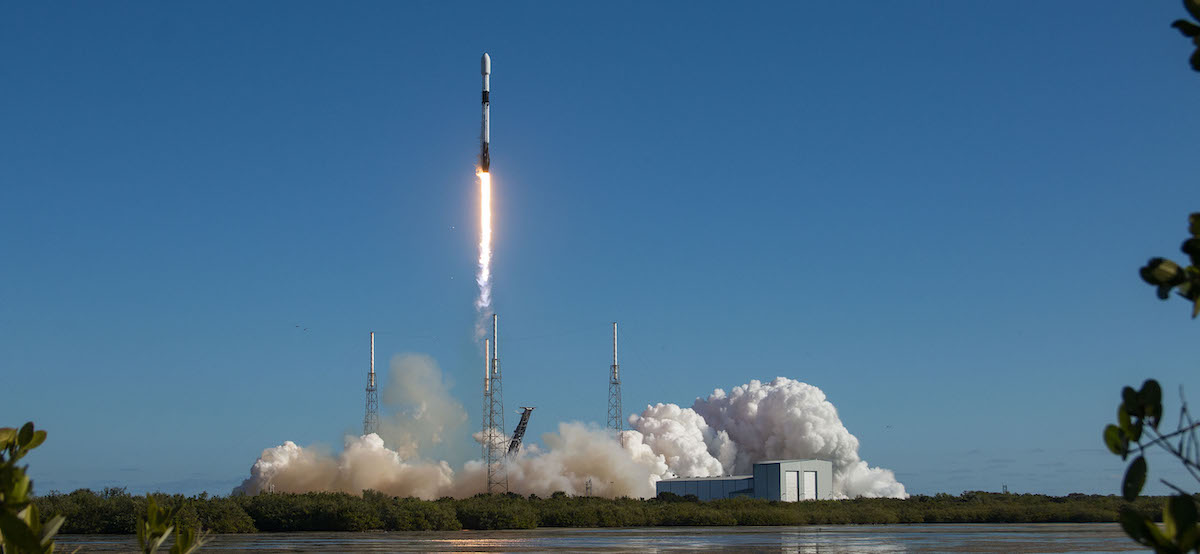 There's high demand for SpaceX's rideshare launch service. Several SpaceX customers have said the price for a slot on a Transporter mission is unmatched in the launch industry.
On its website, SpaceX says it charges customers $1.2 million to launch a payload of 440 pounds (200 kilograms) on a dedicated rideshare flight to sun-synchronous orbit. The price is enabled by cost reductions from reusing Falcon 9 rocket hardware. SpaceX has blamed inflation for hiking the price for a 440-pound payload slot from $1 million.
Broker companies like Berlin-based Exolaunch, the Italian launch broker D-Orbit, and ISILaunch reserved ports on the Transporter 6 payload stack, then divided that capacity among multiple small satellite customers.
One of ISILaunch's customers on Transporter 6 was Planet, the San Francisco-based remote sensing company. Planet says it has 36 SuperDove Earth-imaging satellites, each about the size of a toaster oven, on-board the Transporter 6 mission.
"We're excited to again work with SpaceX to bring 36 SuperDoves to orbit, our eighth overall launch with the launch provider," said Mike Safyan, Planet's vice president of launch, said before the Transporter 6 mission. "Once in orbit, these satellites will join our current fleet and work to deliver cutting-edge geospatial solutions to our global customer base."
The new satellites will replenish Planet's current fleet of around 200 active satellites, the largest Earth-observing constellation in the world, the company said. The SuperDove satellites each have optical cameras with sensors in eight spectral bands, supplying remote sensing data to commercial customers, the U.S. government's intelligence agencies, and environmental monitoring groups.
Five of the SuperDove satellites are adorned with laser-etched artwork and quotes celebrating the legacy of Star Trek creator Gene Roddenberry, according to Planet.
The Transporter 6 mission also deployed a roughly 400-pound (178-kilogram) satellite for EOS Data Analytics, a Silicon Valley startup founded by Max Polyakov, a Ukrainian  entrepreneur and investor. The EOS SAT 1 spacecraft is designed to capture medium to high resolution images of Earth's surface, with an emphasis on agricultural monitoring. It was one of the largest satellites on the Transporter 6 launch, and was built by Dragonfly Aerospace in South Africa.
There were six commercial space tugs and orbital transfer vehicles on the Transporter 6 mission, each capable of carrying multiple smaller satellites into different orbits for "last-mile" delivery in low Earth orbit.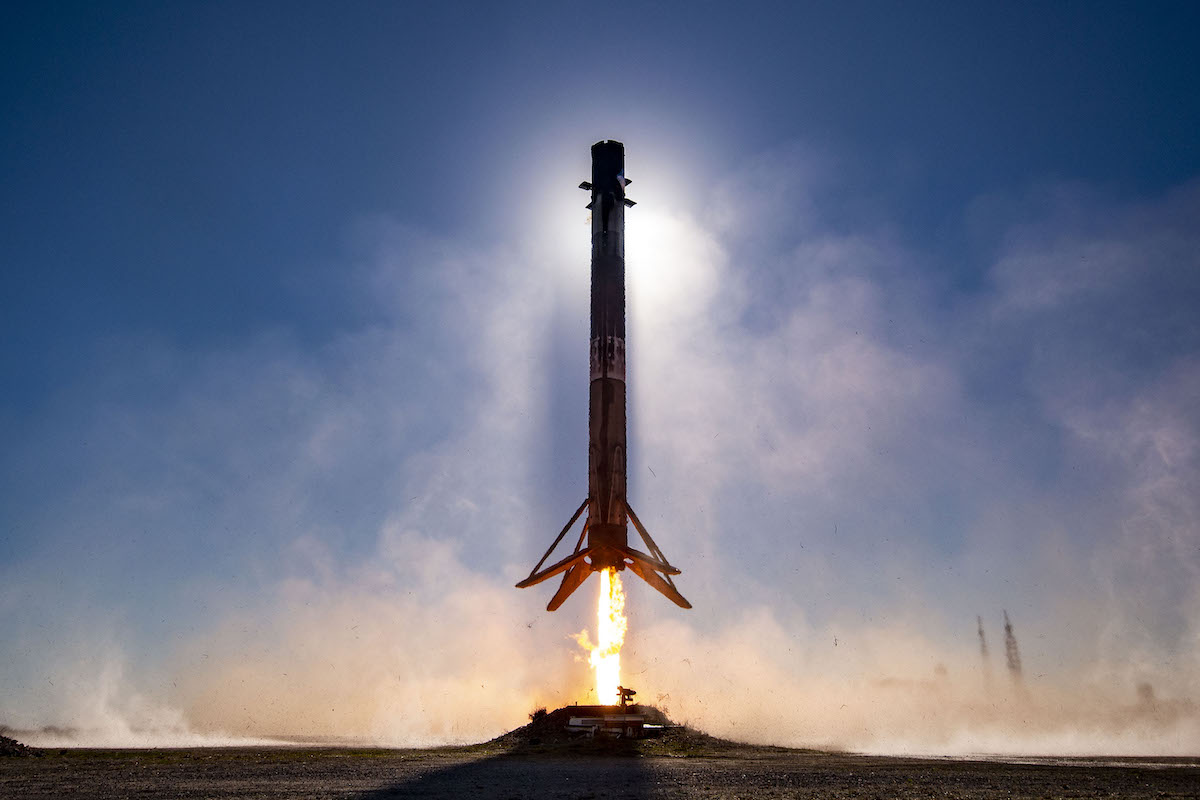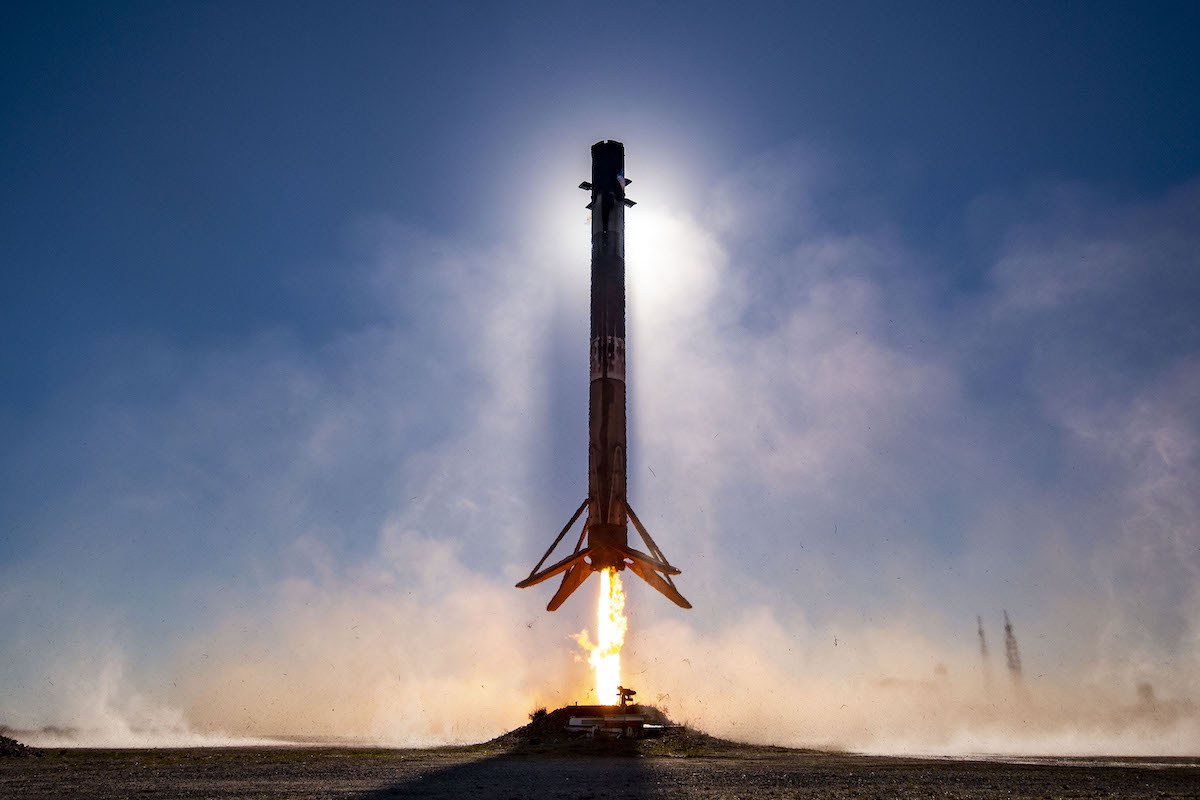 The space tugs can change their altitude, inclination, or other orbital parameters, hauling small payloads to different locations in space than the drop-off orbit of the main rocket. The transfer vehicles can reposition small satellites into orbits more favorable for their missions.
Two of the transfer vehicles on the Transporter 6 mission came from the Italian company D-Orbit, which will deploy several nanosatellites into orbit in the weeks after launch. D-Orbit's two ION satellite carriers will release four small satellites for a data relay and asset tracking constellation owned by the Swiss company Astrocast. One of the ION tugs will also deploy Kelpie, a 9-pound (4-kilogram) CubeSat to provide maritime tracking services for Orbcomm.
Another orbital transfer vehicle developed by a startup named Launcher was also mounted on the Transporter 6 payload stack. Launcher's Orbiter SN1 space tug is fitted with an ethane/nitrous oxide propulsion system to change its orbital altitude and inclination, and the company says the vehicle is capable of accommodating up to 880 pounds (400 kilograms) of payload mass.
The Orbiter SN1 mission carries deployable satellites for U.S.-based Skyline Celestial, Innova Space of Argentina, Italy's NPC SpaceMind, Cal Poly Pomona, Stanford University, and an undisclosed customer. The spacecraft also hosts a payload containing cremated human remains for Beyond Burials, and a phased array antenna from CesiumAstro to demonstrate a high-data rate Ka-band communications system that could be used on future small satellites in Earth orbit and at the moon.
An Australian company named Skykraft also launched a 660-pound (300-kilogram) payload on the Transporter 6 mission. The Skykraft package includes the company's own orbital transfer vehicle, which separated from the Falcon 9 rocket to later deploy four of its own satellites for a planned constellation of 210 spacecraft providing air traffic management services. Skykraft says its satellites will relay real-time communications between air traffic control and pilots flying over remote parts of the ocean.
San Francisco-based Epic Aerospace also launched its first orbital transfer vehicle, called Chimera LEO 1, on the Transporter 6 mission. Epic Aerospace has not said if its first transfer vehicle will deploy any customer payloads, or if the mission is purely a technology demonstration.
And Momentus's second orbital space tug, called the Vigoride 5 Orbital Service Vehicle, rode to space Tuesday on SpaceX's Falcon 9 rocket. The Vigoride 5 Orbital Service Vehicle, or OSV, follows Momentus's first space tug demo mission, which launched on SpaceX's Transporter 5 rideshare mission in May.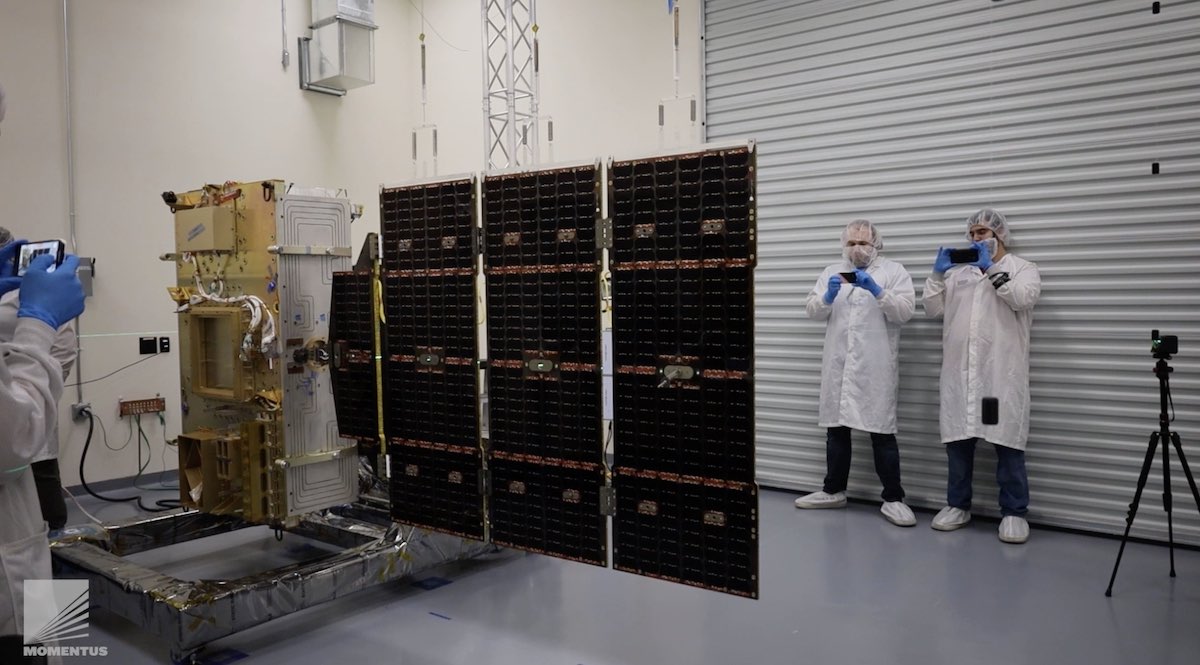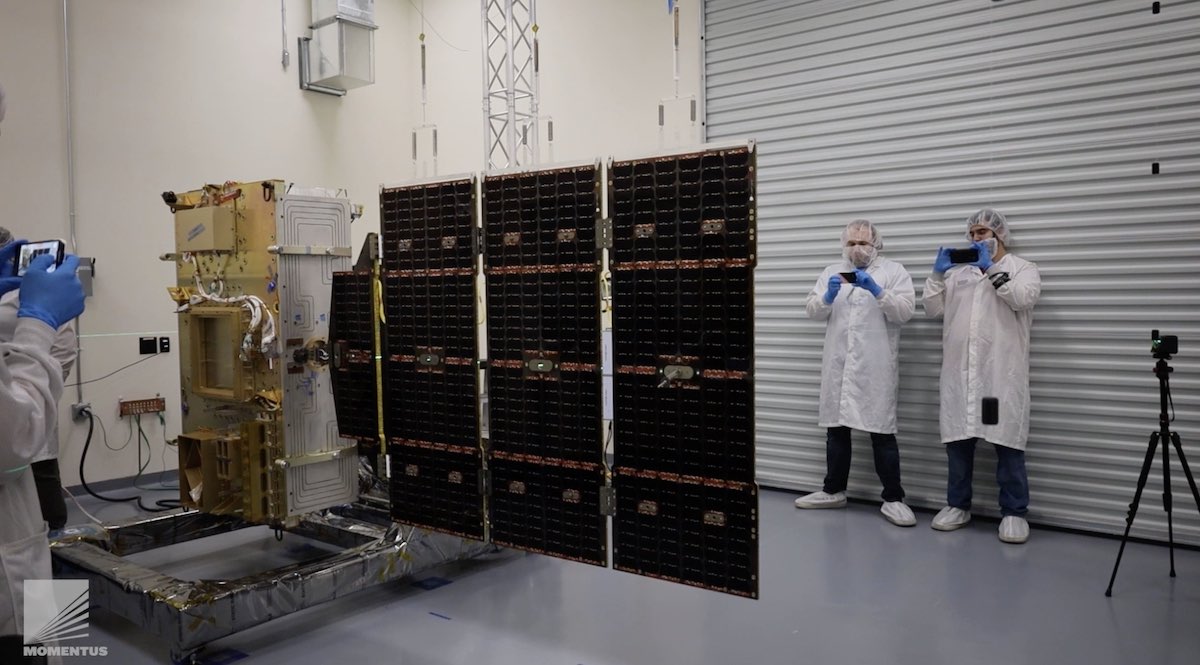 The first Momentus demonstration mission ran into trouble soon after separating from the Falcon 9 rocket. The Vigoride 3 transfer vehicle encountered communications issues and failed to open its solar arrays, putting the spacecraft in a power crunch that prevented it from completing all mission objectives. Momentus said the Vigoride 3 space tug eventually released seven of its nine customer satellite payloads.
Momentus hopes to test the Vigoride transfer vehicle's water-based microwave electrothermal thruster system, a type of propulsion system that provides higher efficiency than conventional rocket fuels, and higher thrust than ion engines.
The Vigoride 5 space tug will deploy a small CubeSat into orbit for Qosmosys, a Singapore-based space venture.
The other payload on the Vigoride 5 space tug comes from Caltech, which is flying hardware that could be used on future missions to generate electricity in space and transmit the energy back to Earth for use on the ground.
The 110-pound (50-kilogram) Space Solar Power Demonstrator payload will test a scaled-down 6-by-6-foot deployable structure that simulates mechanisms needed to construct a huge power generation station in space. Engineers will also evaluate the performance of 22 types of solar cells to determine which design is most effective, and test microwave power transmitters needed to beam the energy back to Earth.
"No matter what happens, this prototype is a major step forward," said Ali Hajimiri, a professor of electrical engineering at Caltech and co-director of the institution's Space Solar Power Project. "It works here on Earth, and has passed the rigorous steps required of anything launched into space. There are still many risks, but having gone through the whole process has taught us valuable lessons. We believe the space experiments will provide us with plenty of additional useful information that will guide the project as we continue to move forward."
The solar power experiment's deployable structure employs "ultra-thin composite materials to achieve unprecedented packaging efficiency and flexibility," Caltech said in a press release.
"The entire flexible (microwave) array, as well as its core wireless power transfer electronic chips and transmitting elements, have been designed from scratch," Hajimiri said. "This wasn't made from items you can buy because they didn't even exist. This fundamental rethinking of the system from the ground up is essential to realize scalable solutions for SSPP (Space Solar Power Project)."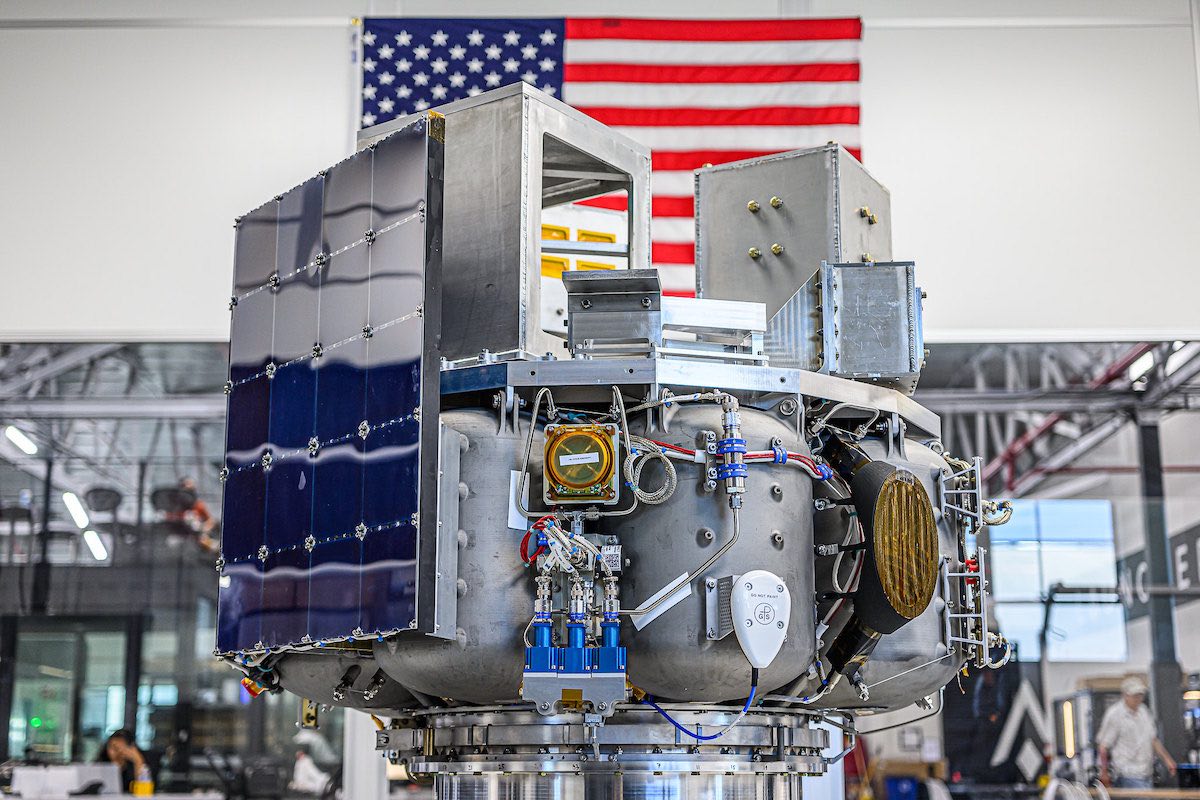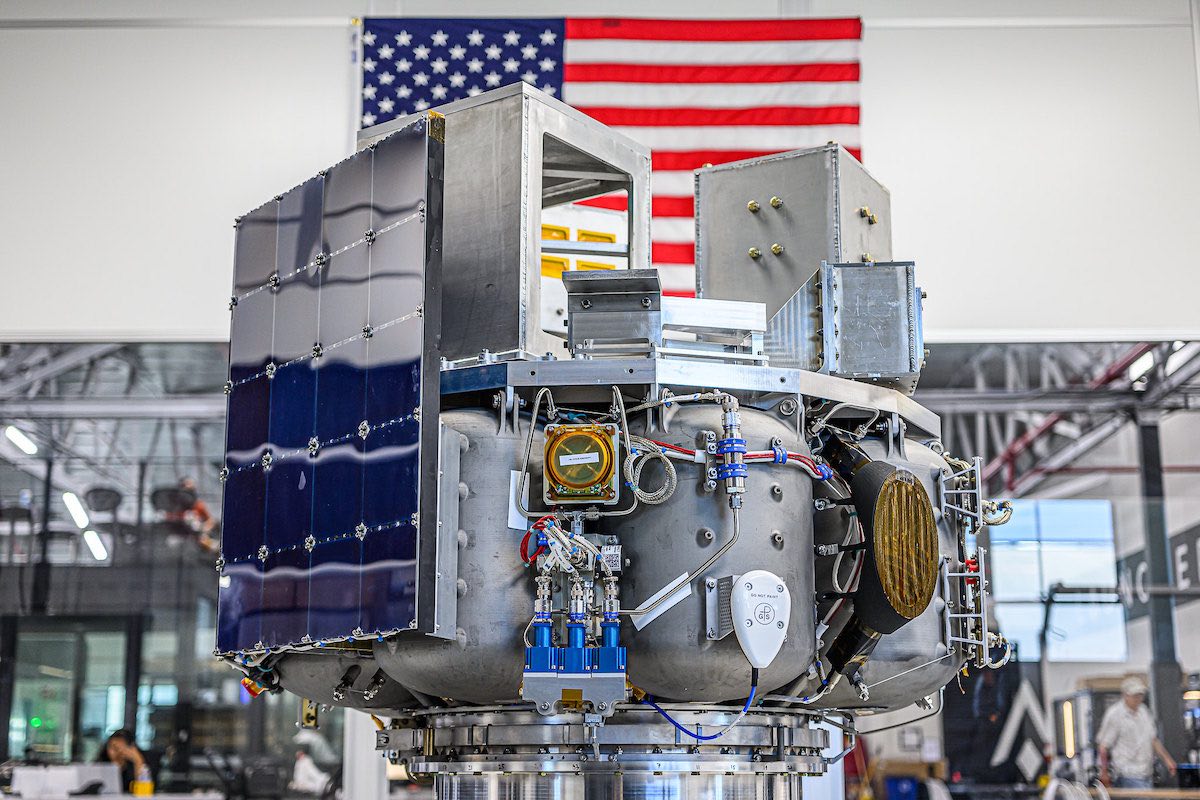 SpaceX's Falcon 9 rocket was also loaded with three radar remote sensing microsatellites for the Finnish company ICEYE, and two similar radar imaging satellites for Umbra, a startup based in Santa Barbara, California.
There were four optical Earth observation microsatellites on-board for Satellogic, a remote sensing company headquartered in Uruguay. Two of them will be primarily used to survey Albanian territory through an agreement between Satellogic and the Albanian government. The four new satellites will join 26 Earth-imaging spacecraft currently in Satellogic's fleet.
The Transporter 6 mission also deployed two 132-pound (60-kilogram) spacecraft for Lynk Global, a Virginia-based company developing technology to connect consumer-grade mobile phones through satellites. A satellite called YAM 5 — Yet Another Mission 5 — from Loft Orbital was also aboard the Falcon 9 rocket. YAM 5 is a "condosat" hosting several customer tech demo payloads, including a flight computer, an infrared camera, and telecom systems.
A U.S. Space Force weather mission on the Transporter 6 launch will test a prototype cloud imaging instrument called the Rapid Revisit Optical Cloud Imager, or RROCI. The Space Force instrument is mounted on a small satellite developed by Orion Space Solutions.
Two military satellites from Norway and the Netherlands will work in tandem to demonstrate the military use of a microsatellite spectrum monitoring system to detect and geolocate radar emissions.
A satellite named Sternula 1, owned by the Danish company Sternula, will test a VHF communications system for maritime communications. A briefcase-size spacecraft named NSLSat 2 became the second satellite launched for the Israeli company NSLComm, which is developing a constellation of smallsats for high-throughput communications.
The Transporter 6 mission launched four new satellites for Kleos Space of Luxembourg, which operates a fleet of spacecraft to detect and geolocate radio frequency transmissions, providing intelligence on maritime activity for governments and commercial customers. Another small satellite called STAR VIBE from Scanway Space, a Polish company, will validate the performance of two optical payloads, one for Earth observation and another for satellite self-inspection.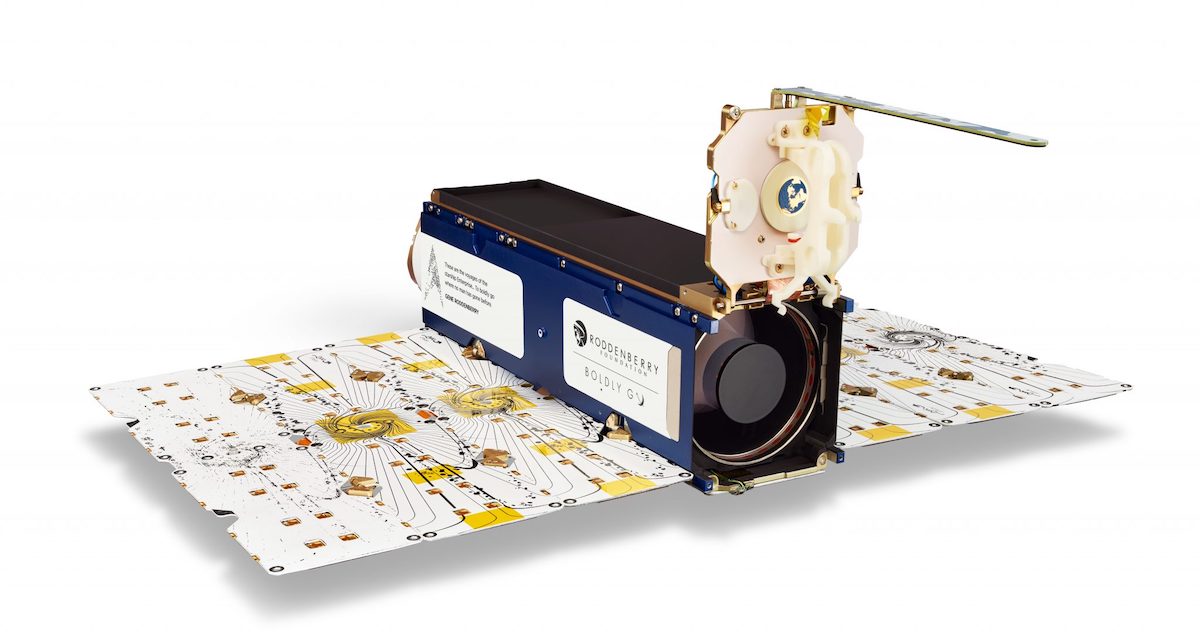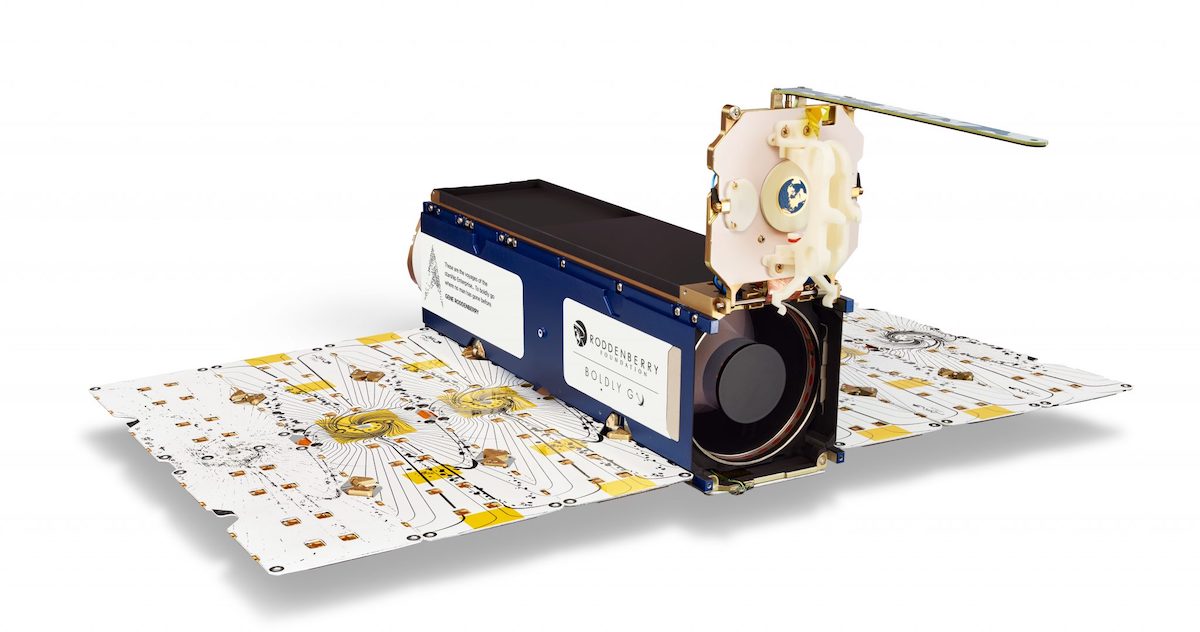 Other CubeSat payloads on SpaceX's Falcon 9 rocket included the BRO-8 satellite for the French maritime surveillance company Unseenlabs, the Menut Earth observation spacecraft from the Spanish company Open Cosmos, the Guardian Alpha tech demo satellite for the UK company OrbAstro, and the Connecta T1.2 testbed for the Turkish internet of things company Plan-S.
A satellite named Platform 2 from the Bulgarian firm EnduroSat was also on-board. It is another "condosat" mission to support testing of several customer payloads, including plasma and arc-based thrusters from Magdrive and Hypernova.
A French CubeSat called Gama Alpha will unfurl a 789-square-foot (73.3-square-meter) solar sail in low Earth orbit and attempt to harness light energy from the sun as a means of propulsion. Sony's Star Sphere CubeSat carries a full-frame camera with a 28-135 mm lens. Sony says selected artists and space enthusiasts will be able to command the camera to take pictures of Earth, sunrises and sunsets, the moon, and stars.
There were also six CubeSats on the Transporter 6 mission for Spire Global's constellation satellites for ship tracking and weather data collection, plus 12 tiny "picosats" for Swarm Technologies, a company owned by SpaceX. Swarm is developing a low-data-rate satellite communications system. Each of the Swarm satellites is about the size of a slice of bread.
The Transporter 6 launch also placed into orbit a small CubeSat from Ukraine to test thermal control technology, Kuwait's first satellite mission, and an amateur radio CubeSat from the Czech Republic.
SpaceX's next launch from Cape Canaveral is set for Sunday, Jan. 8, with the next group of 40 internet satellites for OneWeb's commercial broadband constellation. Another Falcon 9 rocket is also tentatively scheduled to launch Sunday from Vandenberg Space Force Base, California, with more Starlink internet satellites.
ROCKET: Falcon 9 (B1060.15)
MISSION: Transporter 6
PAYLOAD: 114 microsatellites, CubeSats, orbital transfer vehicles, and satellites to be deployed later
LAUNCH SITE: SLC-40, Cape Canaveral Space Force Station, Florida
LAUNCH DATE: Jan. 3, 2023
LAUNCH TIME: 9:56:00 a.m. EST (1456:00 GMT)
LAUNCH WINDOW: One minute
WEATHER FORECAST: 90% probability of acceptable weather
BOOSTER RECOVERY: Landing Zone 1 at Cape Canaveral Space Force Station
LAUNCH AZIMUTH: South-southeast, then south
TARGET ORBIT: Approximately 326 miles (525 kilometers), 97.5 degrees inclination
LAUNCH TIMELINE:
T+00:00: Liftoff
T+01:12: Maximum aerodynamic pressure (Max-Q)
T+02:17: First stage main engine cutoff (MECO)
T+02:20: Stage separation
T+02:28: Second stage engine ignition
T+02:33: First stage boost-back burn ignition (three engines)
T+03:20: First stage boost-back burn ends
T+03:46: Fairing jettison
T+06:44: First stage entry burn ignition (three engines)
T+07:07: First stage entry burn ends
T+07:58: First stage landing burn ignition (one engine)
T+08:23: Second stage engine cutoff (SECO 1)
T+08:30: First stage landing
T+55:20: Second stage engine restart
T+55:22: Second stage engine cutoff (SECO 2)
T+58:24: KuwaitSat 1 separation
T+58:34: BDSAT 2 separation
T+58:35: SharedSat 2211 separation
T+58:44: Spire's Lemur 2 Emmaculate separation
T+58:55: Spire's Lemur 2 Fuentetaja-01 separation
T+59:51: Connecta T1.2 separation
T+1:00:00: Gama Alpha separation
T+1:00:01: BRO-8 separation
T+1:00:12: Menut separation
T+1:00:18: MilSpace2 Huygens separation
T+1:00:24: Spire's Lemur 2 Disclaimer separation
T+1:00:35: STAR VIBE separation
T+1:00:55: Spire's Lemur 2 Stevealbers separation
T+1:01:11: Kleos KSF-3A separation
T+1:02:02: MilSpace2 Birkeland separation
T+1:02:07: Swarm's SpaceBEE picosat separation
T+1:02:47: Spire's Lemur 2 Mmolo separation
T+1:02:54: Kleos KSF-3B separation
T+1:03:25: Kleos KSF-3C separation
T+1:04:47: Spire's Lemur 2 Philari separation
T+1:05:02: Kleos KSF-3C separation
T+1:05:03: First Planet SuperDove Flock 4Y separation
T+1:05:11: EWS RROCI separation
T+1:05:12: PolyItan HP-30 separation
T+1:05:23: Guardian Alpha separation
T+1:05:40: Sony Sphere Eye 1 separation
T+1:05:50: NSLSat 2 separation
T+1:06:30: Sternula 1 separation
T+1:19:42: Last Planet SuperDove Flock 4Y separation
T+1:19:46: Lynk Tower 3 separation
T+1:20:00: Albania 1 separation
T+1:20:02: Lynk Tower 4 separation
T+1:20:42: YAM 5 separation
T+1:21:48: Satellogic NewSat 34 separation
T+1:22:03: Albania 2 separation
T+1:22:58: First ICEYE satellite separation
T+1:23:04: Second ICEYE satellite separation
T+1:23:46: First Umbra satellite separation
T+1:23:50: Second Umbra satellite separation
T+1:24:47: Satellogic NewSat 35 separation
T+1:24:59: D-Orbit's ION SCV-007 Glorious Gratia separation
T+1:26:05: D-Orbit's ION SCV-008 Fierce Franciscus separation
T+1:26:11: Launcher's Orbiter SN1 separation
T+1:27:31: Third ICEYE satellite separation
T+1:27:34: Skykraft 1 separation
T+1:28:10: Vigoride 5 separation
T+1:28:54: Chimera LEO 1 separation
T+1:31:10: EOS SAT 1 separation
MISSION STATS:
195th launch of a Falcon 9 rocket since 2010
204th launch of Falcon rocket family since 2006
15th launch of Falcon 9 booster B1060
166th Falcon 9 launch from Florida's Space Coast
108th Falcon 9 launch from pad 40
163rd launch overall from pad 40
134th flight of a reused Falcon 9 booster
6th Transporter rideshare mission launched by SpaceX
1st Falcon 9 launch of 2023
1st launch by SpaceX in 2023
1st orbital launch based out of Cape Canaveral in 2023