Video credit: Roscosmos
A Soyuz booster set for liftoff this week with a Russian cosmonaut, a German flight engineer, and a former NASA flight surgeon heading for the International Space Station arrived at its launch pad in Kazakhstan Monday.
The Soyuz rocket, emblazoned with a logo commemorating the 2018 FIFA World Cup, emerged from its assembly hangar at the Baikonur Cosmodrome after sunrise Monday, riding a specialized railcar along a winding route to Launch Pad No. 1, the same site where Yuri Gagarin launched in 1961 to become the first person in space.
Once at the launch pad, a hydraulic lift raised the three-stage Soyuz-FG rocket vertical, and a series of support arms and gantry towers folded around the vehicle, suspending it over the launch pad's flame bucket and giving Russian technicians access to the vehicle for final checks.
The service towers will also allow the three-person crew to board the Soyuz MS-09 spacecraft mounted atop the rocket in preparation for launch Wednesday at 1112:41 GMT (7:12:41 a.m. EDT; 5:12:41 p.m. Baikonur time).
Soyuz commander Sergey Prokopyev, a former squadron commander in the Russian Air Force, will occupy the center seat of the spacecraft. Prokopyev, 43, is poised for his first space mission.
European Space Agency astronaut Alexander Gerst, flying for the second time to the space station, will serve as board engineer in the left-hand seat of the Soyuz capsule. Gerst, a 42-year-old native of Künzelsau, Germany, will take command of the space station's Expedition 57 crew later this year, becoming the second ESA astronaut to lead a space mission.
NASA astronaut Serena Auñón-Chancellor, 42, a former flight surgeon and another rookie space flier, will climb into the right-hand seat in the Soyuz for launch Wednesday. Born in Indiana and raised in Colorado, she came to NASA in 2006, before her selection as an astronaut in 2009.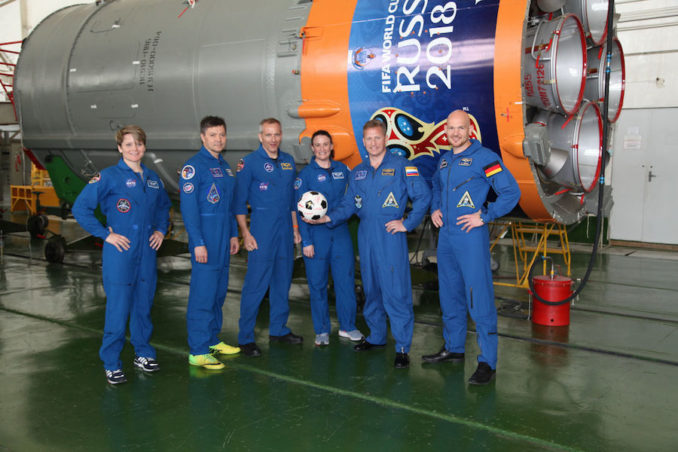 Prokopyev, Gerst and Auñón-Chancellor will kick off a two-day pursuit of the space station with Wednesday's launch. The trio will dock with the orbiting complex Friday at 1307 GMT (9:07 a.m. EDT), joining Expedition 56 commander Drew Feustel and flight engineers Ricky Arnold and Oleg Artemyev currently living on the outpost.
A three-man outgoing crew — Russian commander Anton Shkaplerov, NASA flight engineer Scott Tingle, and Japanese astronaut Norishige Kanai — departed the station Sunday and landed in Kazakhstan to close out a 168-day mission.
In another celebration of the World Cup, Shkaplerov's crew returned to Earth with a regulation ball to be used in the tournament's opening match later this month in Moscow.
The images below show the Soyuz rocket's rollout to the launch pad at the Baikonur Cosmodrome on Monday.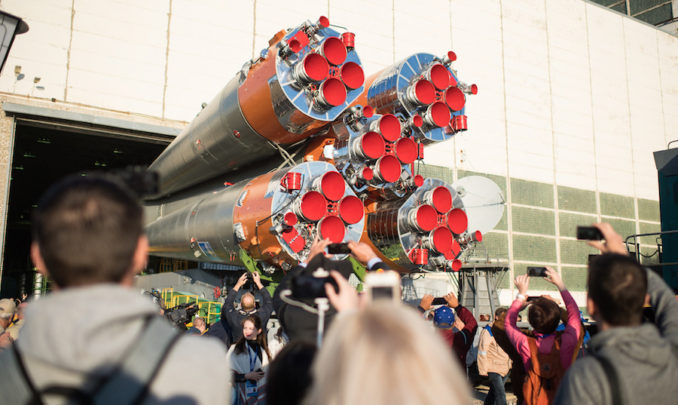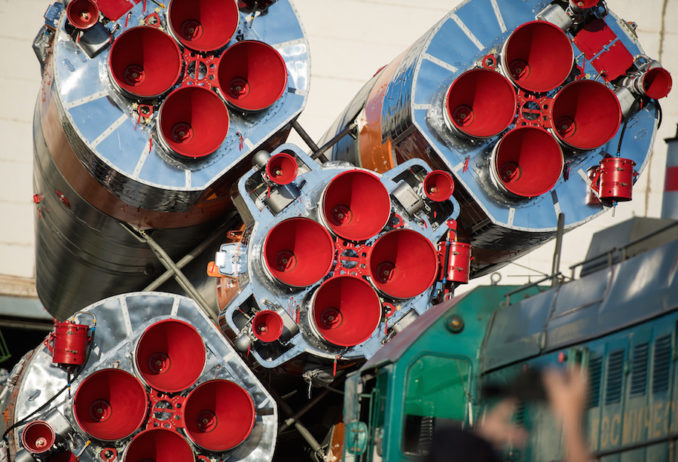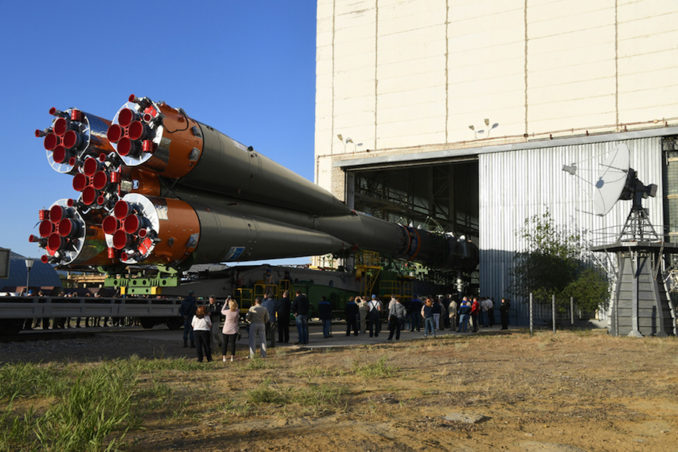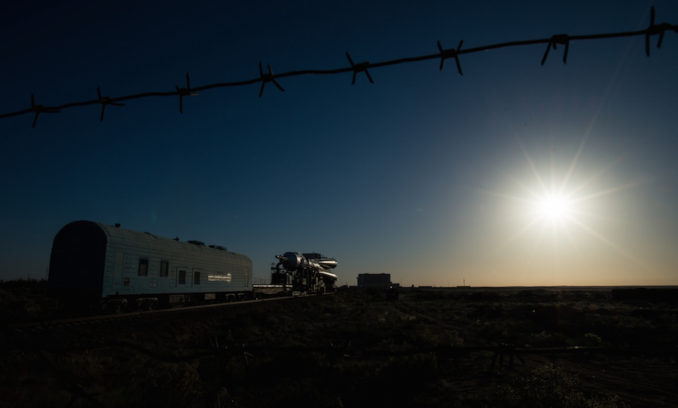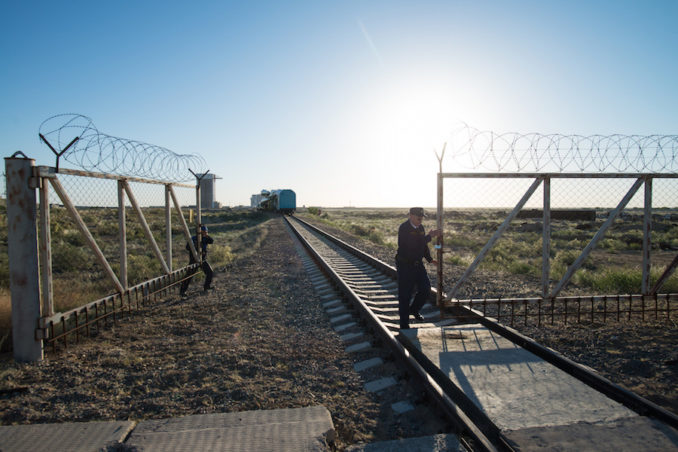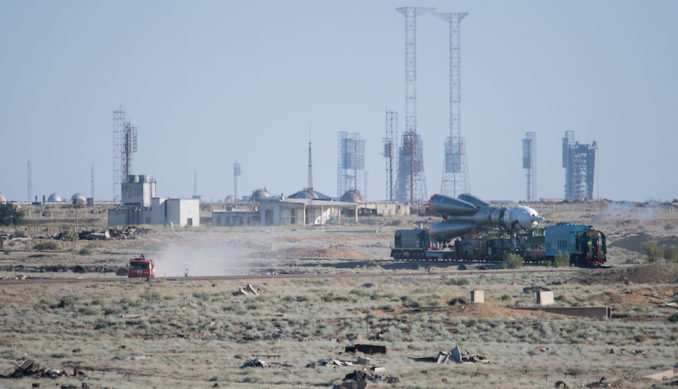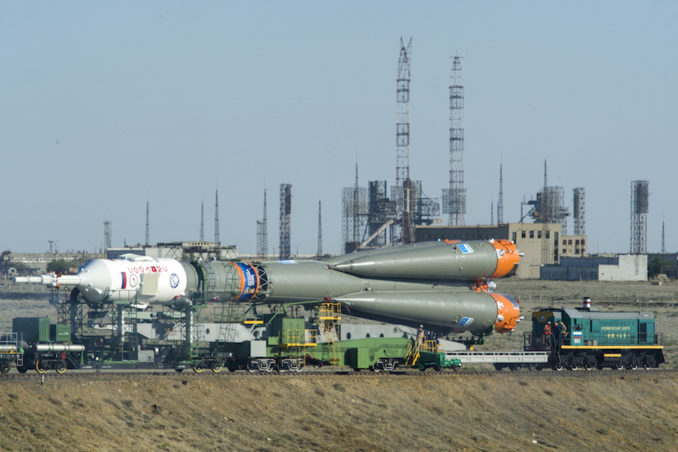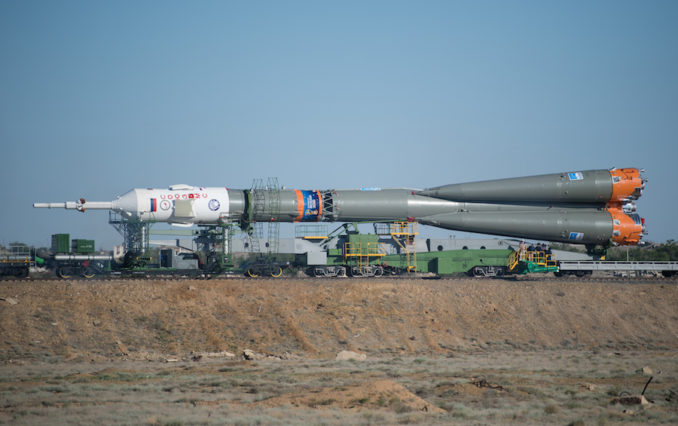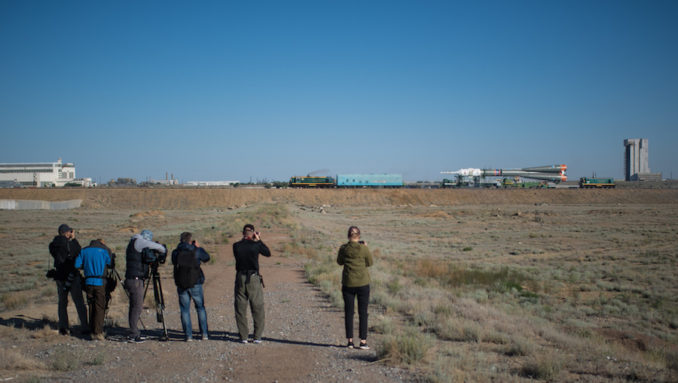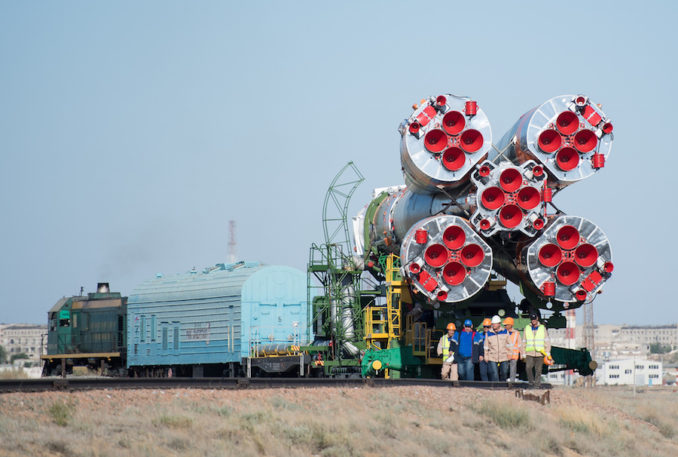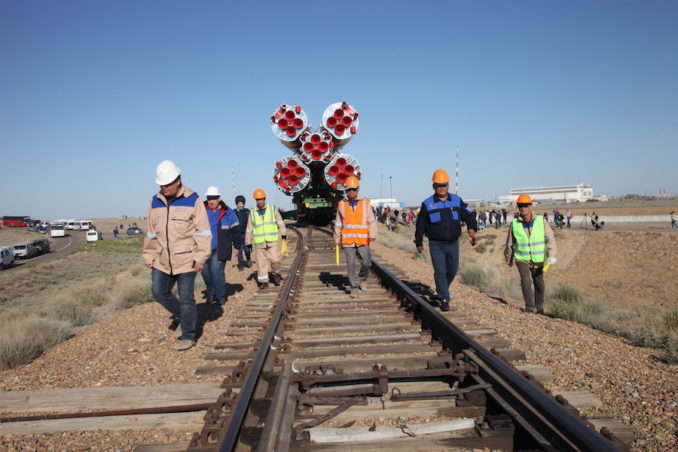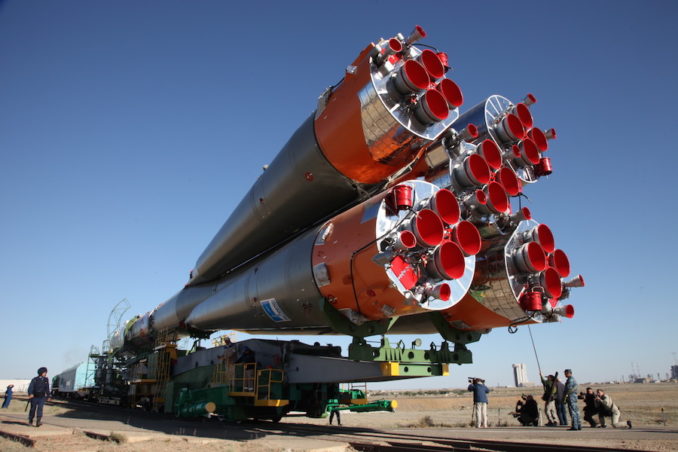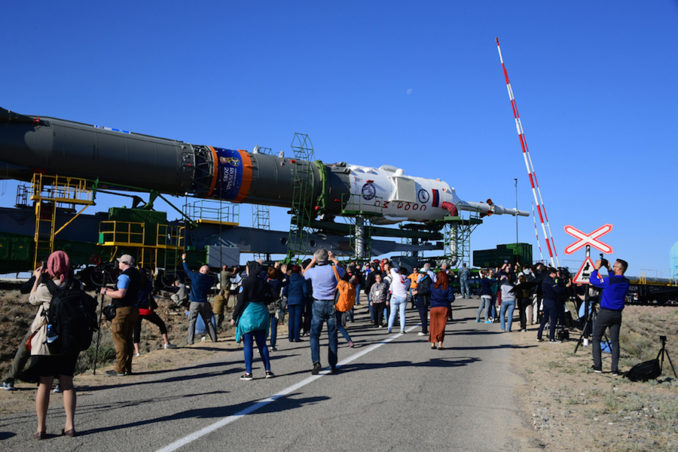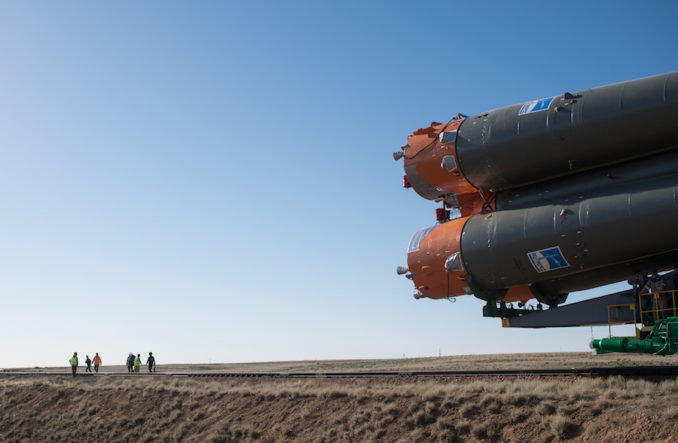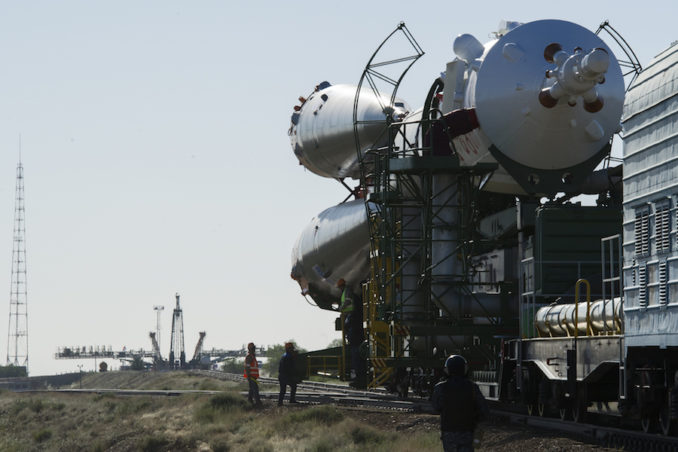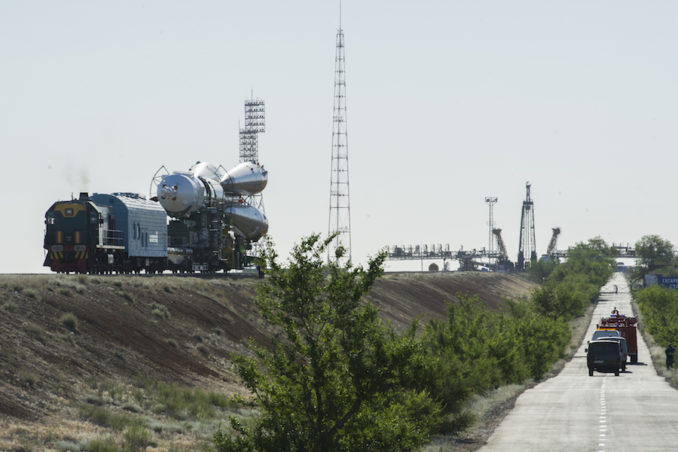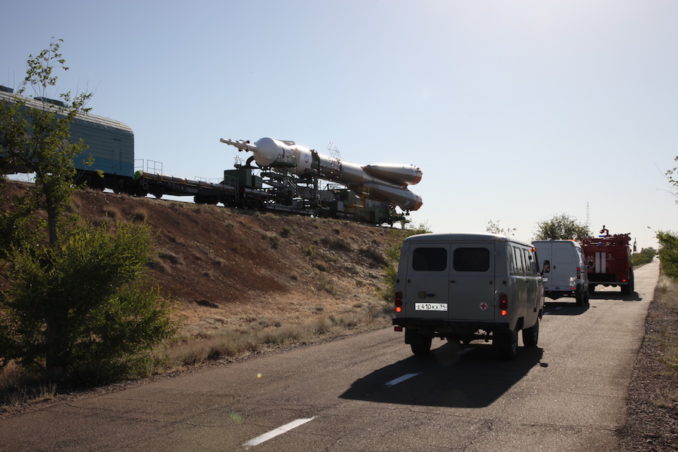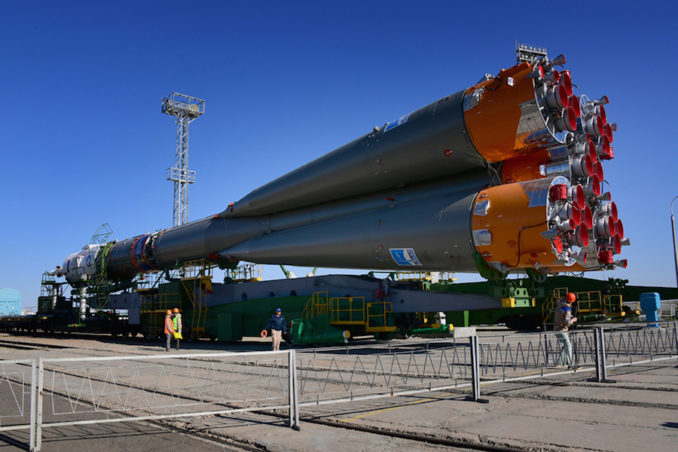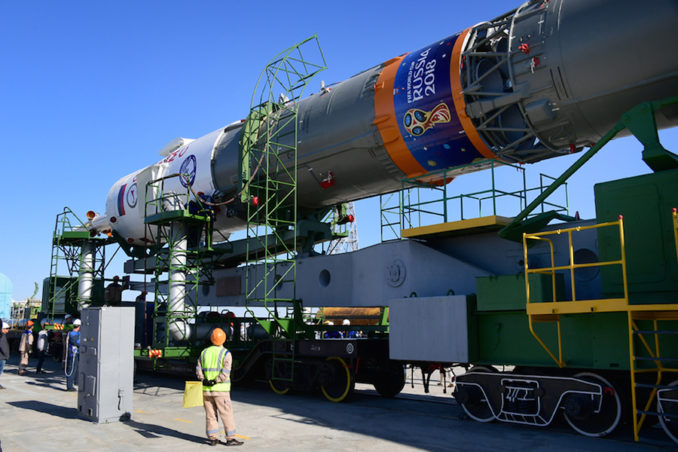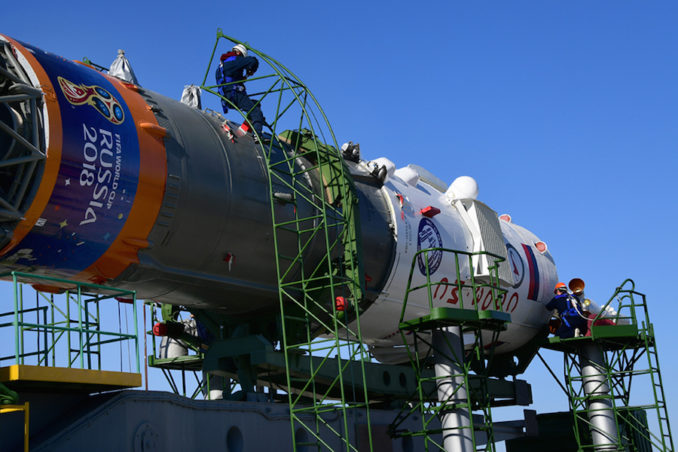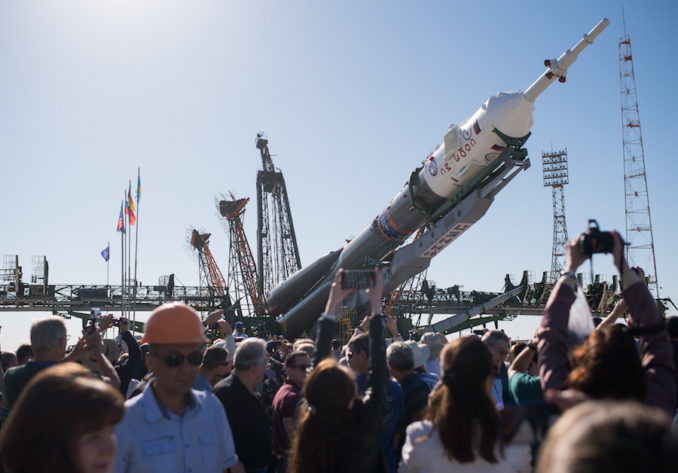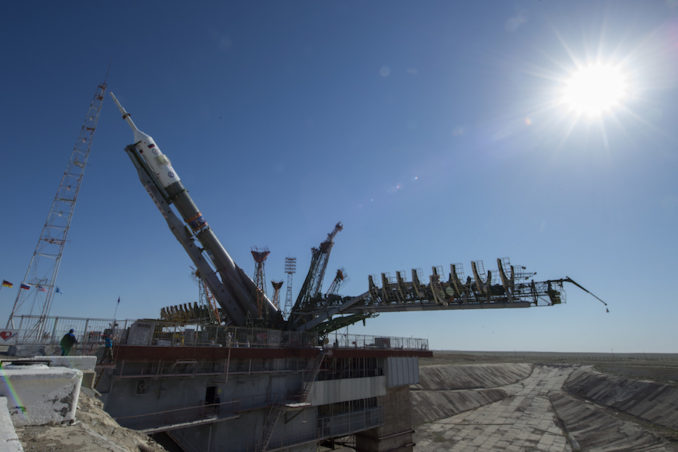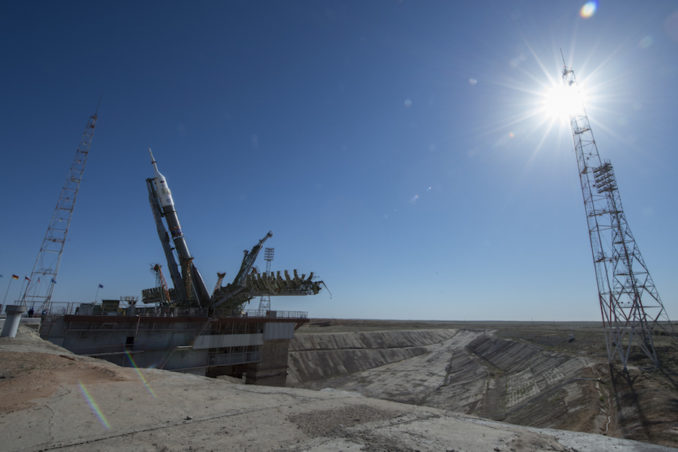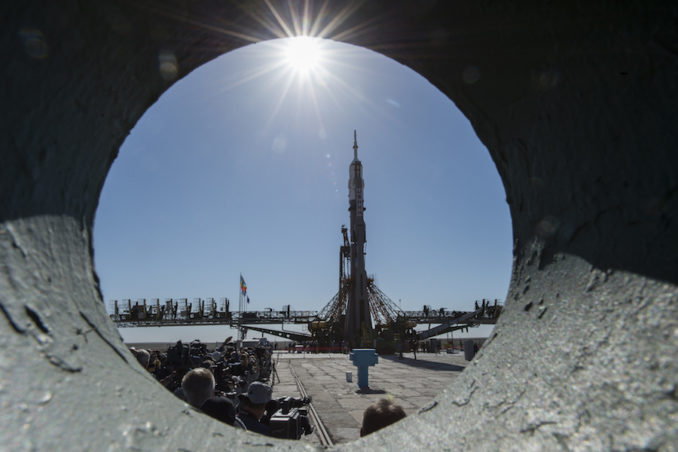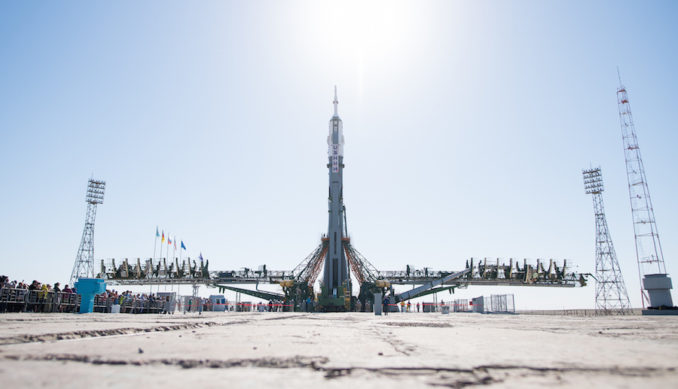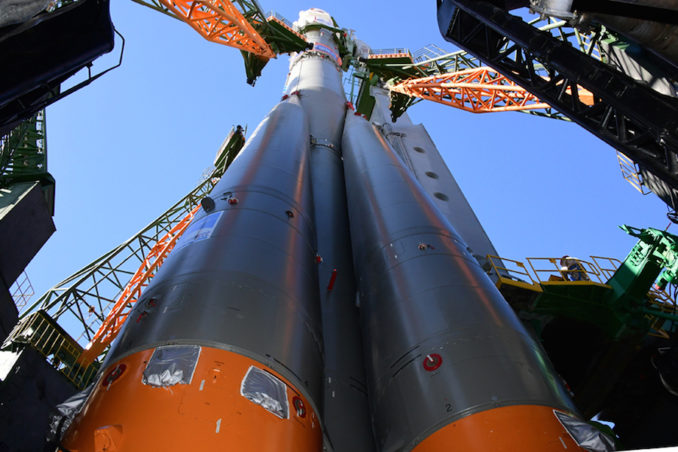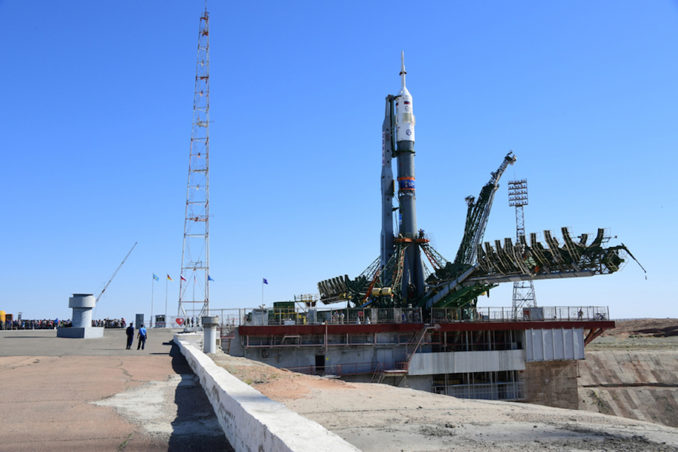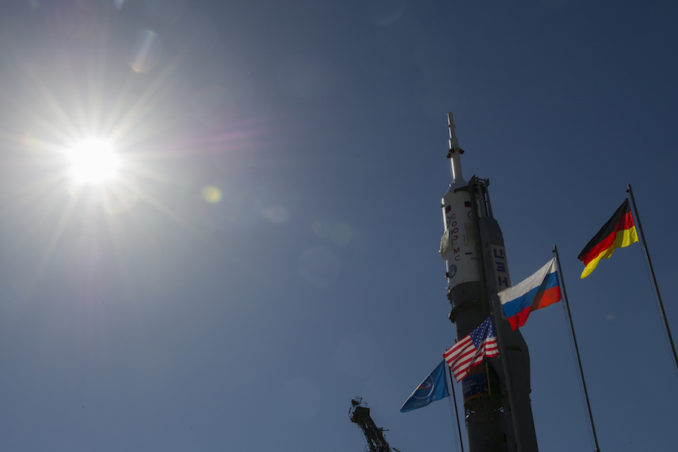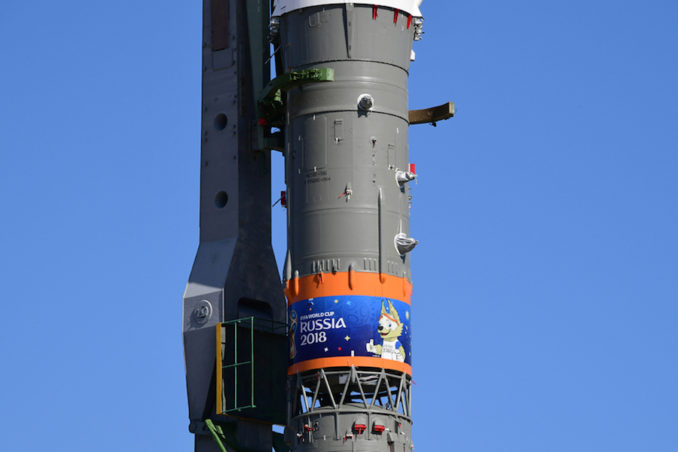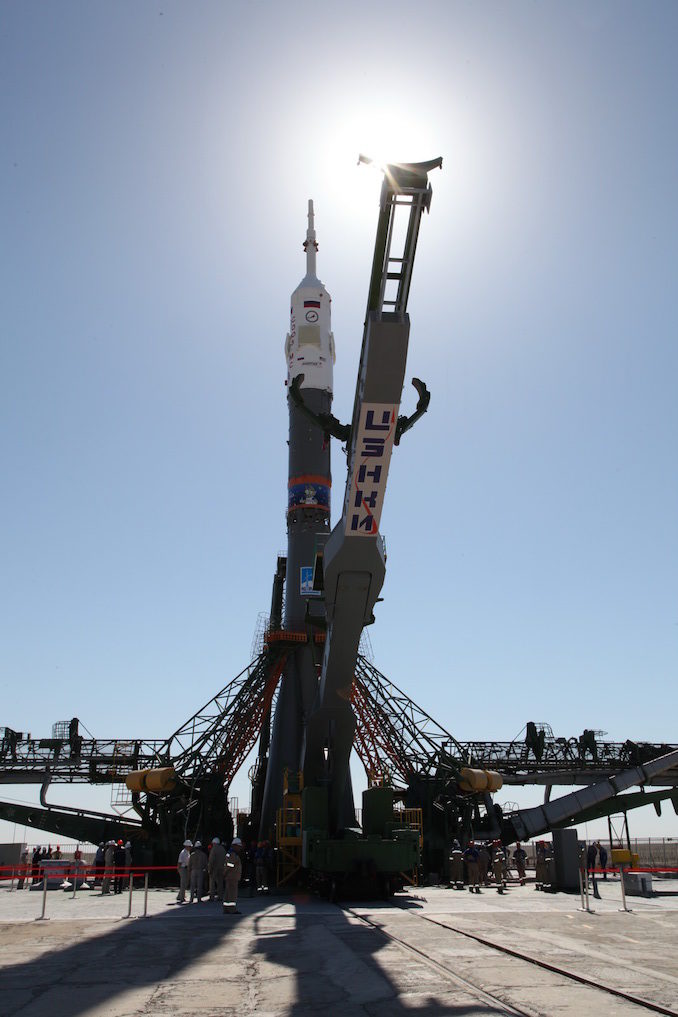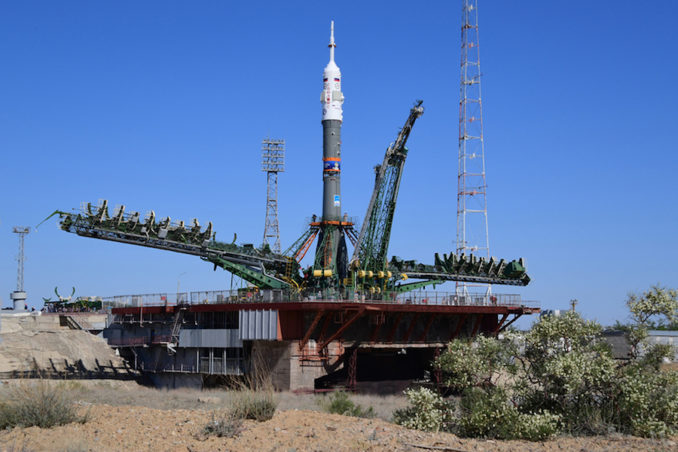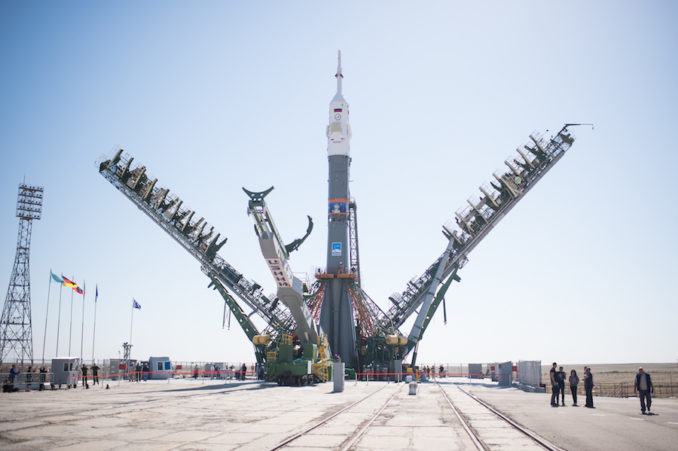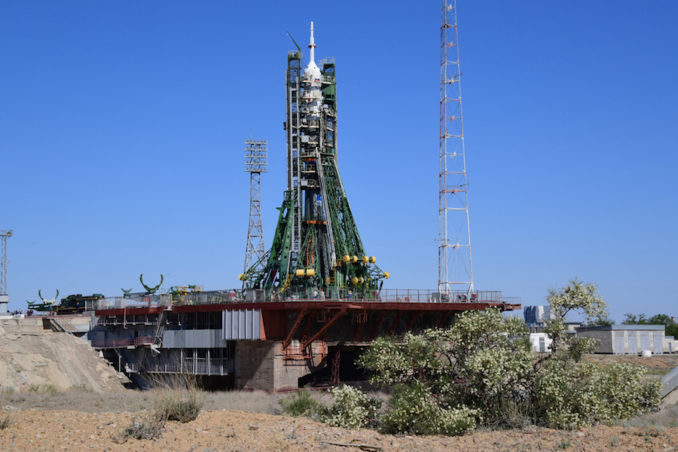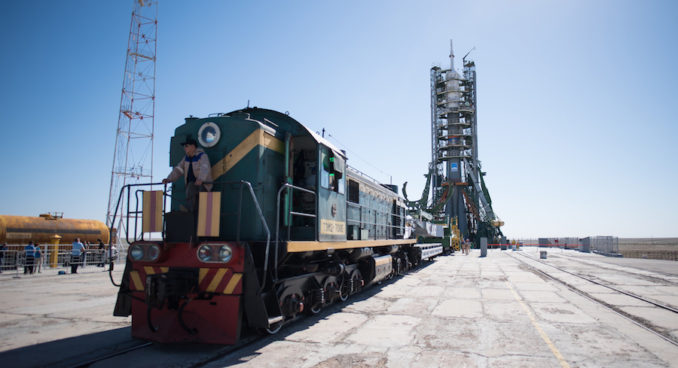 Email the author.
Follow Stephen Clark on Twitter: @StephenClark1.