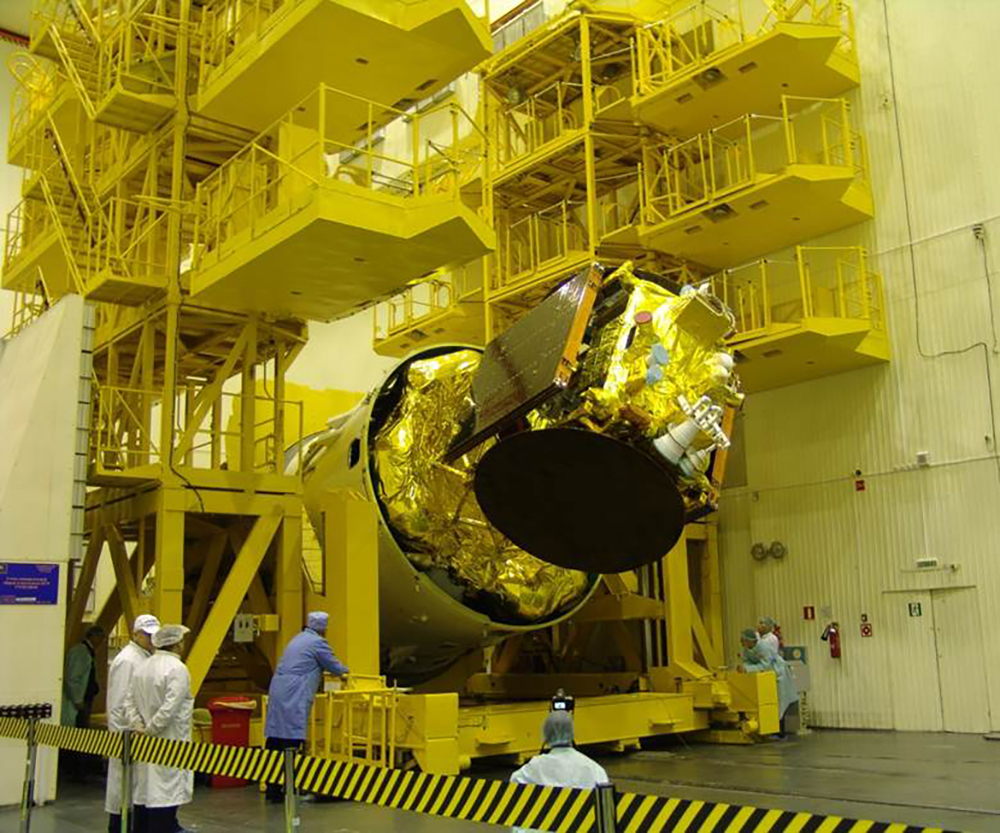 The Russian manufacturer of Angola's first communications satellite announced Friday that it has reestablished contact with the spacecraft after engineers stopped receiving signals shortly after its launch earlier this week.
Ground controllers lost contact with the Angosat 1 communications satellite shortly after its deployment in an orbit more than 22,300 miles (about 36,000 kilometers) over the equator following liftoff Tuesday from the Baikonur Cosmodrome in Kazakhstan.
The 3,631-pound (1,647-kilogram) Angosat 1 satellite, built by the Russian aerospace contractor RSC Energia, was launched aboard a Ukrainian-built Zenit booster, and a Russian-made Fregat SB upper stage successfully maneuvered the spacecraft into a near-circular geostationary-type orbit and released the payload around nine hours after liftoff.
The satellite established contact with ground controllers as expected after it separated from its rocket, but officials said they soon lost communications with Angosat 1. Russian news reports suggested the loss of communications occurred as Angosat 1 extended its power-generating solar panels, one of the first actions planned after its arrival in orbit.
RSC Energia said in a statement Friday that engineers have restored communications with Angosat 1, and that all parameters of the satellite's on-board systems are normal.
Angosat 1 is expected to drift to its final operating position at 13 degrees east longitude, where it will match Earth's rotation and hover over the same geographic location, beaming television broadcast, Internet, radio and other telecommunications services to Angola, the rest of Africa and parts of Europe.
The satellite carries 16 C-band and six Ku-band transponders, and its communications payload was supplied by Airbus Defense and Space.
Designed for a 15-year mission, Angosat 1 is Angola's first communications satellite, the product of an inter-governmental agreement signed between the Angolan and Russian governments in 2009.
Russian engineers also helped construct and activate a satellite control center near the Angolan capital of Luanda on the southwest coast of Africa, where officials will oversee Angosat 1 operations.
Email the author.
Follow Stephen Clark on Twitter: @StephenClark1.