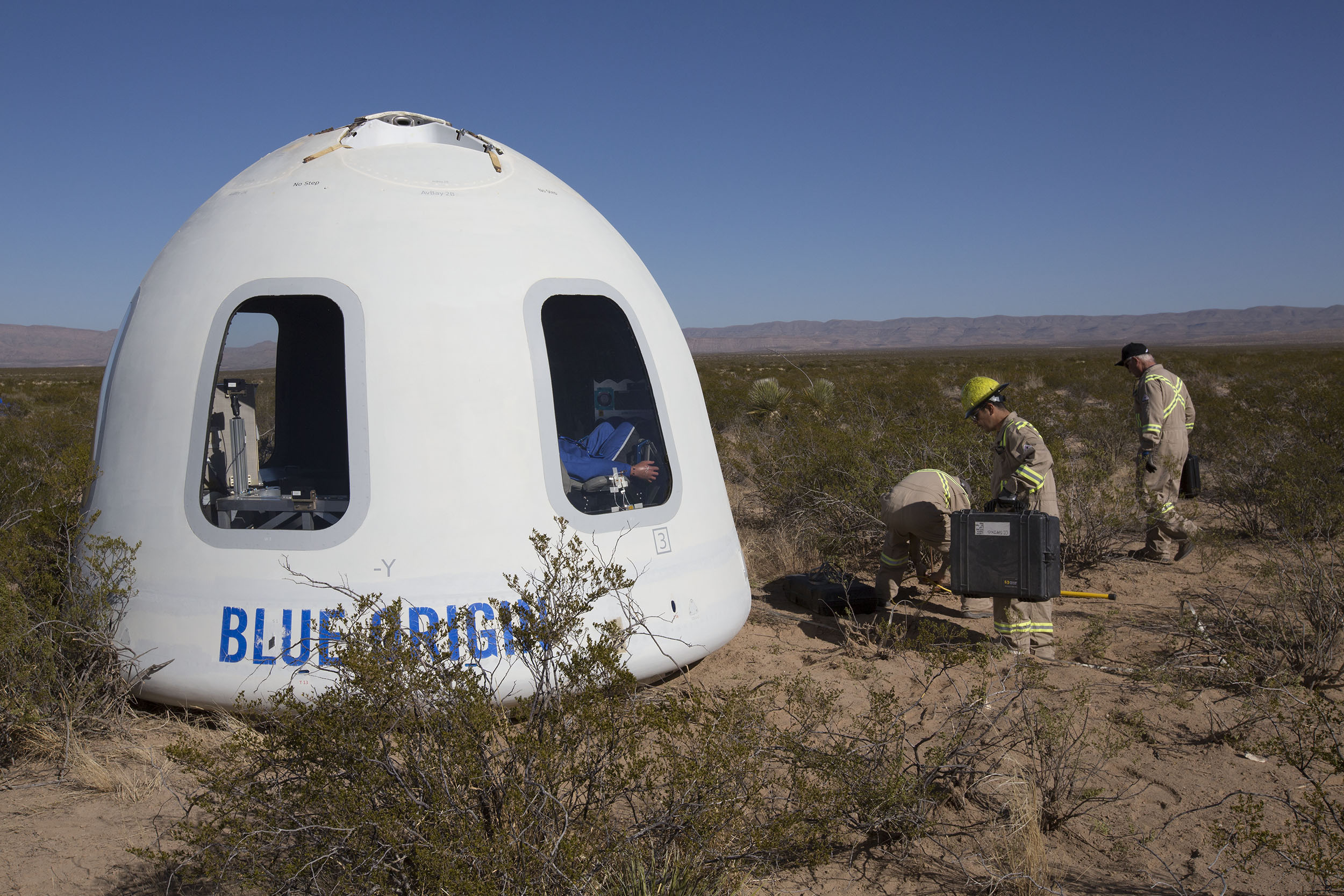 Blue Origin's third New Shepard suborbital booster lifted off on its first brief up-and-down test flight Tuesday, soaring to an altitude of 322,000 feet over West Texas to prove out the rocket and its automated crew capsule, which flew with a dummy dubbed "Mannequin Skywalker" to simulate the conditions passengers riding the rocket will one day experience.
The single-stage rocket, powered by a throttleable BE-3 engine, took off from Blue Origin's test site near Van Horn, Texas, Tuesday under a veil of secrecy. Unlike the company's most recent test launches, Blue Origin did not provide updates or a public live video feed of the flight.
Company founder Jeff Bezos, head of Amazon.com, viewed the test flight at the remote facility in West Texas.
These photos released by Blue Origin several hours after the flight show the rocket and capsule back on the ground after traveling to a maximum altitude of about 322,000 feet (61 miles; 98 kilometers). Blue Origin's Crew Capsule 2.0 features large windows, and it carried a dozen commercial, education and research payloads on Tuesday's test flight.
Blue Origin aims to carry passengers on suborbital trips above 62 miles (100 kilometers), the internationally-recognized boundary of space, within the next year-and-a-half.
Tuesday's launch was Blue Origin's first launch since October 2016, which used an earlier New Shepard model. The upgraded rocket that debuted Tuesday was manufactured for easier reuse after returning to Earth with a propulsive, helicopter-like landing near its launch pad.
Read our full story for details on the flight.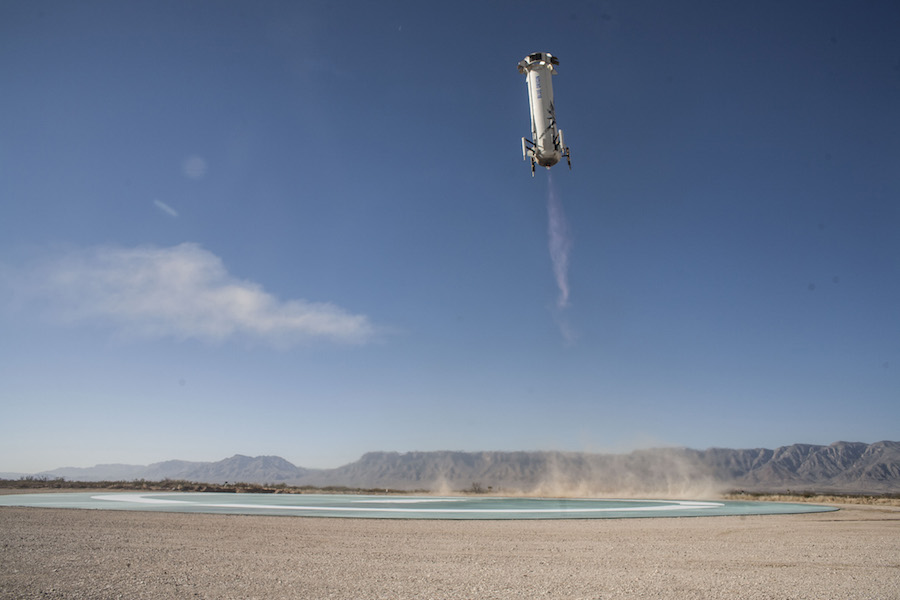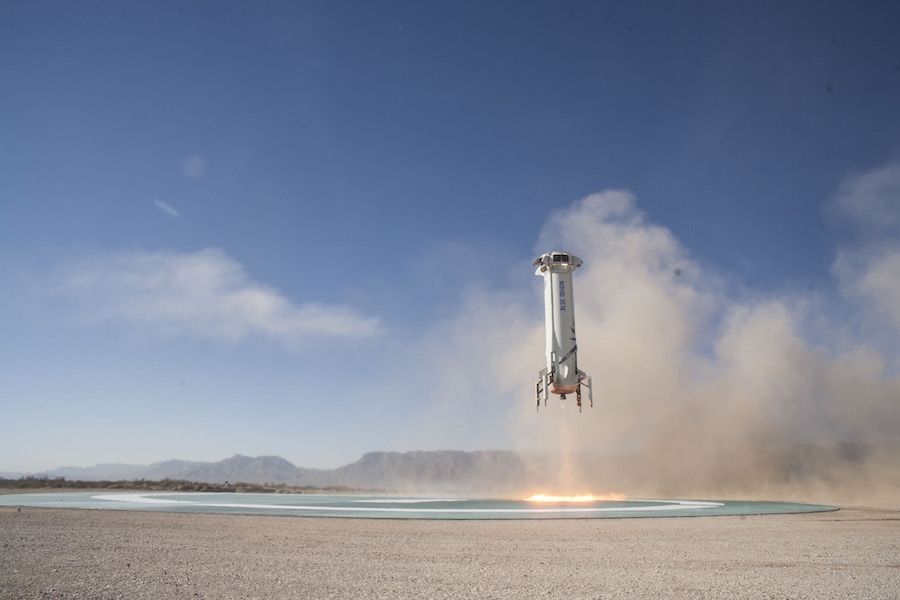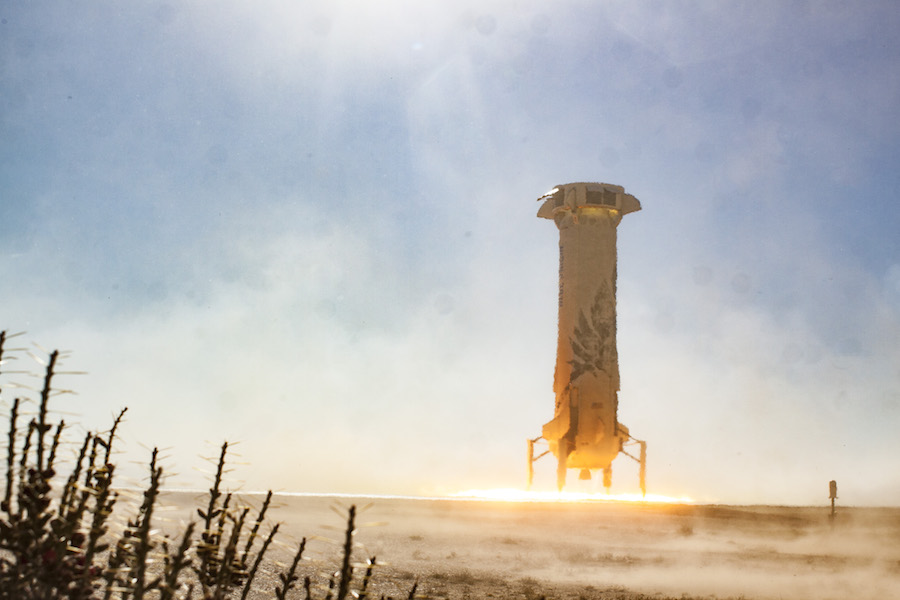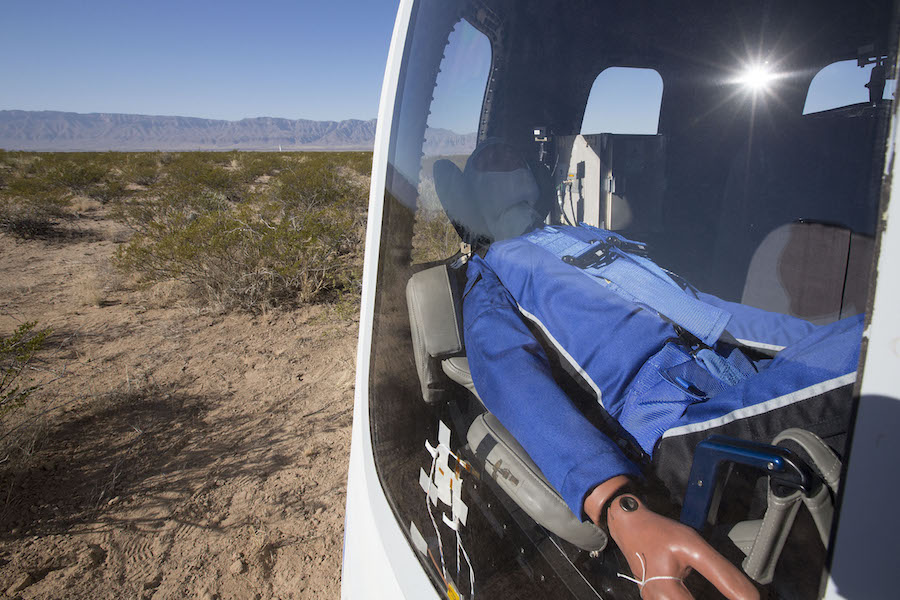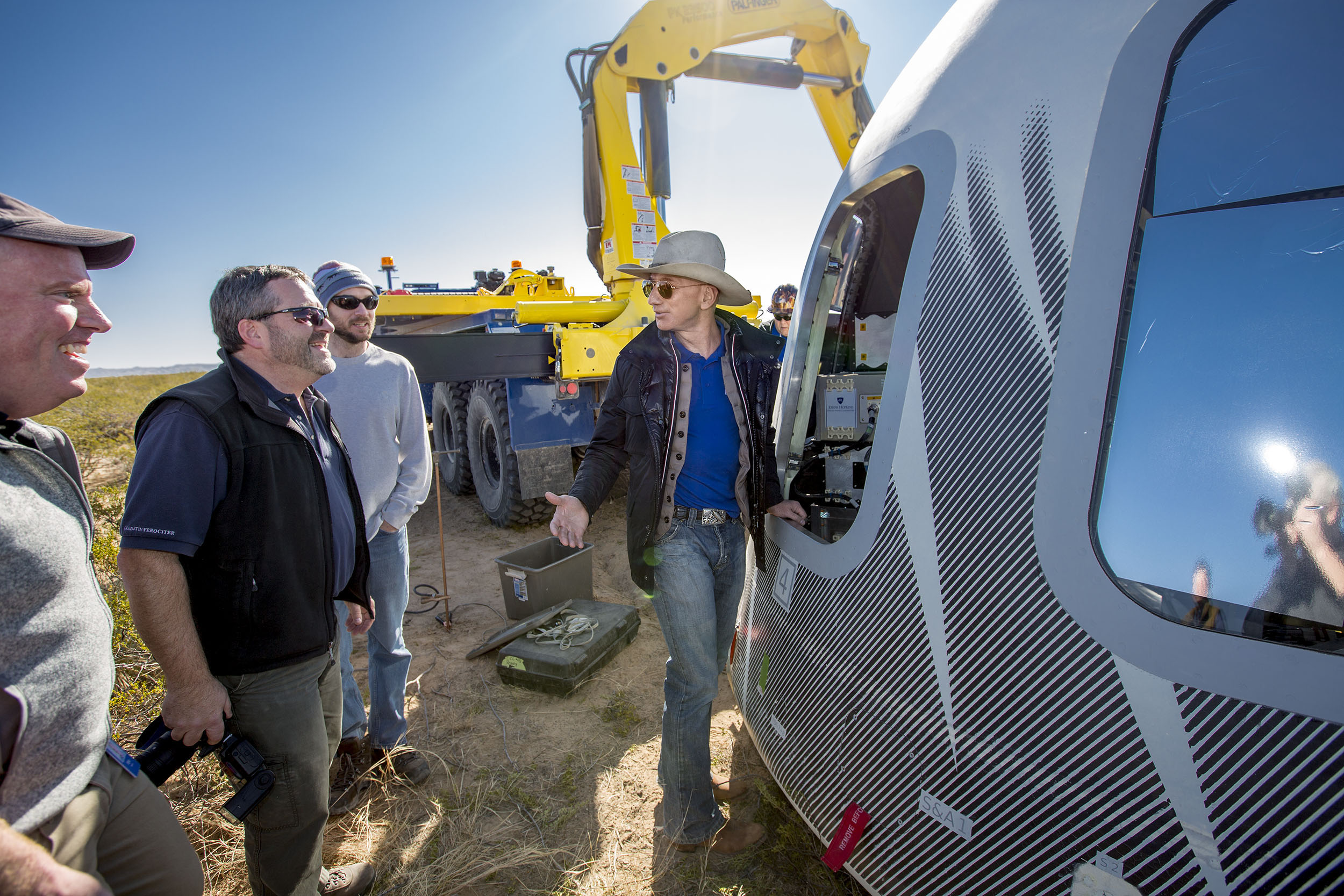 Email the author.
Follow Stephen Clark on Twitter: @StephenClark1.